Welcome to this week's edition of the Alaska Stalker, a lighthearted round up of the best and worst of Alaska's social media landscape.
***
If you enjoy the Alaska Stalker, please consider supporting working moms like me by sending in hot tips, overheards, and spotted ins. You can reach me at akstalker@alaskalandmine.com. As always, thanks for reading.
***
Coronavirus panic is starting to sweep Alaska. Over the past week dozens of state legislators and politicos have posted updates about the coronavirus, reminding everyone to wash their hands frequently, stock up on supplies, and DON'T PANIC! Check out these photos via Rep. David Eastman of Juneau's Home Depot. Looks like it's cleaned out of masks and goggles.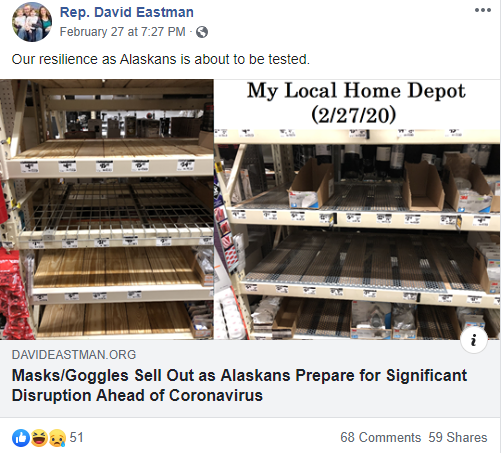 ***
After reminding everyone that he's a doctor, candidate for Congress, Dr. Al Gross, posted this ADN op-ed by Alaska's Chief Medical Officer, Dr. Anne Zink that addresses what Alaskans can do to prepare and prevent.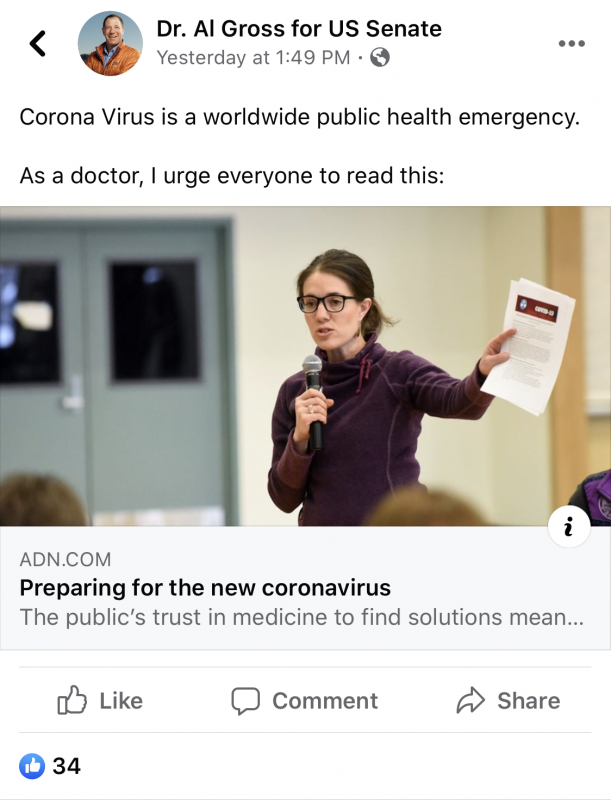 ***
While he's not a medical professional, Sen. Dan Sullivan is taking this threat seriously. Dan and Sen. Lisa Murkowski met with Dr. Zink in person for a briefing on the state's current efforts to prepare for COVID-19. Dan doesn't need the op-ed.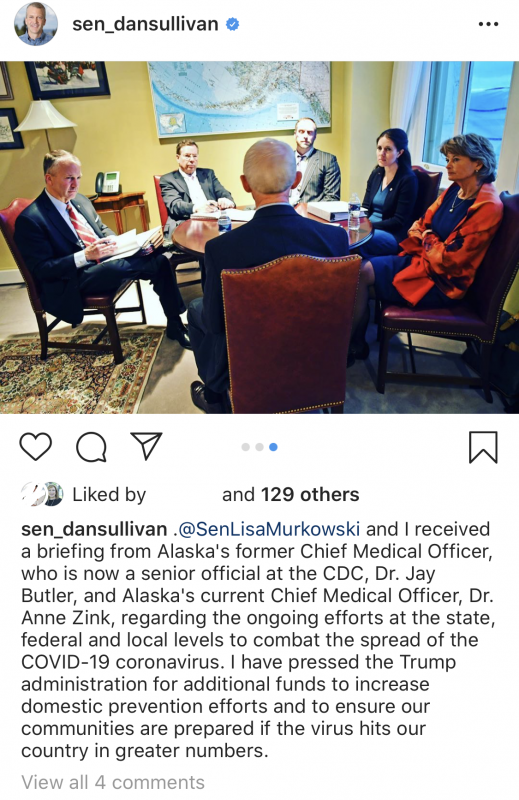 ***
As an ISTJ, I feel seen. Communications Director for Alaska Democrats and fellow introvert, Jeanne Devon, has been preparing for this moment her entire life. I hope she was able to get to Costco before all the TP and water bottles ran out.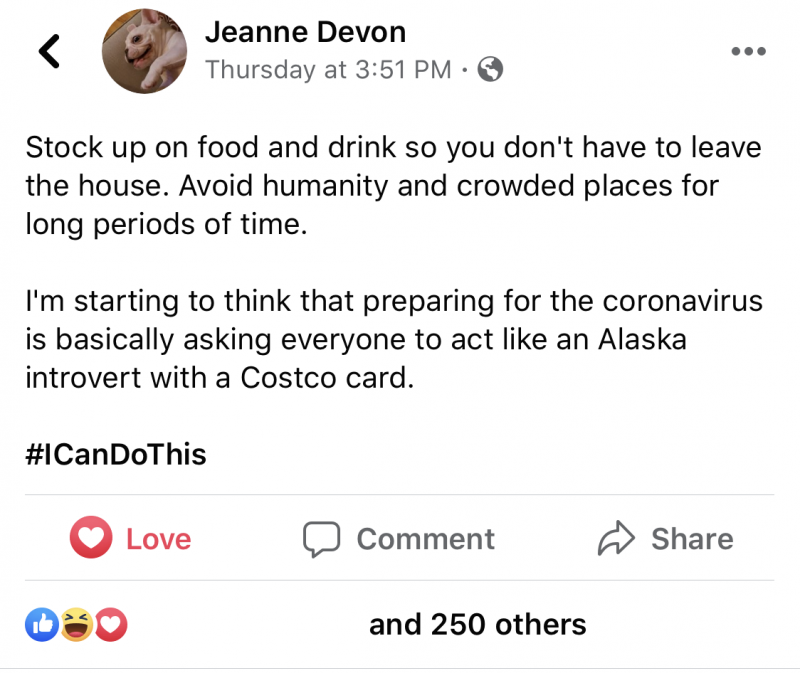 ***
Not all heroes wear capes. Former Gov. and all-around handyman, Bill Walker, stopped to fix the coffee grinder at a Costco in Massachusetts. But you just know he checked under the grinder for a rogue bottle or two of hand sanitizer.

***
If Costco happens to run out of bacon in the next three weeks, a certain communications liaison to the governor might want to delete this post…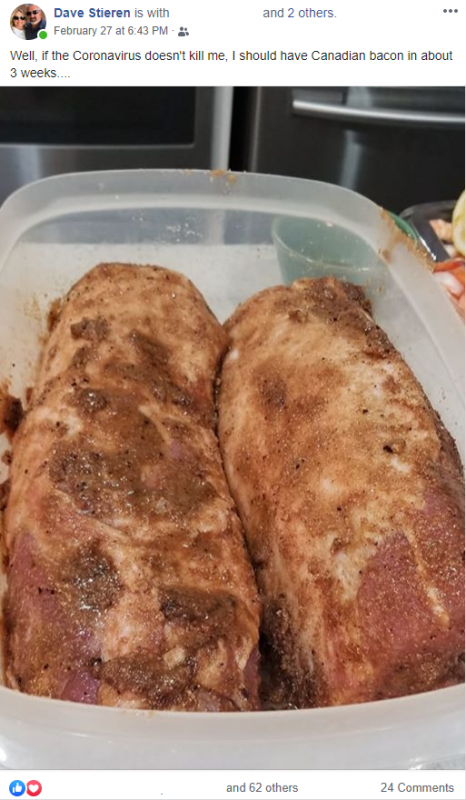 ***
Alaska Energy Desk's (and Today Show star) Julia O'Malley bread my mind with advice many of us knead right now. Crust her. Go against the grain. Turn off that news and just dough it! 🍞🥐🥖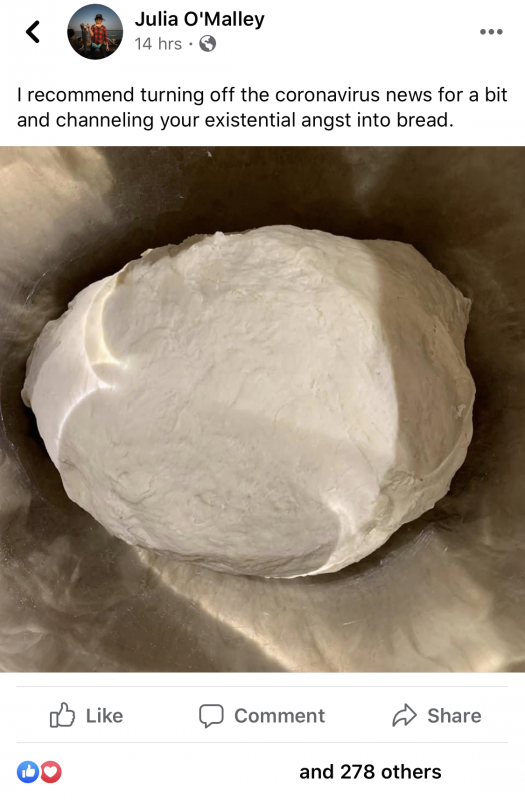 ***
And then there was this. Don't do stuff like this.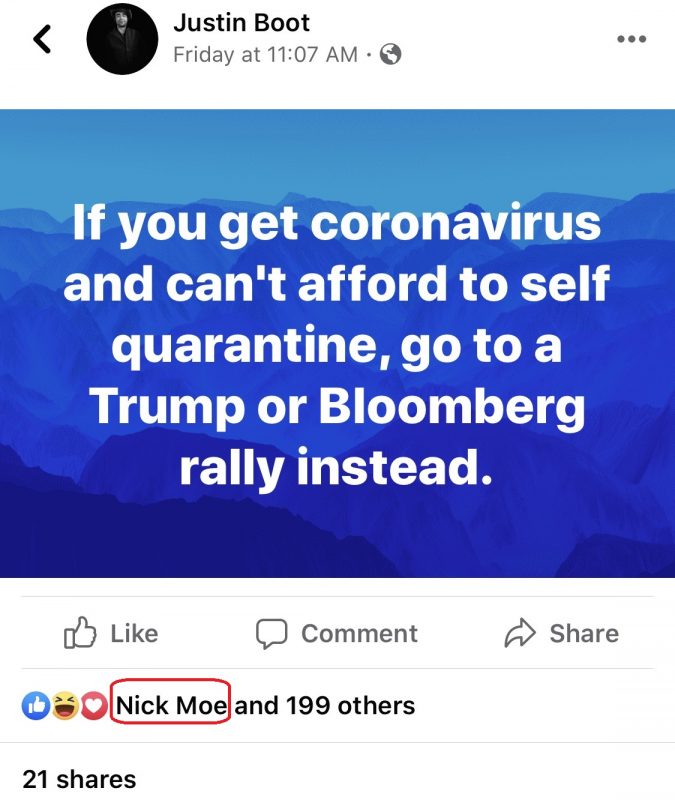 ***
In the end, it was Rep. David Eastman of all people who had the best advice for dealing with the coronavirus, and perhaps everyday life itself. Stay awesome everyone.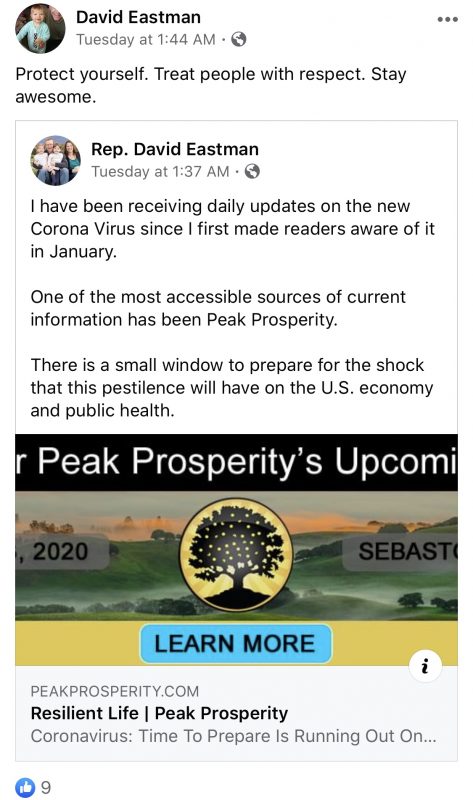 ***
As long as Lt. Gov. Kevin Meyer continues to post weekly "fun Alaska facts" I'm feeling pretty good about how things are going. In case you missed it, happy Polar Bear Day to the mighty Nanook.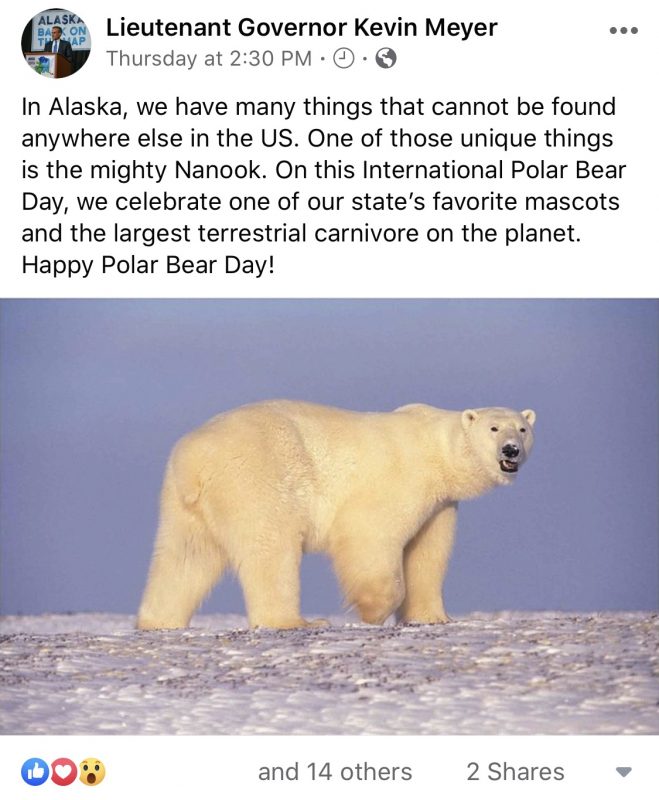 ***
Sen. Shelley Hughes is a scurryfunger and she doesn't care who knows it!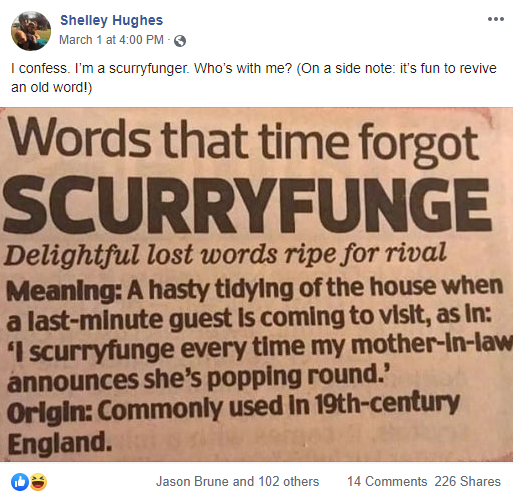 ***
In addition to learning the meaning of scurryfunge, fellow Sen. Bill Wielechoski informed everyone a group of ptarmigan is called an invisibleness. *Squints at Assemblymember Constant's photo* Makes perfect sense to me.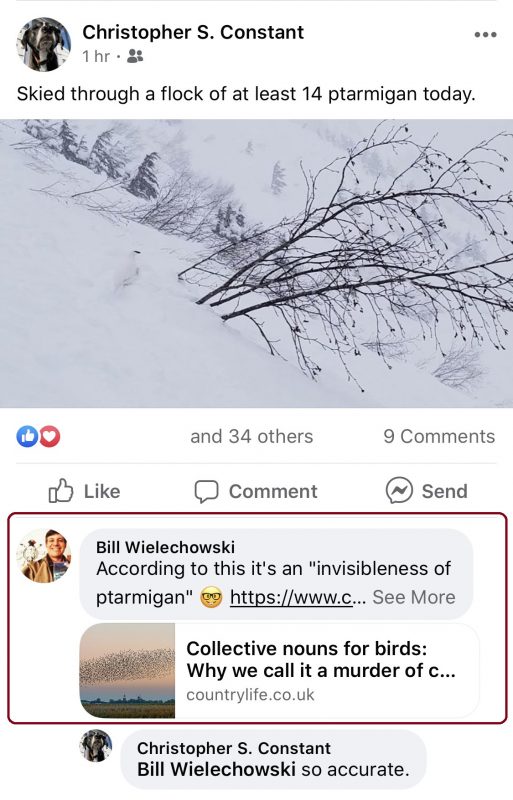 ***
Congratulations to Sen. David Wilson for being chosen as Safari Club International's legislator of the year! That bear selfie is 💯. I have noticed a recent (and awesome) trend of politicos posing for selfies in front of lunging, snarling, taxidermied bears. Should I post a gallery?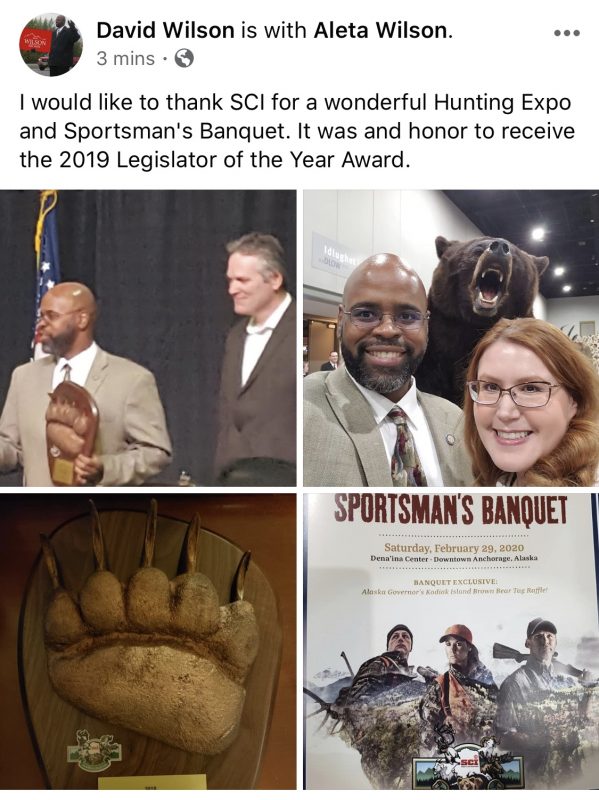 ***
Rep. Tiffany Zulkosky welcomed a very important guest to the legislature this week — her mom! I can't tell who's more proud. 💛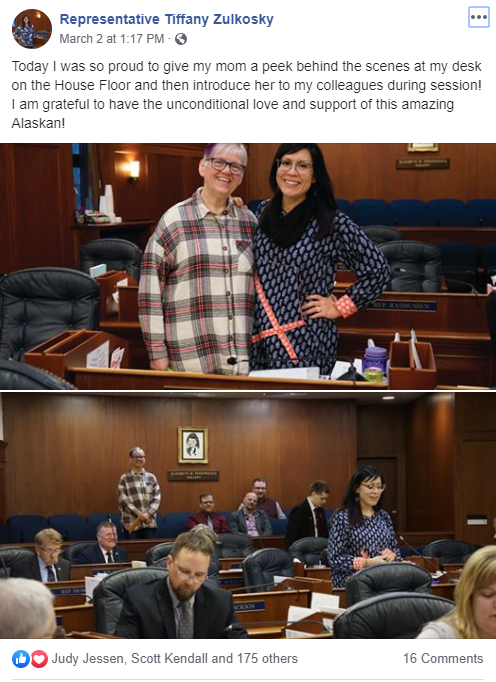 ***
In case you didn't hear, Rep. David Eastman was temporarily removed from legislative committees for "disrupting the work of fellow minority members and delaying Legislative action in order to draw public attention." Yikes. Former Rep. Kyle "Love Caucus" Johansen had some choice words for the #akleg. While Johansen may claim to not know "why he wasn't let back in," we all do.
¯\_(ツ)_/¯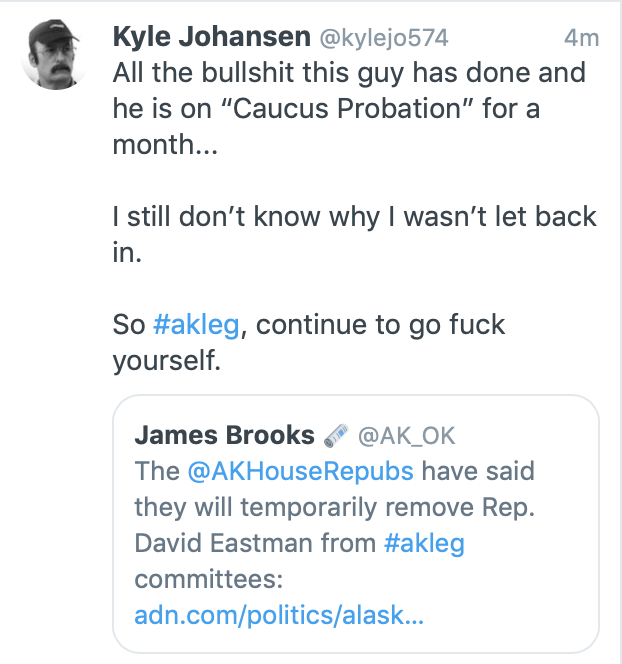 ***
Anchorage Assemblymember Christopher Constant proactively made a great personal investment: a graphic of himself with his mouth being washed out with soap. His to post whenever he gets himself into a jam online. LOL! And it wasn't a moment too soon… 🤬🧼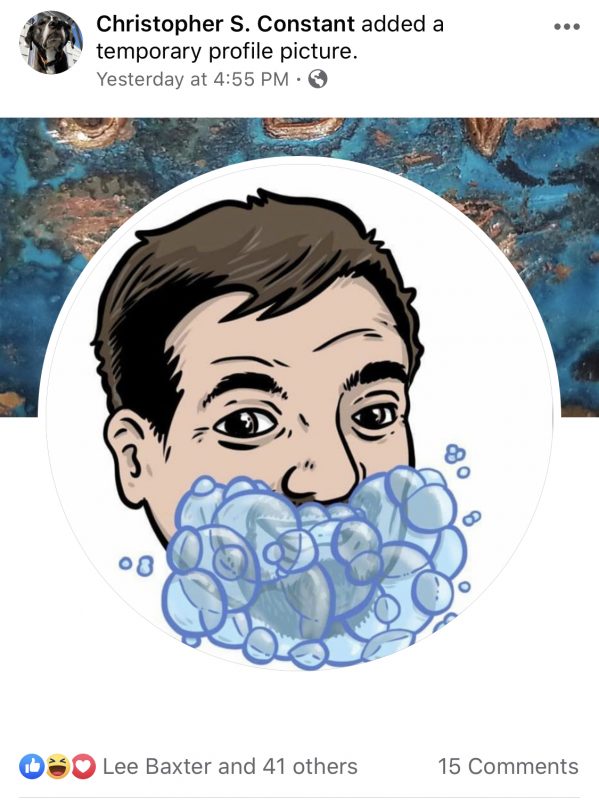 ***
Chris caused quite the stir this week when he vented about the Alaska Young Democrats deciding not to endorse him because… his inappropriate Facebook posts or comments or something? Umm okay… Glad to see good folks like former Sen. Mark Begich and candidate for Anchorage Mayor, Bill Evans, speak out against this malarkey. A note to my readers: from this moment on I vow to publicly report all candidates endorsed by the AK Young Dems who may have a code of conduct violation due to their social media. Buckle up, folks!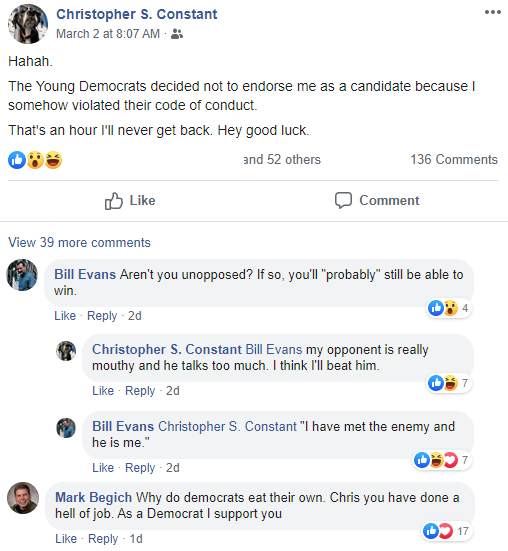 ***
Speaking of former Sen. Mark Begich, on the eve of Super Tuesday Mark low key announced he's ridin' with Biden. Wait, is this also a violation of the AK Young Dems code of conduct?!! I'm assuming they're all Bernie Bros. 🙃
***
Another day, another Anchorage Assemblymember who wants us to live in the pods and eat the bugs.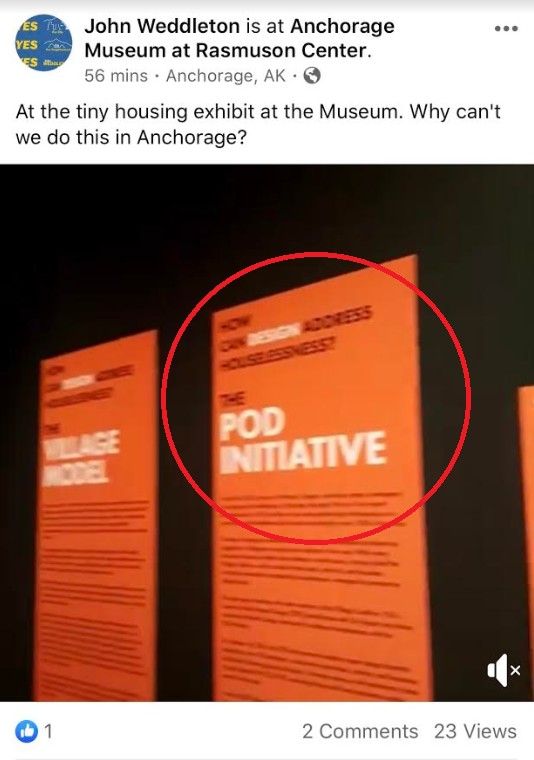 ***
If you haven't heard it, click here to check out this savage radio ad from the Alaskans Against Unfair Alcohol Taxes group. You've probably seen their ads. You know, the one with the grotesque pig wearing lipstick. They actually used a recording of Assemblymember Felix Rivera in their ad. Here's the Felix quote: "Let's be honest in this conversation. This tax isn't going to solve these issues." Ouch.

***
Problem is, the quote is quite obviously taken out of context. Assemblymember Rivera hit back with a lengthy, yet tempered response. I'm not sure if I would be this measured if a group inserted my voice into an ad that was against something I'd been working on passing for years. OMG, does this mean I'm now team Felix?! 😱
***
Also on the spring ballot in Anchorage is Proposition 12, which would add a 12th member to the Anchorage Assembly (one district only has one Assemblymember). While the proposition seems to be garnering broad support, it's not every day you see former candidate turned right wing internet troll, Forrest McDonald voting yes to increase government. His last comment tho… For the record, he's actually pretty nice in person. Just "shit" on the internet.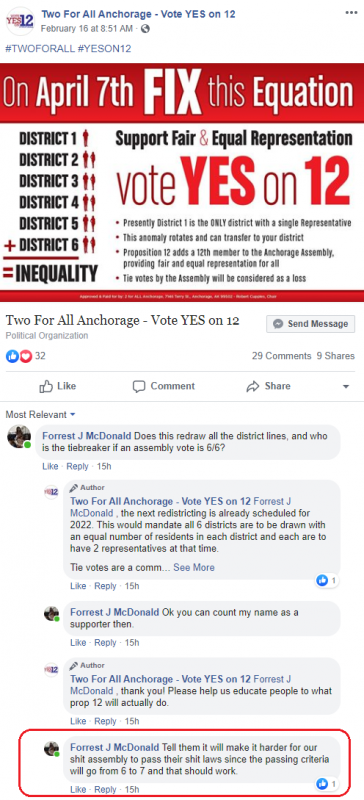 ***
Maybe it's just me, but does house district 15 candidate David Nelson look like he's a cardboard cutout in this photo? 🧐🤣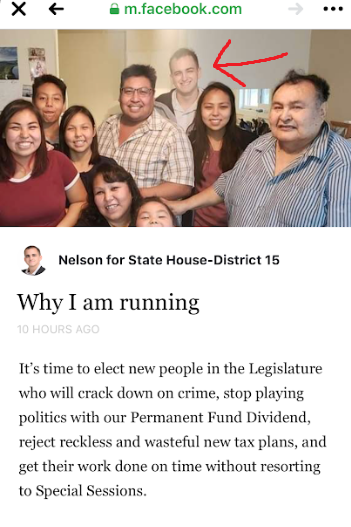 ***
Friendly reminder to send tips and handwriting samples to akstalker@alaskalandmine.com 👀
***
Spotted in the ADN: not exactly sure why these two articles are related…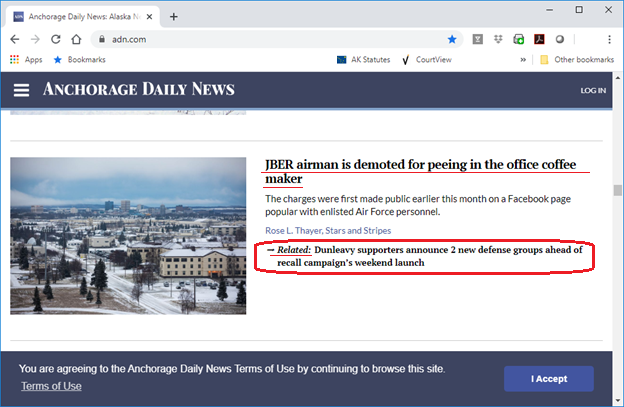 ***
Spotted at Zerelda's Bistro in Juneau: Rep. Jonathan Kreiss-Tomkins eating a late afternoon waffle loaded with strawberries and whipped cream. Our tipster noted, "It seemed like a Sunday hangover cure." Perhaps too many Jameson and gingers, JKT?
***
Spotted buying pot in Juneau: Anchorage Assemblymember Christopher Constant.
***
***
Overheard in Juneau: The rightwinger PFD people are now calling Sen. Natasha von Imhof Natasha CON Imhof.
***
Overheard in the Capitol: A seasoned legislator saying how much he enjoys reading the Sunday Minefield every week. His enthusiasm didn't carry over to the Alaska Stalker. "I try to read it, but I just don't get it." 😭
***
The Alaska Stalker was born and raised in Alaska, and lives in South Anchorage with her husband, daughter, son, and baby on the way. She is not Jeff Landfield.