Welcome to this edition of the Alaska Stalker, a lighthearted round up of the best and worst of Alaska's social media landscape.
***
If you enjoy the Alaska Stalker, please consider supporting working moms like me by sending in hot tips, overheards, and spotted ins. You can reach me at akstalker@alaskalandmine.com. As always, thanks for reading.
***
Happy New Year, everyone! Before we look forward, let's take a moment to celebrate my favorite Christmas themed posts from last year. First up is Sen. Mia Costello with a wonderful gift review mocking… Sen. Bert Stedman?! Now that is LOOSE. Way to set the tone for next session, Mia.

***
Alyse gave me the best Christmas present of all – filing to run for office! I mean, that new open house district is pretty much a sure thing for her, right? And then she went and posted a photo of her and the fam in matching Christmas jammies. Fan girl for life. 💛🐋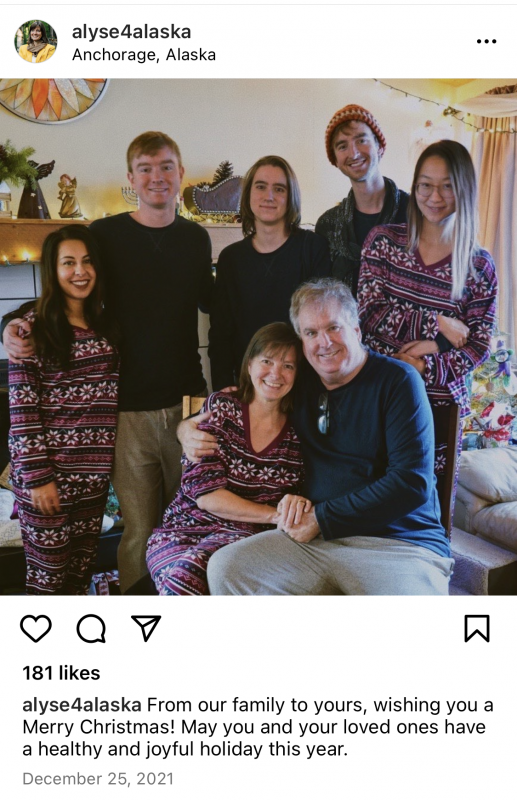 ***
Mary Chrusmas from gubernatorial candidate Khristopher Curka and his lord and savior Jusus Christ. 🤭 With the exception of Care Clit, this might go down as the most epic (or should I say biblical) typo in Stalker history! Kurka's campaign is the gift that keeps on giving.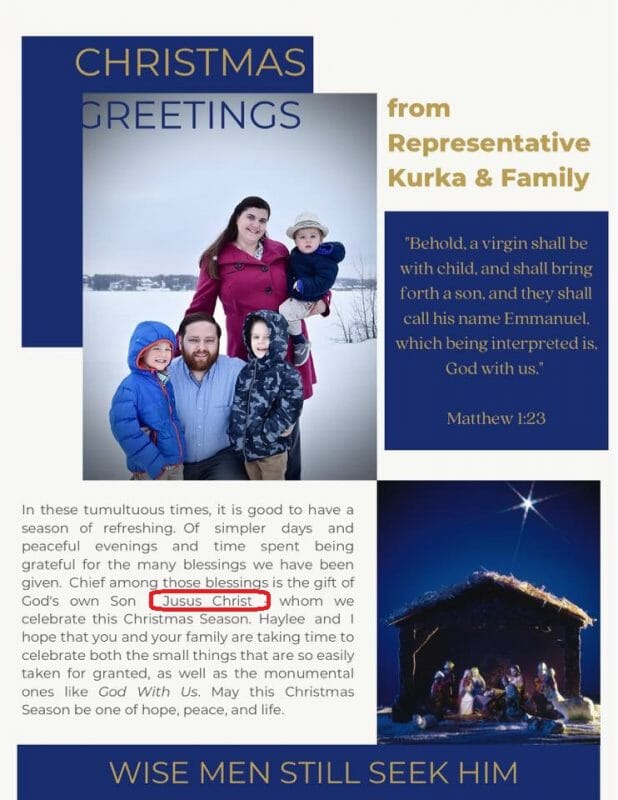 ***
202 was rough. Wait, does Rep. Tuck mean BC or AD? Either way, Rome was poppin'!

***
At this point who doesn't want to go back to 1999? The 90s were peak comfy.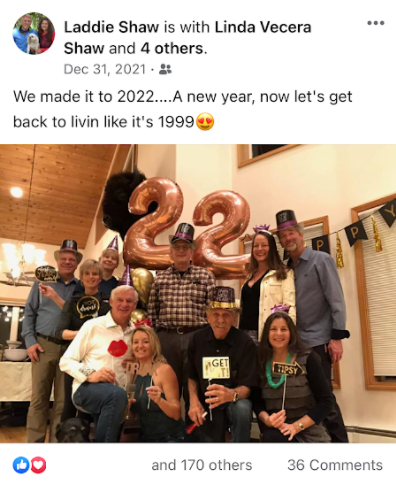 ***
Sen. Scott Kawasaki posted his New Year's resolutions: read and travel more, and eat less. Same, Scotty, same. Might I also suggest striving to finish the beer *before* entering the vehicle. Cheers! 😬

***
I got excited New Year's Eve when I saw what appeared to be a new candidate for Legislature emerging! I was very intrigued at what this hard-working, progressive-thinking Alaskan woman, Jeremy Houston, had to say. Alas, APOC yielded no clues to her identity, and as the clock struck midnight the post disappeared with nary a yellow blazer left behind. Perhaps we should all add "remember to check if we're using the correct social media account before posting" to our New Year's resolutions.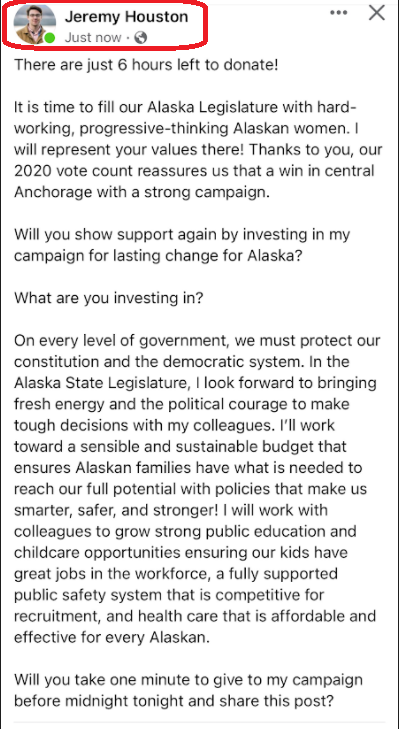 ***
From Fairbanks to Southeast, the weather has been truly frightful. Emergency declarations have been ordered and the damage is still being assessed. In the Valley, Sen. David Wilson endured almost 4 days without power in subzero temperatures.

***
After 305 days I'm shocked and saddened to report Rep. George Rauscher is no longer praying for Gov. Dunleavy's recovery from COVID-19, and has instead refocused his efforts with a new post on the Interior's unprecedented freezing rain/snow combo. I was REALLY hoping he'd hit the year mark of praying for Big Mike. I had a whole bit planned. *shakes fist at the weather*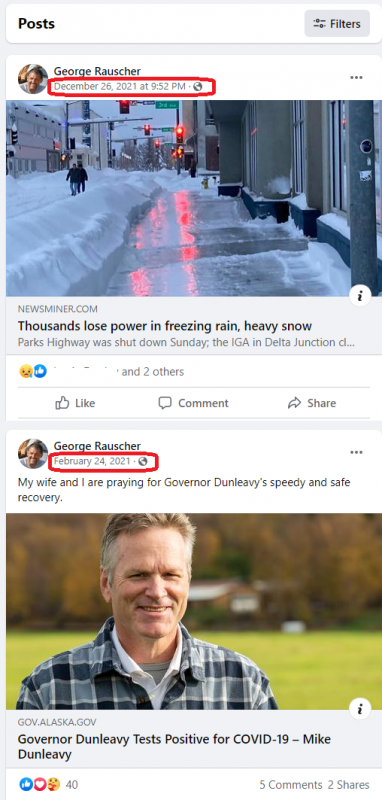 ***
Things got a little hot and heavy at Rep. DeLena Johnson's house. An extra battery and feather bed plus Netflix and chill is the perfect combo to ride out any storm. 🙃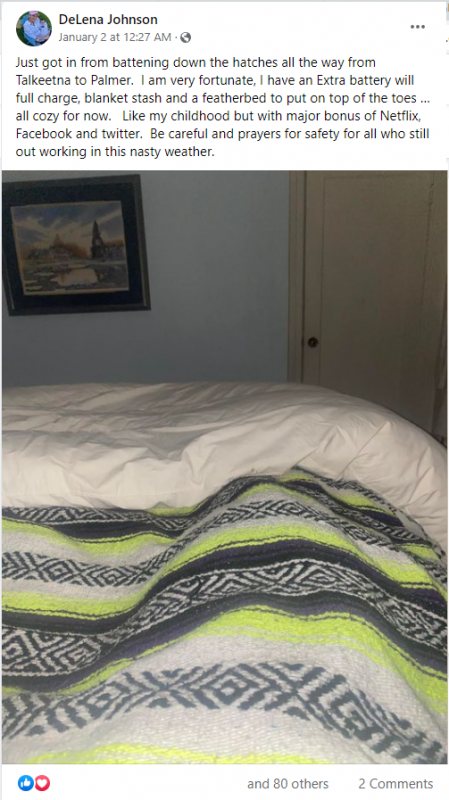 ***
Rep. David Eastman took a photo of the cleared out inventory at Fred Meyer.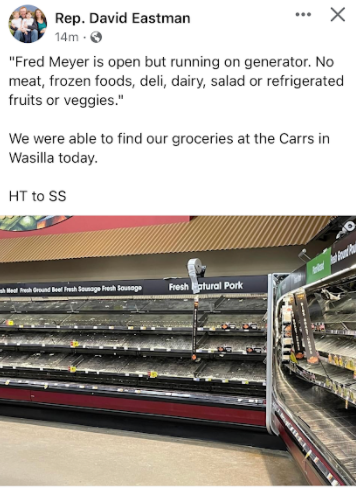 ***
Of course, if history is any indication, then he might have been the one that cleared out all the meat, frozen foods, deli and dairy. Who could forget the famous TP hoarding photo from March 2020. 🧻🧻🧻🧻🧻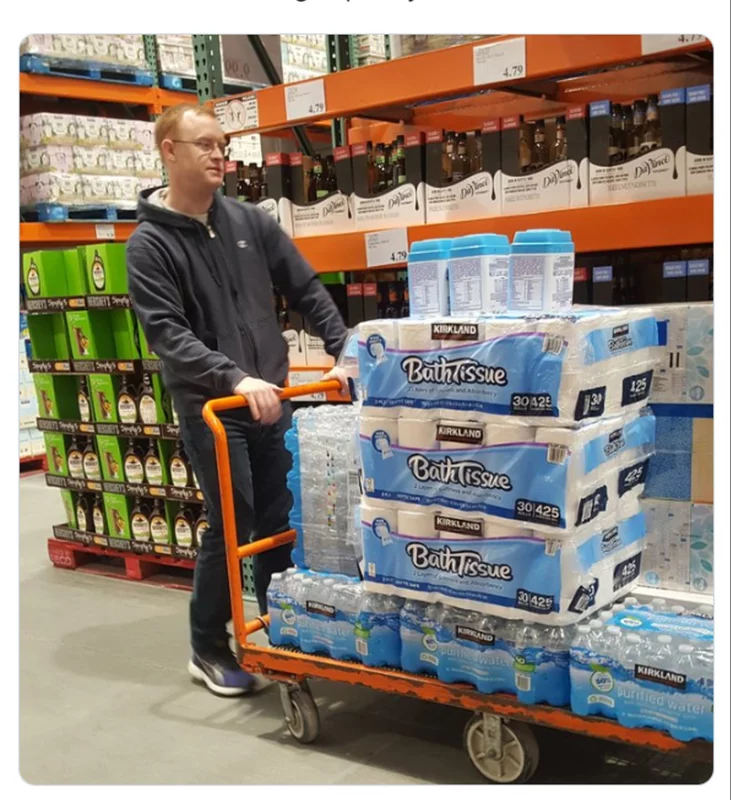 ***
Rep. Kelly Merrick with the pre-session reminder. Big flex.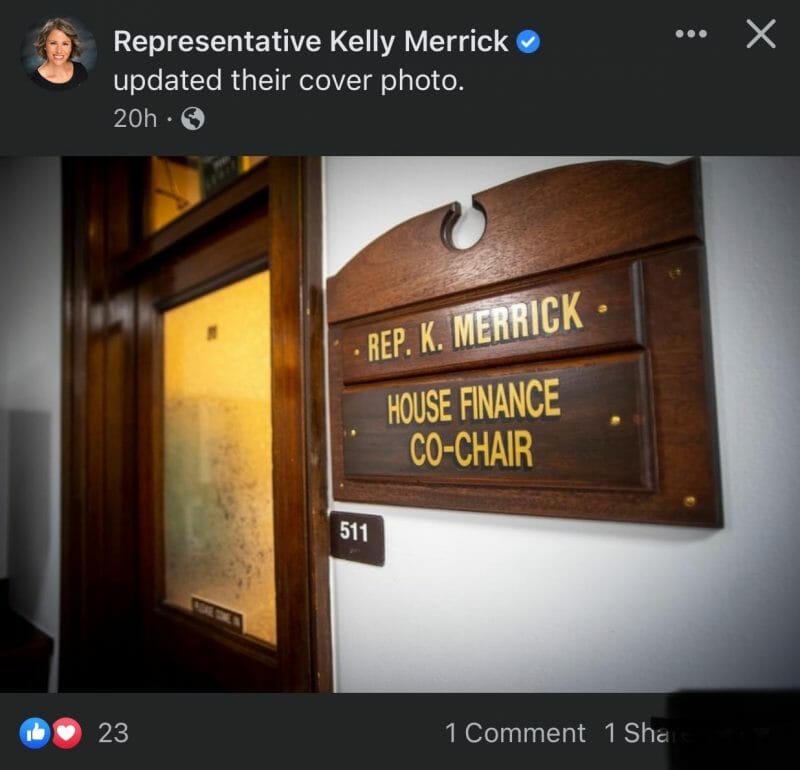 ***
🧐😳 Okay, so who's going to tell her she's literally surrounding herself with the antithesis of these people. Sara, it might be time to find a new line of work!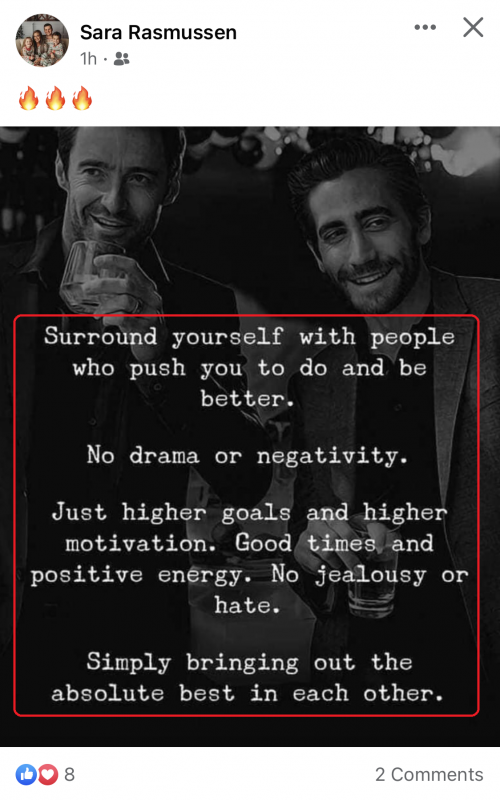 ***
These are our leaders! 😂😂😂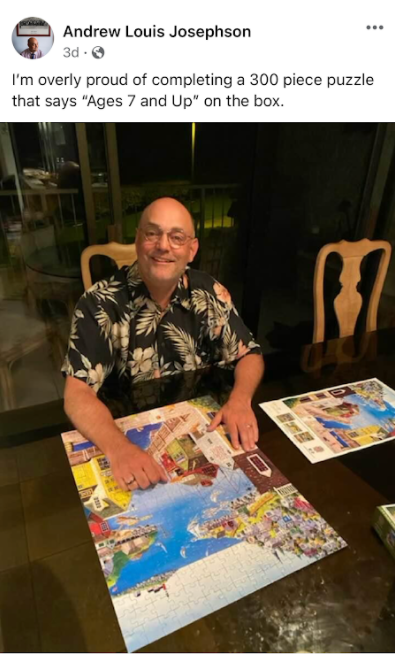 ***
OMG. There are now four of them?! 👯‍♀️👯‍♀️🥴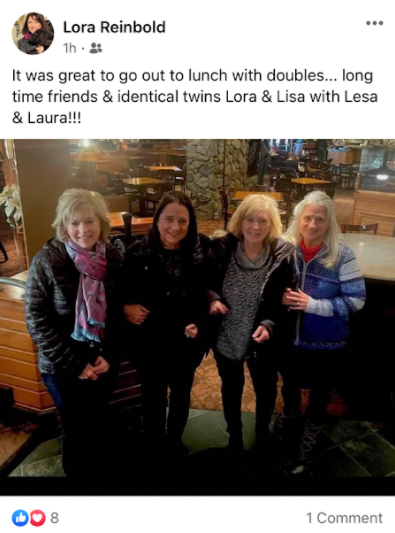 ***
While things in the Legislature may seem out of control, I rest comfortably at night knowing that at least our Senate president knows math.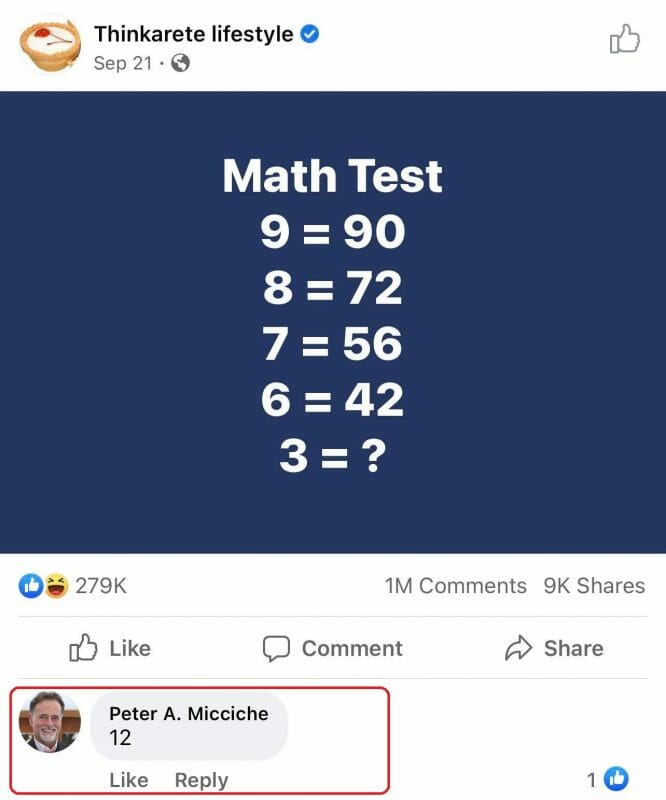 ***
Speaking of Peter, did you see this most unexpected video – Spinning Brodies in Cars with Legislators? Peter comes off as only a little creepy (that aggressive double zip tho!) and it's always nice to see Chenault.  10/10 must watch!

***
I HAVE… QUESTIONS!!! 🙈🙈🙈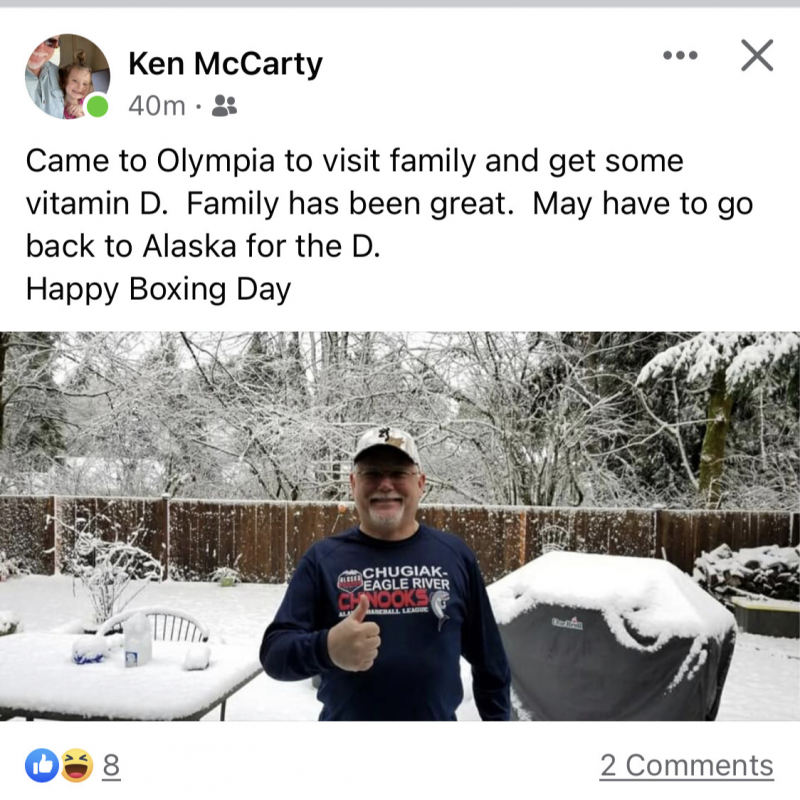 ***
New year, new "guess the legislator/former legislator." This one is so good. THAT STACHE!!! 🔥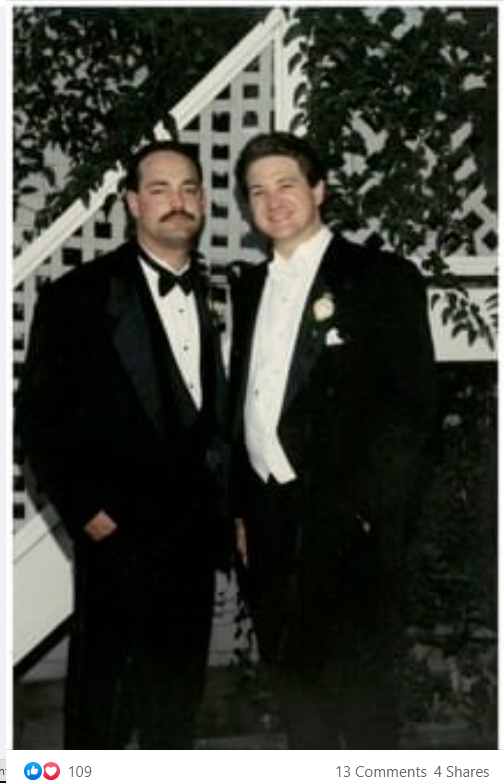 ***
I believe Rep. Rasmussen is giving her blessing to be invited to every charity event in town. Tag your development friends – Sara is available! 💃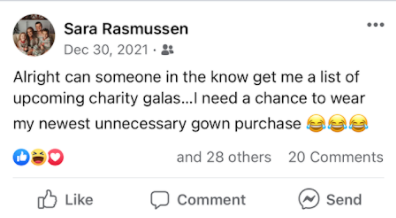 ***
Might I suggest she reach out to gubernatorial candidate "Les Gala" for further assistance. Do the typos follow this guy or what?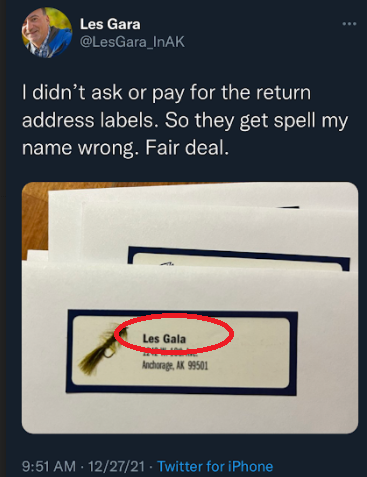 ***
OMG!!!!! The Alaska Division of Elections tweeted about "tanked choice voting" and now I am ☠️. If only the No on 2 folks would have thought of THAT tagline. From pollock to tanked choice, something sure is fishy!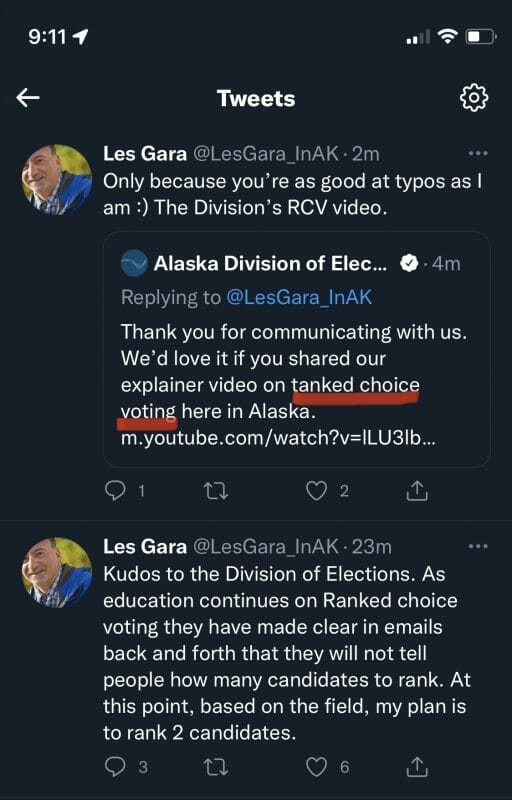 ***
I'm torn. Part of me is totes peanut butter and jealous of a family that dresses up in full TV/Movie character regalia for Bunco night, while the other half is utterly exhausted by the concept. Either way, former first lady Donna Walker is 100% responsible for her and Bill's victory for best dressed couple!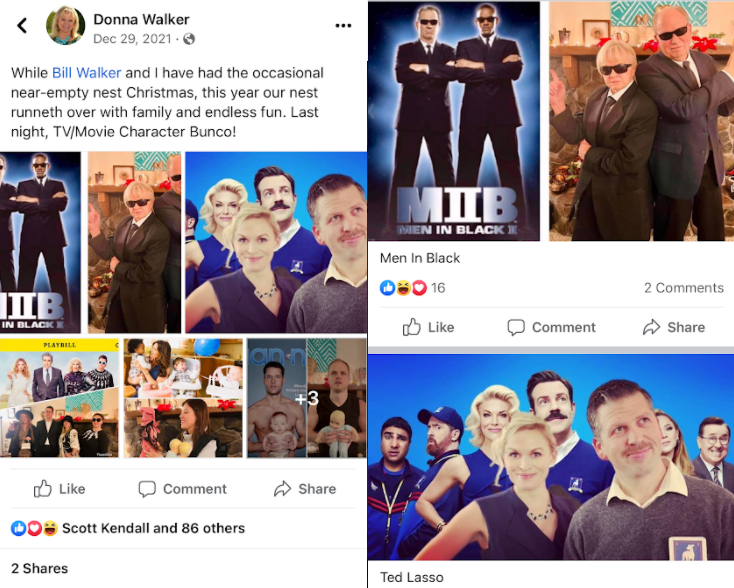 ***
I've known about Mama Doctor Jones since I saw a video of her reacting to an episode of "I didn't know I was Pregnant" on YouTube. Dr. Jones is a board certified OB/GYN who posts hilarious semi woke videos about pregnancy and sex education on her channel of over 1 million subscribers. Imagine my surprise when I saw a video of Dr. Jones reacting to a Fairbanks School Board meeting where the board was trying to ban her videos from their curriculum. It's a two part series. Do yourself a favor: get the popcorn and run don't walk to watch this hot mess.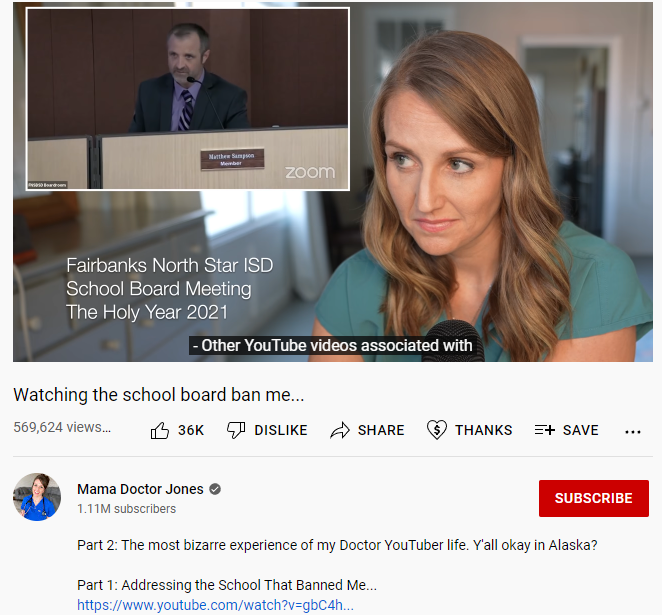 ***
Overheads and spotted ins: We took the holidays off. Time to start back up for next time – please send your best scoops and screencaps to akstalker@alaskalandmine.com.
***
Answer to this edition of Guess the Legislator: Rep. Andy Josephson and former Rep. Eric Croft!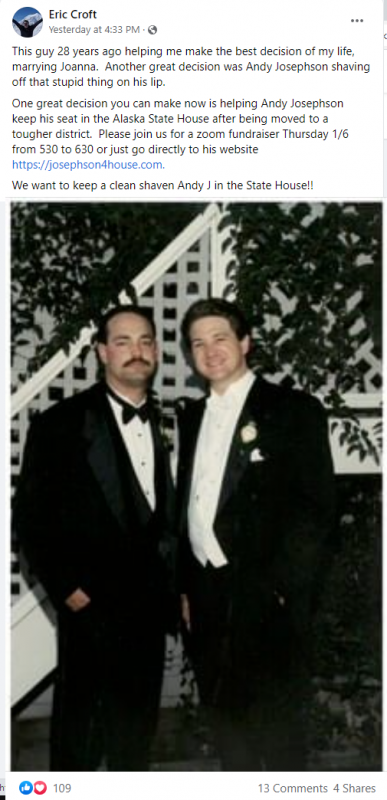 ***
The Alaska Stalker was born and raised in Alaska. She lives in South Anchorage with her husband and three kids five and under. She is not Jeff Landfield. Cheers to 2022!