Welcome to this edition of the Alaska Stalker, a lighthearted round up of the best and worst of Alaska's social media landscape.
***
If you enjoy the Alaska Stalker, please consider supporting working moms like me by sending in hot tips, overheards, and spotted ins. You can reach me at akstalker@alaskalandmine.com. As always, thanks for reading.
***
It's the middle of winter, but the weather in Southcentral feels more like April than February. In an attempt to set things right, may I present the first ever Politicians in Winter Coats edition of the Alaska Stalker. Let's start off with someone familiar. Got to love the guy that made a well-worn Carhartt synonymous with his name. That type of branding comes in extra handy when you're going door-to-door and haven't taken your mask off (even outside) since spring of 2020.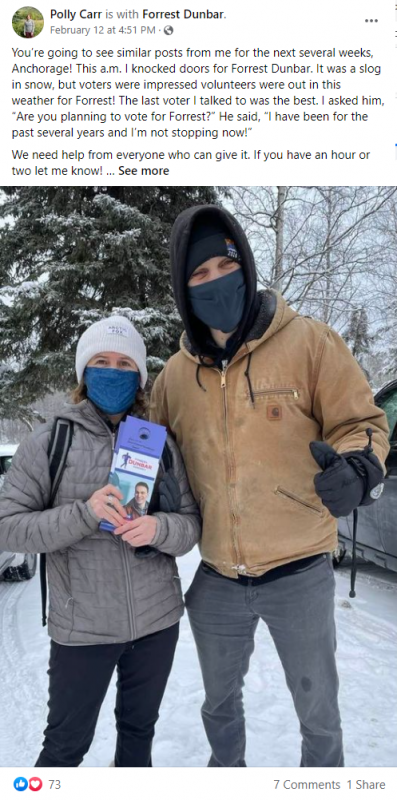 ***
Of course Sen. Murkowski goes for functional yet fashionable. 💅⛷️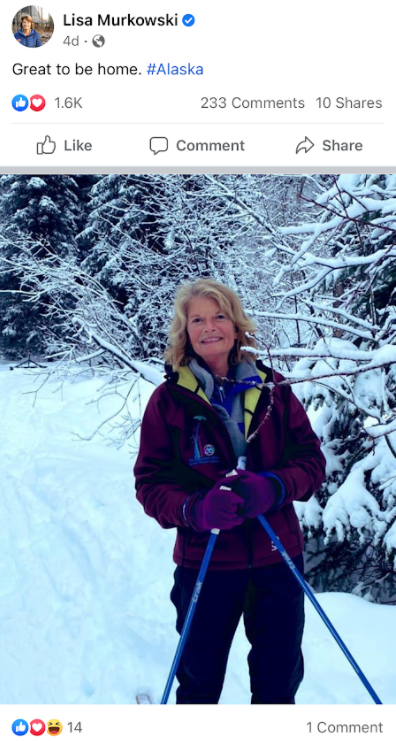 ***
Who wore it best? Senator Elvi always slays, but I have to give the edge to Rep. Sarah Vance. The matching gloves and fur capelet really turn it up a notch!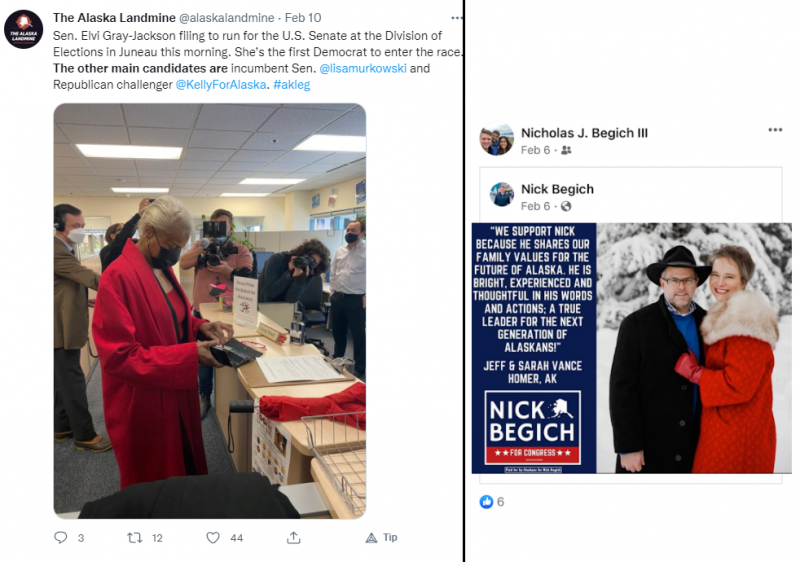 ***
Another who wore it best — this time between the fellas. While I don't know how old Congressmen Don Young's coat is, I wouldn't be surprised if he's been rocking it for a couple decades. Points given for durability, consistency, and frugality. In the end, it's not even close. Look at that adorably lovable coat on the right. What a good boy! 🐾🐶

***
Just call him Mike Copper River Fleece Dunleavy. And yes, this was the most emailed photo to the Stalker this week. It's a high five, y'all. Stop it! 🙄

***
Jessica Cook seems great, but I worry what message she's sending our children. No coat in the middle of February?! Yikes! 🙃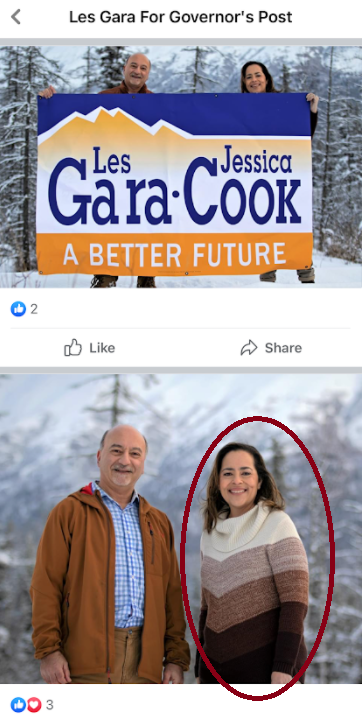 ***
Now that's a winter coat. Rep. Josiah Patkotak's style is effortless.
***
Sometimes you need to mix it up with a snappy jean number. Or, you know, the original Carhartt jacket. 💁
***
The only thing secret about Assembly member Chris Constant running for Congress was his playful and bold choice of outerwear. I'd totally borrow this. Fashionable and memorable.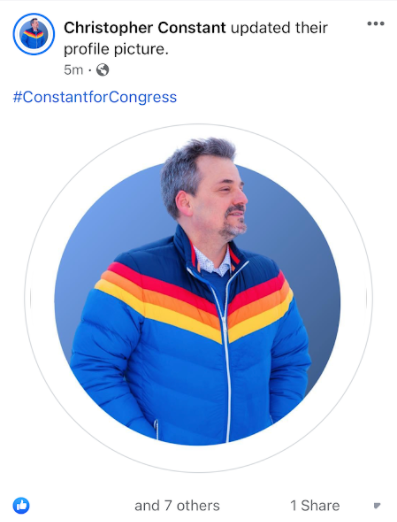 ***
Is Meg channeling Chris or a vertical version of Where's Waldo? After an almost a year long hiatus from social media, the latter would be fitting. Between Meg and Rep. Ben Carpenter I can't decide who I'm more excited to have back on Facebook. I love election season!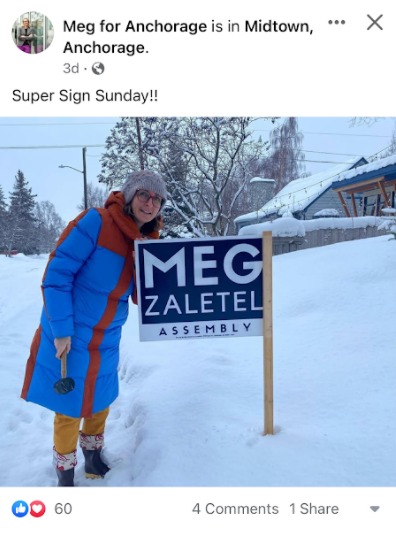 ***
In the end there can only be one winner. May I present the Queen of Coats: Kelly Tshibaka. Girl has a Copper River Fleece for each day of the week! Not to mention her ubiquitous plaid, a couple heavy winter coats complete with a fur ruff, and check out her newest debut: a sleek leather jacket — perfect for the jet-setting candidate. I bow down to you, Kelly. May your war chest be as full as your closet.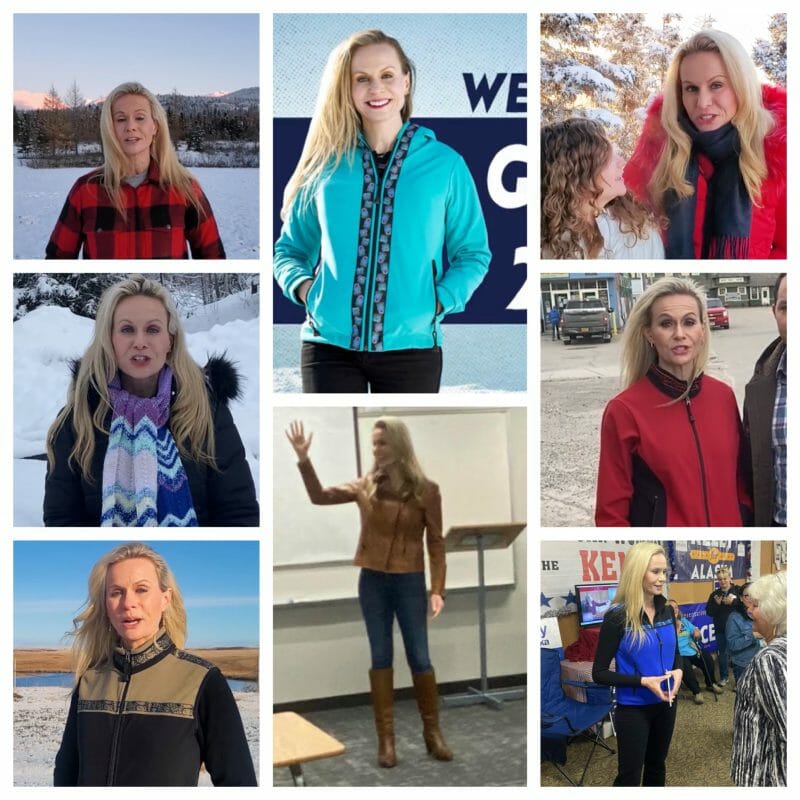 ***
OMG Watch out #akleg! Shareen is on the loose!

***
I dunno James…

***
I think you should let this one flow just for the gel of it. It's shear fun. When your job gives you fringe benefits you cannot complain about hairy bad parody accounts.

***
The Legislature's been in session over a month, breakup season is apparently here, but the Superbowl was only a few days ago?! How? 🤯 I'm on team Forrest.
The Superbowl was only four days ago?

— Forrest Dunbar (@ForrestDunbarAK) February 18, 2022
***
Alex, we're going to need some video STAT. 🎤💃🍑🍑🍑

***
Sen. Josh Revak has reached peak politician status.

***
Speaking of Josh, this is the content the Alaska Stalker lives for!!! A warm Stalker thank you to Josh's awesome staff for this incredible gift! 🤣🤣🤣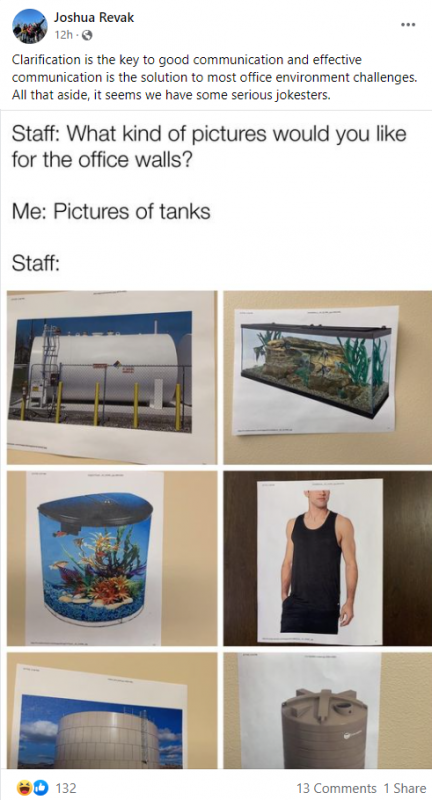 ***
I was hoping to give a similar shout out to Rep. Snyder's chief of staff, but I can't figure out what the heck this is supposed to be. 🤷 Can someone please let me know.
***
HONK!!! 🚚🚛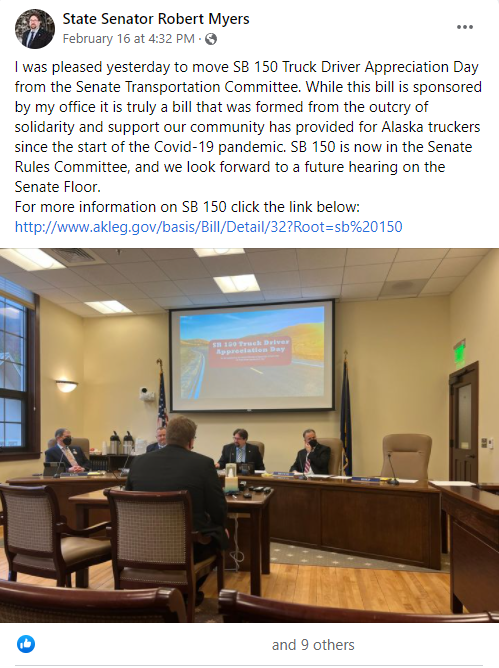 ***
A wonderful tradition!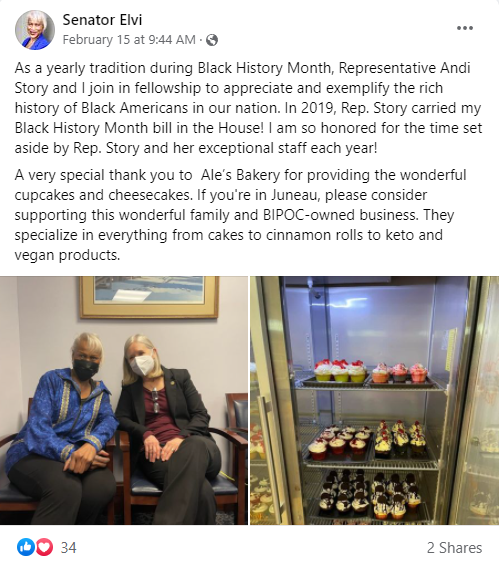 ***
Paging former Commissioner Leslie Ridle! Please place Rep. Kevin McCabe on a no-sell list for Girl Scout cookies immediately. 🍪❌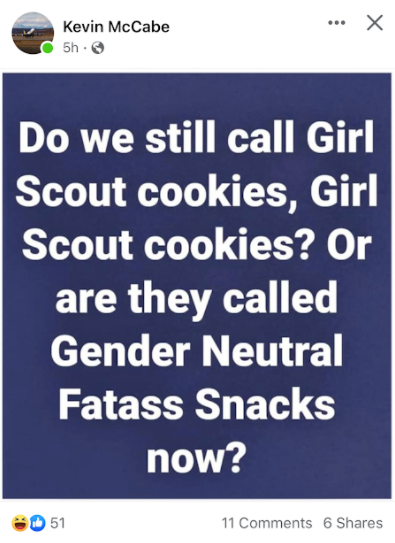 ***
In case you missed it, check out Anchorage Assembly member Jamie Allard celebrating her birthday and living her best life down at Mar-a-Lago in "DeSantisLand." No coats required. Hope she had a good cat sitter! Looking good, Jamie! 😻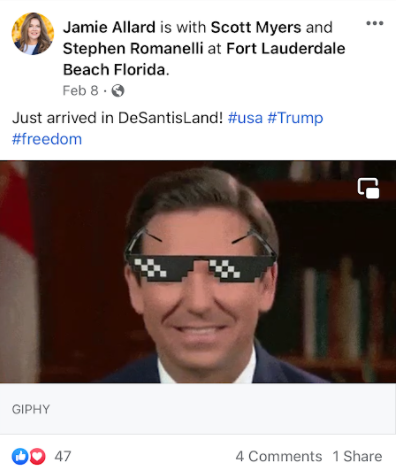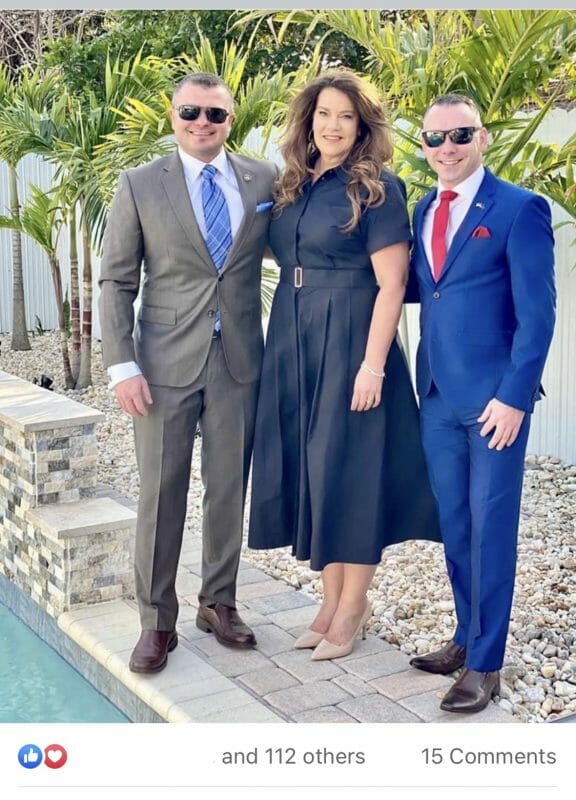 ***
"Needless to say, it did not go super well for him." I'm dying 😂😂😂 I think it's cool Anchorage Assembly member John Weddleton showed up to this. So nice to see his smiling face as he spoke to a tough crowd.

***
OMG!!!!!!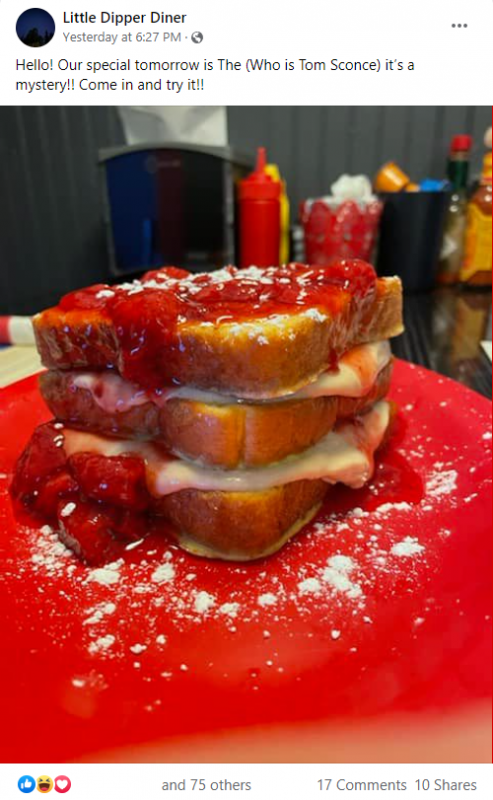 ***
Is it just me, or has anyone else noticed the Blue Alaskan starting to ratchet up the rhetoric against Anchorage Assembly candidate Stephanie Taylor? Their new thing is to call Stephanie a "radical."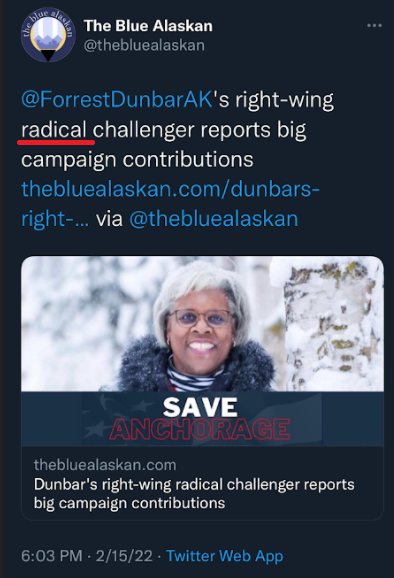 ***
Wait a minute…🧐 Complain about a word and label folks who use it as mentally ill, then use the same word yourself weeks later! Classic.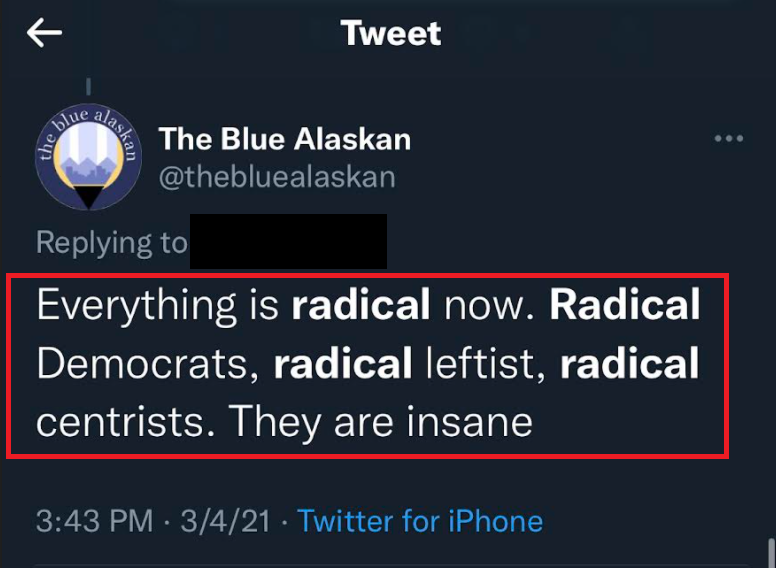 ***
I'm diggin' Donna Mears' "Here to represent both sides of the mountain and both sides of the aisle" line. Clever. Hope redistricting doesn't ruin that for her.
***
I also like Anchorage Assembly candidate School Board candidate Rachel Ries' graphic switch from the weird tent looking thing to the schoolhouse.

***
Between this amazing looking Margo Bellamy BBQ fundraiser and Kelly Lessens' sourdough bread, the Democratic candidates for school board seem to have better taste!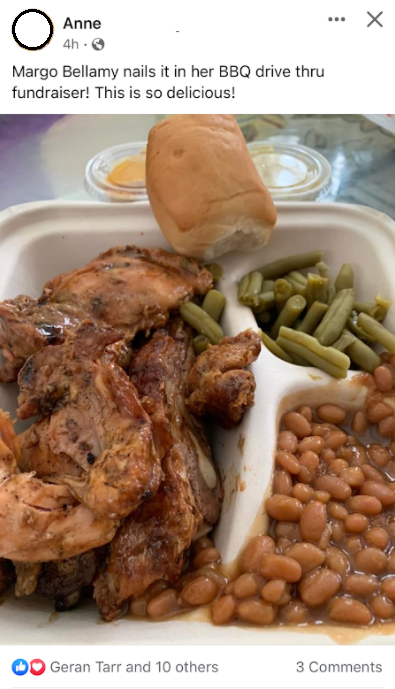 ***
One of these campaign ads is not like the other
One of these campaign ads doesn't belong
Can you tell which campaign ads is not like the other
By the time we finish our song?
(pssst: It's the uniform. 👮😮😬)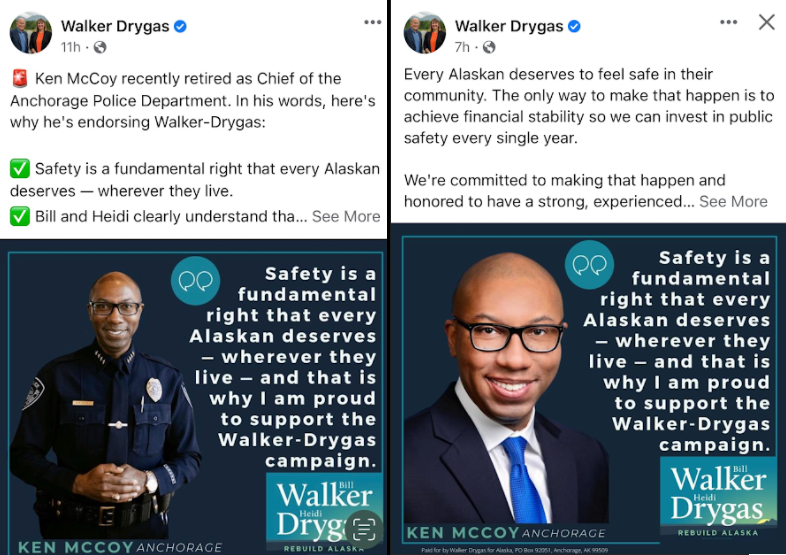 ***
Spotted at Bells Nursery fundraiser for Rachel Ries: Mayor Dave Bronson, Anchorage Assembly candidate Kathy Henslee, School Board candidate Mark Anthony Cox and former Rep. Sharon Jackson.
***
Spotted in: Yuri Morgan and Sen. Click Bishop having breakfast at the Alaska lounge a few days ago.
***
Overheard in Anchorage:
"I don't know what's more poetic: Don Young's seat going back to a Begich, or exchanging one gaffe machine for a newer model."
***
Overheard in Anchorage:
"I know it's f*@king with Forrest so much he's running against a black woman. Identity politics feels real good when other people are paying the price for your virtue."
***
Overheard: "That Paul guy, you know the one the FBI raided, has a future in politics. He's tall, good looking, and a good speaker. Kurka should just step aside."
***
Overheard: "I wanted to hate on Les Gara for his lt. governor pick, but then I realized Dunleavy still can't find anyone to run with him. So I'm going to give Les a pass."
***
I agree. Poor Les can't catch a break.

***
Sent to the Stalker:
Remember that Reddit thread a while back where people absolutely roasted a dude for wanting to move to Juneau on a whim? Well jokes on those haters because he's now in Juneau and working for Rep. Adam Wool.
***
The Alaska Stalker was born and raised in Alaska. She lives in South Anchorage with her husband and three kids five and under. She is not Jeff Landfield.