Welcome to this edition of the Alaska Stalker, a lighthearted round up of the best and worst of Alaska's social media landscape.
***
If you enjoy the Alaska Stalker, please consider supporting working moms like me by sending in hot tips, screencaps, overheards, and spotted ins. You can reach me at akstalker@alaskalandmine.com. As always, thanks for reading.
***
🚨BREAKING🚨
The Division of Elections has just announced results will be tabulated on August 32nd. Yes, I said August 32nd. It's just that simple. And if you can't accept that…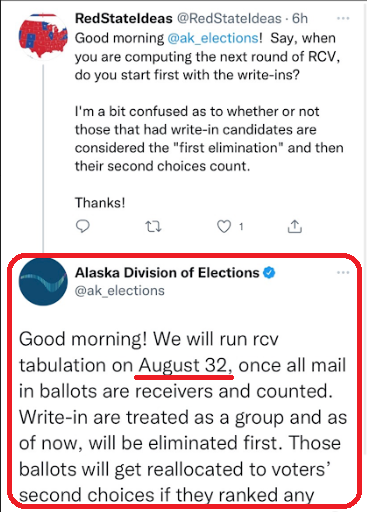 ***
Then the official position of Alaska Division of Elections is: you're basically an idiot. Great public relations campaign! 👏👏👏

***
Tuesday's Primary Election was wild. Previously unknown candidate Buzz Kelley rocketed onto the political scene when he became the apparent fourth place finisher in the U.S. Senate race. To fourth place, and beyond!!!
The morning after the election I personally heard Buzz on The Dan Fagan Show argue that his signs (he says he only has 12, but I swear I've seen the name Kelly everywhere lately!) made folks passionate about voting for him. I have to give Buzz Kelley credit — these are quality signs for a candidate that raised zero money! 😉🙃🤦‍♀️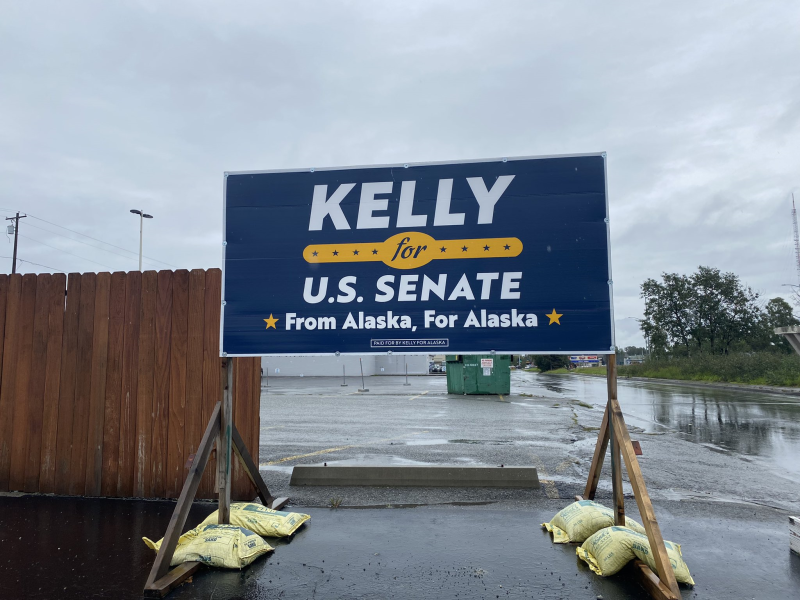 ***
Just before the primary I saw this Kelly Buzz Merrick Chewbaka Tchibaka
Tshibaka ad that pokes fun of her unusual last name. I thought it was clever. Apparently the one ad that says/spells her name out more than once isn't even an active ad right now.
LOL! Kelly: It's time for a change. Change your branding, change your signs, maybe even change your campaign team…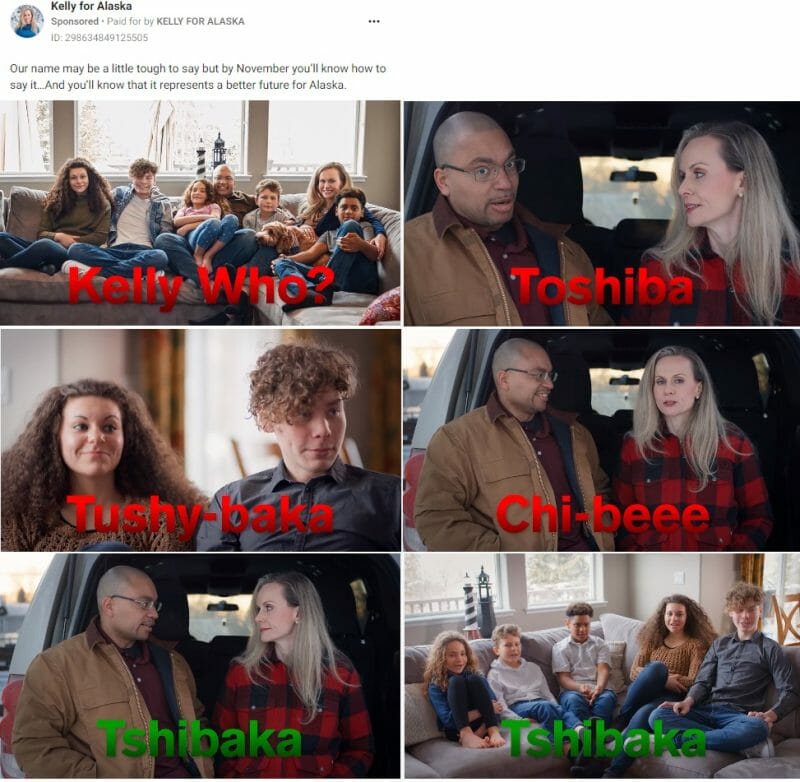 ***
OMG DISCUSSIONS ARE BEING HAD. #kellygate #fullcrisismode

***
Buzz is something else. He's not Huhnkie Lee or Dustin Darden. Or some Hollywood star. I have a funny feeling far right Republicans are going to have a lot easier time ranking Buzz than the previous three.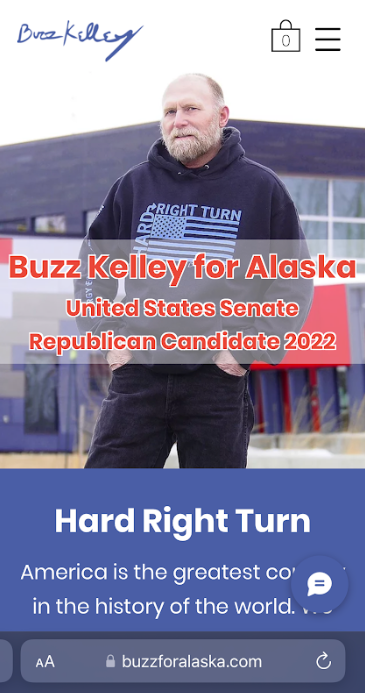 ***
😳😳😳 Maybe Buzz needs to run for State House.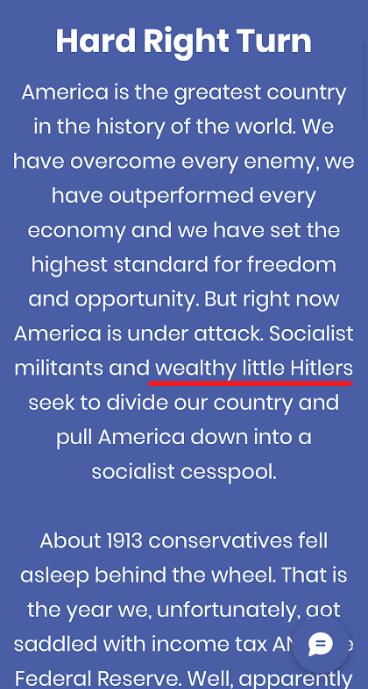 ***
It's a good year to be a Kelly running for Senate in Alaska. That's for darn sure.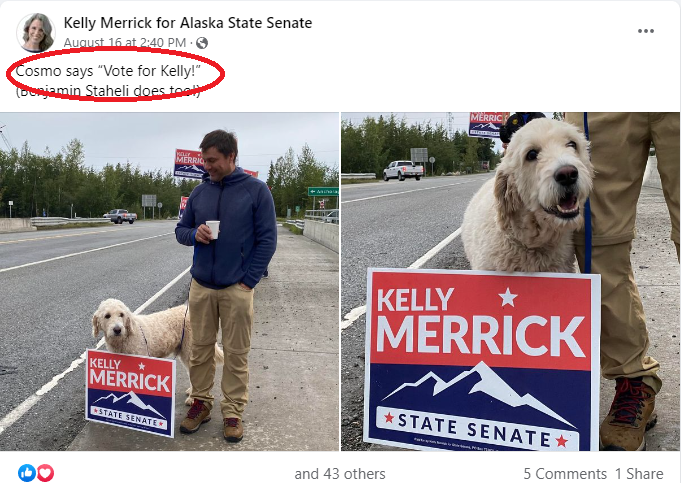 ***
For many folks, election day is all about the ballot selfie. Let's check out some of the best election day outfits and polling place fashion.
Fairbanks Mayor Jim Matherly gets major props for his Republican power tie.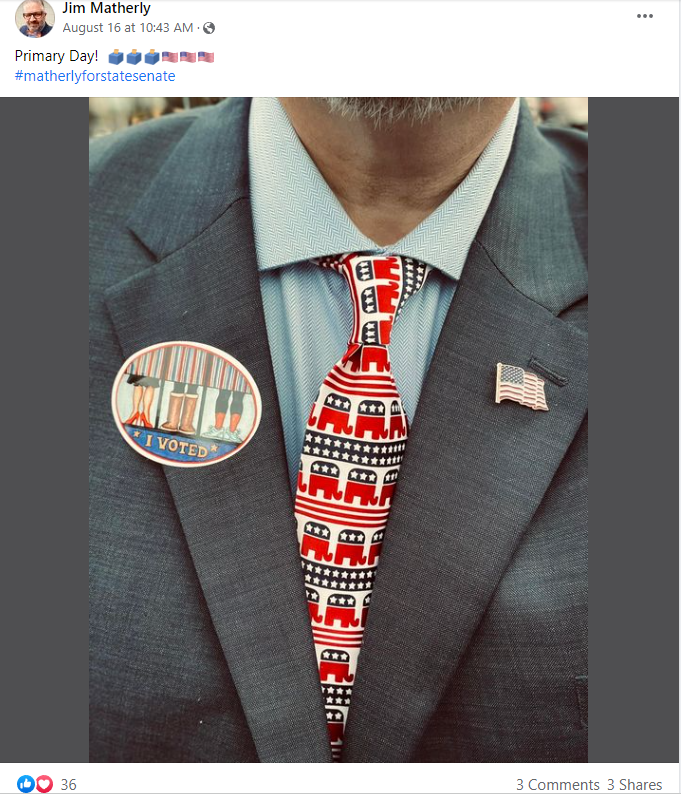 ***
It appears Genevieve Mina is voting incognito. If it wasn't for the pop of color from the earrings I would have scarcely recognized her. Serious 2020 vibes.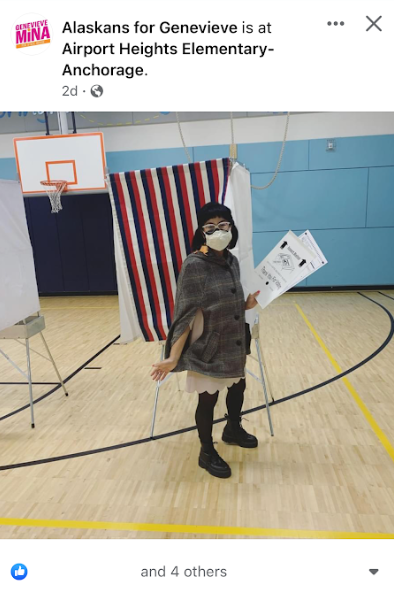 ***
Ashley Carrick has the Uncle Ted airport statue pose down pat. The blue and gold really tie everything together.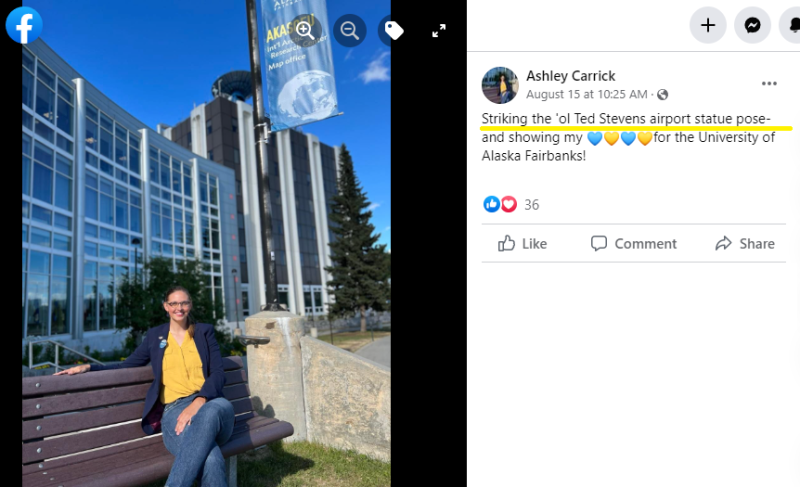 ***
There can only be one winner, and that will always be House candidate Cliff Groh. How can one candidate consistently offer up the perfect mix of down-to-earth yet total creepiness?

***
Imagine hearing a knock at the door and opening it up only to see this. ☠️☠️☠️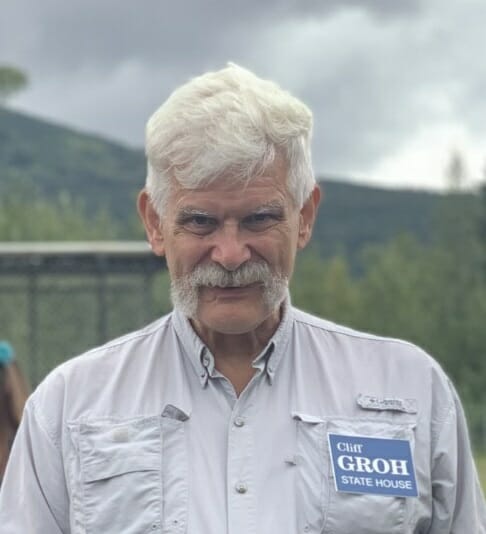 ***
They say dress for the job you want. 💅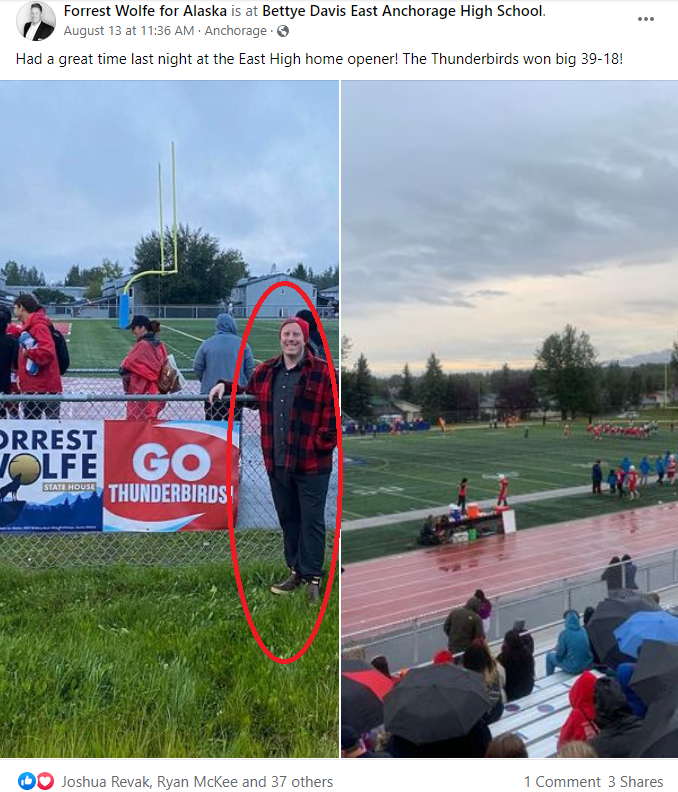 ***
Alyse is never a follower. She's blazing her own trail. And, it's blue, baby! 💙💙💙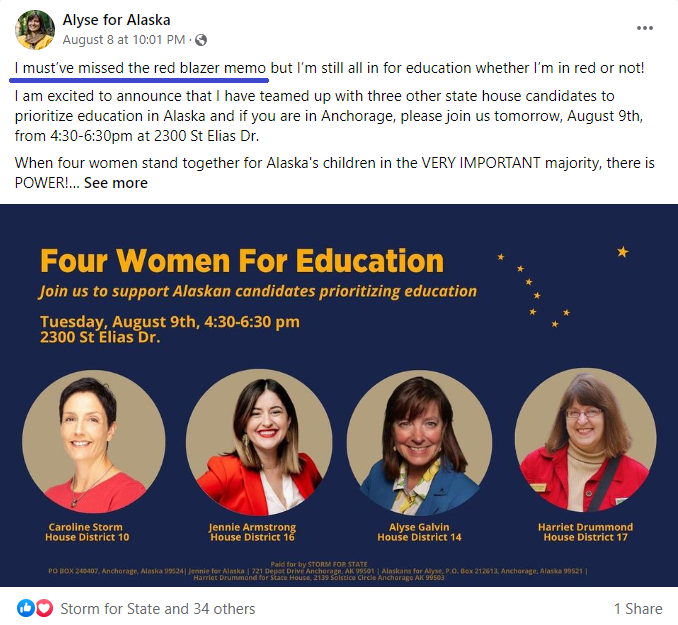 ***
Speaking of blazers, it's been so wet this month the power yellow blazer has been temporarily replaced with the power yellow slicker. There were also lots of big feelings on election day.
***
That feeling when you're gonna get Lisa re-elected and the Project Veritas guys don't even know your name yet.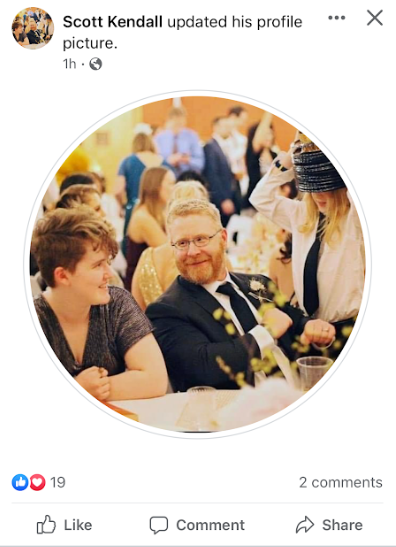 ***
That feeling when you're gonna get Lisa re-elected and the Project Veritas guys definitely know your name. 🫠

***
House candidate Julie Coulombe, "Why the long face?"
Horse: "I was a Jennifer Sonne supporter…"
🐴🙃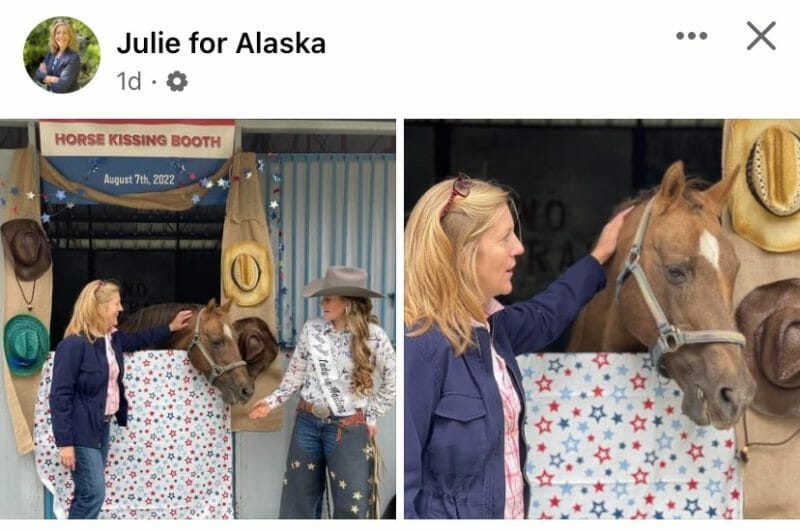 ***
Couples that vote together stay together. 🥰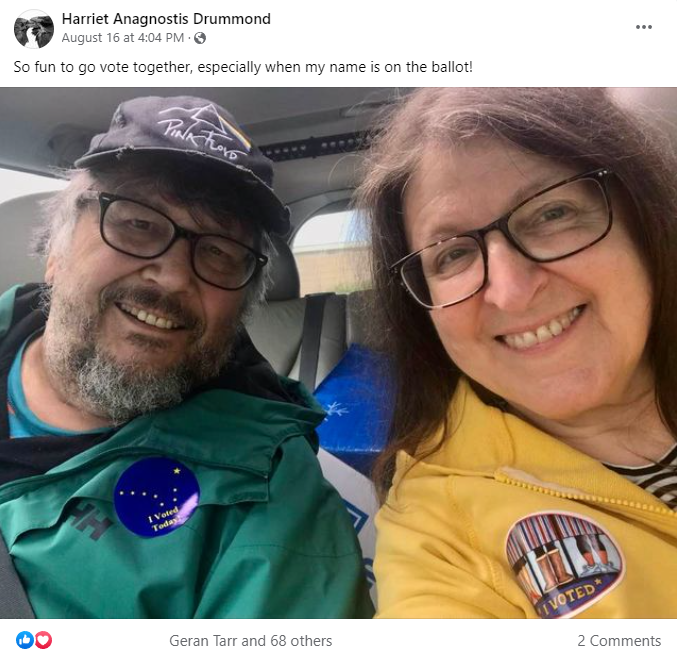 Did you SEE that District 17 race? 🍿🍿🍿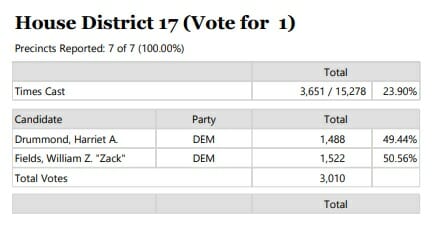 ***
Folks are debating who they are voting for and tagging Harriet and Zack in the comments. This tea is spicy hot! ☕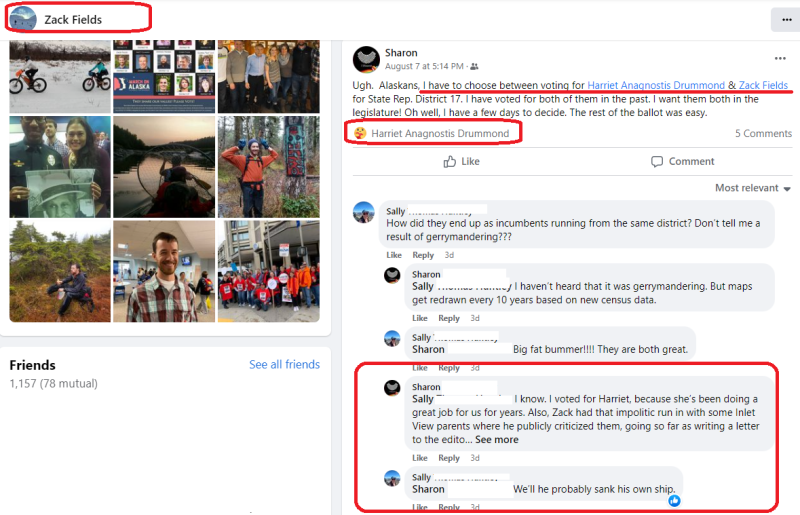 ***
I guess the Harriet race is a fluke. I'm sure progressives are practicing what they preach and turning out in droves to vote for women in all races this cycle. Like the most experienced candidate from District J, Rep. Geran Tarr. Right? Right???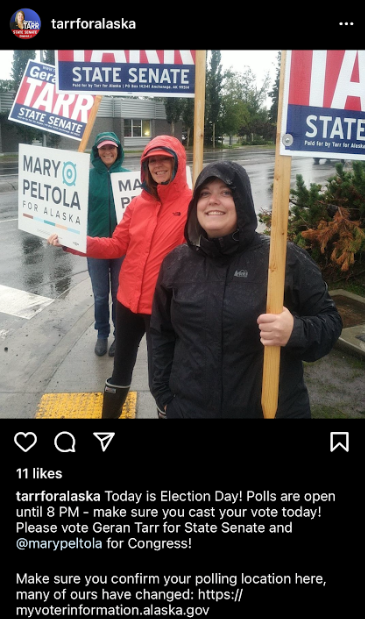 ***
Oh, wait. My bad. I guess I still don't get the rules.
✅ Vote for women. Period.
❌ Unless they're conservative.
❌ But also don't for for Geran.
🤔
I have questions. Is it her views on raw milk? Her renowned management style? Do the voters have a negative opinion of her Toots?
Can someone – please anyone – explain the rules to me?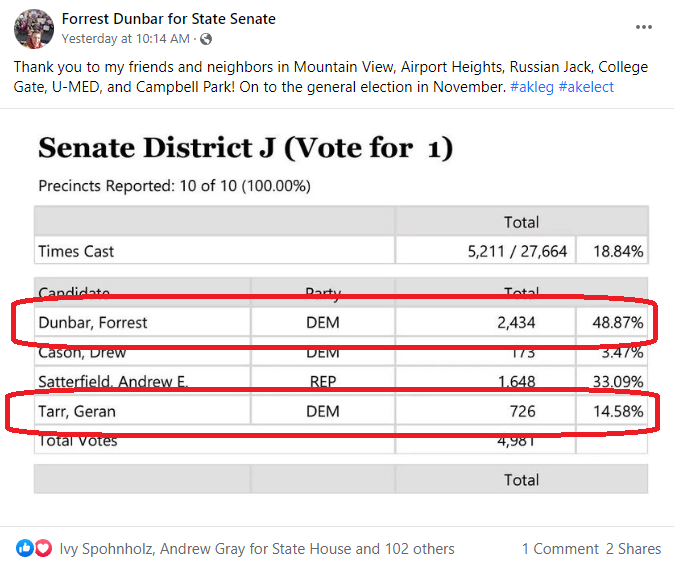 ***
I hope everyone can agree that Grier wins "Rep. Congeniality." That positivity! At least he has a winning attitude.

***
Sen. Mike Shower two days before the primary election…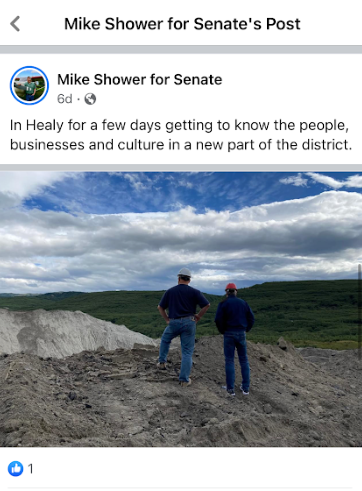 🧐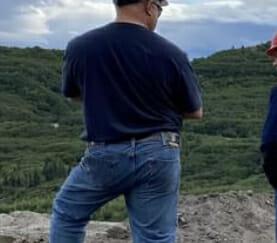 ***
And one day after. Sen. Mike WE DID NOT "LOSE" Shower is BIG MAD. It's the antlers for me.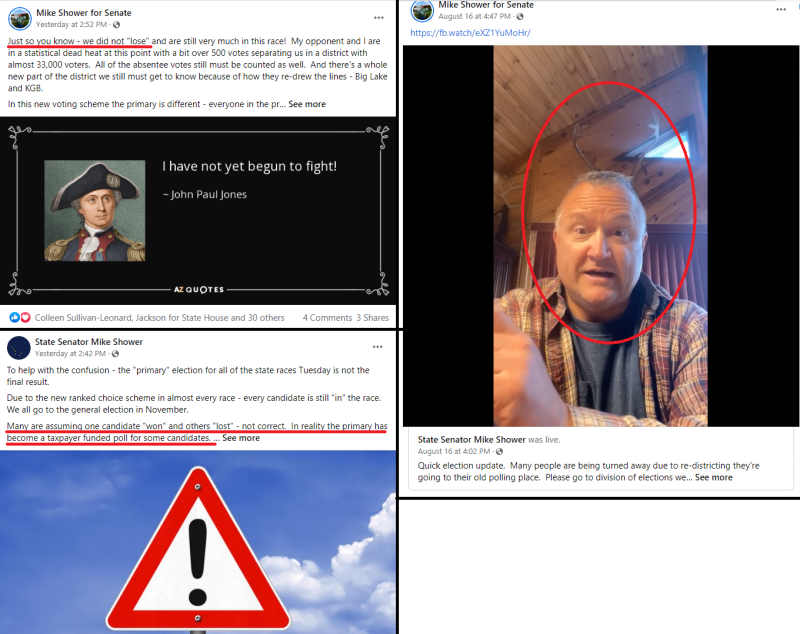 ***
Ron Gillham is also BIG MAD. Longtime Stalker readers will remember I extensively covered his shocking transformation from Country Ron to City Rep. Gillman in early 2021.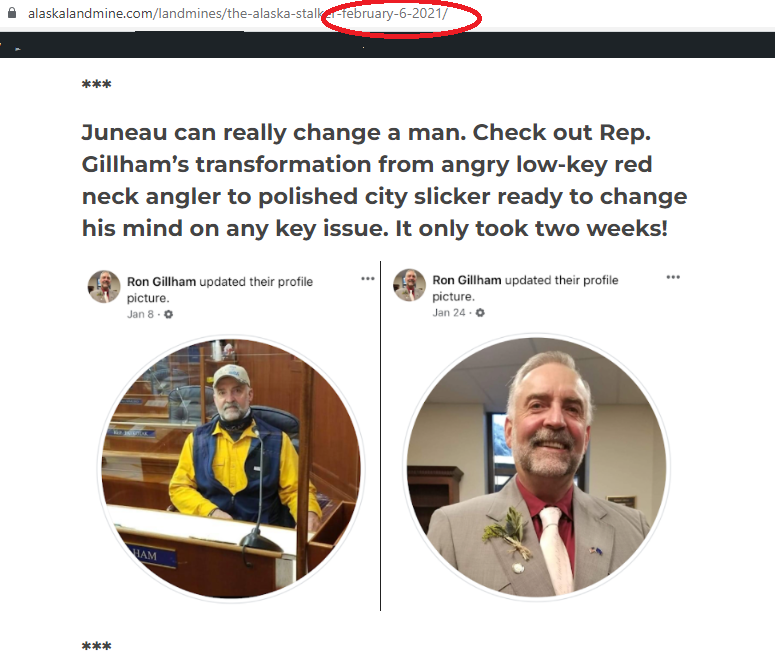 ***
Two days after the primary Rep. Gillham is trailing behind his competitor and back to Country Ron. What are the odds?!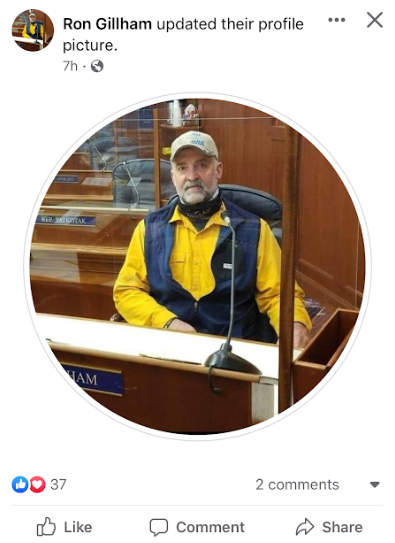 ***
And who is Ron Gillham's competitor? A man named Justin Ruffridge who is giving out some serious Cullen family vampire vibes in his original campaign profile pic.

***
🚔👀
***
Hey, hey! Ho, ho! Sue Levi pretty please just go!
When I filed to run for State House on May 31st, there were maybe 2 dozen people in HD10 who knew me. W/ 887 votes and counting, essentially tied w/ my Dem opponent (who's in their 4th run) I want to thank each person who's put their trust in me.

— @StormforState_AK (@stormforstate) August 20, 2022
***
Final note about the primary… Why is no one else talking about the fact that disgraced former Wasilla City Councilman Steve Menard is on track to become a State House Representative this fall??? Don't get me wrong, I love a good redemption story. But, come on. Who the hell in Juneau is going to rent to Steve Menard? Maybe the Driftwood will take him.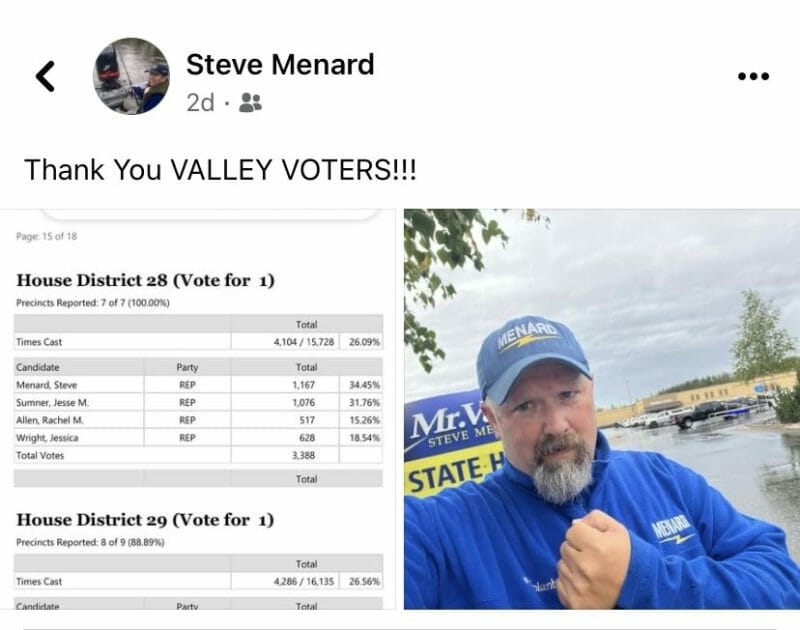 ***
Leave it to Rebecca Himschoot (Sitka, natch) to know how to campaign in wet weather. Southcentral campaigners take note.
✅ Xtratufs
✅ Umbrella
✅ Lit drop materials in a Ziploc
✅Smile even though you're soaked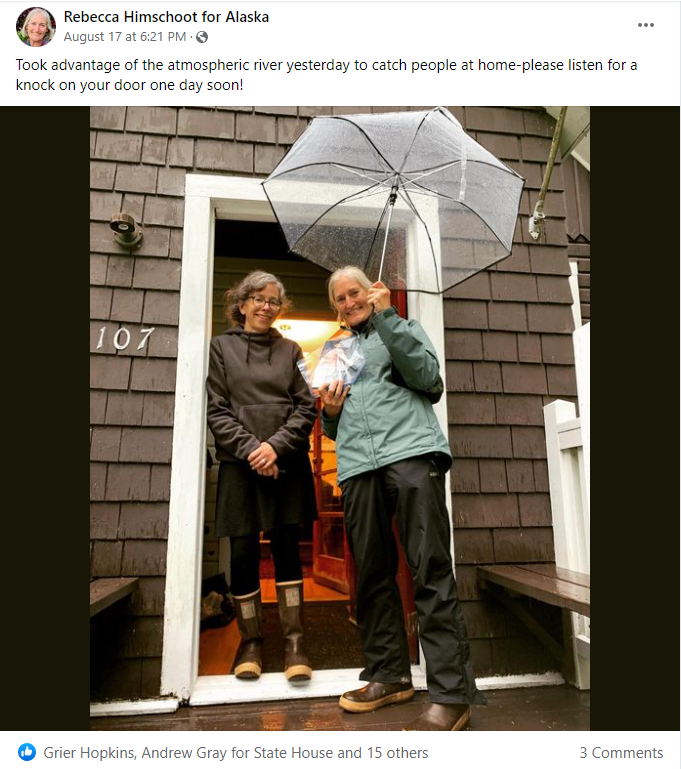 ***
As an avid reader I was excited to check out the titles Senator Elvi shared for national book lovers day. Featured books included YA fiction fav "My Name is Memory," "Servant Leadership : A Journey into the Nature of Legitimate Power" and Senator Elvi's favorite: "Boo Stew," a picture book retelling of Goldilocks aimed at 4-8 year old's. At least she's reading!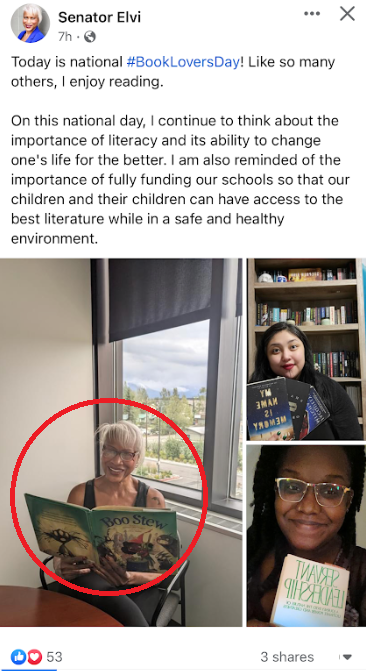 ***
Shared from the official David Eastman Rep. page. Because of course.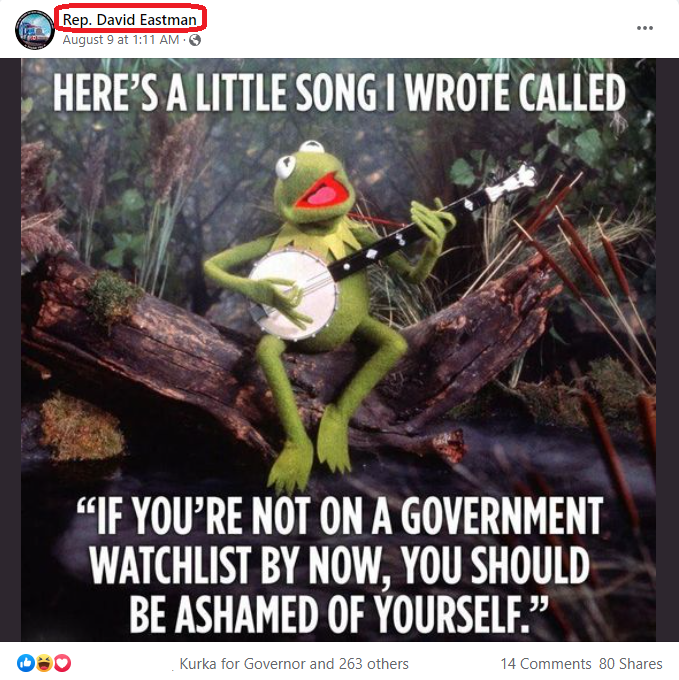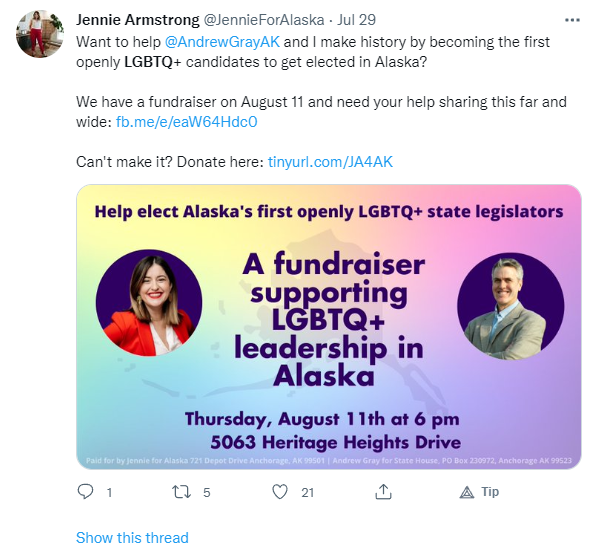 ***
Just what I thought. Welcome to the party, Lyn!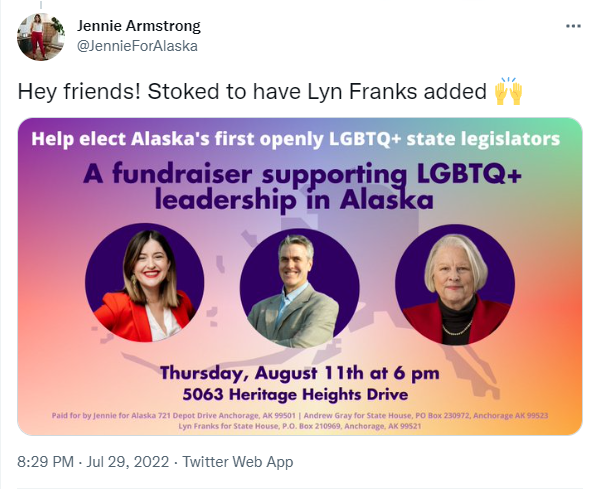 ***
It gets even better. Dang, Ashley! DOES ANYONE ELSE HAVE ANY NEWS THEY WOULD LIKE TO SHARE???? Prometheus?
🤣🤣🤣🤣🤣

***
100% agree with Joelle Hall here.
***
Wow. South Anchorage has some major LDE.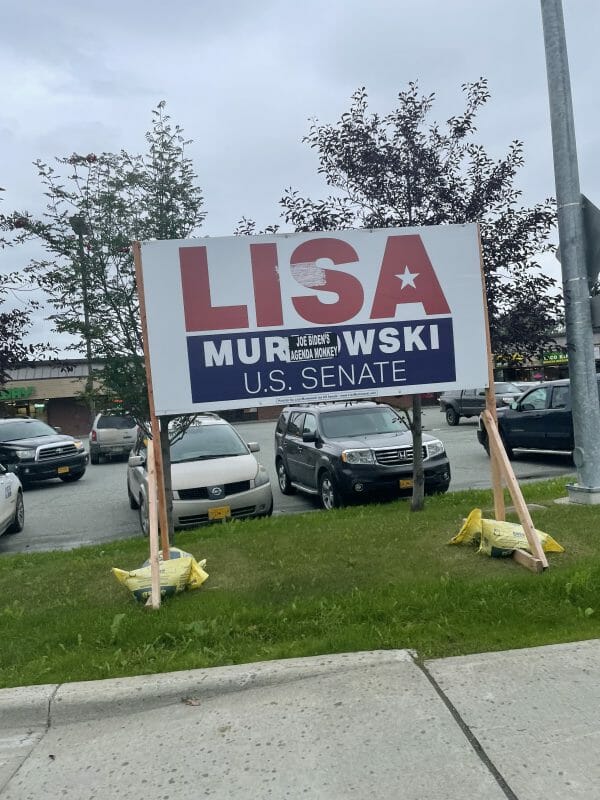 ***
A note to my dear readers: You can send me tips directly. You don't have to send them to Jeff. That's weird. Yes, obviously Walter Featherly has the best campaign button of the season. Support women and cut Jeff out as middleman! Half the time he forgets to send it to me anyway! 😊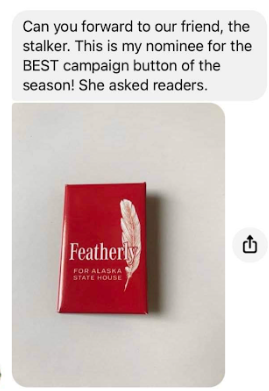 ***
The other big news in Anchorage this week is that school started and only 1/3 of the kids have busing available. The Landmine did a poll to gauge public perception. While I believe the problem is multi-faceted and also occurring in other communities, it's clear many believe the Anchorage School Board has handled the debacle poorly.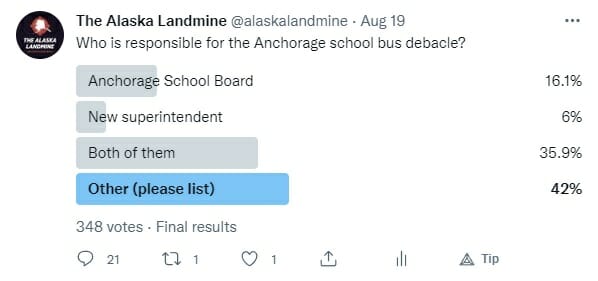 ***
So, what are the folks on the Anchorage School Board up to? Carl Jacobs is out there literally smelling the roses.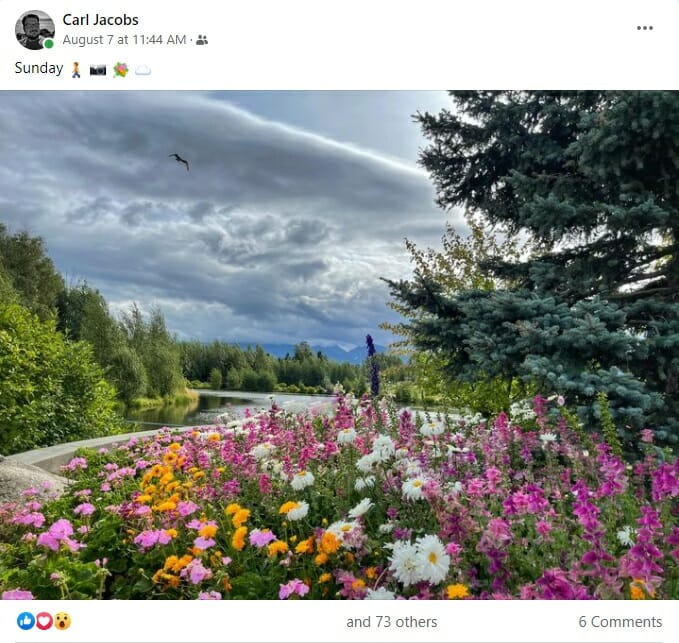 ***
While Andy Holleman and Pat Higgins are conspiring to run off to Whittier together.

***
P.S. has anyone ever bothered to ask Pat about this Facebook post that was published on his personal page during his last election. Seems REALLY WEIRD.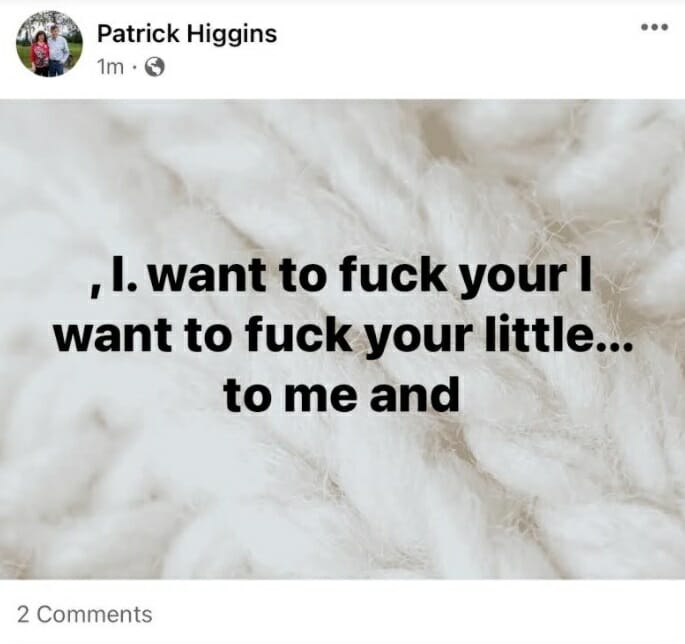 ***
Spotted at the airport. Does a campaign sign count as a personal item or a carryon?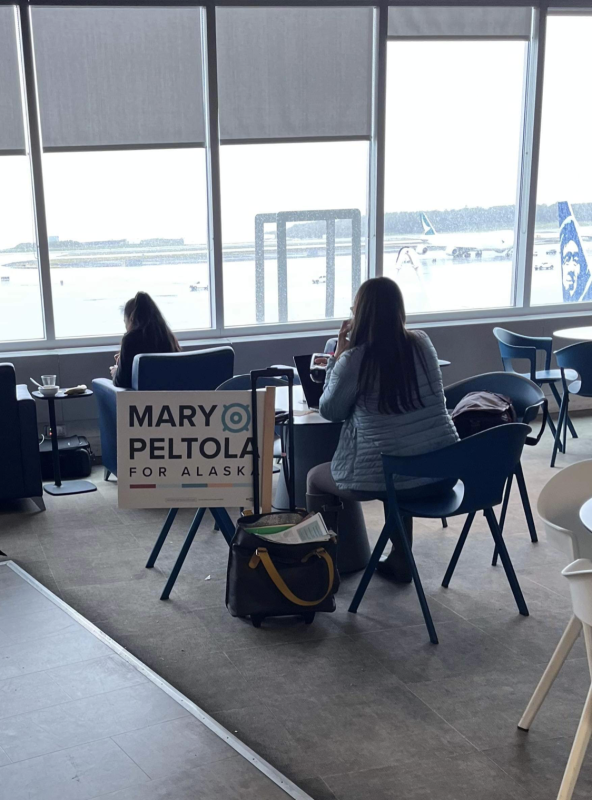 ***
Spotted in Nome:
***
Overheard: "Is it just me or is Nick Begich's side cut getting higher and higher by the day?"
***
Spotted at Bear Tooth: Now that's a throw back.

***
Spotted by a high level conservative operative in Homer:

***
The Alaska Stalker was born and raised in Alaska. She lives bear free in South Anchorage with her husband and three kids five and under. She is not Jeff Landfield.