Welcome to this edition of the Alaska Stalker, a lighthearted round up of the best and worst of Alaska's social media landscape.
***
If you enjoy the Alaska Stalker, please consider supporting working moms like me by sending in hot tips, screencaps, overheards, and spotted ins. You can reach me at akstalker@alaskalandmine.com. As always, thanks for reading.
***
The congressional special primary election has continued to captivate Alaska politicos. Radio and video ads are out, signs are going up, and we even got a sneak peak at the ballot. Kudos to candidate Rep. Adam Wool for getting this vital information out to folks ASAP.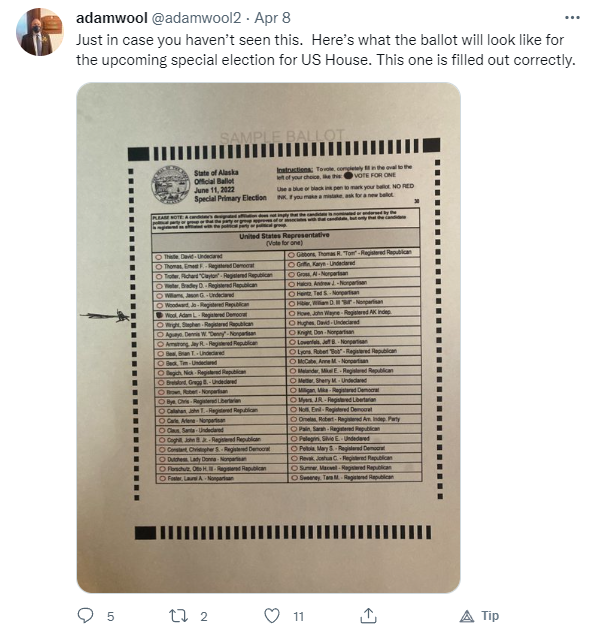 ***
Wait a minute, now I'm confused. Which way is correct?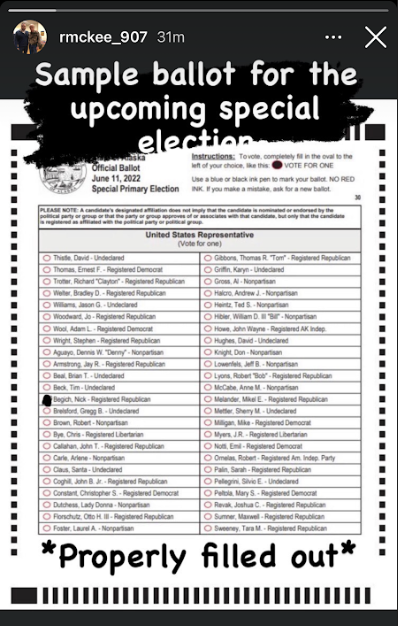 ***
No big, I'll just go ask the newbie hire at Alaskans for Better Elections what's up. Oh, wait… ❌❌❌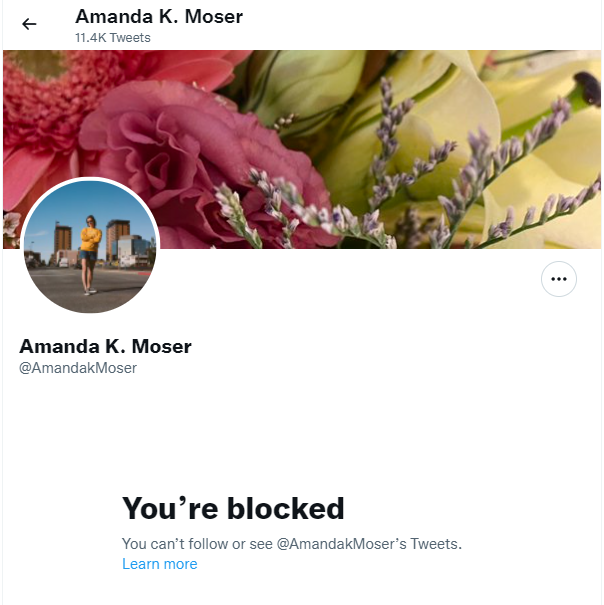 ***
Finally found some info. Looks like they're using M&M's to educate Alaskans, and I am here for it! I am also overcome with a sense of

déjà vu

. Where have I seen this before??? 🤔
The Primary Election Ballot had 8 candidates (M&M's flavors): Almond, Pretzel, Peanut, Milk Chocolate, Peanut Butter, Dark Chocolate, Caramel, and Fudge Brownie! pic.twitter.com/BvzcPTmZY0

— Alaskans for Better Elections (@Alaskans4ABE) April 15, 2022
***
Often imitated, never duplicated. 😎
***
Moving on, check out the handmade addition to these former Al Gross for Senate signs. I thought Al was an independent. Didn't he raise like $500,000 in 24 hours just a couple weeks ago? Maybe he's a fiscal conservative after all.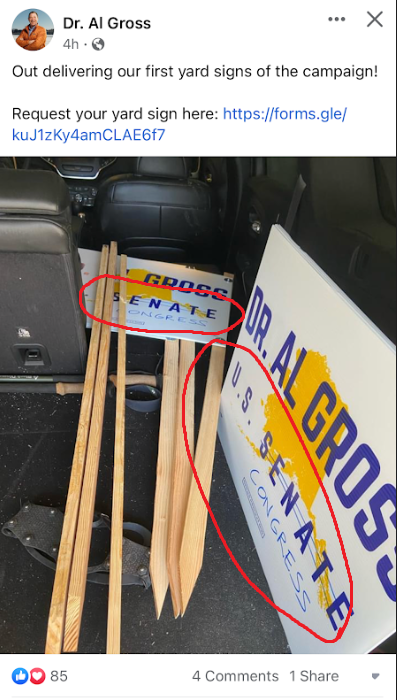 ***
Jeff Lowenfels seems intent on defining himself as an attorney and not a gardener. Weird flex, but I have an open mind.
I Want Alaskans to know that I am more than a gardener. I'm a natural resources attorney, a businessman, ran the yukon Pacific gas pipeline project, and was an assistant attorney general representing all of the natural resource agencies. I am not just a gardener!

— Lowenfels Jeff (@LowenfelsJ) April 6, 2022
***
If he's not into the gardening thing anymore then he definitely needs to do a rebrand ASAP. Gardening puns for days.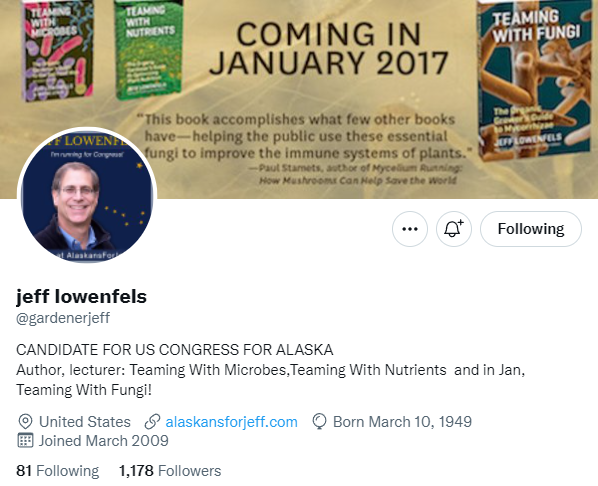 ***
At first I was skeptical of Tara Sweeny's $500 per person suggested donation. Then the
ANCSA Regional Association

endorsed her. She shoulda upped it to $1000 per person!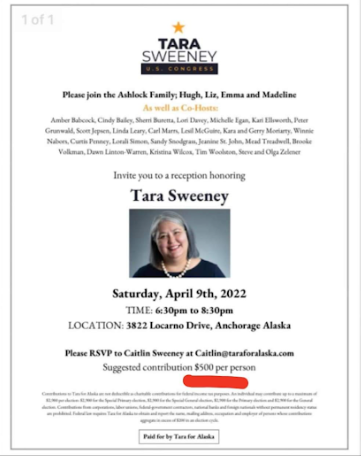 ***
In the end it's Santa and Palin that continue to have everyone in a tizzy. 😵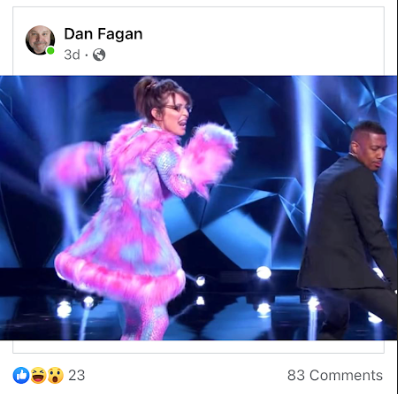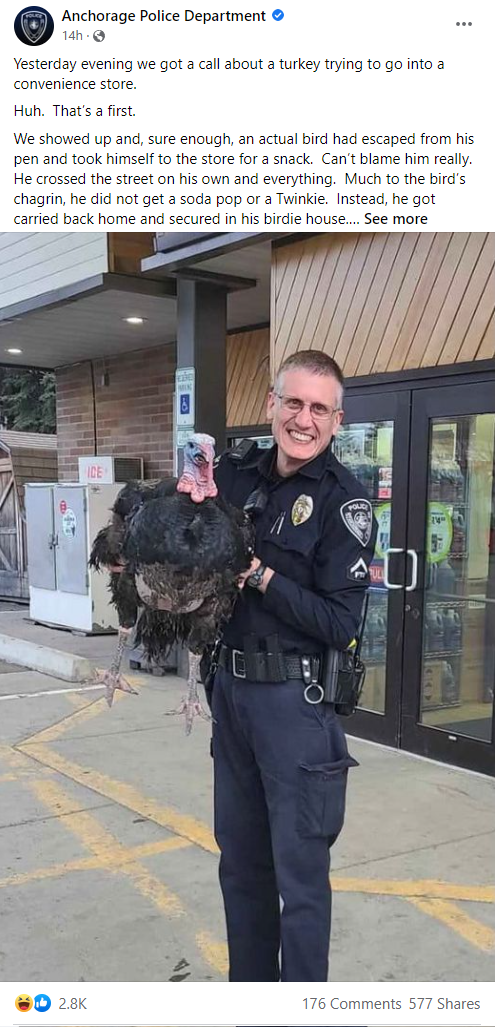 ***
While she's off to a slow start, Sarah seems to have grassroots support.
***
If Sarah likes the homegrown look and is searching for someone to design her campaign signs, I know a guy. 😬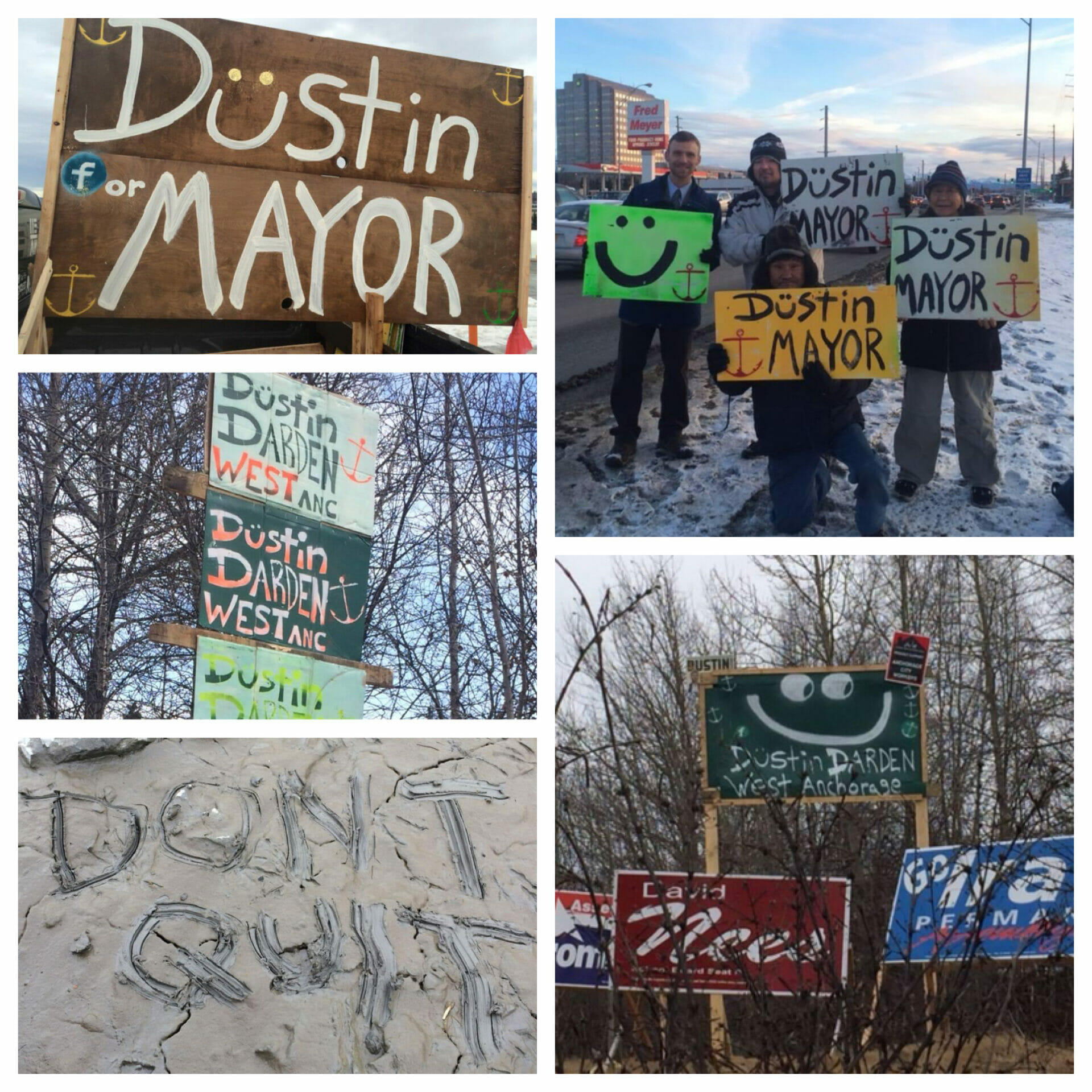 ***
I'm surprised "Santa is running for Congress" hasn't blown up more nationally. Local reporters are still on the Santa train, and the jokes keep coming.

***
Their are, of course, some skeptics.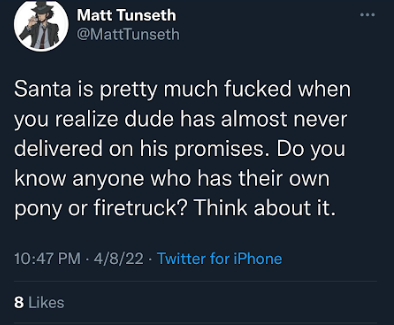 ***
I am far from a Santa naysayer. However, I do find it odd he is passionate about children reading "The Joy of Sex" 🥴

***
When it comes to hot button topics candidate Christopher Constant sides with California over Alaska. Will he do that in Congress, too? 😮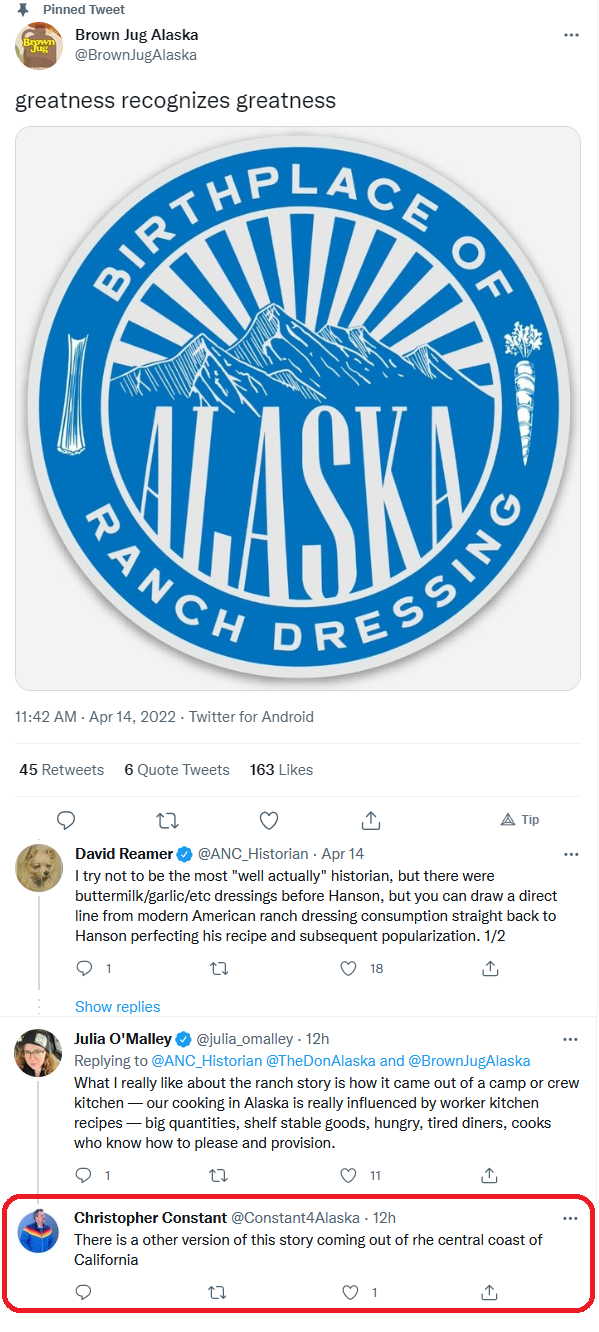 ***
From the first vote tally, newly elected Assembly member Randy Sutle was ahead of Assembly member John Weddleton. Randy exercised some restraint and didn't pop the champagne right away.

***
Apparently he waited until 9:48 a.m. on a Saturday to pop those bottles.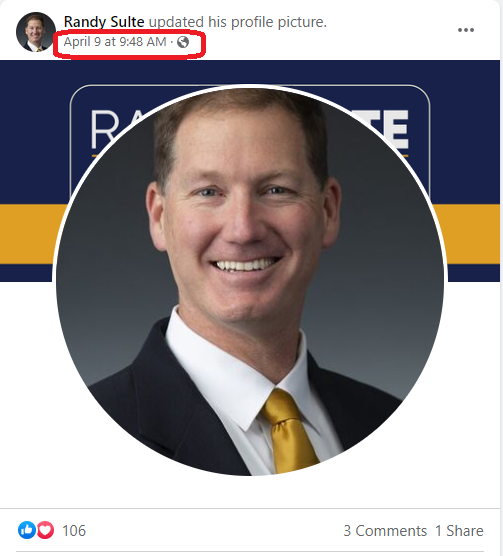 ***
In Eagle River, Assembly member Gretchen Wehmhoff had a poignant concession statement.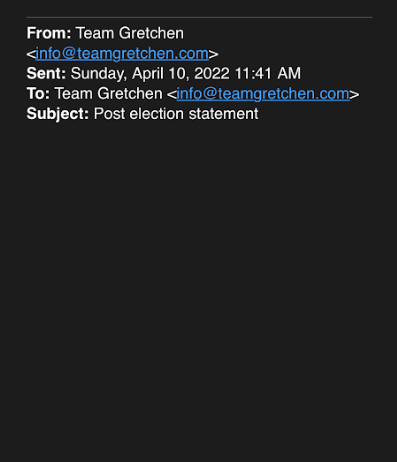 ***
If you think this is a zoo, just wait until newly elected Assembly member Kevin Cross' first Assembly meeting. Kevin, can you please re-release your Forrest Dunbar parody on YouTube ASAP?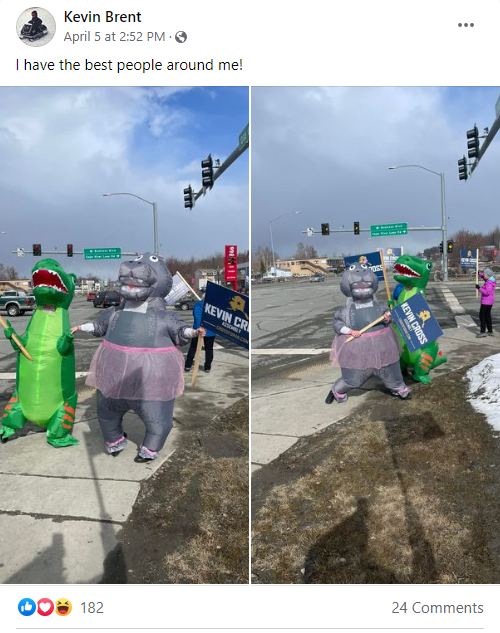 ***
I might be going out on a limb here, but I can think of one thing in particular that a long time girlfriend miiiight want other than a robot vacuum.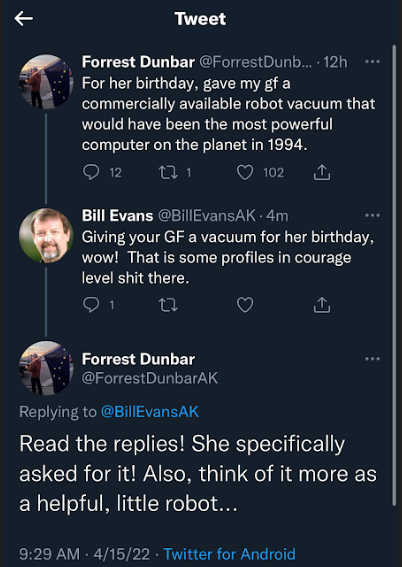 ***
Let's check in with the Anchorage Assembly members not up for re-election, shall we? Assembly member Austin Quinn-Davidson had the best idea and literally left the country for the election.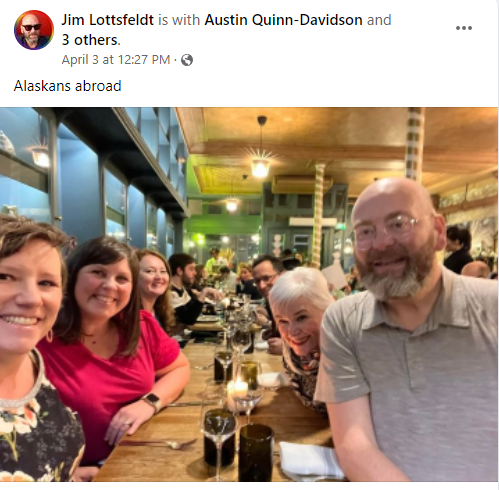 ***
While Assembly member Felix Rivera left the Infrastructure Symposium due to, and I'm not making this up, a lack of chairs. Can he not stand?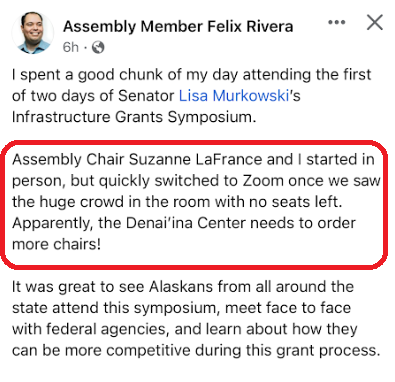 ***
Like it or not, the East side is going to see some changes in representation next year. Stalker fav George Martinez announced he's running for Pete Petersen's seat.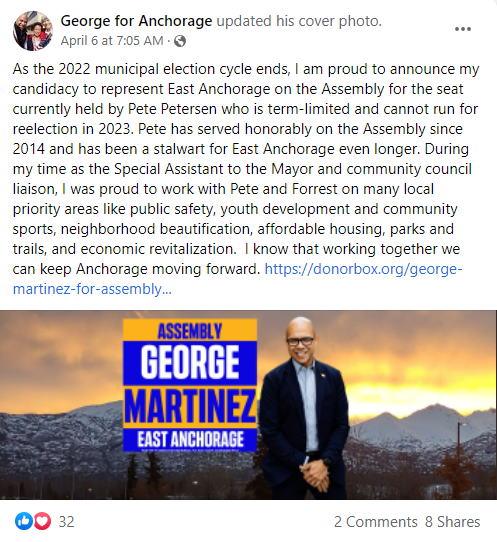 ***
OMG.

***
Purely speculation, but could a George vs. Stephanie showdown be in our future?
***
Assembly member Jamie Allard was not a winner on election night, nor at her local VFW.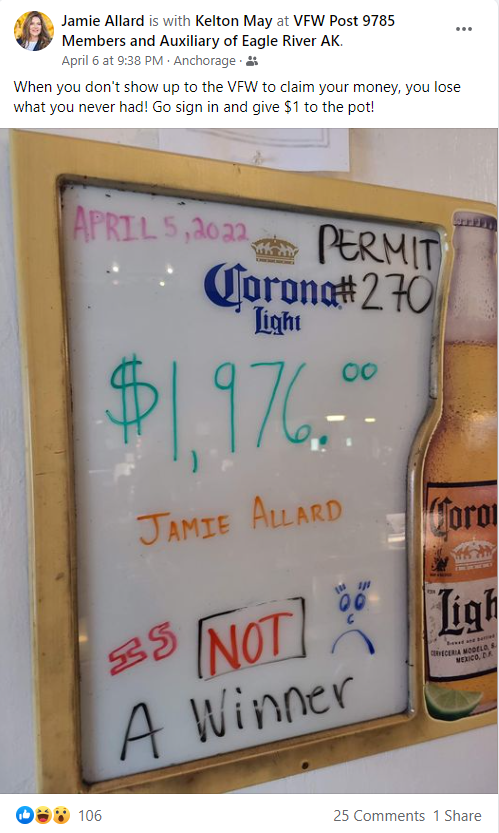 ***
Jamie, I feel your pain! While it was only $243.50, I'll never forget my loss in 2013. You always have to sign in with that dollar….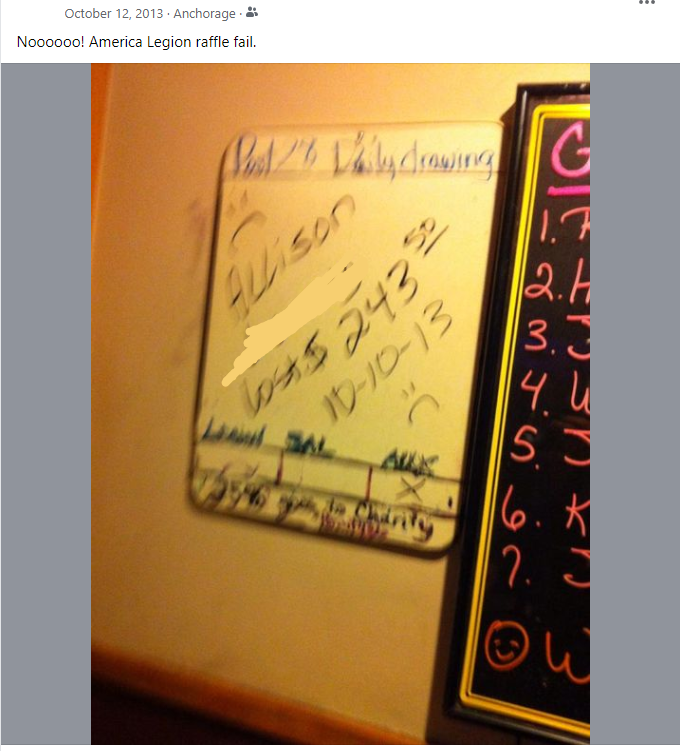 ***
Team Walker/Drygas is facing some truly chilling online harassment. While "I'd rather swallow a jean jacket" is not as vulgar as "Dunleavy skis in jeans," I think it could be a close second. 👖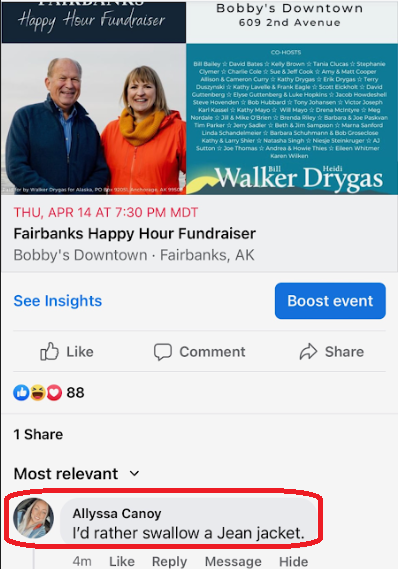 ***
Poor Heidi isn't having the best week. #hacked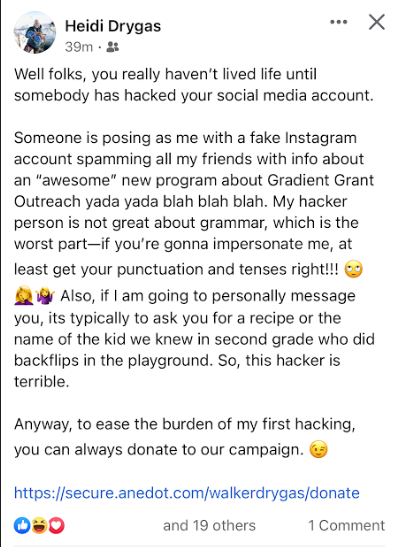 ***
At least the hackers didn't go full Lynn "Isis" Gattis. What in tarnation?!!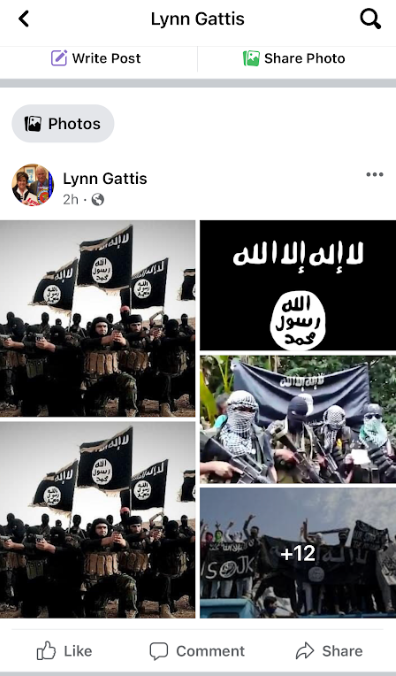 ***
While folks all over Alaska have been posting their stunning aurora pictures, it seems Rep. Harriet Drummond slept through it all and wants a wake up call next time.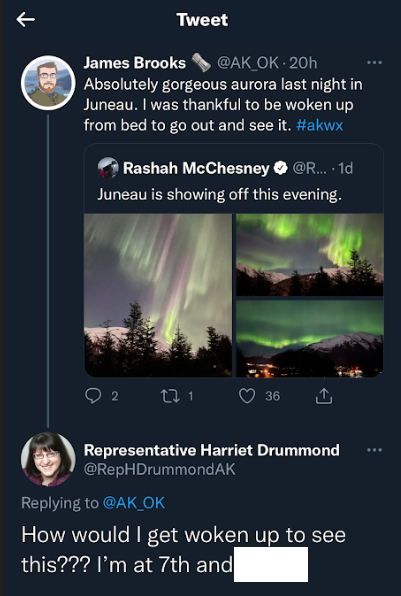 ***
Spotted on Government Hill: Cliff Groh signs as far as the eye can see.
***
Overheard at the RDC Breakfast during introductions: "Hi, I'm Bill Walker and I'm not running for Don Young's seat!"
***
Overheard in Anchorage: "The new superintendent for ASD is so young he make JKT look old."
***
Spotted on Facebook. OMG, Pat!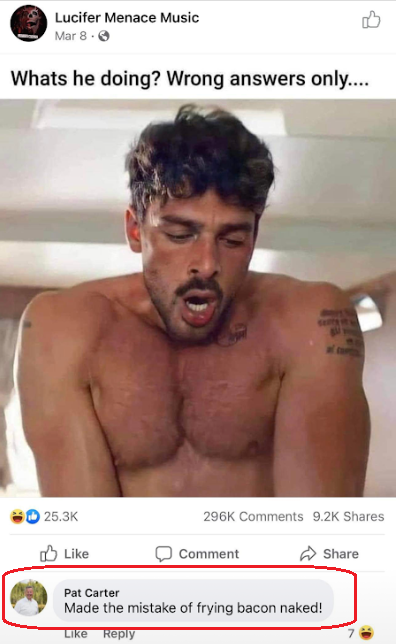 ***
The Alaska Stalker was born and raised in Alaska. She lives bear free in South Anchorage with her husband and three kids five and under. She is not Jeff Landfield.