I am heading to Hawaii with a buddy this week, so the column is a bit shorter than normal. It's the perfect time to thaw out after this recent cold snap. Speedo pics to follow!
The Legislature
Senator Dennis Egan (D – Juneau) announced this week that he will not seek re-election. That makes one more politician who won't be in the legislature next year. I'm sure he, like the others, is happy to get out of the unholy mess that is the current legislature. I wish him all the best. Perhaps Representative Justin Parish (D – Juneau) will run for his seat? I really hope so.
Legislators routinely introduce guests who are visiting the house or senate gallery; customarily your state representative or senator does the honors. On Monday (1/5/2017), Representative Chris Birch (R – Anchorage) introduced three guests. Two were his constituents, one, Kris Warren, was not. Warren lives in Representative Chris Tuck's (D – Anchorage) district (mine too). Warren lost to Tuck in 2010 and is apparently still getting over it. With that childish behavior, he probably would have fit in great if he'd won.
After Birch introduced his guests, it was time for Tuck to introduce a few guests of his own. He introduced his lady friend, Bernadette Wilson and their very cute kid, Penelope. Wilson used to host a TV show, Bernadette Live, and a radio show on KFQD with Ethan Berkowitz. She is now working in the garbage business. Tuck said, "Now instead of talking trash, she is taking out the trash." What a legend.
Looks like Representative Tammie Wilson (R – North Pole) blinked first. Wilson initially refused to take the new mandatory sexual harassment training that House Rules Chair Gabrielle LeDoux (R – Anchorage) is requiring of all house members and staff. Wilson said she would not take it until the House Majority allows a 3rd party in to investigate sexual harassment claims. LeDoux responded that those who did not take it would lose their staff. No word on the 3rd party, but Wilson did take the training. LeDoux definitely earns honey badger status.
House Bill 287, an effort to fund education separately from the yearly budget, to avoid pink slips going out every year when a budget is not passed on time, is making its way through the house. It is supported by the Alaska House Majority, but most of the Republicans in the minority do not seem to be on board.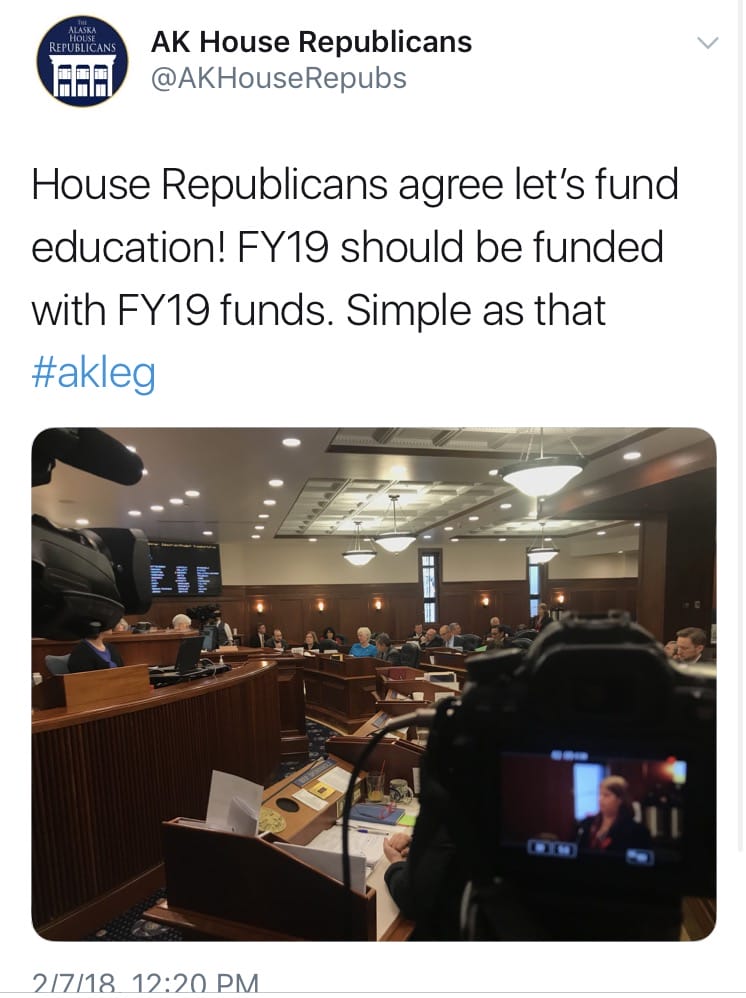 Maybe there should be a separate education bill that includes teaching the Republicans in the house proper grammar rules.
Other Happenings
Jack Black was in Anchorage last weekend hosting the Alaska Sealife Center gala. It looked like a great time. He seemed to take a selfie with everyone in attendance. Senator Peter Micciche (R – Soldotna) was supposed to be the auctioneer but had to cancel, for the second year in a row. Maybe third times the charm, Peter?
Check out this pic of candidate for lieutenant governor, Lynn Gattis. It was taken around 1982. That outfit tho! Lynn, you need to recreate that pic for an awesome before and after.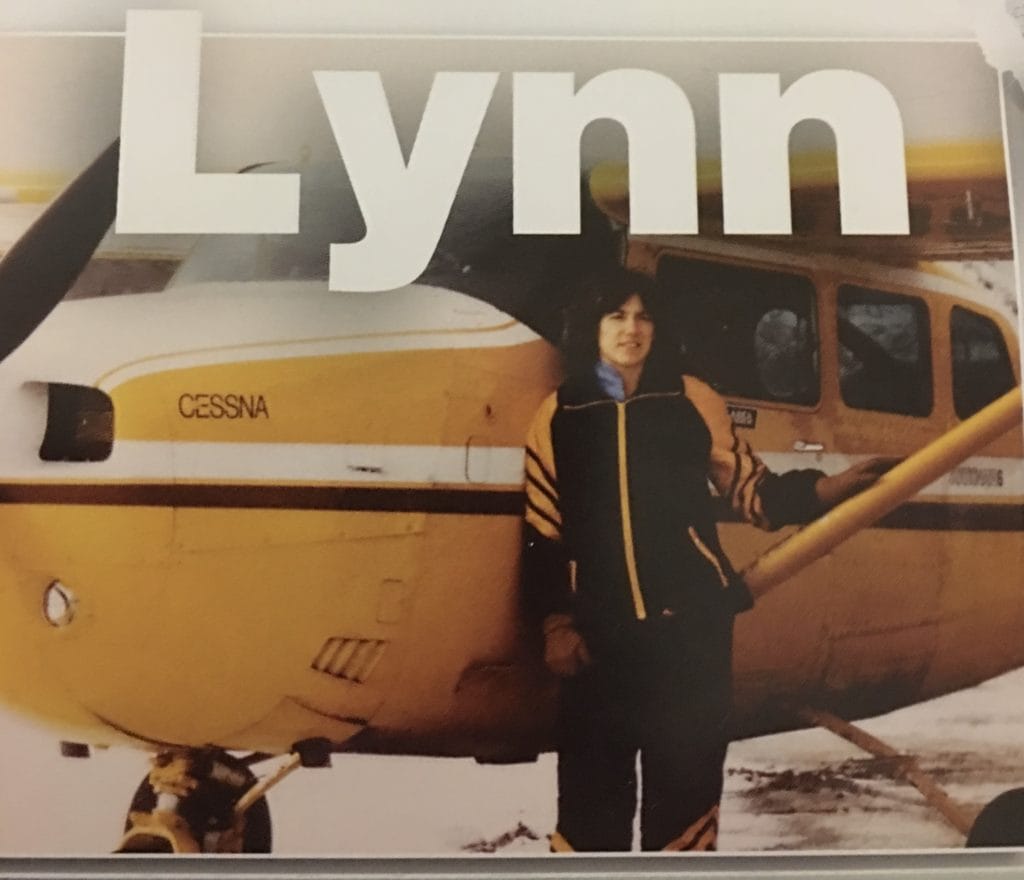 I hosted the Tom Anderson show on Monday (1/5/2017) with my buddy, Palmer City Councilwoman Sabrena Combs. It was great, except for having to wake up at 4 am and drive to the Valley. Thanks for co-hosting with me Sabrena. We make a pretty good team. And thanks to Tom for inviting us to host.
Governor Bill Walker's Press Secretary, Austin Baird, called in to chat about his new role and events going on in Juneau. He called into the Dave Stieren show a few weeks back, unscheduled, to correct some inaccurate information. He is definitely a high energy press secretary!
Watch out Bill Walker. Looks like you might have a serious contender in Goddess Zena Jones. I have no idea who this person is, but I want to meet her.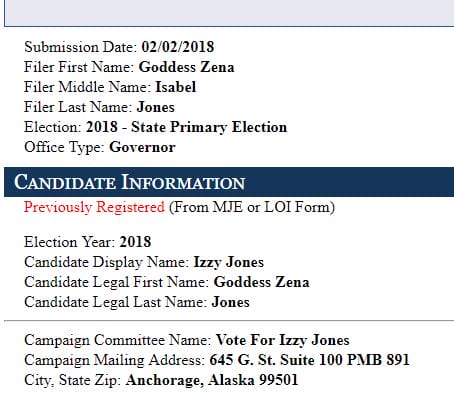 The Anchorage Economic Development Corporation (AEDC) held their annual economic outlook luncheon last week. I tried to attend but was told at the door they were sold out. I saw a few open seats… Doubt I missed much. When I attended a few years back, at the peak of the recession, AEDC President & CEO, Bill Popp, said no need to worry folks, everything is great! So I'm sure he is really excited about how things are going now.
Mayoral candidate Rebecca Logan has a new Facebook ad out. It features the awesome voice of that guy who sounds like his office is in a smoky, back room. It also features a stock image by a Moldovan photographer named Roman Lacheev. If you don't know about Moldova, it's a former Soviet Republic located in Eastern Europe and has the distinction of being Europe's poorest country. Lacheev could probably use the money more than local photographers, but how bizarre is that? I went to his Facebook page and there is other pictures taken in a field that looks the same as the one in the ad. Is the family in the ad a Moldovan family? Is Rebecca Logan colluding with the Moldovans? Is she running for mayor of the Muldoon or Moldova???
Click here to see the ad.
This Week's Loose Unit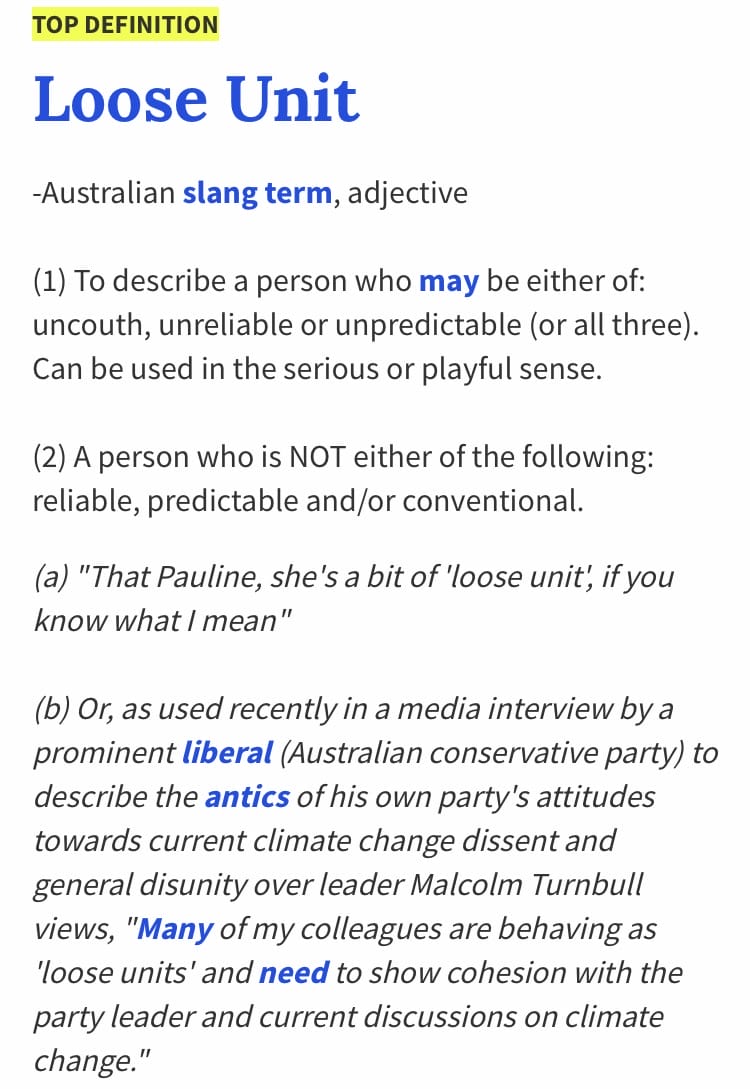 This week's Loose Unit is Representative Dan Saddler (R – Eagle River). Dan had a very interesting interaction with a member of the public who was testifying on the distillery bill. This bill is the result of the Alcohol Beverage Control (ABC) Board making the very unpopular decision (unless you own a bar) that distilleries can't serve mixed drinks. The interaction occurred at a House Community and Regional Affairs Committee hearing on 2/3/2018.
A man named Joe Geldhof, who identified himself as a lawyer and former assistant attorney general, testified in favor of the bill but went on to say how ridiculous it was that the bill was even needed. He spoke of "goofball decisions" by the attorney general's office and a "hyperactive rogue executive director" of the ABC Board. He went on to talk about how the decision by out of control bureaucrats stifles free enterprise. I thought what he said made perfect sense. Saddler, however, did not seem to think so.
After his testimony Saddler told him, "Mr. Geldhof, you made a point of saying goofball three times. You described somebody as being a rogue executive director." He then gave Geldhof "the opportunity to put those comments in a little more respectful context." Geldhodf had the most legendary response. He said he used goofball because it is "silly" and he would use much different language in a hockey locker room. Saddler doubled down, and then got into it with Representative Justin Parish (D – Juneau), the chairman of the committee. Parish then let Geldhof respond. Geldhof talked about how people used to get into fist fights in the Capitol and went on to say we live in a time where the President says all kinds of outlandish stuff. He even told Saddler he would be happy to discuss it with him in his office or a distillery, and that he does not need him to broker an apology for anybody. Saddler responded with, "Thank you, sir." Damn, what a Loose Unit.
Check out the interaction here below. Click on the link, press play, and it goes straight to Geldhof's testimony.
Poor John Lincoln, the new representative from District 40. It was one of his first committee hearings. He might be regretting what he signed up for.
Mr. Geldhof, if you are reading this I would love to buy you lunch for that very entertaining testimony you gave.
If you have a nomination for This Week's Loose Unit, or if you have any political news, stories or gossip (or any old pics of politicians or public officials) please email me at [email protected]