Legislators and legislative staff who wish to ship their vehicles to Juneau for the upcoming legislative session will face a two week wait due to the reduced ferry schedule this winter. An email obtained by the Alaska Landmine – from the Legislative Affairs Agency to legislators and staff – explains the situation.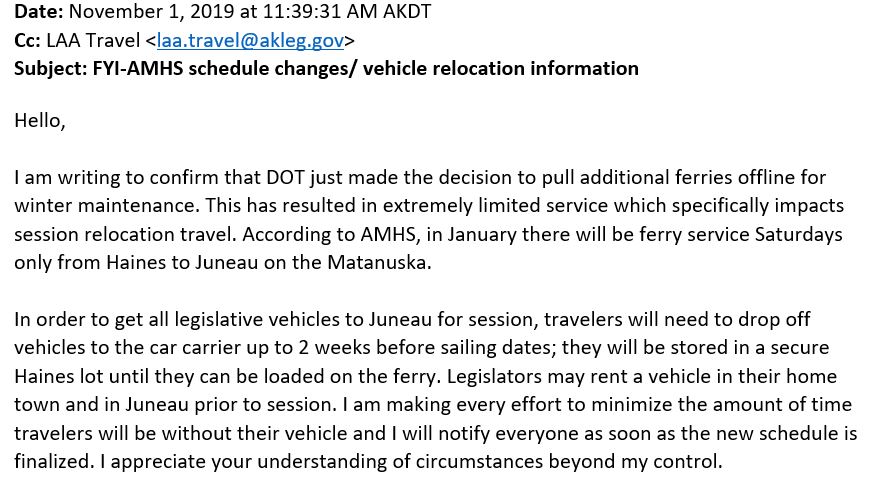 This will mostly impact legislators and staff who live in Fairbanks, the Mat-Su Valley, Anchorage, and the Kenai Peninsula who choose to drop off their vehicles at a transport facility to be shipped to Juneau. Legislators and staff who choose to drive to Haines, and then put their vehicles on the ferry, will not be affected by the increased wait. But they may still face a delay due to limited space as there will only be one ferry a week from Haines to Juneau.
In the past, the process to ship vehicles to Juneau has taken four or five days. Now it will be two weeks. The reduced ferry schedule is due to a combination of budget cuts to the Alaska Marine Highway and fewer ferries. This recent ADN article goes into more detail about the recent impacts of the cuts to the Alaska Marine Highway.