The Recall Dunleavy campaign is regrouping after an internal investigation revealed that that their top volunteer was Lieutenant Governor Kevin Meyer (R – Alaska). Meyer, who went by "Bob" in Recall circles, personally collected 11,000 of the more than 49,000 signatures submitted by the Recall campaign last September. A Recall Dunleavy official, who insisted on anonymity, told the Landmine: "We don't know what we're going to do. Bob–or I guess Kevin–was such an integral part of this campaign. He collected signatures outside of REI at fifteen below zero, baked homemade brownies for the volunteers, and led most of our team-building chants. To find out that Bob was actually a member of the Dunleavy administration… it's bizarre and devastating."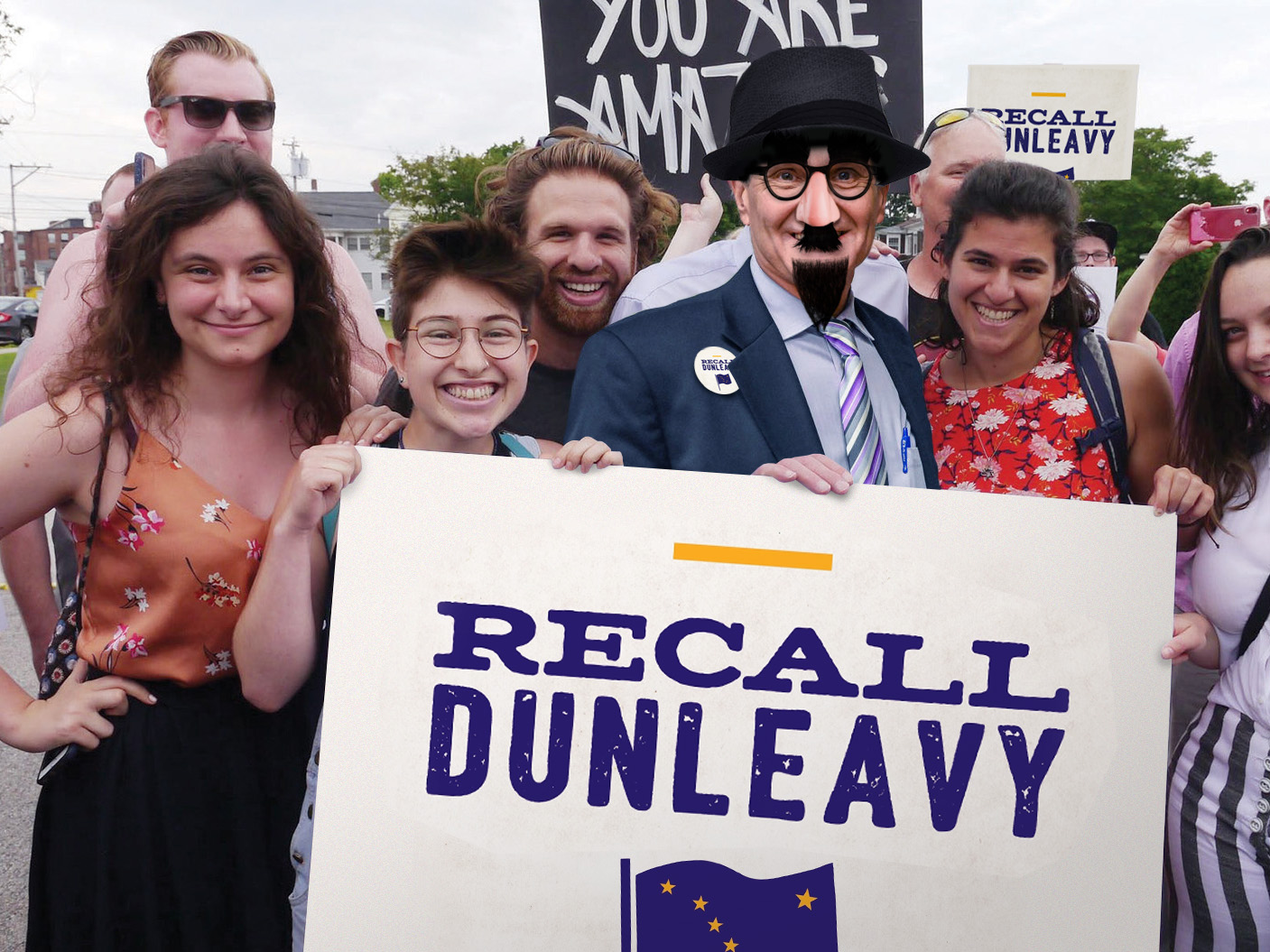 "Bob" was identified as Meyer during a recent Recall strategy meeting. According to sources inside the Recall campaign, "Bob's" phone was sitting on a table when a call from a "Big Mike" came in. A Recall Dunleavy volunteer answered the phone, only to find herself speaking with a confused and furious Governor Mike Dunleavy (R – Alaska). After an emotionally-charged confrontation, another volunteer pulled off "Bob's" fake mustache and glasses, revealing him to be Meyer. A subsequent Recall Dunleavy investigation concluded that the campaign had been duped by Meyer for more than seven months.
Meyer was recently spotted in Juneau trying to figure out how to get back into his office in the Capitol. His key card appeared to have been deactivated and his office was boarded shut. He was overheard at a Juneau grocery store telling Senate President Cathy Giessel (R – Anchorage), "Look, when this recall succeeds I'll be the governor. I just need to get back to my office to collect my cardboard signs, glitter, and brownie pans. By the way, would you mind signing this petition?" According to observers, Giessel politely declined and said she was just at the store to buy groceries and enjoy a latte with Representative Sara Rasmussen (R – Anchorage).
Though many Recall staff have reportedly struggled with feelings of betrayal, not everyone was upset. As one Recall volunteer told the Landmine, "Look, you know, I care about what he did more than who he was. If he wants to identify as Bob who am I to judge? He was an inspiration to all of us. To be honest, I don't even think he's the only person here in disguise. We're all pretty sure that our #2 volunteer, John, is actually Bill Walker wearing a bow tie and a wig. It's tough running a recall campaign. We gotta take all the help we can get."