Palmer City Council member Richard Best, who until recently worked as a legislative aide to Representative Ben Carpenter (R – Nikiski), has proposed an ordinance that would bar any person who has been recalled from office or resigned from office while a recall was pending against them from seeking office for two years.
In April , three members of the Palmer City Council – Brian Daniels, Jill Valerius, and Sabrena Combs – were recalled. Best openly supported the recall against them. This ordinance is clearly targeting them.
The ordinance is scheduled to be heard at the June 14 Palmer City Council meeting. It would not be eligible to be voted on until the June 28 meeting.
Advertisement. For information about purchasing ads, please click here.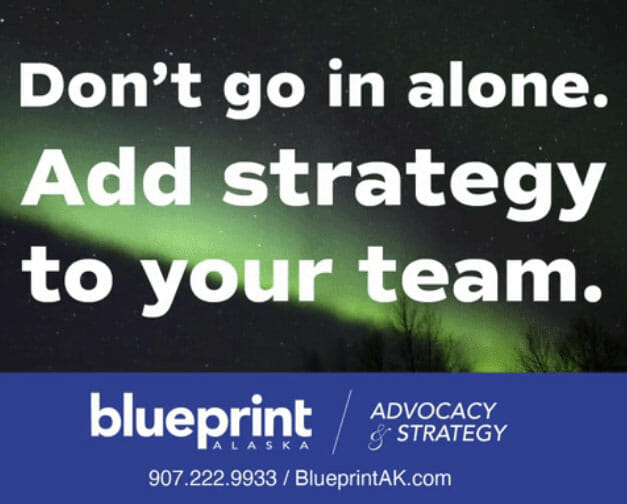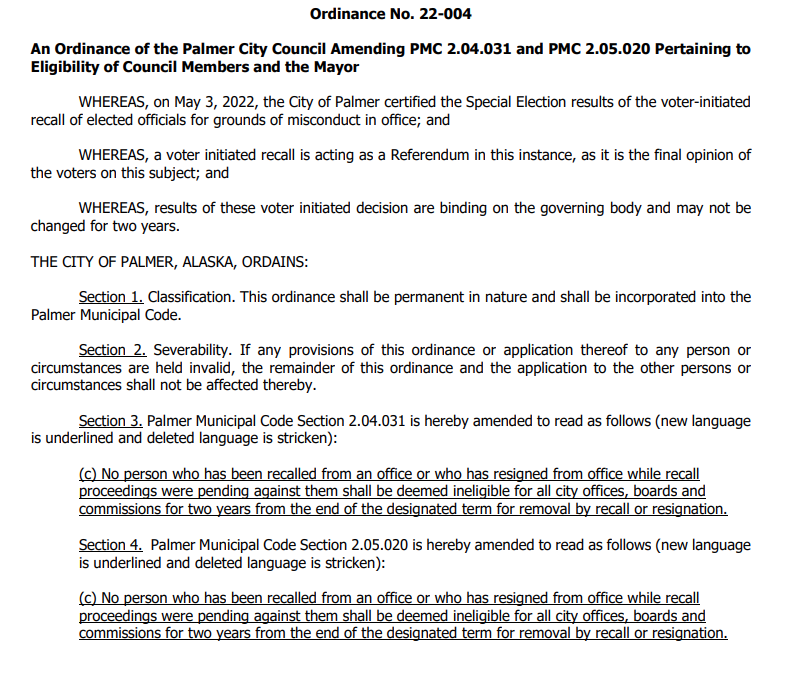 The Palmer City Charter sets out the qualifications for seeking office in Palmer. To be eligible to run for office you have to be a qualified voter and have lived there for a year before filing. Basically you have to be 18 and have lived there for a year. Section 2.2, Eligibility for elective city office, states:
(a) To be eligible to file a nominating petition for election to a city office, a person shall be a qualified voter of the city and shall have been a resident of the city or of territory annexed to the city, or shall have had a combination of residence in the city and in the annexed territory for a period of not less than one year preceding the date of the filing of such petition. 
The ordinance Best is proposing would effectively amend the charter. Amending the charter, whether proposed by the Council or by petition, requires a majority vote of qualified voters. Section 14.4, Amendment of charter by council action, states:
When an amendment is proposed by the Council, it shall be submitted at the time of any election to be held in the city not less than sixty days after its proposal by the Council, or at a special election called by the Council for the purpose of voting thereon. Such amendment of the charter shall become effective if approved by a majority of qualified voters voting on the question.
Best, who supported the recall of Daniels, Valeruis, and Combs, appears to be very concerned they will get elected again. This October, five of the seven council seats and the mayor are up for election.