The headlines today featured multiple stories about New England Patriots owner, Robert Kraft, being charged in a major prostitution sting in Florida. The operation was focused on massage parlors used for sex trafficking and prostitution.
One of the people charged in the operation is John Childs. Childs has some interesting ties to Alaska. He's a billionaire who owns a luxury fishing lodge in Bristol Bay. He donated $100,000 last year to Stand for Salmon, the ballot initiative that was defeated in a 2-1 margin in the November election. He provided the largest cash contribution to the group.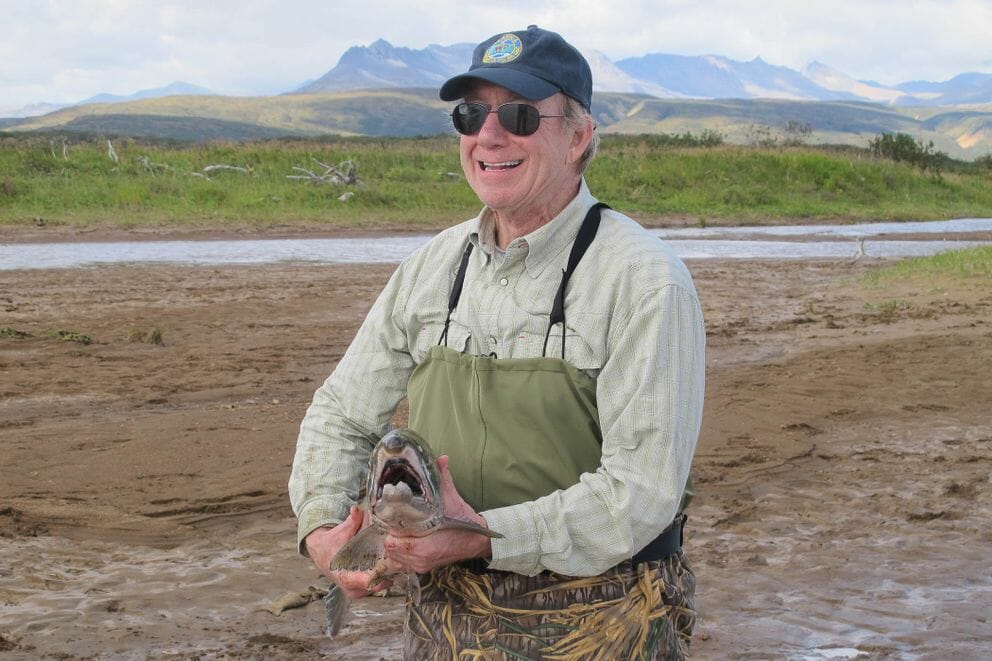 This article, "John Childs Of JW Childs Charged In Florida Prostitution Sting" goes into detail about what Childs is charged with.
Here is a link to the press conference the Vero Beach Police Departmen held earlier today. The sheriff said, "171 warrants were issued and 45 have been activated," he added, "Johns have been turning themselves in during the day." Multiple news outlets have reported that Childs has not yet been arrested.
Childs is the founder and chairman of J.W. Childs Associates. According to their website, "Founded in 1995, Boston-based J.W. Childs Associates is an established private equity firm focused on operational value creation in middle-market growth companies." The company has invested billions since 1995. Childs' net worth is estimated at $1.2 billion.
Childs also serves on the board of Wild Salmon Center. They are an international group that focuses on protecting wild salmon habitats in the North Pacific. They have an entire section on their website about their work in Alaska. They are adamantly opposed to Pebble Mine.
This October 2018 ADN article, "Why a Boston billionaire and global resource companies are fueling Alaska's salmon-initiative debate," goes into more detail about Childs and his involvement in Alaska and Stand for Salmon.
It's probably a good thing this happened now, and not before the election. If that was the case, the Stand for Salmon ballot initiative would have likely been defeated by an even larger margin. Yikes!