The City of Kaktovik has certified a special election, held on June 8th, that officially removed the local option currently in effect that prohibited the sale, importation and possession, of alcoholic beverages in their community. The special election is a landmark for the community and the North Slope Borough. This marks the first time since 1989 that the City of Kaktovik has allowed alcohol in its community, overturning 30 years of strict prohibitions. With the the certification of the election, Kaktovik becomes the only completely wet community on the North Slope.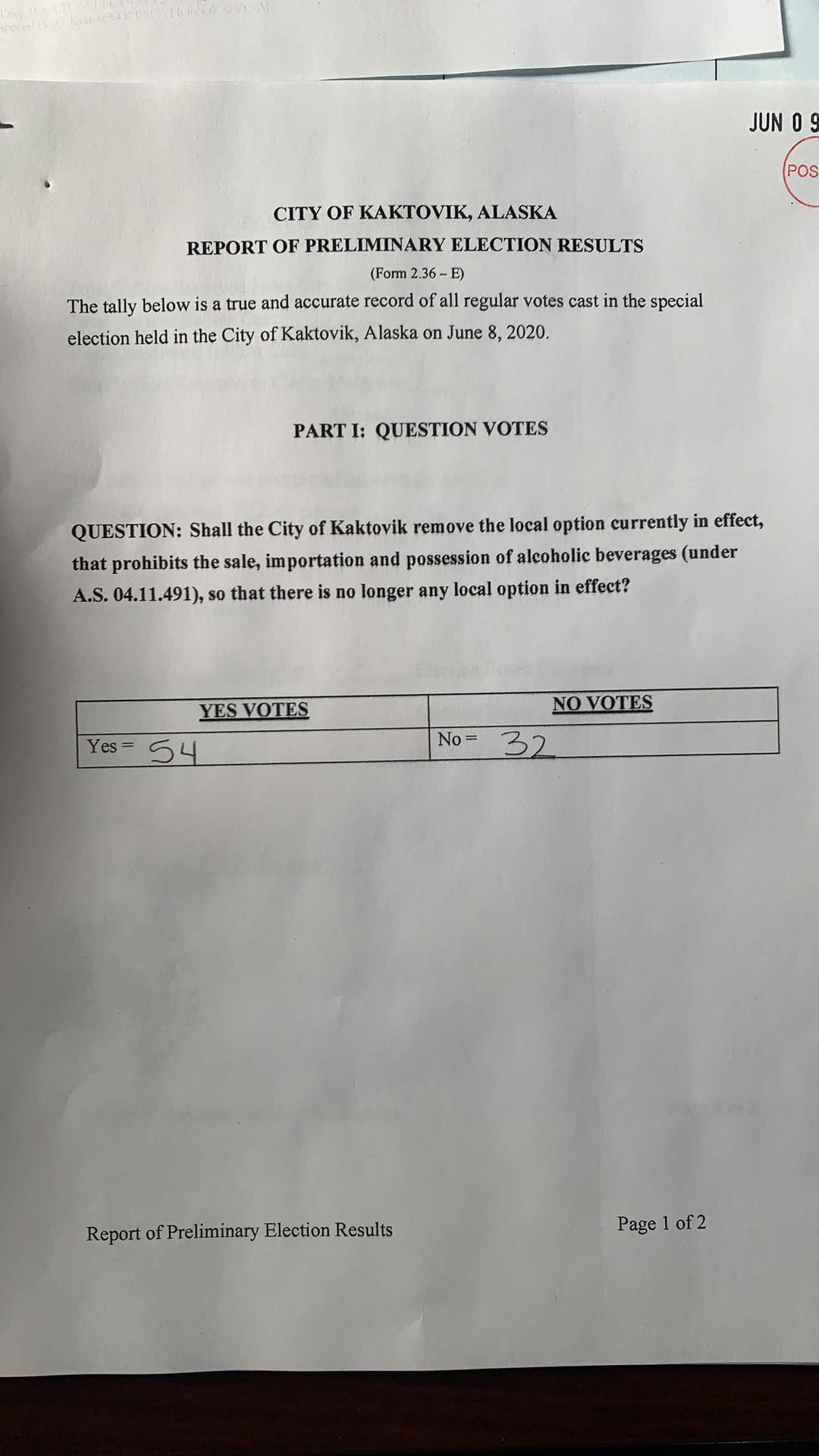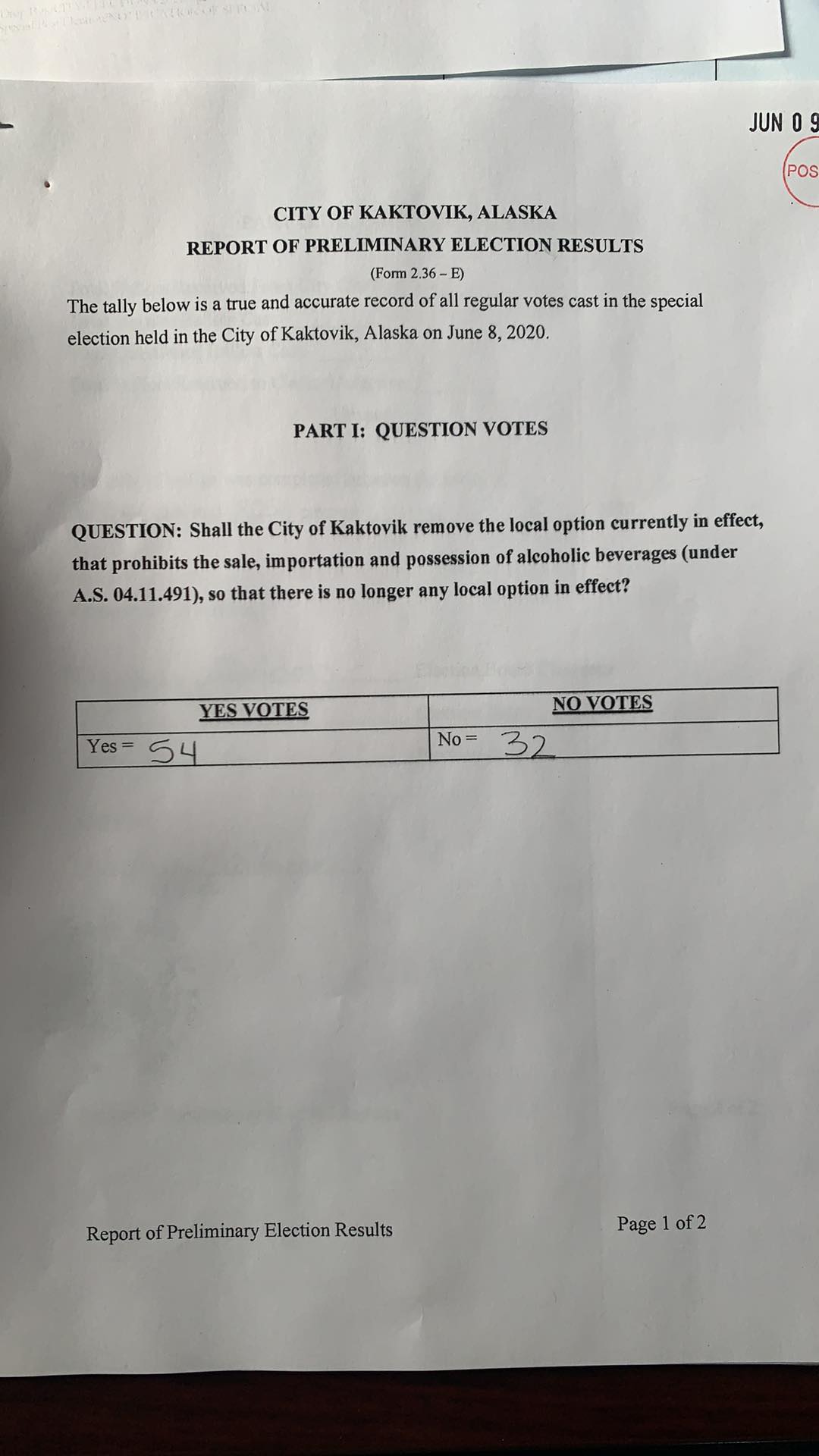 The special election was the result of a petition. Over 40% of registered voters in Kaktovik signed the petition for removing the local option. The community voted to approve the measure 54 to 32. Last week's election reversed the 1989 election results, which were 59-34 in favor of banning alcohol. With the removal of the local option, now state alcohol laws will be in effect. Kaktovik is a 250 person community on the northern edge of the Arctic National Wildlife Refuge (ANWR) Coastal Plain.
Advertisement. For information about purchasing ads, please click here.