In a stunning move, the 15 members of House Minority have fled to Canada to escape the second special session called by Governor Mike Dunleavy (R – Alaska). They were set to convene in Wasilla but many got cold feet when they realized that Speaker Bryce Edgmon (I – Dillingham) could send Alaska State Troopers after them and haul them to Juneau. Reached by phone as he was speeding out of Tok, House Minority Leader Lance Pruitt commented, "It's really tough. We support the Governor but we decided that being dragged kicking and screaming back to Juneau would be a bad look for us."
Sources report that all but one of the 15 members got into Canada. Representative David Eastman (R – Wasilla) is currently being held by the Canada Border Services Agency for what was described as a "treasure trove" of guns in his vehicle. Eastman refused to answer questions until his lawyer, Joe Miller, could arrive.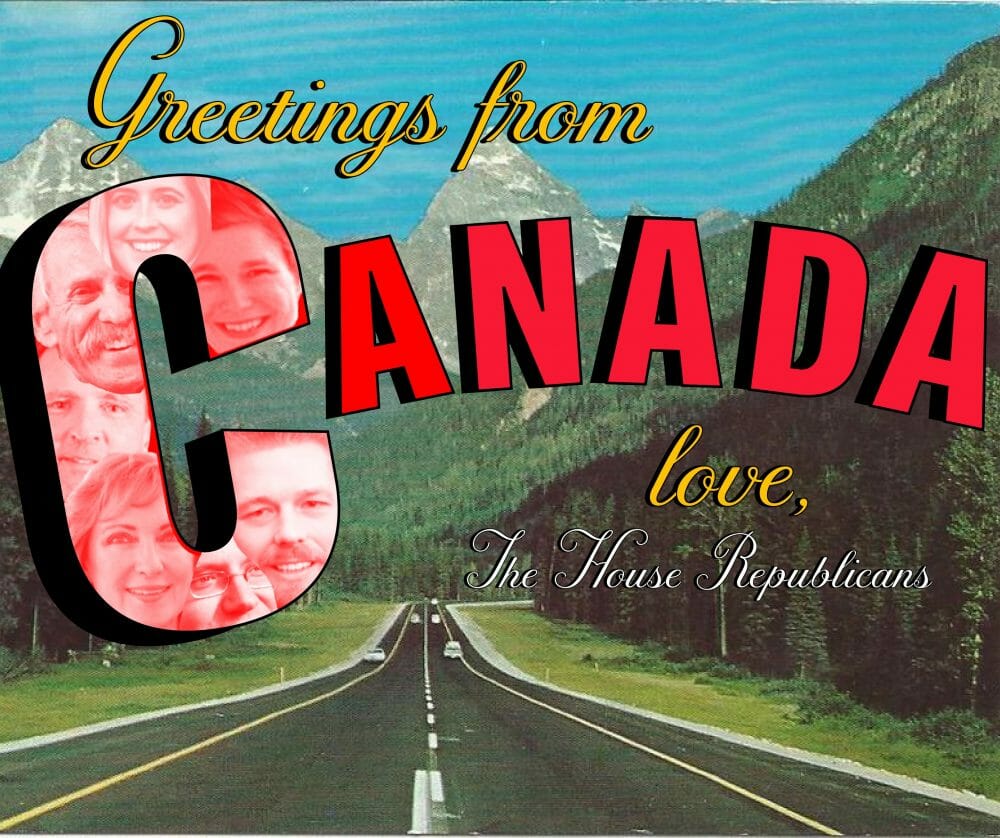 Representative Sara Rasmussen (R – Anchorage) was nervous but also excited for the adventure. "At first I was against going to Canada but Lance told me they make fantastic lattes. Plus I have never been out of the country so that's super exciting." Rasmussen was overheard asking a Canadian border guard if she needed any special shots or vaccinations to enter Canada. Representative Sara Vance (R – Homer) advised Rasmussen against getting any kind of vaccinations period.
The 14 House Republicans are currently posted up in Whitehorse, Yukon contemplating their next move. Tensions are brewing about being in Canada. Representative Ben Carpenter (R – Nikiski) could not believe they had to flee to a "socialist country" to escape what he described as a "tyrannical and power hungry Speaker Edgmon." Carpenter said, "I don't know what's worse. Being in this socialist dump or having Edgmon tell me to be quiet. This job sucks."
As the group argued about what to do next, Representatives Kelly Merrick (R – Eagle River) and Laddie Shaw (R – Anchorage) snuck away to take whiskey shots and play pickup hockey with a group of off-duty Canadian mounties. Shaw refused to rejoin his colleagues, saying, "This whole budget thing is a shit show. These Canadians are really cool and way more our speed."
Things eventually calmed down as they all agreed that socialism is the true enemy. Representative George Rauscher (R – Sutton) was heard telling his colleagues, "Can you believe this place? Why, earlier today I slipped on a curling rink and had to go to the hospital. They splinted me up, gave me some medicine, and sent me on my way. And it was all free! It's terrifying that people want this in America, eh?"