On February 10, Bethel resident Rebecca Trimble received a letter from the United States Citizenship and Immigration Services (USCIS) informing her she had 33 days to leave the country. In December 2016, three years earlier, Rebecca had filed an I-485 "Application to Register Permanent Residence or Adjust Status" with USCIS. USCIS denied Rebecca's application because she had voted in the November 2008 federal election, just after graduating high school.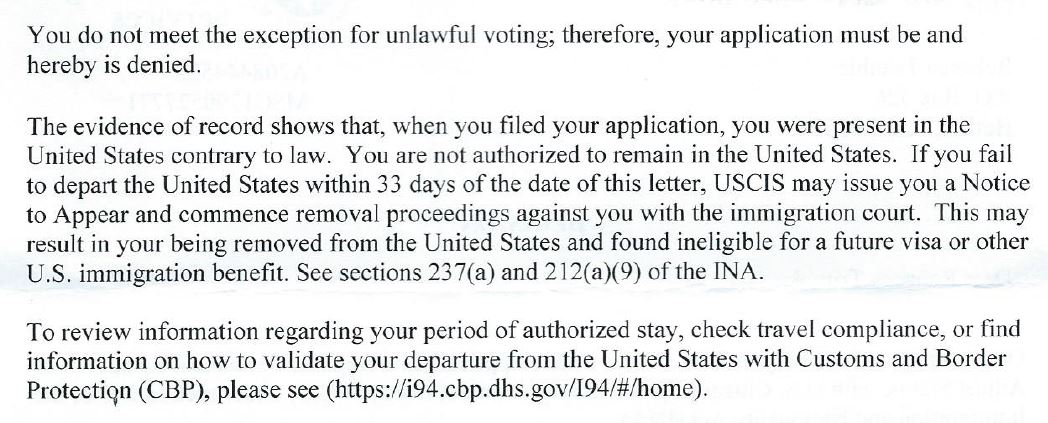 Rebecca was adopted from Mexico as a baby by an American couple. Her birth mother was twelve years old and could not care for a baby. American missionaries contacted an Oregon couple they knew who were looking to adopt because they could not have children. They came to Mexico and adopted Rebecca.
Rebecca was brought to the United States in 1989 by her adoptive parents when she was only days old. She was raised in Oregon and Vancouver, Washington. She moved to Washington in 8th grade with her mom after her adoptive parents divorced. While attending high school, Rebecca met her future husband John Trimble. John was a junior and Rebecca was a senior. He ran track and she was a track and field manager. They dated for four years and got engaged when he was in college. They were on their way to living the American dream.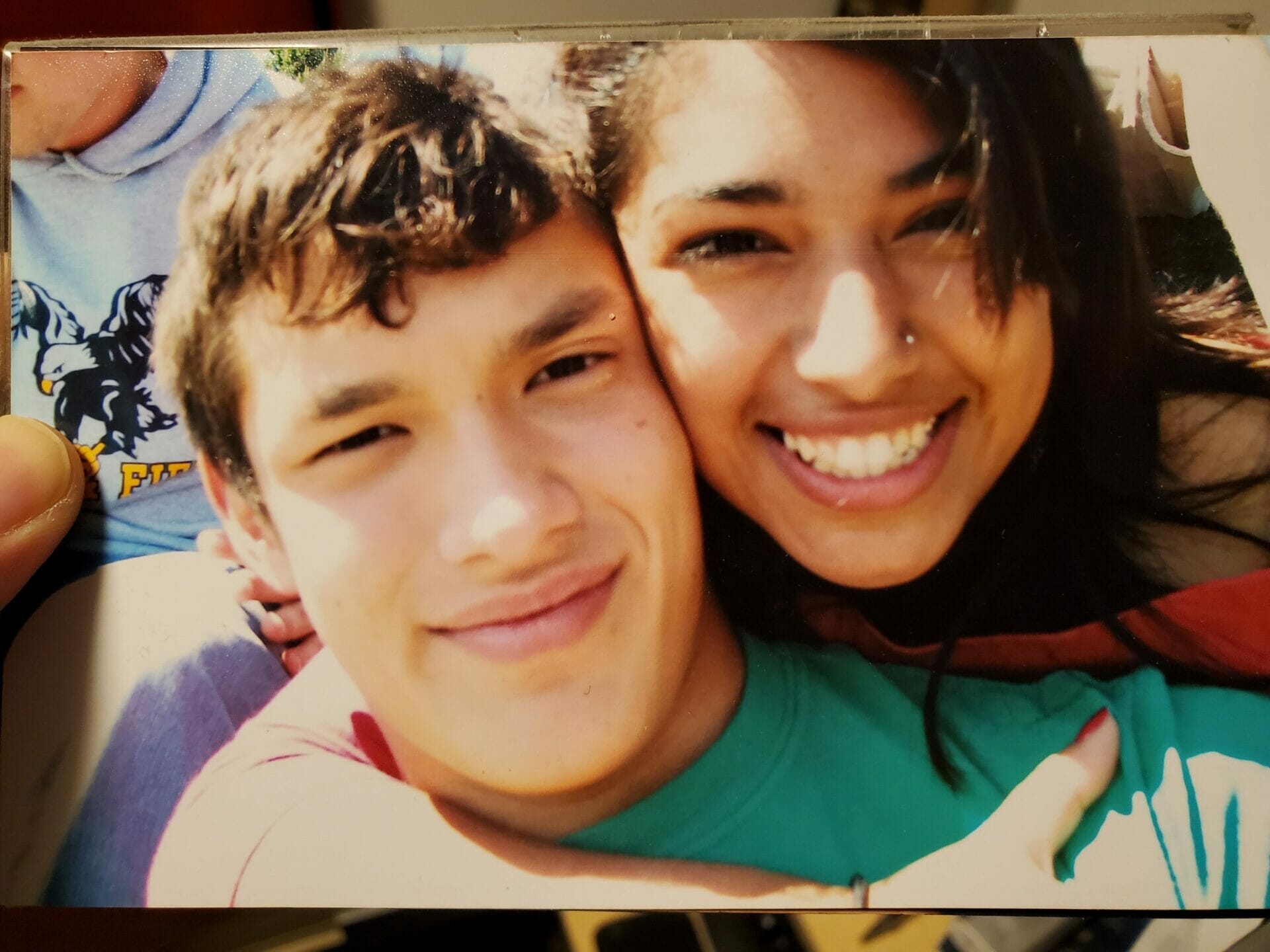 Rebecca voted in the November 2008 presidential election, the year she graduated high school. According to Rebecca, her high school teacher had encouraged everyone to vote in the presidential election. At the time, she had no reason to believe she was not a US citizen. The United States was the only home she had ever known.
Ironically, Rebecca was the recipient of a "Citizenship Award" in high school. It was given to one graduating male and one graduating female in each class who demonstrated excellent character as a student.
In 2012 Rebecca learned that what she always knew about her life might not be true. Rebecca had applied for an enhanced Washington driver's license, also known as a REAL ID. This allows holders to enter Canada and Mexico. Rebecca was informed that she did not have the proper documentation for the license.
John tried to determine his fiancée's immigration status on his own but soon realized that the issue was very complicated. The couple could not afford an immigration lawyer at the time. According to John, "We were already engaged. I simply decided that I didn't care if she was a U.S. citizen or not – it didn't change the way I felt about her and I remained committed to marrying her." They got married in August 2012.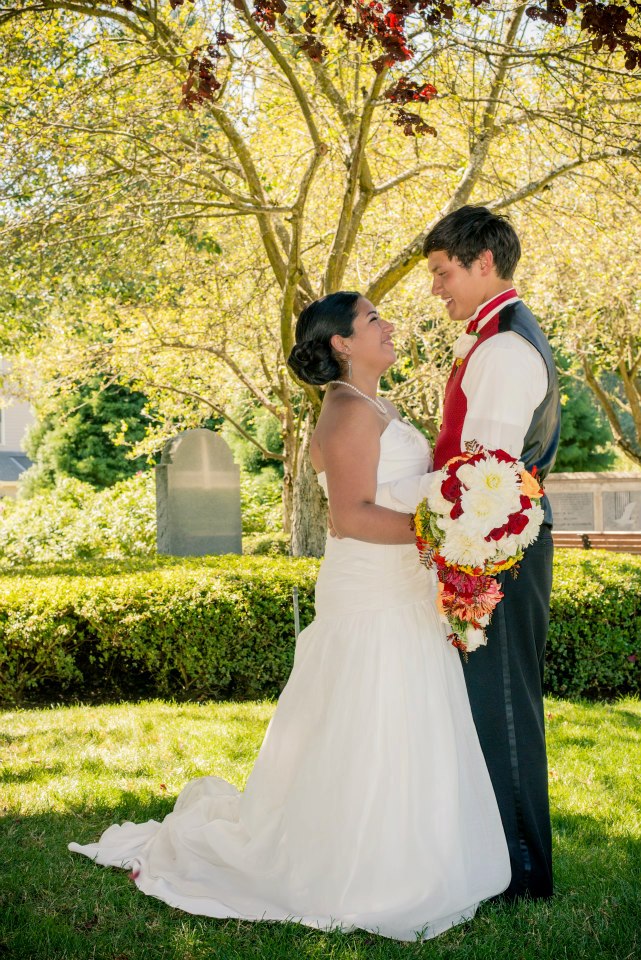 John got into dental school at the Oregon Health & Science University in 2013. Halfway through his first year of dental school he signed up for a direct commission into the U.S. Army Reserve through a program called Medical and Dental School Stipend Program (MDSSP). John also received a National Health Service Corps (NHSC) scholarship while in dental school. One of the stipulations of that scholarship was that he work in an underserved area after dental school. John and Rebecca moved to Bethel in July 2017 with their two children.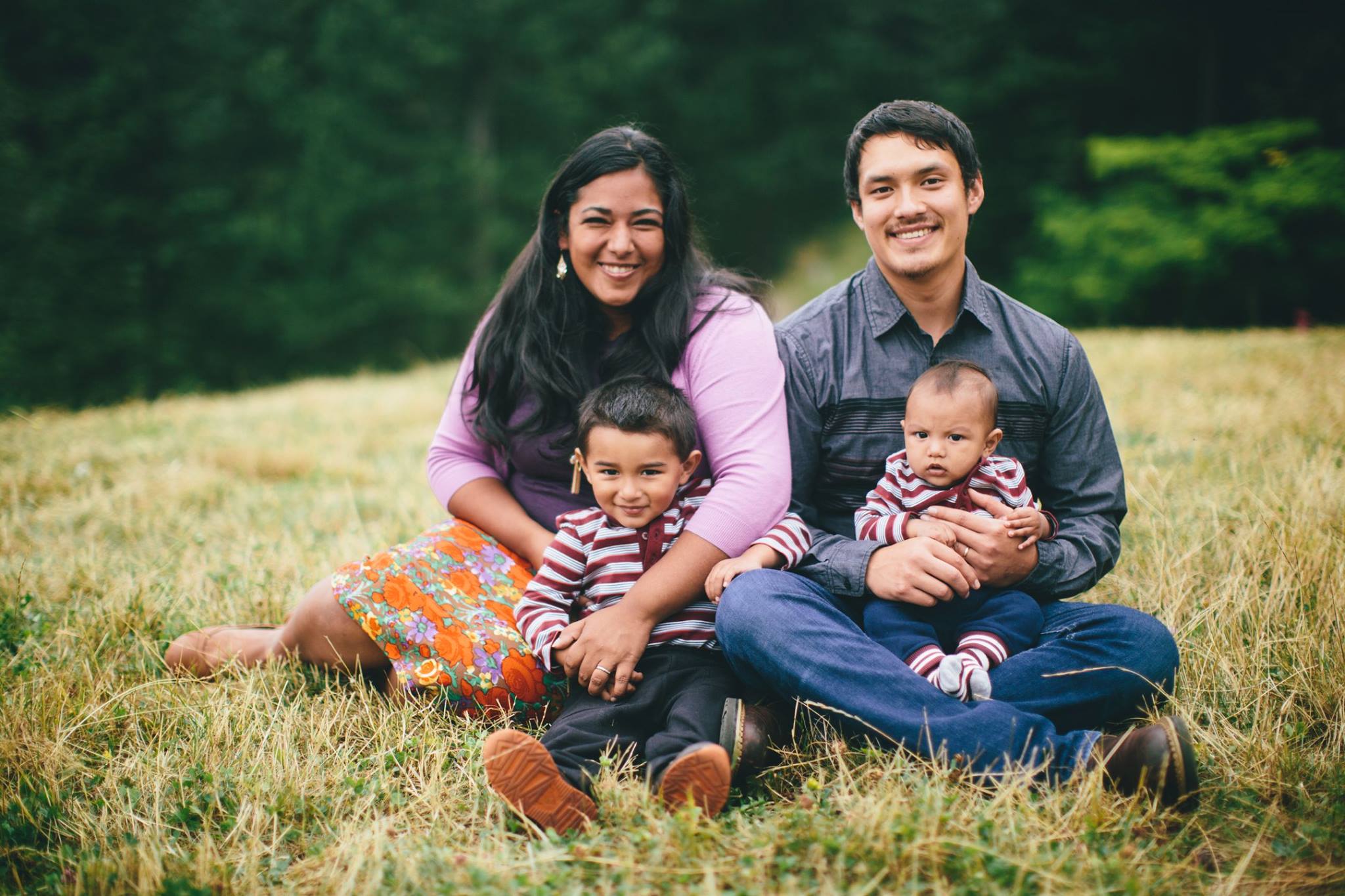 While living in Vancouver in 2015, John and Rebecca sought to resolve Rebecca's immigration status with assistance from Lutheran Community Services Northwest. John and Rebecca were aware that her case was unique but were hopeful that professionals could help them.
Lutheran Community Service collected extensive documentation from John and Rebecca. Rebecca and John initially applied for a status called military "parole in place" but were denied because according to USCIS, Rebecca was waved through the border as a baby and therefore admitted legally. According to immigration attorney Margaret Stock, the family's current immigration lawyer, this is a common excuse that USCIS uses to deny parole to military family members. Stock said, "USCIS denies a green card because the person can't prove a lawful entry, and then they deny parole because they say the person was lawfully admitted as a wave through. It's a classic Catch-22."
Rebecca then applied for a work authorization, even though she had already been working at a restaurant for six years, and an I-131 Travel Document. The work authorization was granted but only lasted for a year. The I-131 Travel Document was denied. According to Stock, "They denied the travel document because she had no proof of lawful entry." At this point, Rebecca filed the I-485 "Application to Register Permanent Residence or Adjust Status" with the help of Lutheran Community Services. The application was filed in December 2016.
During this process, USCIS informed the couple that Rebecca's voting in 2008 was "a big deal." Rebecca tried to explain that she had always believed herself to be a US citizen, and hoped that USCIS would understand that she had had no way to know that her vote was illegal. An explanation letter she wrote to USCIS in 2017 can be seen here.
USCIS also informed John and Rebecca there was an issue with her birth certificate. Rebecca was born in Tecate, Mexico in late August 1989. Her birth was not recorded in the Mexican birth registry. Her adoptive parents drove to Mexico to pick her up. They drove back into the U.S. with a newborn Rebecca. According to her adoptive parents, the border officer looked over the vehicle and allowed them to pass through. Rebecca's adoptive parents did not do a formal adoption. They were mailed a Mexican birth certificate a few weeks later, which USCIS later determined to be fake.
On July 10, 2018 John emailed Senator Lisa Murkowski's office seeking assistance. Six months went by and it became clear Murkowski's office could not help them. On March 4, 2019 John sent an email to President Trump pleading for his help. The email was returned as undeliverable.
John contacted and hired Anchorage immigration attorney Margaret Stock in July 2019. He and Rebecca could finally afford to hire an immigration attorney. By that point they had waited over two and a half years on the I-485. They thought Stock would be able to help them get Rebecca's immigration situation resolved.
USCIS denied Rebecca's application and told her she had 33 days to leave the country. According to Stock, "Rebecca has no proof that she is a Mexican citizen. It's unclear where USCIS expects her to go." John sent an email to Stock on February 15. He stated:
I want to make this a nationwide topic of conversation and I will not allow them to deport my wife. I don't even know how they can threaten to send someone to a country that we can't definitively prove that she is from. If they send her – they send me and our kids too. I refuse to break up my family unit. If I go, the U.S. Army loses a dental officer. Bethel Family Dental Clinic loses their only dentist. Our families lose contact with their son and daughter. We go to a foreign country that neither of us know anything about.
Stock pointed out that once REAL ID goes into effect in October, Rebecca will only be able to leave Bethel with her military ID. "If not for her military spouse ID, she would be trapped in Bethel. She has no valid birth certificate proving that she was born in Mexico, so she can't get a passport from Mexico. Our only solution seems to be a lawsuit against USCIS."