Governor Mike Dunleavy's (R – Alaska) November correspondence, obtained by the Alaska Political Report, includes a letter to the American Medical Association (AMA) nominating Alaska's Chief Medical Officer Dr. Anne Zink for an Outstanding Government Services award. According to the AMA website, nominations were due by November 5, 2021. The awards will be announced on February 15 at the Grand Hyatt Washington in Washington D.C.
The AMA awards include seven categories, one of which is a career public servant at the state of local level.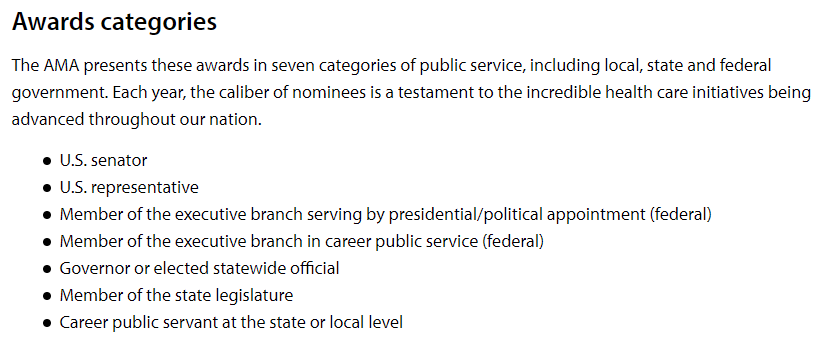 In the letter, Dunleavy wrote how Zink has worked "tirelessly to help the people of Alaska handle the COVID-19 pandemic." Zink. who became Alaska's chief medical officer in July 2019, became the face of the Dunleavy administration's response to COVID-19 when it began in March 2020.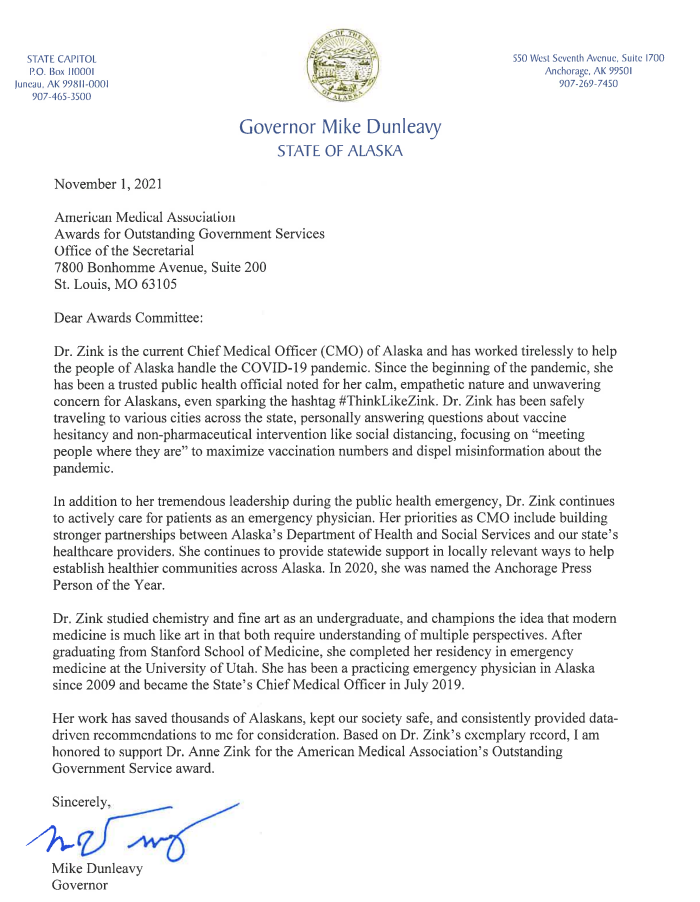 Dunleavy has been criticized by some of his conservative supporters for how they feel Zink has handled COVID-19, but he has stood by her in the face of that criticism.