With just six days until the June 1 candidate filing deadline, a flurry of new candidates are filing to run for various legislative seats.
Today, Anchorage Assembly member Forrest Dunbar filed to run for the open East Anchorage Senate seat that includes part of Mountain View, Russian Jack, and U-Med. It's a strongly Democratic seat. Anchorage Senate districts changed when a recent court decision ordered a different map adopted than the one the board adopted in April.
Dunbar is the first person to file for the newly created open seat. There was speculation that Representative Ivy Spohnholz (D – Anchorage) would run for the seat. But she recently announced she will not run for any legislative seat this year. Dunbar told the Landmine, "I expected to be supporting Ivy, but her announcement on Friday changed things." Dunbar was recently elected to his third term to the Anchorage Assembly. He was narrowly defeated in the Anchorage mayoral race by now-Mayor Dave Bronson last May. Dunbar is known to be a ferocious campaigner. He raised over $260,000 for his recent Assembly race and raised almost $600,000 for his failed mayoral run last year.
Advertisement. For information about purchasing ads, please click here.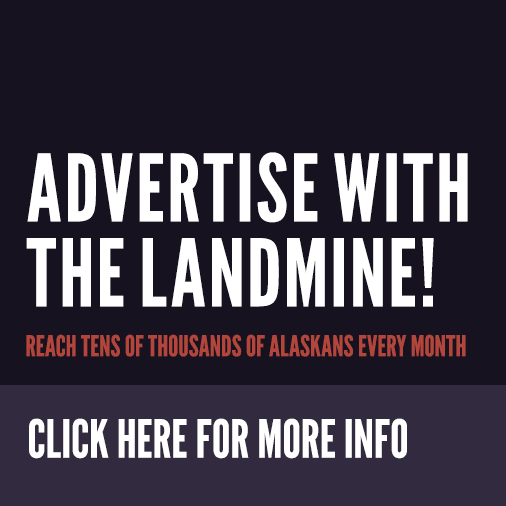 Representative James Kaufman (R – Anchorage) also filed to run for the Senate today. Kaufman, who defeated Jennifer Johnston in the 2020 Republican primary, lives in the new Senate district occupied by Senator Josh Revak (R – Anchorage). The seat is open because Revak is running for the U.S. House. Democrat Janice Park and Republican Harold Borbridge have also filed to run for the Republican leaning seat. The new Senate seat includes Abbott Loop, Bicentennial Park, the Alaska Zoo, and lower hillside. Kaufman told the Landmine, "I was planning on running for re-election to the House. But with Josh Revak not running for re-election, I decided to run for the Senate." Kaufman said he's running because he wants to continue to pursue a long-term fiscal policy.
Yesterday, Senate President Peter Micciche (R – Soldotna) and Senator Lora Reinbold (R – Eagle River) both announced they will not be seeking re-election. The Senate, which traditionally does not have high turnover because only ten Senate seats are up every two years, will see a higher turnover this year due to redistricting. This year, 19 of the 20 Senate seats are up. There will be a minimum of four new senators next year, or 20% of the Senate. That number could be higher if any incumbents are defeated.