In a June 25 letter obtained by the Alaska Landmine, from Public Safety Commissioner Amanda Price to Bob Klein, the Chair of the Alcohol Beverage Control (ABC) Board, Price slams Alcohol Marijuana Control Office (AMCO) Director Erika McConnell for how she has interacted with DPS. The letter addresses several questions that McConnell had asked DPS. These questions were based on a November 2018 decision from DPS to no longer allow AMCO employees access to criminal records. You can see the letter here:
The first three questions aren't exciting. They deal with questions about whether or not to employees of the ABC Board and AMCO are peace officers and whether or not they can access criminal justice information. The fourth question is where it gets loose.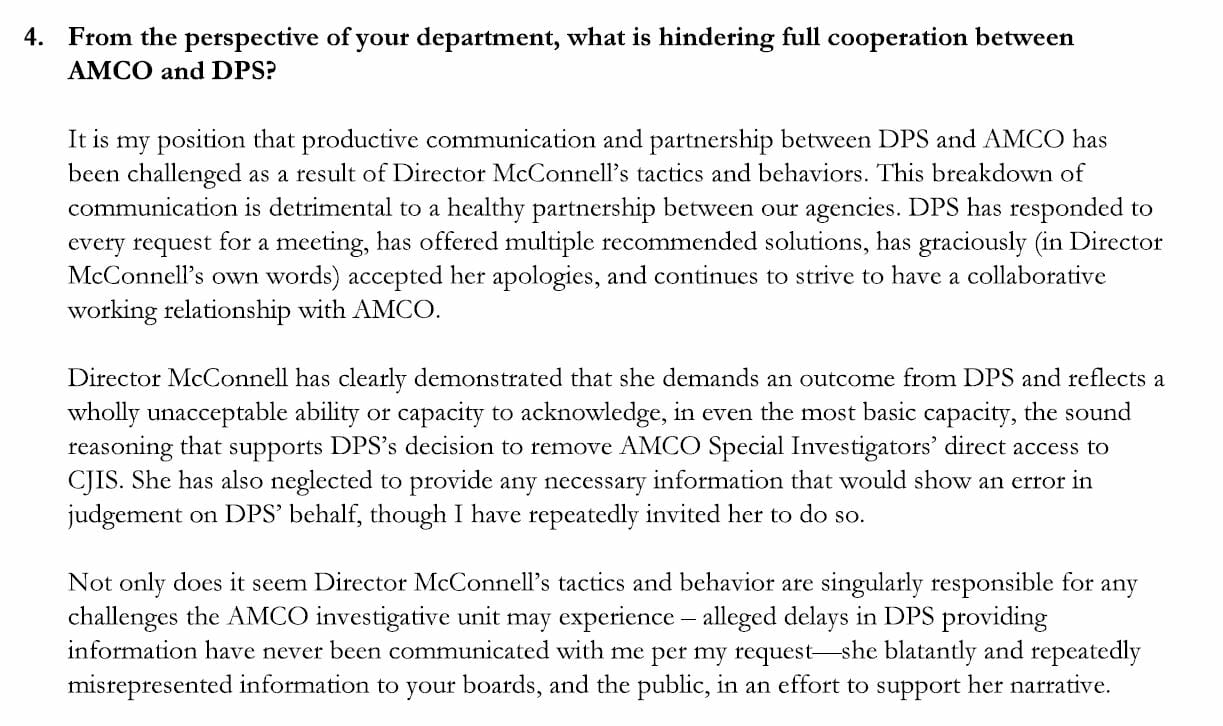 Price goes off on McConnell. "Director McConnell has clearly demonstrated that she demands an outcome from DPS and reflects a wholly unacceptable ability or capacity to acknowledge, in even the most basic capacity, the sound reasoning that supports DPS's decision to remove AMCO Special Investigators' direct access to CJIS." Damn, tell her how you really feel, Commissioner Price.
Price ends the letter by saying McConnell has "blatantly and repeatedly misrepresented information" to the boards and the public to support her narrative. Price's conclusion states:

My guess is things have been real awkward between DPS and AMCO since June 25. Who talks like that. It might be a good time to get into the smuggling or bootlegging business while this matter between DPS and AMCO is outstanding. Talk about loose.