I woke up early Friday morning with a fever and chills. I grabbed another blanket but I could not stop shivering. I felt totally fine the day before. I finally fell back asleep and woke up a few hours later. I took my temperature. It was 101 degrees Fahrenheit. My breathing was fine but I was obviously worried about COVID. I texted someone who works in healthcare and they told me to definitely get tested. They also told me to call 211 for info. I did that and was told someone would call me back. I then went back to sleep. I got a voicemail a few hours after I called. I was feeling so sick I just rested the entire day.
I woke up on Saturday morning feeling much better. But I still wanted to get a COVID test. So I went to the drive-up testing place on Lake Otis. I thought it would be straightforward as government officials have consistently said it's easy to get tested. I learned it's anything but. I was told in order to get tested I needed a referral from a doctor that needed to be faxed to them. I explained I had a fever the day before. The man said I could only be tested with a referral. I called my doctor but could not reach him. The man gave me a sheet and told me to call the Providence nurse hotline. He also told me how stupid he thought it was that I could not get a test.
I called the hotline and finally was able to speak to a nurse. I explained the situation but was informed they were just an advice hotline and could not do a test referral. The woman I spoke with suggested I go to the Providence Emergency Room or Alaska Native Medical Center (if I was Alaska Native, which I am not). Knowing how expensive the ER could be I called them to see what it would cost. I was told billing was not available on Saturdays and they could not give me a price. She told me I would need to be admitted in order to get tested. Having been to the ER before, and having a high deductible insurance plan, I knew that would likely cost at least $1,000.
I then called some urgent care places in Anchorage. One told me that if I had a fever I would not be allowed to come in. Another told me they could do the test but it would cost $132 for the test and $180 for a visit, so $312 total. Another told me they could get me a referral but it would cost around $200 for an office visit. Even if I got the referral the drive-up testing closed at 3 pm so I would likely not have been able to get tested on Saturday anyway.
I was told by a State healthcare official that if I went to Eagle River I could possibly get a test there without a referral. But I was also told I could get tested at the drive-up place. I was also told it may be possible to get a test at the Anchorage Airport. Not true. I went to the airport on Monday to see. What I found was an area that had several testing stations but was told they were only testing people arriving from the lower 48. There was a man in front of me who explained he was tested on Saturday but had not received his results. He was on his way to Red Dog Mine. The woman told him she could not test him and suggested he go somewhere in town. If only he knew. I asked if I could get tested and was told the same thing. If the Red Dog dude has COVID he's bringing it up there.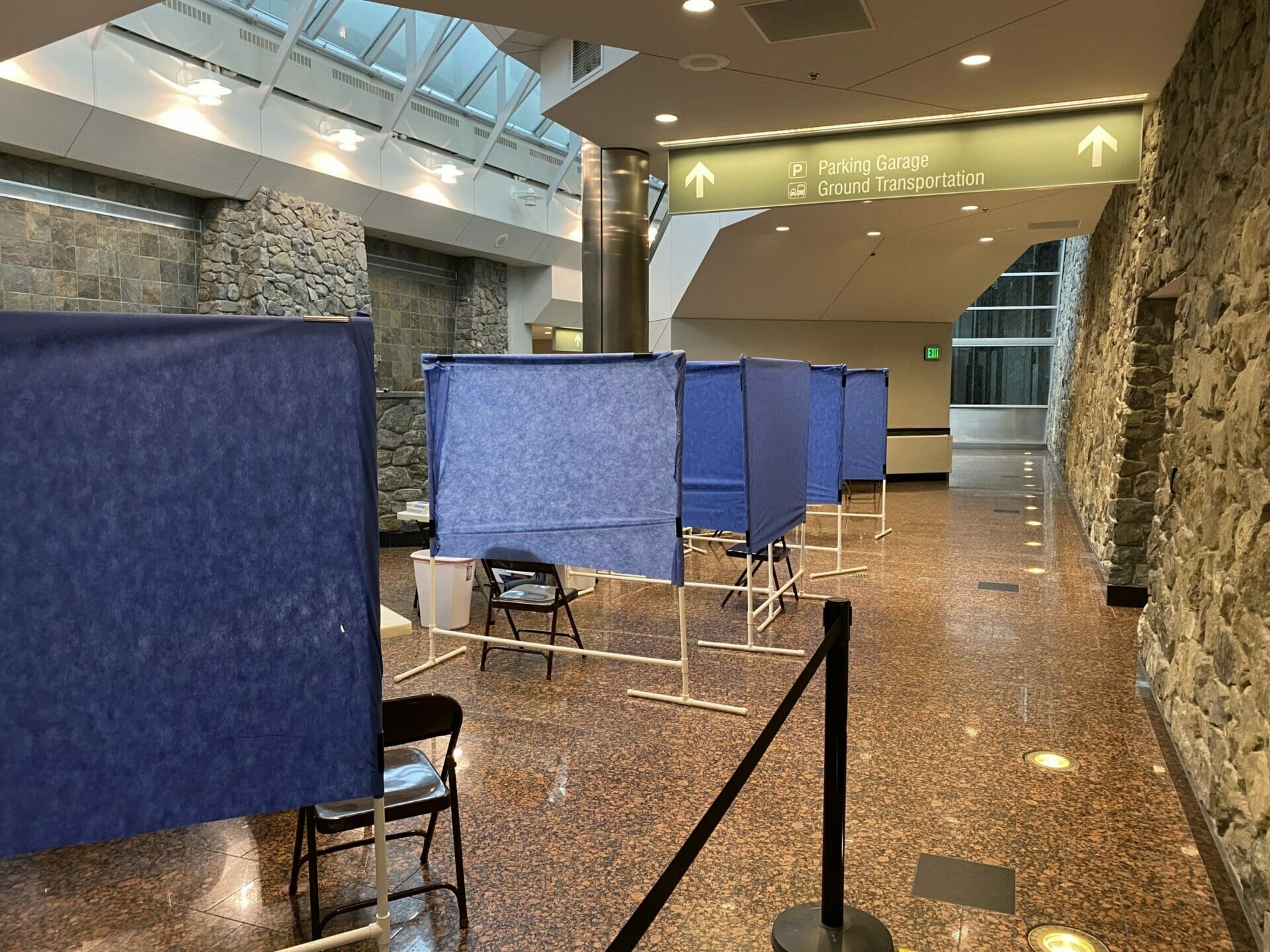 I was not able to reach my doctor on Monday for a referral. So I got in touch with First Care Medical Center on Huffman, who said they could test me. But not before I had to endure a process that would make Kafka proud. I first had to go to their website and enroll in a customer portal. After that I had to call them back and be walked through a bunch of forms I had to fill out and sign. I was told the test would cost $200, the cost of an office visit. I agreed to that. I was then told I would be getting a text from a nurse practitioner who would need to do a video interview with me. I got the text 30 minutes later. I then spent ten minutes speaking to a nurse practitioner. Finally, I was told I could drive to First Care and get tested. I was told to call when I got there and stay in my car, which I did. I sat in my car for 45 minutes before someone came out and gave me the test. It's true what they say about the test – it's not pleasant. Later that day I got the results back, which were negative. First Care is one of the few places I found that is doing rapid testing. Other private testing facilities are sending them out, and the results take 3-5 days to come back.

I can afford the $200 or $300 for the test but think of all the people who can't. And think of the people with families or day jobs who don't have the time to navigate this complex system. Or the people who don't have a vehicle or easy access to the internet. We have been told repeatedly it's easy to get tested. It's clearly not easy, it's hard. We have all heard how most people who have COVID are asymptomatic. So it should be easy for everyone to get tested. Countries like South Korea and Israel have made this happen. But we don't have universal healthcare in the United States. Anchorage has its own health authority, the Anchorage Health Department. All the State can do is give guidelines or recommendations. I reached out to the Anchorage Health Department and Mayor's Office for comment but have not heard back.
If it's this difficult to get a COVID test in Anchorage just think about how many people haven't gotten tested who should. Our elected leaders need to solve this problem immediately. They have had over three months to deal with this.
Update: I spoke with Natasha Pineda, the Director of the Anchorage Health Department. She said they are aware of the problems and are working on addressing them. She informed me that the airport testing is is state run and not under the control of the Municipality. She also informed me that the reason a referral is needed is currently the only way to inform people of their results is to call them and there are not enough resources for that. It's easier to inform a provider and then they inform the patient. And finally, she told me the Anchorage Health Department only has the resources now to do testing for contact tracing – that is for people who have been exposed to someone who tested positive.