The Capitol was eerily empty today as there were no members of the public in the building. The galleries in the House and Senate were sparsely filled with a few staff and yours truly.
On Friday Legislative Council voted to ban the public from the Capitol and only allow legislators, staffers, and credentialed media access. As empty as it is there was no shortage of drama today.
It got awkward when Representative Sharon Jackson (R – Eagle River) showed up in the Capitol. Jackson recently returned from the east coast, where she was visiting her sick mother. Legislative Council has instructed legislators and staff to self quarantine for 14 days if they leave state. However, that is just a guideline and cannot be enforced for legislators. Several members of the House Majority were discussing it in the hallway before the House floor session started. House Minority Leader Lance Pruitt (R – Anchorage) was seen talking with Jackson on the floor. It appeared he was asking her to leave. Jackson remained on the floor until they took a lunch break. She was not on the floor when the House came back.
The House spent the late morning and much of the afternoon debating suspending Rule 23(a) of the Uniform Rules. If passed by both bodies it would allow the Legislature to notice a meeting in within 24 hours instead of up to five days. Suspending the rules requires a 2/3 vote of each body, 27 votes in the House and 14 in the Senate. When the operating budget goes to a conference committee the 24-hour rule automatically goes into effect.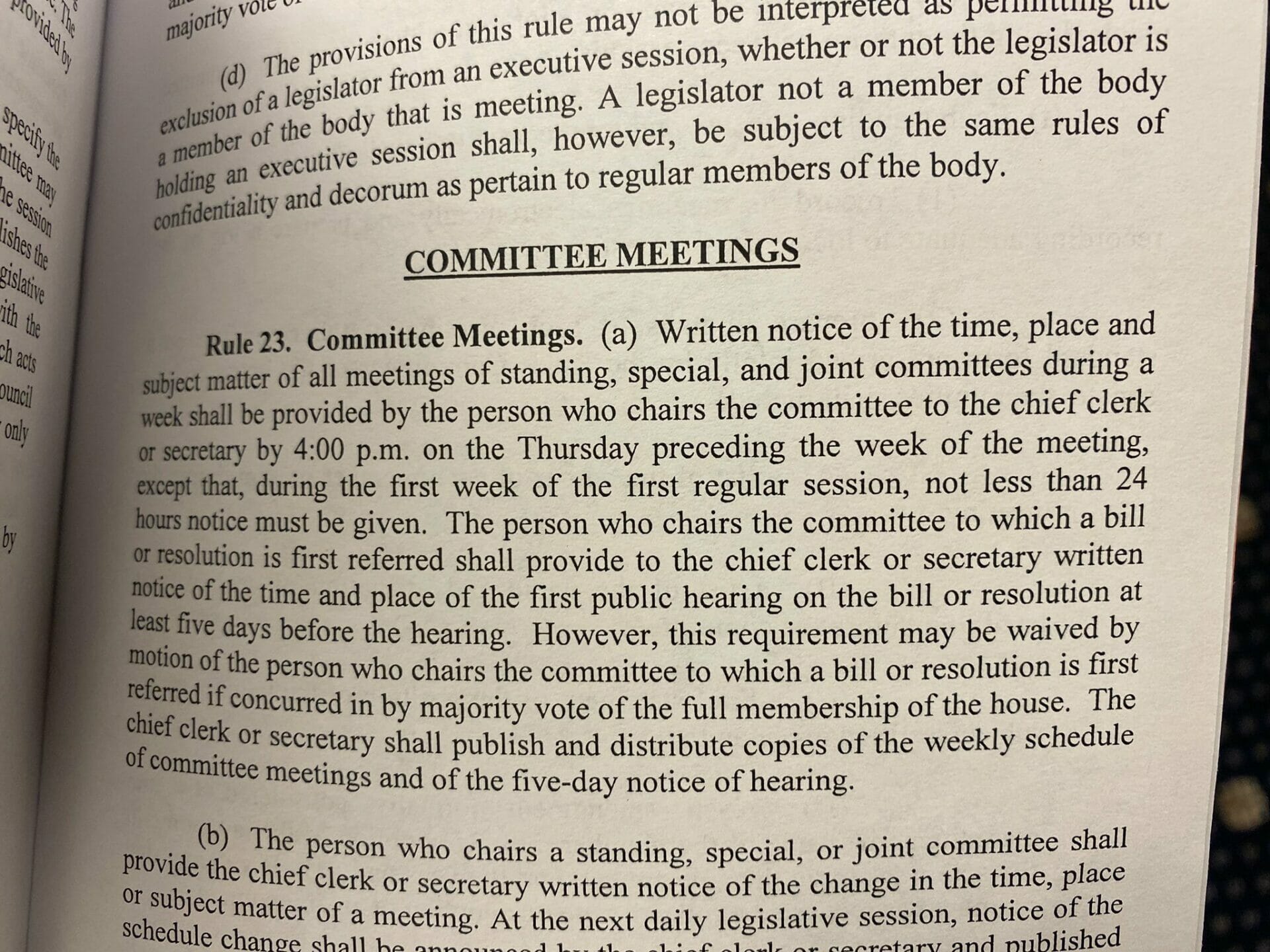 It quickly became evident that the House did not have the 27 votes. Representatives David Eastman (R – Wasilla), Mike Prax (R – North Pole), Dave Talerico (R – Healy), Sarah Vance (R – Homer), Ben Carpenter (R – Nikiski), and Gabrielle LeDoux (R – Anchorage) all spoke against it for varying reasons. Also, several members were shown as excused today. Some showed up later, including Representative Steve Thompson (R – Fairbanks), but Representative Geran Tarr (D – Anchorage) and Mark Neuman (R – Big Lake) are still not here. Representative Mel Gills (R – Anchorage) was not on the floor today but he is in Juneau. He suffered a minor back injury a few days ago.
Representative Sara Rasmussen (R – Anchorage) is in a 14-day self quarantine after returning from Utah, where she was visiting her great grandfather for his 100th birthday.
During a break, the House Majority held a press conference to answer questions from the media. You can watch that here.
After the House came back to floor they continued debate and then had a few announcements before adjourning for the day. They currently don't have the 27 votes to suspend Uniform Rules.
The Senate also had a brief floor session today. It was brief and uneventful. They did not discuss suspending the Uniform Rules. For a rule to be suspended both bodies have to pass the same resolution with a 2/3 vote.
Other committee meetings have gone on today as normal.
Governor Mike Dunleavy (R – Alaska) will be holding a press conference at 5 pm to announce an additional health mandate due to COVID-19. It will be streamed on Gavel to Gavel and his Facebook page.