In a disturbing voicemail obtained by the Alaska Landmine, FOX/ABC reporter Maria Athens threatens to kill Anchorage Mayor Ethan Berkowitz and his wife. The voicemail was left on Friday morning, before Athens posted a video on her official Facebook page in which she makes an unsubstantiated claim that Berkowitz posted inappropriate photos to an underage girl's website. In the voicemail Athens says, "You're also a pedophile and like little girls and children." She continues, "I will personally kill you and Mara Kimmel my goddamn self you Jewish piece of living fucking shit. You have met your match mother fucker!" Listen to the whole voicemail here:
Athens also says, "I can't believe – I am such a good person – and thought I loved you." Earlier today Berkowitz released a statement in which he admitted to a "consensual, inappropriate messaging relationship with reporter Maria Athens."

In a previous statement Friday afternoon, not long after Athens left the voicemail, Berkowitz stated that Athens' accusations were false and appeared to "be the product of someone who is hostile and unwell." Based on the voicemail, that seems to be accurate.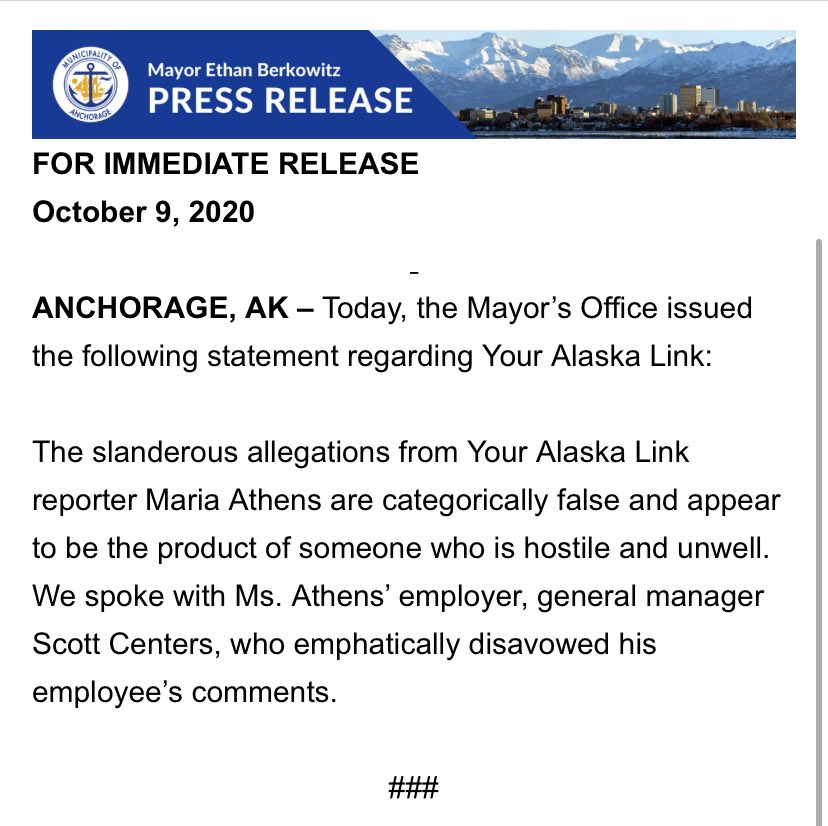 This all seems to stem from an interview Athens conducted earlier with Molly Blakeley about Blakeley's booze-infused cookie business. According to Blakeley's daughter, Athens had expressed her disdain for Berkowitz after the interview. Blakeley then told Athens that her daughter used to be an escort for Berkowitz. Blakeley's daughter categorically denied her mother's claims on a Twitter thread the next day.
Blakeley's claims seem to have triggered Athens, leading to Athens' threatening voicemail, Facebook video, post of nude photos of Berkowitz on her Facebook page, and subsequent arrest for assaulting an APD officer outside the FOX/ABC station.
This is a developing story. Stay tuned for a full Landmine breakdown of the events of the last three days.