Just when you thought things could not get any stranger in Juneau, a "BDSM FREE ZONE" sticker was placed on Representative George Rausher's (R – Sutton) office door. This is likely related to a Juneau Empire story that came out titled "Beaten by a legislator: Juneau woman accuses lawmaker of violent attack"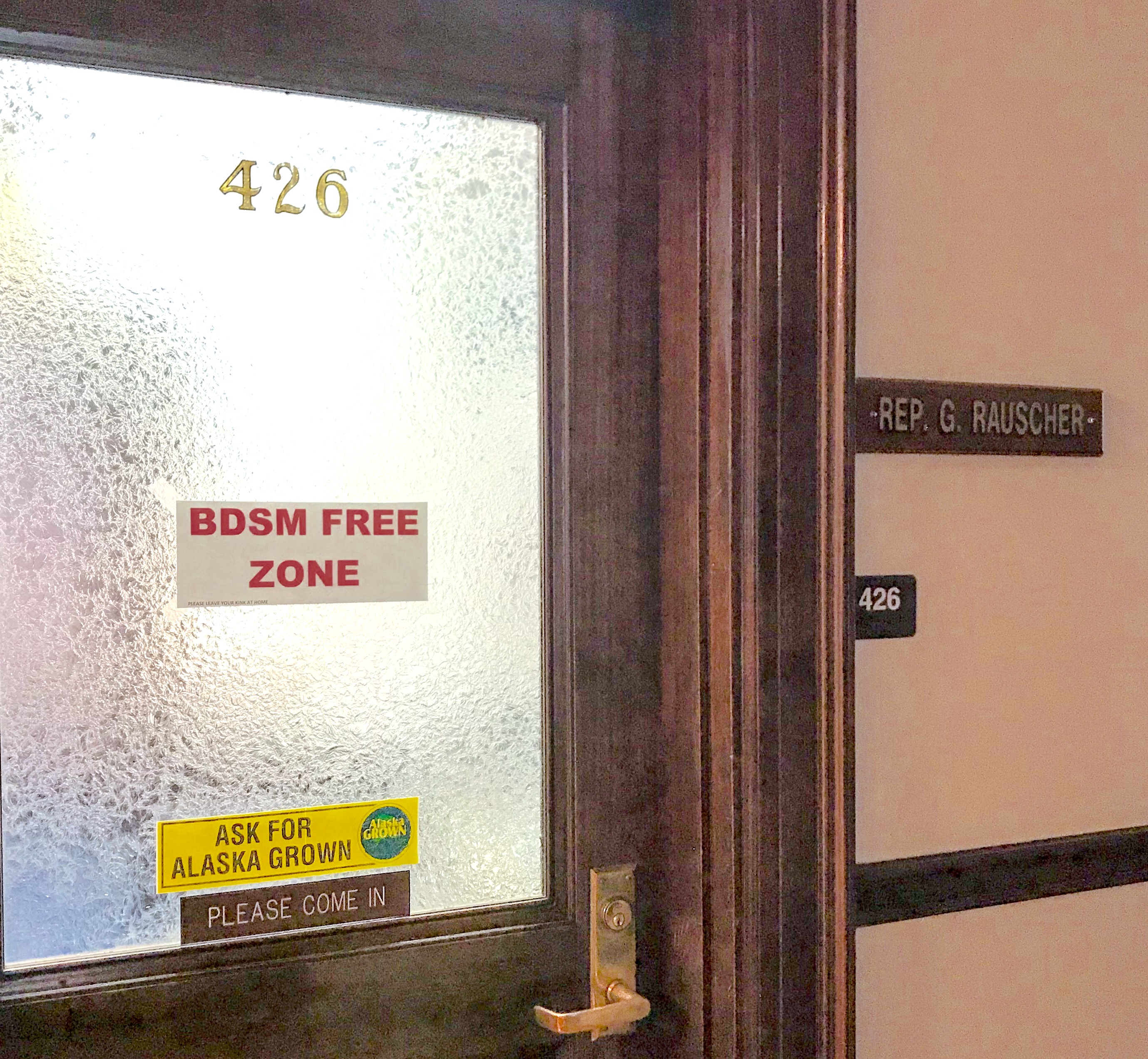 The article is about a woman who says Representative Zach Fansler (D – Bethel) violently hit her in a hotel room after a night out. According to the story, Fansler sent her text messages the next day apologizing by saying "sorry that he brought his 'bdsm kink' out." The Alaska House Majority coalition has called for Fansler to resign. His lawyer said he won't.
If you don't know what BDSM is, let me help you out. When all else fails, turn to Urban Dictionary:
Rauscher is one of three names sent to Governor Walker from Republicans to fill the senate seat Mike Dunleavy recently resigned from. A senior staffer in the Capitol commented, "Making light of a violent assault – definitely not becoming behavior of a state senator." I can't imagine this will score him any points with Walker.
An email obtained by the Landmine, sent to several legislators, can be seen below. I am going to go out on limb here and say the Rules Chairs, Representative LeDoux and Senator Meyer, are not going to sign off on this. Only in Alaska.