Ever heard of ClearCompany? Me either. This is the company that the Dunleavy administration's transition website is using to manage the data of people who apply for jobs. According to their website, their mission is "to help our 2,000 clients achieve their own missions by hiring, retaining and engaging more top talent."
The Dunleavy Transition Team is encouraging Alaskans to go to the website and apply if they are interested in working for or serving in the Dunleavy administration. An email that was sent to exempt state employees, asking for their resignations and whether or not they want to work for the Dunleavy administration, included:
Governor-Elect Dunleavy is encouraging you and all Alaskans to submit their names for consideration for service to our great state. Should you desire to continue your service to the State of Alaska in another appointment-based position, you are invited to submit your information and the position(s) you desire for consideration before December 3, 2018. Please submit your application through the portal located at GOVERNORMIKEDUNLEAVY.COM.
But when you go to the website and click "Apply" it redirects you to a Mike Dunleavy branded, ClearCompany website.


At the bottom of that website is their Privacy Policy, which contains some interesting policies. These include saying that they can disclose personal information to their subsidiaries and affiliates (Here is a link that lists all their partners, my favorite is Psychometrics Canada!), as well as their contractors, service providers, and other third parties. It also says they can sell it to another company if they are bought.
They also inform users that it is up to them to take steps to disable tracking and advertising features. And if you do not want to receive promotional offers that promote them or third parties, you have to opt-out by sending them an email.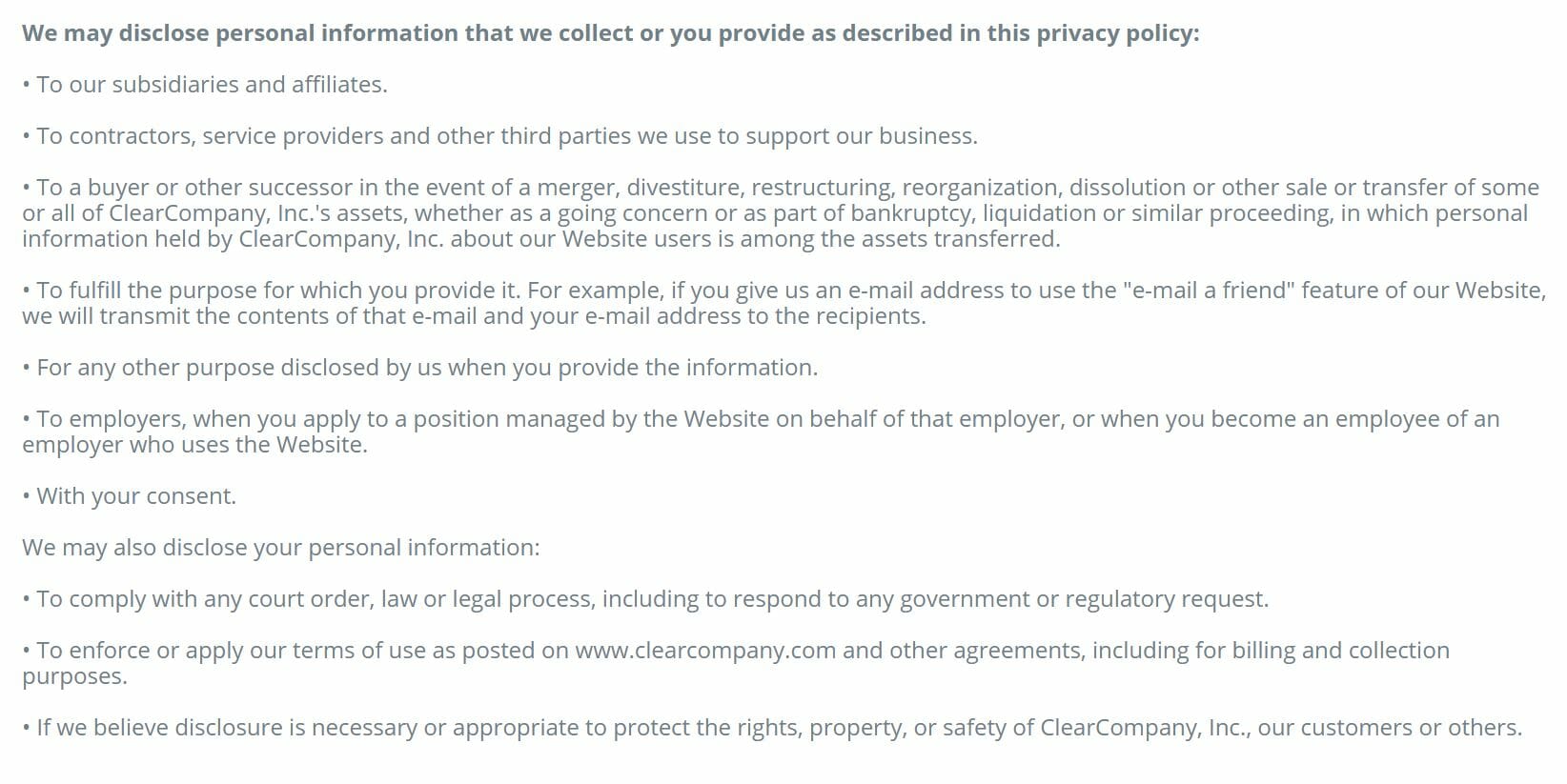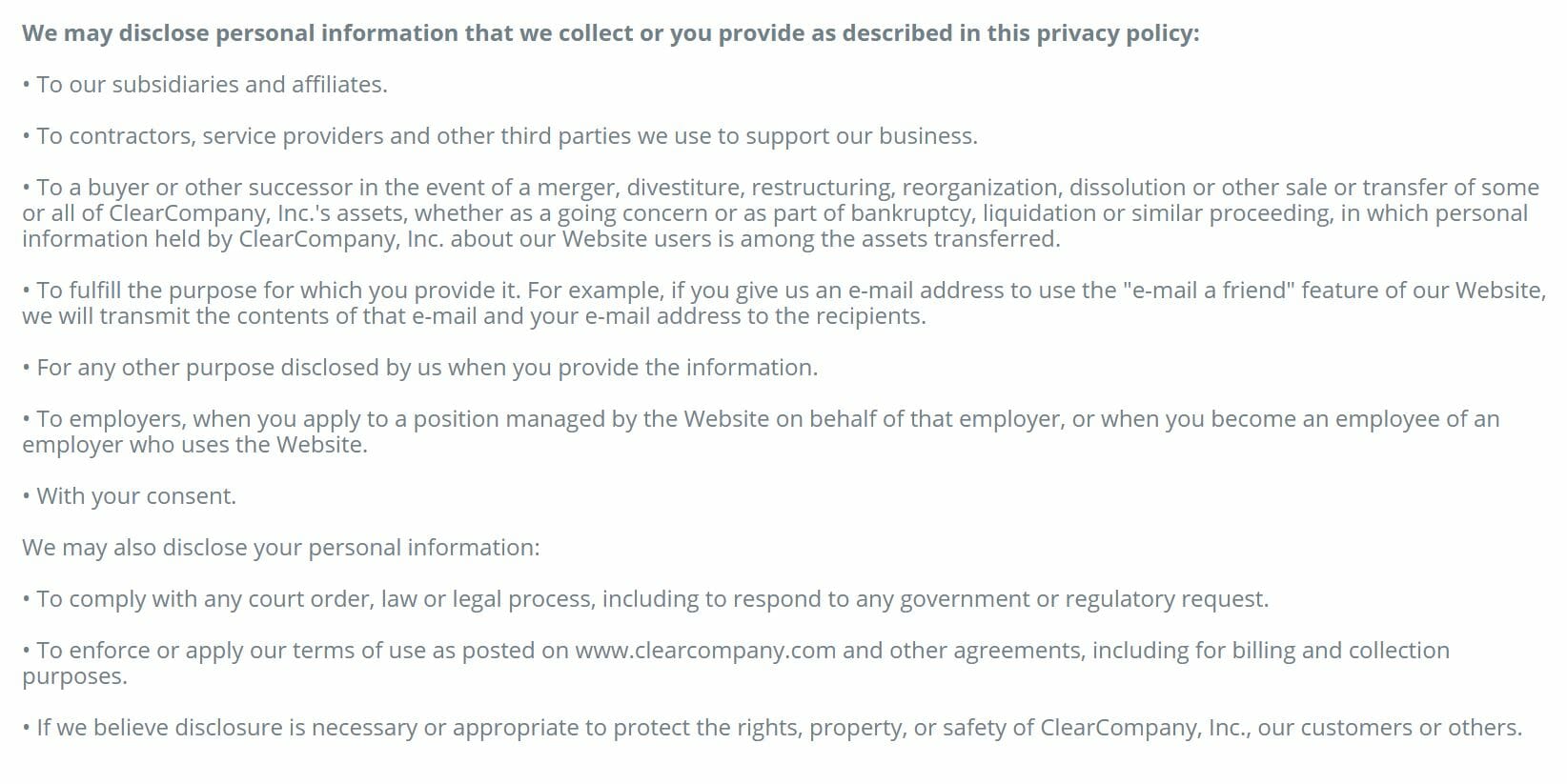 It is unclear why they decided to use a private company to manage this data. The State of Alaska has the resources and software to do this. Maybe they are worried about the Deep State! In any case, Alaskans who are applying for jobs through the website should know that the Dunleavy people are using a private company to manage the data. The Alaska Constitution has a unique privacy clause. Section 22, the Right to Privacy, reads:
The right of the people to privacy is recognized and shall not be infringed. The legislature shall implement this section.
With recent data breaches of major tech companies like Equifax and Uber, as well as the discovery that Facebook was sharing users data, without their knowledge, with the data company Cambridge Analytica, it is important that people know who they are giving their personal information to and what they can do with it. The ClearCompany website asks applicants to upload their resumes, which can contain detailed personal information. Who are they sharing this data with?
This is the Data Security part of their Privacy Policy. While this kind of language is standard nowadays, if there is a data breach of personal information, they have no liability.


I would like to thanks the lawyer who brought this to my attention. They went to the website, after the email requesting resignations went out, to look at applying for a different job. One thing about lawyers, they pay attention to the details and always read the fine print.