The unofficial results from the second vote-by-mail election for the Municipality of Anchorage were recently posted on the city's website. The unofficial results show 42,960 votes counted so far, an 18.91% turnout. That number will go up some as more ballots are counted and received over the next week. A source at the Election Center said they have received 52,473 votes so far, plus what comes in over the next few days. So there is probably another 10,000 or so ballots to be counted. Ballots must be turned in or postmarked by today.
The unofficial results can be seen here. Based on the current numbers for candidates, I am calling all of these races.
For the Anchorage Assembly, Crystal Kennedy defeated Oliver Schiess for Chugiak/Eagle River Seat A. Kameron Perez-Verdia defeated Liz Vazquez and perennial candidate Dustin Darden for West Anchorage Seat D. Meg Zalatel defeated Christine Hill and Ron Alleva for Midtown Seat F. All three of them will be new members to the Assembly. Assemblymen Forrest Dunbar and John Weddleton both ran unopposed. So they also won! Dunbar represents East Anchorage and Weddleton represents South Anchorage. They were both first elected in 2016.
Advertisement. For information about purchasing ads, please click here.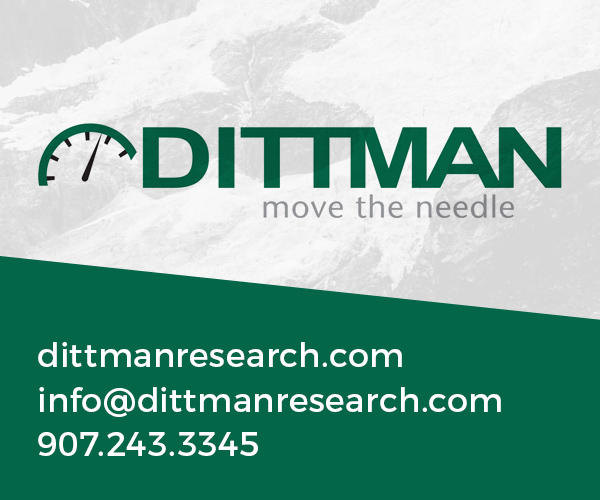 For the School Board, Margo Bellamy defeated Kai Binkley-Sims for Seat A. Incumbent Starr Marsett defeated David Nees and Ron Stafford for Seat B. Ron Stafford was not supposed to appear on the ballot because of a qualification issue but ballots went out before it was discovered. An insert was included in ballots informing voters he was not qualified. Even if the votes Stafford received all went to Nees, Marsett still would have won. An outside GOP group based in Virginia spent over $40,000 supporting Binkley-Sims and Nees.
One interesting result was the proposed Alcohol Tax is losing by more than 2,000 votes. The anti-tax group considerably outspent the pro-tax side. Assemblyman Chris Constant told me, "We will be bringing it back next year."
All of the seven bonds passed with the exception of the areawide facilities capital improvement bond.