On September 1, an Alaska woman was fined by the National Park Service for bringing domesticated goats onto the Root Glacier. The Root Glacier is located in Wrangell-St. Elias National Park outside of the city of McCarthy.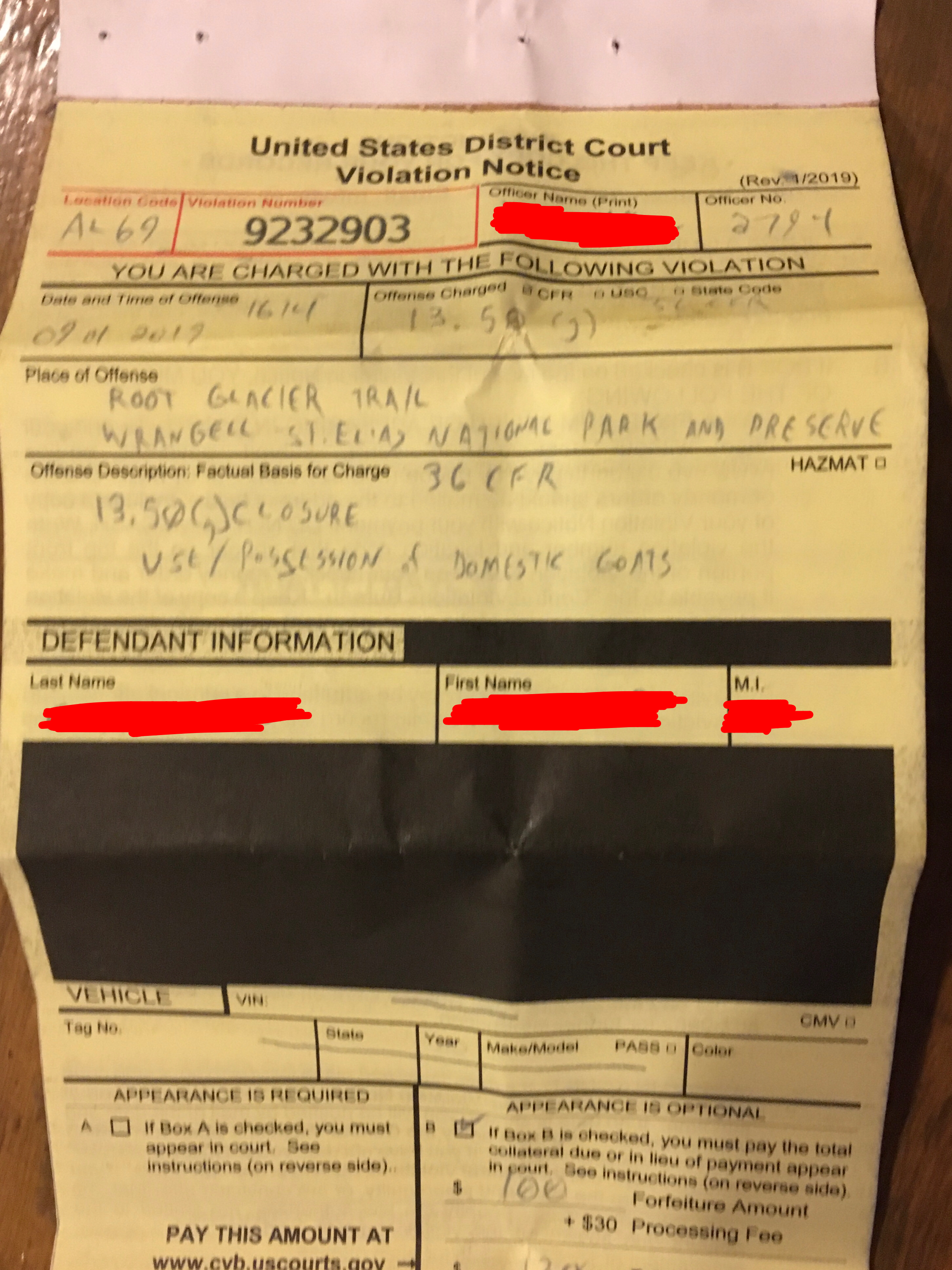 A group of women had brought two goats onto the glacier when they were confronted by a park ranger, who found them in violation of CFR 36 13.50 (g), a general and broad clause designed to protect the integrity of national parks. The fine was issued to the owner of the goats.
We reached out to the National Park Service for comment, but as of this writing we have not heard back. According to a source at Alaska Fish and Game, domesticated goats have a complicated history of spreading a disease to wild herds. The spread of the bacterium mycoplasma ovipneumoniae (M. ovi), which causes respiratory disease, has been a particular concern. Click here to read more on Fish and Game's website about M. ovi. In 2018, the government of the Yukon Territory in Canada issued strict rules designed to separate domestic and wild populations of sheep and goats.
This story was brought to our attention by Landmine readers who were at the glacier at the time of the incident. We were not able to contact the woman who was fined. Check back for updates to the story.