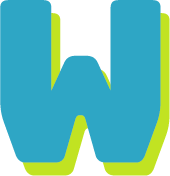 e know Alaskans all over the state are hunkered down and in quarantine due to COVID-19. People are finding all kinds of different ways to deal with it. So we figured while we all have some extra time on our hands, let's have some fun with it!
We are asking Alaskans to submit videos to us doing their favorite quarantine activities. Working out, hiking, cutting your own hair, watching Netflix, spring cleaning, playing games, anything you can think of. Send us your videos!
The Landmine is offering $1,500 in cash prizes for the best videos. And thanks to GCI, the winner of the best video submission will get a new iPad!
The prizes are as follows:
1st – iPad from GCI
2nd -$500 cash
3rd – $250 cash
4th – $250 cash
5th – $250 cash
Instructions:
Upload your video to the Drobox link below. Make sure to fill out your name and email address. The video ratio must be horizontal, so if you're using your phone turn it sideways. The video must not be longer than 30 seconds. You must adhere to the terms and conditions below. Post your video on Instagram, Facebook, and/or Twitter using the #AKquarantine
You must follow the instructions to be eligible.
We will be accepting video submissions until April 20th. We will announce the winners on April 24th. Then we will put out a short video compilation on YouTube and social media of all of the best video submissions.
Videos will be judged by Landmine staff. Landmine staff may submit videos but can't win prizes. Sorry, Cale.
We are looking forward to seeing all your videos!

Terms and Conditions
Do not be a jackass and submit a video showing dangerous behavior. You all remember how Jackass had to have a disclaimer that it would not use viewer-created videos that showed dangerous behavior. Same rule. If you submit a video showing dangerous or hazardous behavior, we will not use it.
A participant's submission of a video to this competition means you waive your intellectual property rights to that video. Each participant agrees, by entering the competition by submission of a video to the Alaska Landmine, that he or she authorizes the Alaska Landmine to use the video for any purpose whatsoever forever. Each participant further agrees that he or she releases and waives any and all intellectual property rights to any material submitted to participate in this competition, including the intellectual property rights to any video submitted video footage. Each participant agrees that their participation in this competition constitutes acceptance and agreement with these terms.
Each participant agrees that the Alaska Landmine is not legally responsible for any damages that occur during participation in this competition. Each participant is responsible for creation and submission of relevant, non-dangerous video, and the Alaska Landmine is not responsible for any damages arising out of a participant's participation in this competition.