Welcome to this week's edition of the Alaska Stalker, a lighthearted round up of the best and worst of Alaska's social media landscape.
If you enjoy the Alaska Stalker, please consider supporting working moms like me by sending in hot tips, overheards, and spotted ins. You can reach me at [email protected] As always, thanks for reading.
---

Warm Stalker birthday wishes to Senator Lisa "Danger" Murkowski. Seriously tho, no helmet? ?
Maybe Don and Dan can pool their funds together and get her one ASAP. These three clean up nice, but…
---

---
We kinda prefer Senator Sullivan's Norwegian dad sweater vibe he was rocking in Petersburg over the weekend. Wait a second… Petersburg?! Isn't that where his potential challenger, Dr. Al Gross lives? Daaang. Epic power move, Senator.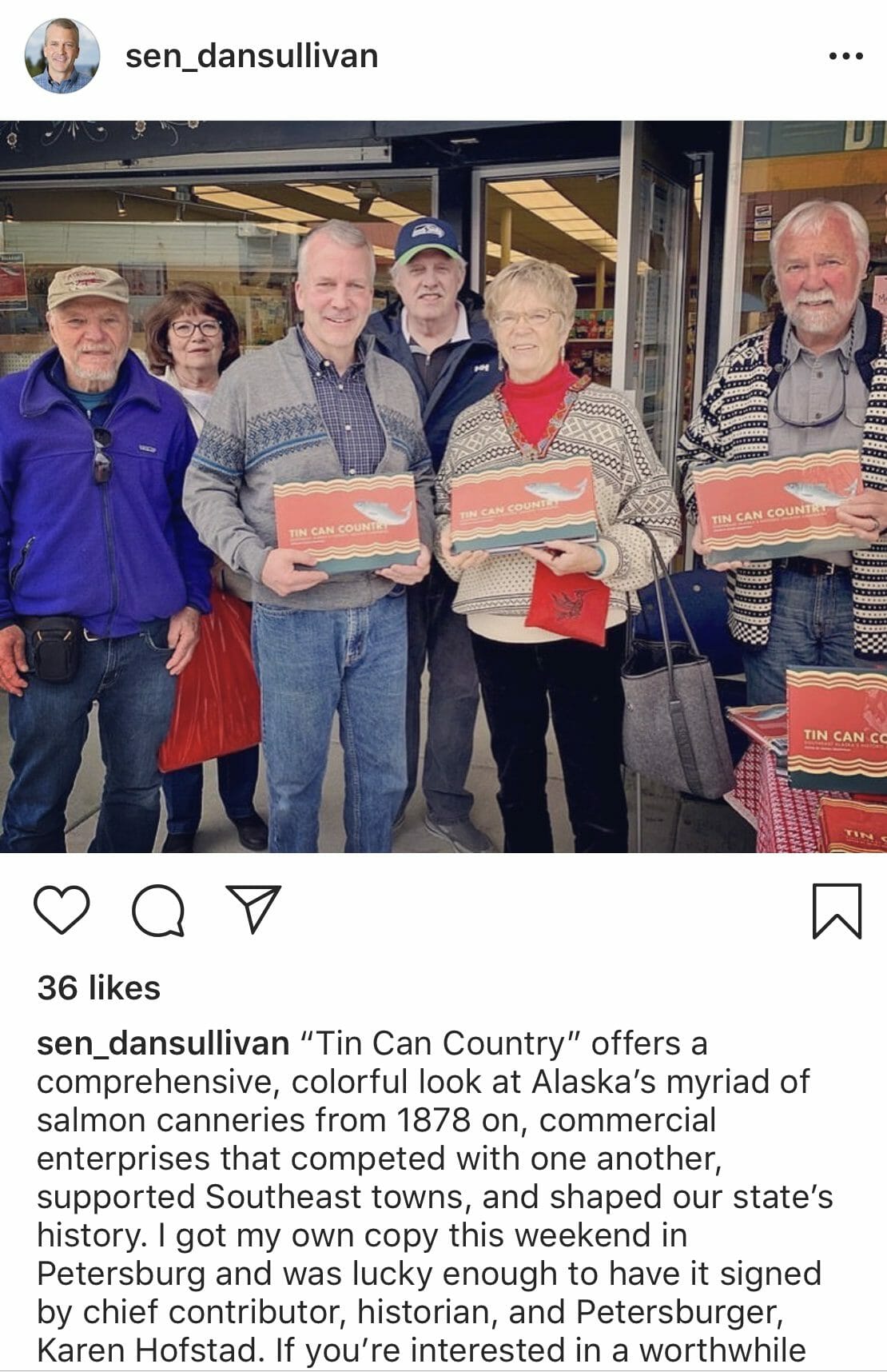 ---
I didn't know the legislature was performing at the State Fair. I guess Governor Dunleavy's going to get his special session in the Valley after all.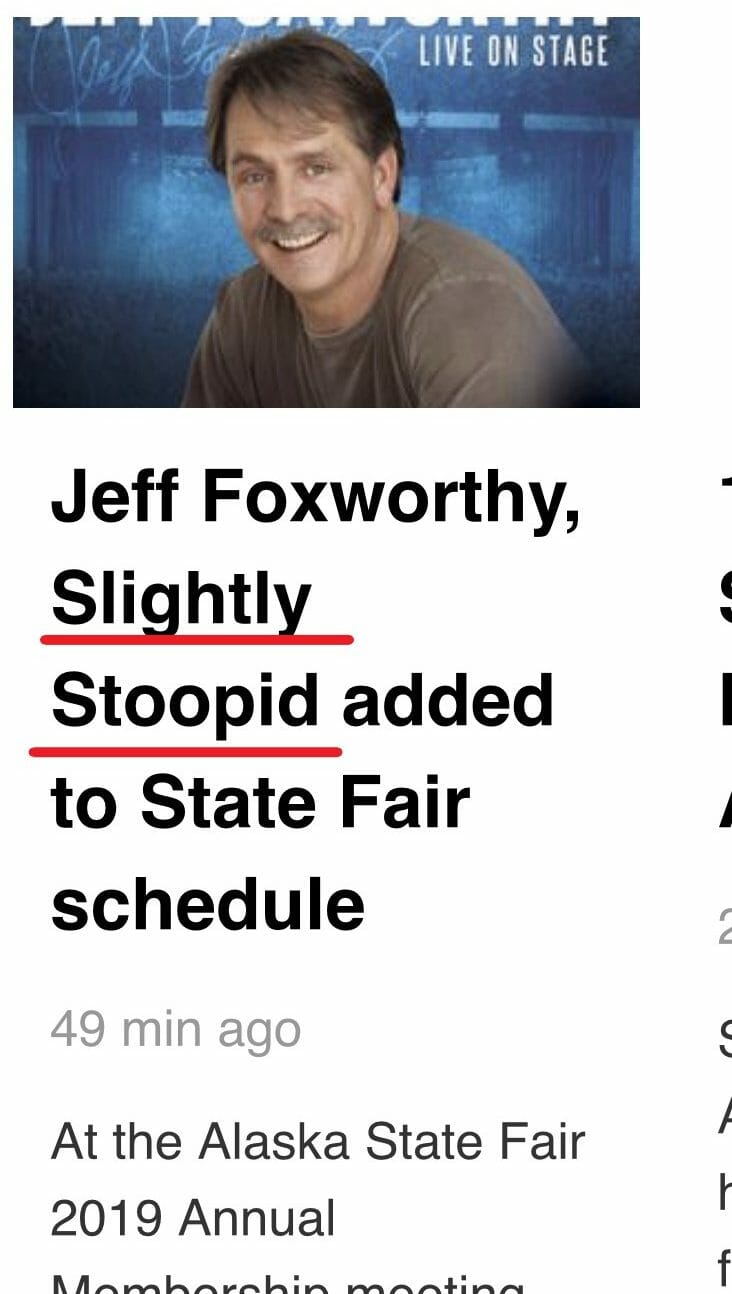 ---
---
The guy from the Tall, Dark and Handsome show guest hosted the Dave Stieren Show this week, and had Senator Natasha von Imhof on as a special guest. My favorite part was when they were talking about the budget crisis, living within our means, and the big budgets of legislatures past. TDH said, "Do you know who Dave Ramsey is?" There was a very long moment of dead air. Awkward. ?
At first I thought it was because she didn't know who he was. But then I remembered hearing the story of when Natasha was born. Upon learning who her parents were, she didn't let out the customary newborn cry — instead it was a Dave Ramsey debt free scream! ???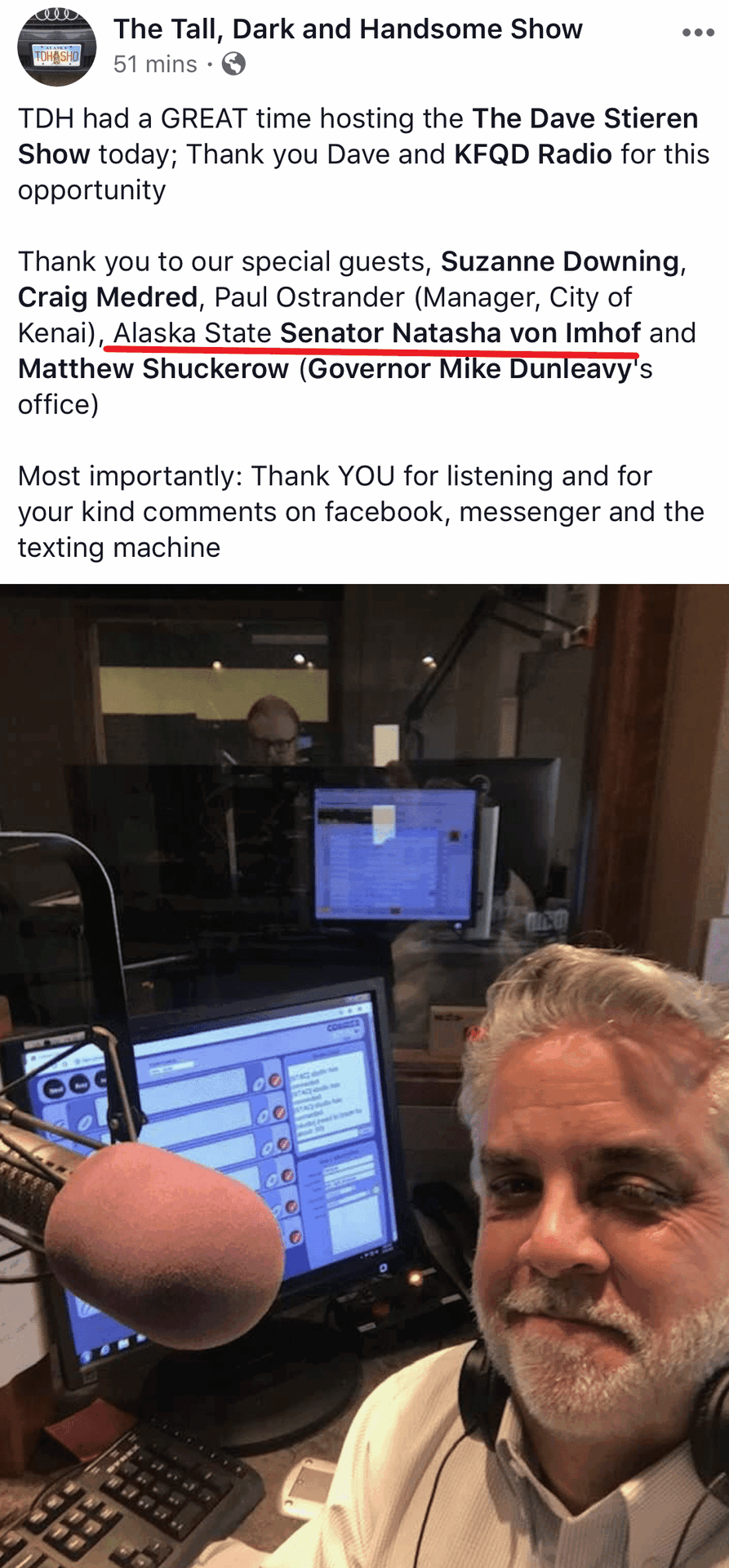 ---
Good news Senator Mi – ? – ?, now that SB91 is almost repealed you can finally update your bio to something normal. Maybe something like: Husband. Father. Senator. SB 91 Repealer. Giant chainsaw enthusiast.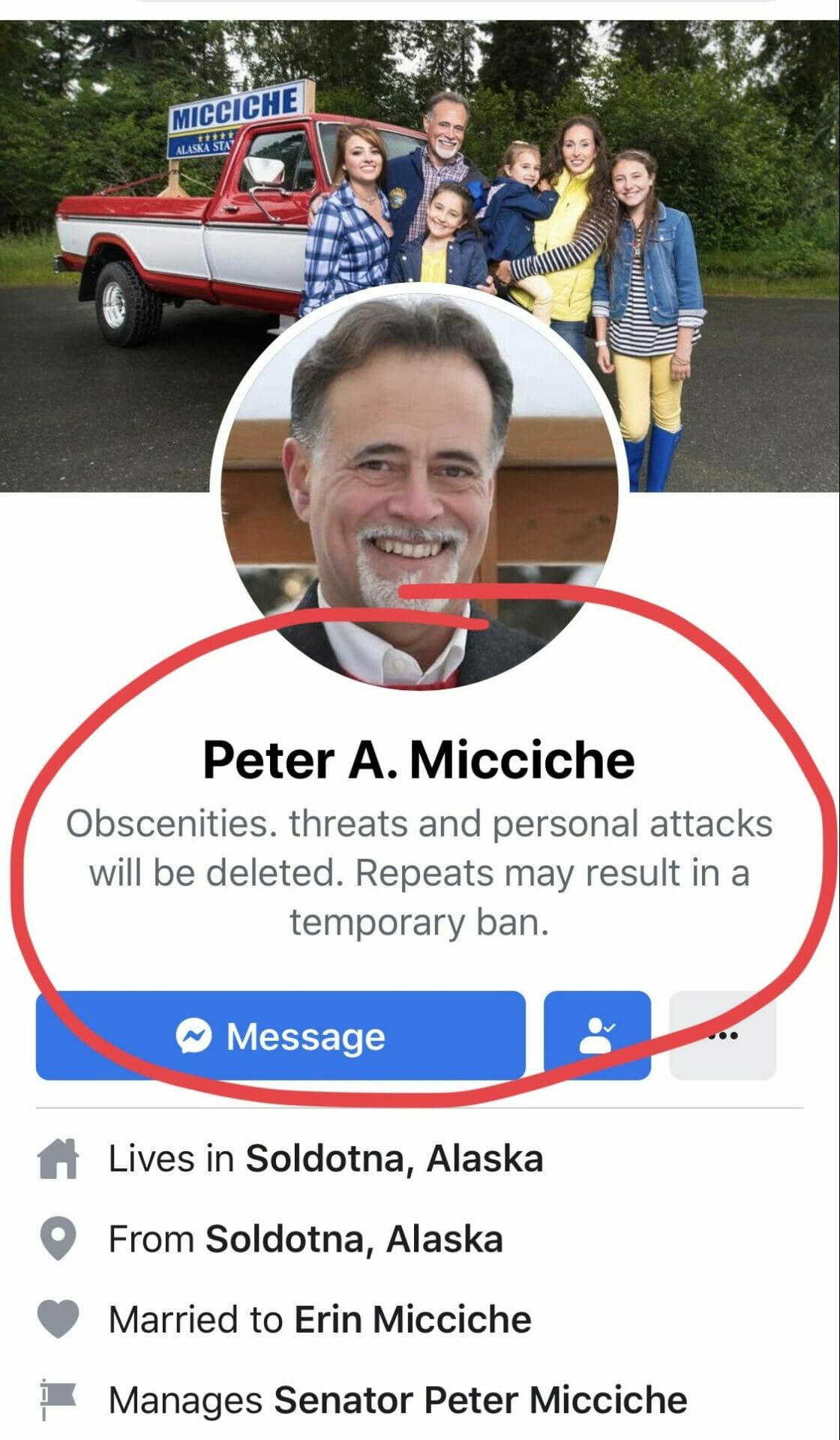 ---
Same, Senator Kawasaki. Same. ?????

Looks like Representative LeDoux traded her Ouija board for an iPad. Gabby, please, just be yourself! ?

---
We agree with Representative Tarr, the lack of get off my lawn enforcement in Alaska is appalling.
---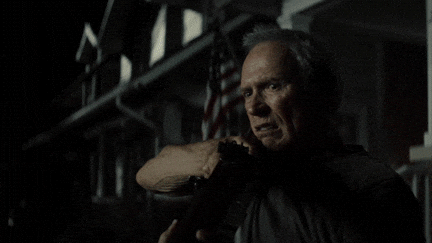 ---
Representative Tarr wasn't the only one channeling Clint Eastwood this week. Senator Hughes, are you okay? Is this a bit? Or did you get locked out of the building again?! #emptychair

---

---
We also have to give a shout out to Representative Zack Fields. We weren't sure about him, but he's winning us over with posts like these. Who wouldn't like more pics of bi-partisan besties?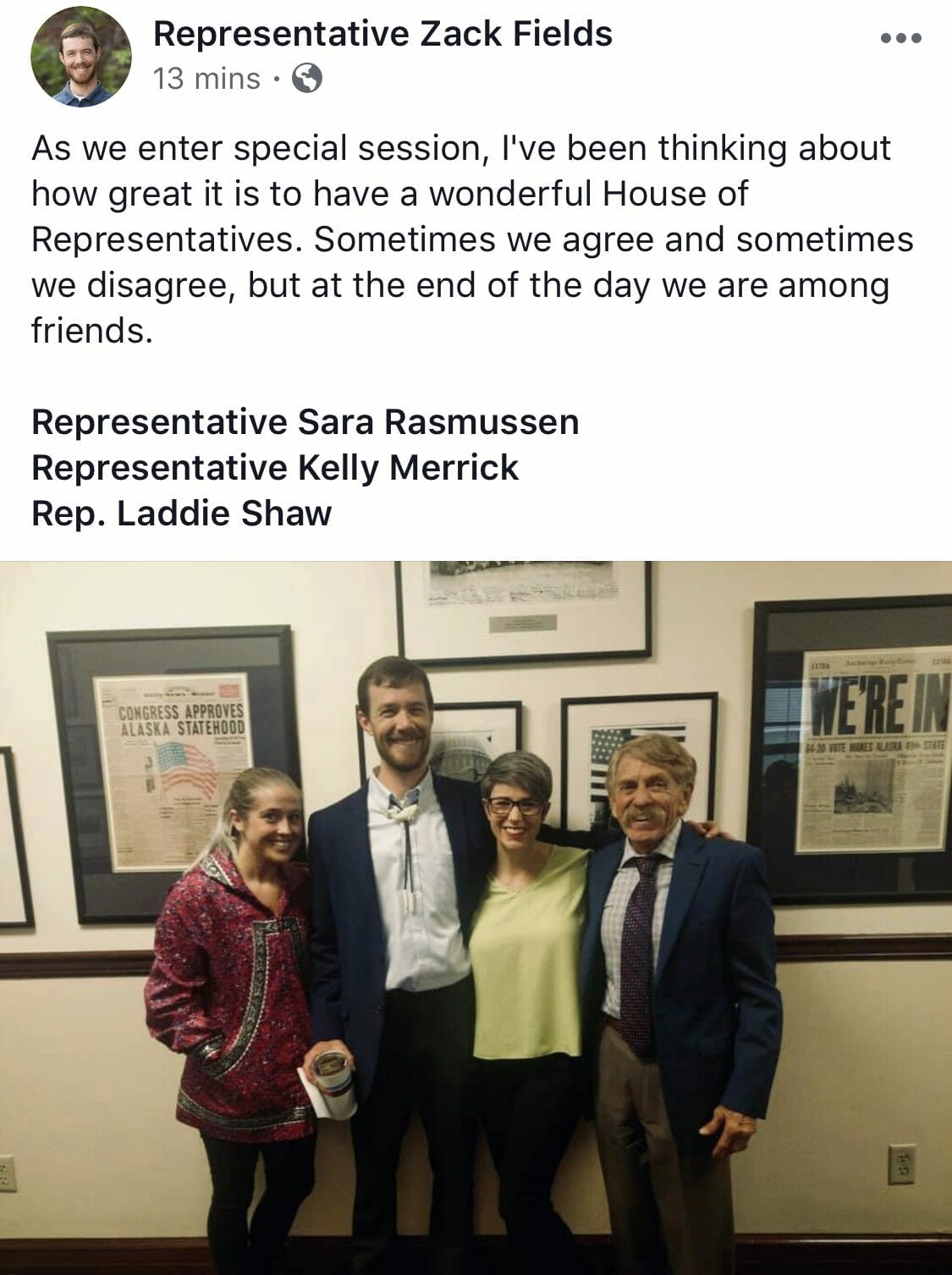 Or this one of him eating ice cream with his toddler and the good folks at the Pioneer Home (who he saved from a rate increase, natch). Keep up the feel goods, Zack! ?

---
This wasn't Representative David Eastman's week. But, when you're the super villain of the legislature, what week is? Here are a couple photos from Bocca al Lupo and the pro abortion rally in Juneau. Sheesh.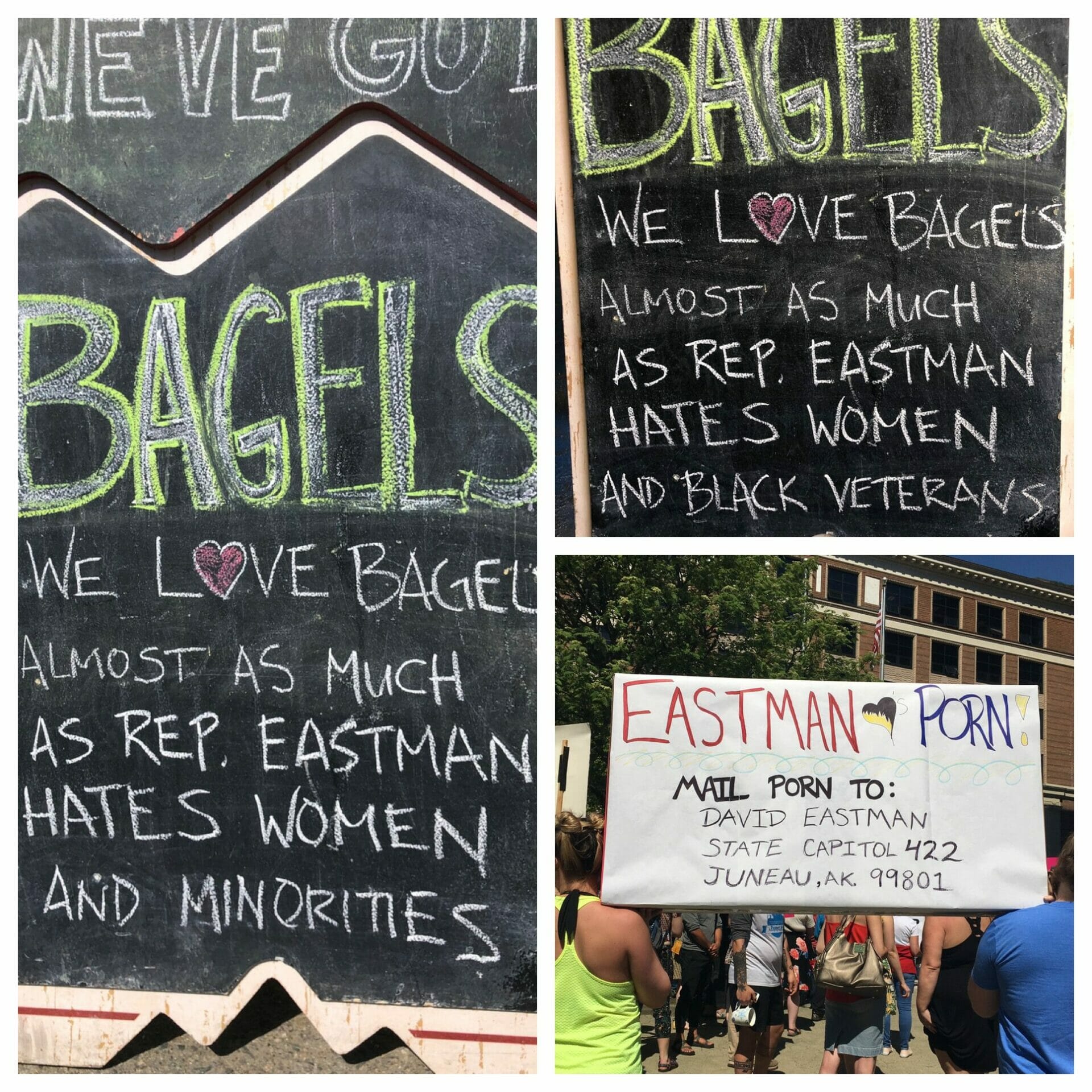 ---
And then there was the BOFA… I mean, it's just a perfect execution. While definitely not my style, I have to hand it to local Anchorage comedian Matt Burgoon – he finally made me laugh.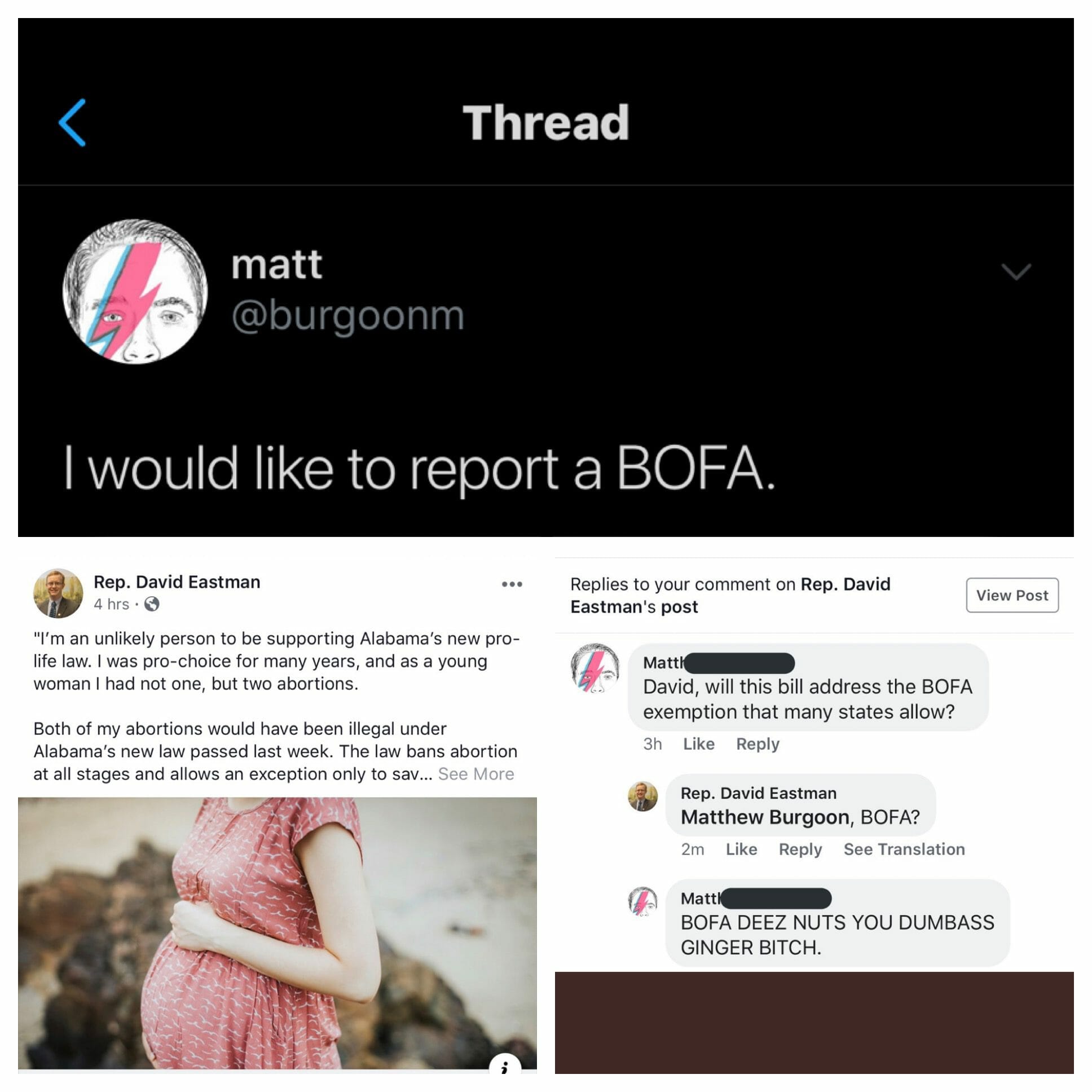 Unbelievably, this was the second time this week "Deez Nutz" made an appearance in my inbox. No word yet if a Deez Nutz "why I fly Alaska" ad campaign is coming soon.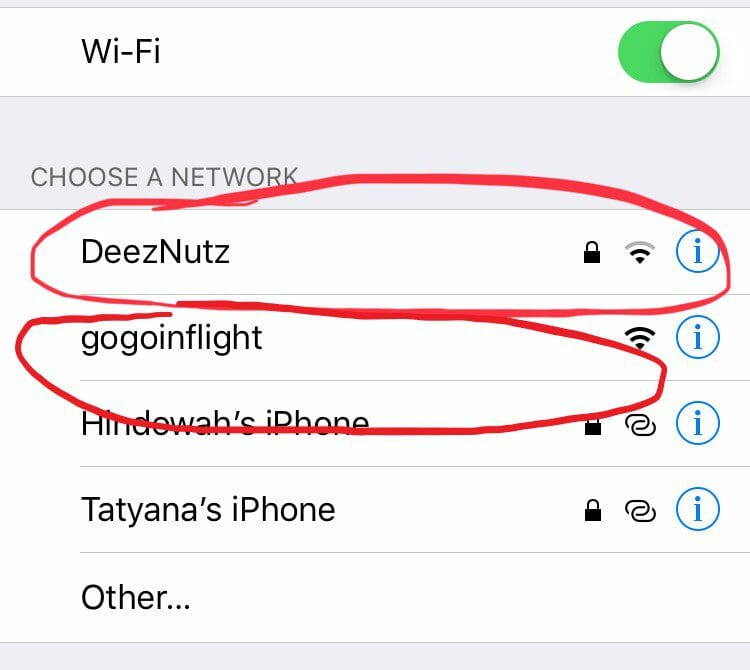 ---
Representative Tarr is also having a rough week. But, we're pretty sure it's just one unhinged cyber bully against her and not like an entire town. Yikes! I hope Yes Bistro doesn't sell milkshakes…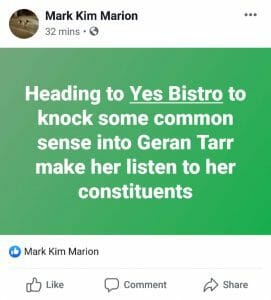 This guy even posted how Geran said, "crime is not a major problem in her district" on a popular crime page on Facebook. Note: she never said this. Geran personally responded to dozens of comments, apologizing for the fake news. What a waste of everyone's time. Hope he gets blocked.

---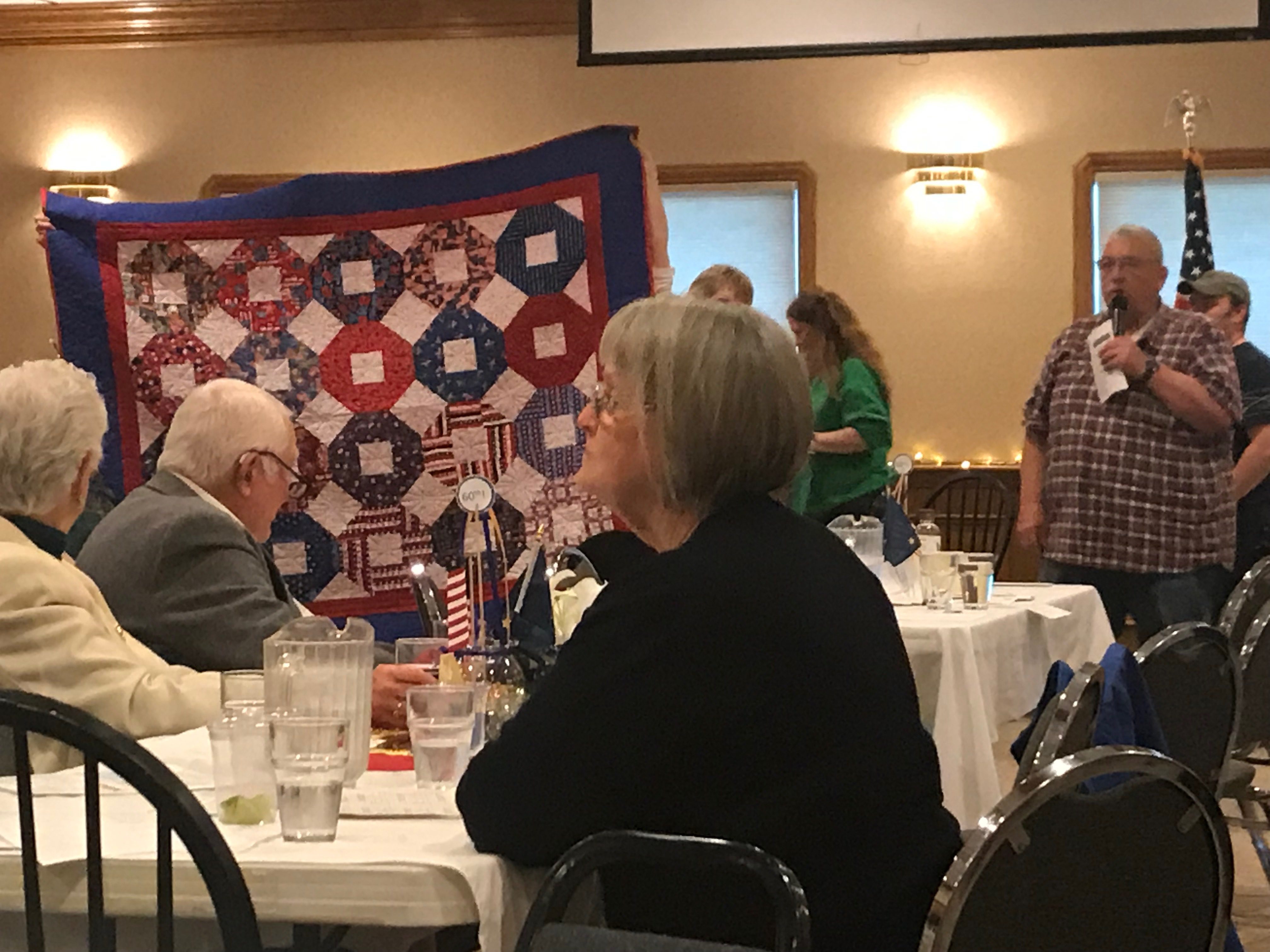 ---
---

---
Does anyone else think it's kinda weird former Representative Les Gara is paying money for sponsored Facebook posts?

Of course, with his penchant for butt dialing 911, maybe it was an accident. I guess we'll have to keep our eye on Les Gara's discussions. For the sake of his pocketbook, I sure hope he refrains from playing Candy Crush until he gets those butt dials under control. ???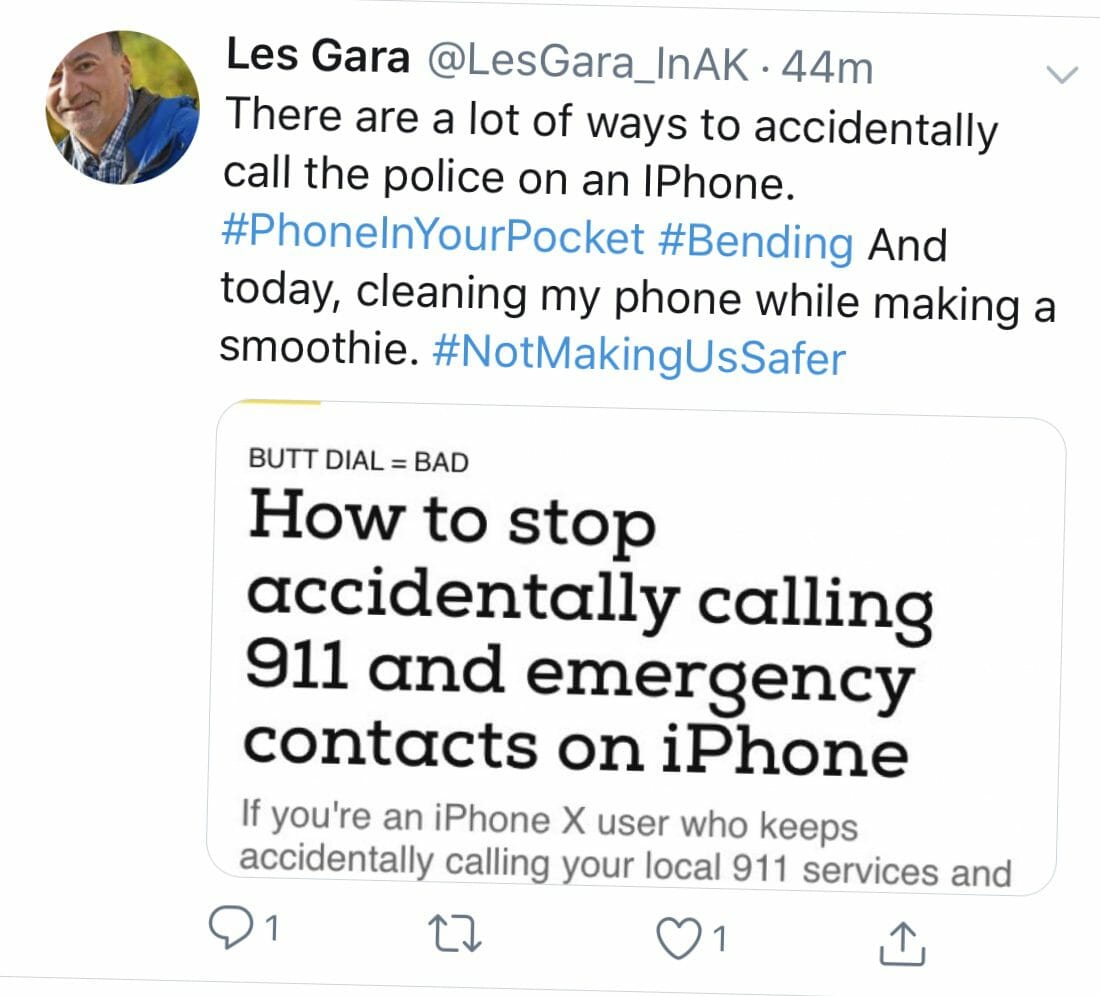 ---
??The Right were always putting him down (down, down)
They said he didn't represent their rich side of town (town, town)
He told me they were mad and that he'd only tax a tad
That's why I voted for the leader of the pack (vroom, vroom)??

---
Did Assemblymember Felix Rivera finally get a job?! Congratulations Cheers Felix! Now you have an actual reason not to attend committee meetings.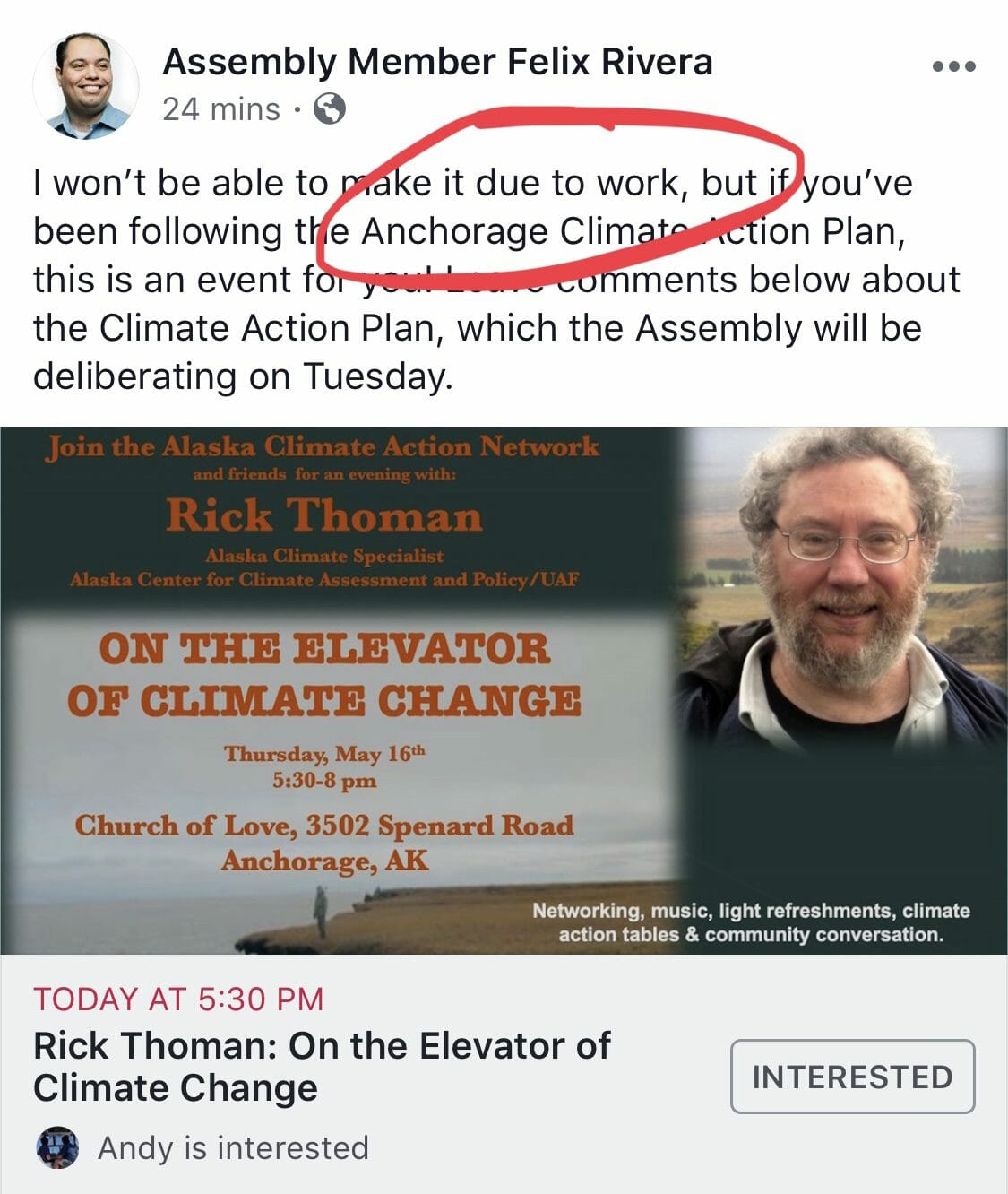 ---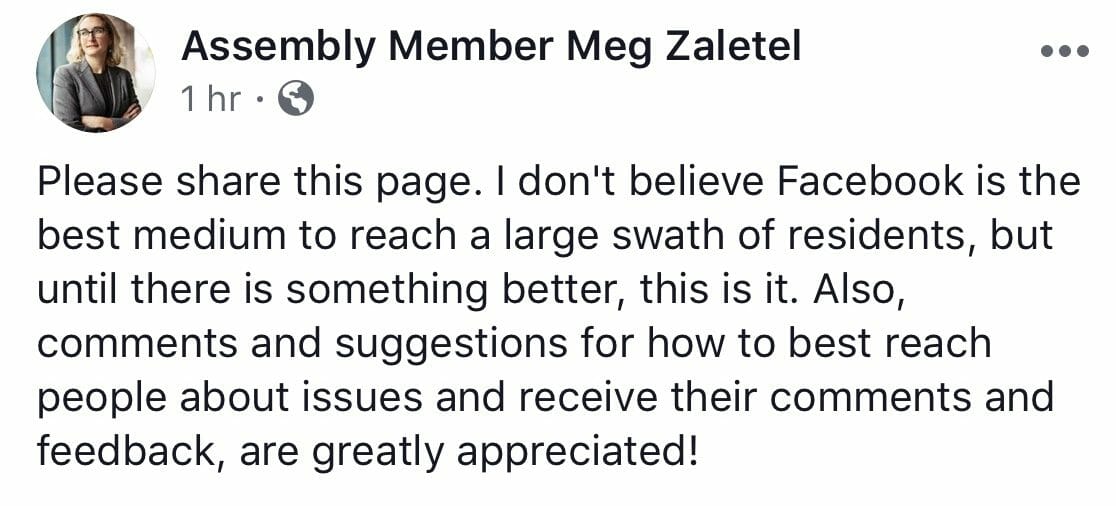 ---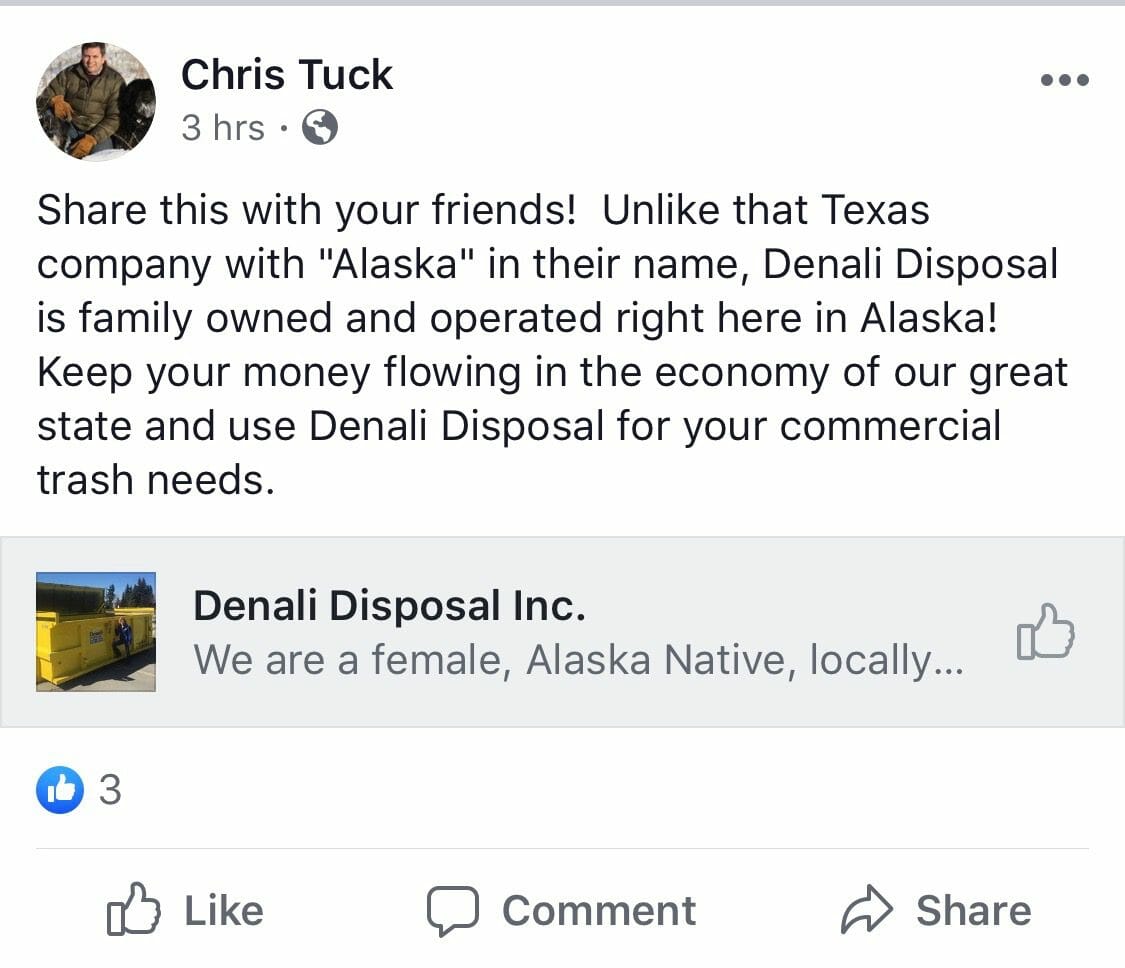 ---
Delete your account.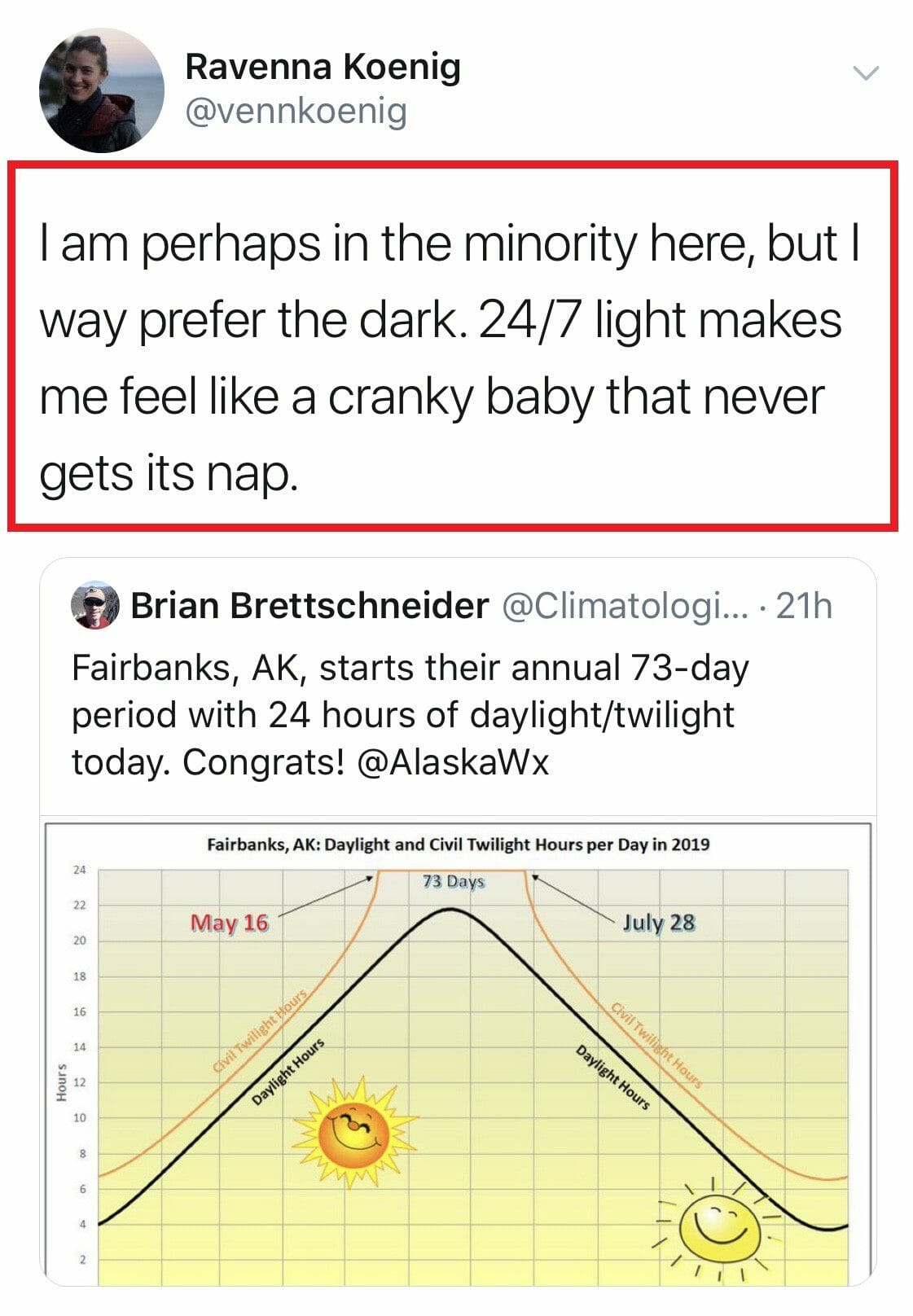 ---
Spotted at the Governor's mansion: we hear there might be some quality axes, chainsaws, scissors , Pocaro red pens, and other budget cutting tools at bargain prices.

---
Representative Jackson, send us an updated pic once you have a chance to get your new plates on your car!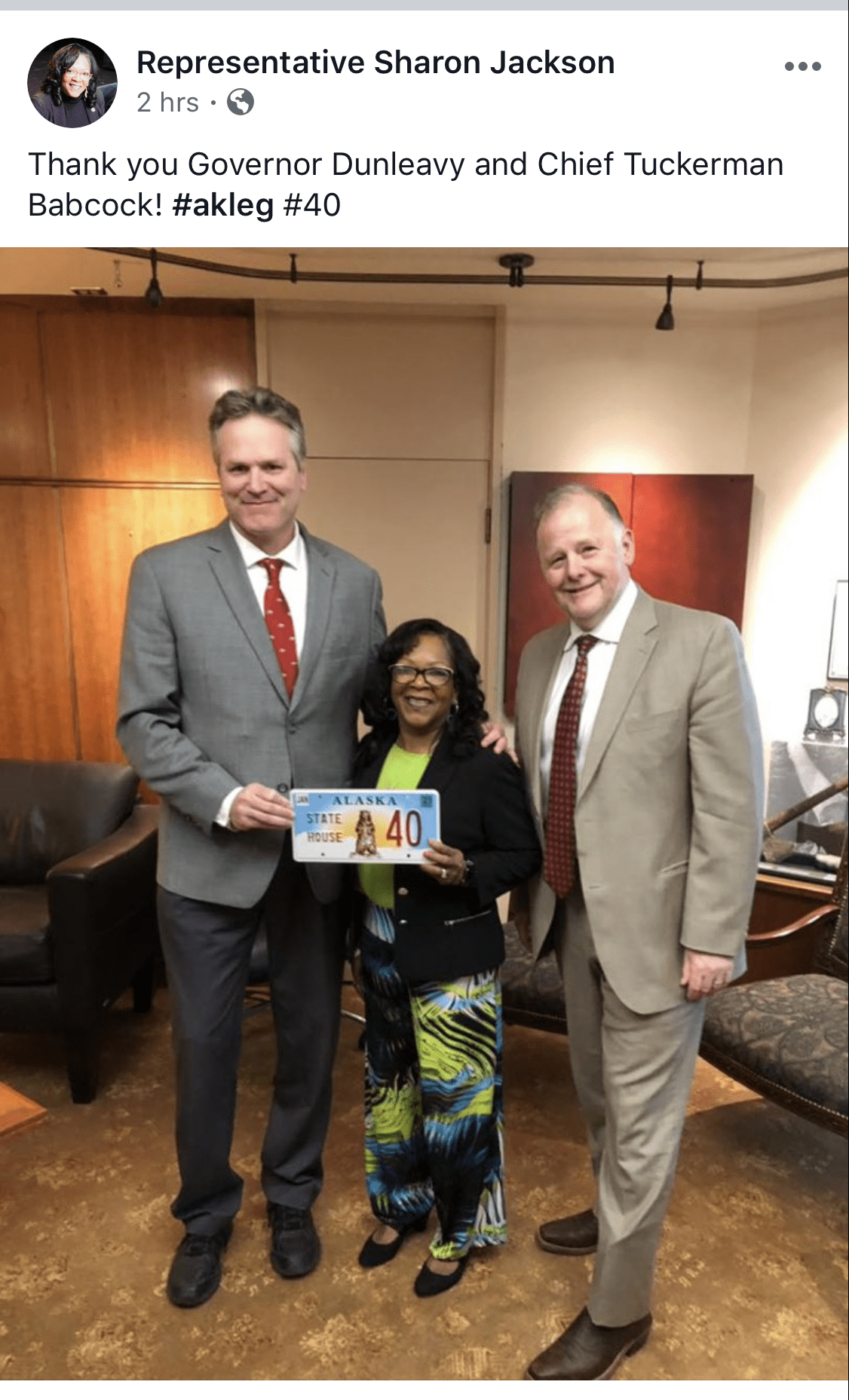 Speaking of leggie license plates, check out this one from former Legislator and prolific napper Facebook poster, Bob Lynn. Bob recently relocated to SoCal and Alaska will miss him.

---
Spotted at Mead Treadwell's house: Quinn Christopherson performing a tiny desk house concert in front of about 20 VIPS. But that's not the best part. Slightly apart from the rest of the invitees was a "reserved table" with a red table cloth, two bottles of Pellegrino, wine, plates of food, and some roses in a vase. Our tipster first thought it was for Mead and his wife. That wouldn't surprise us either! But no. Apparently David Parks set it up FOR HIS DATE. OMG ?
---
Spotted in the air: Senate President Cathy Giessel, Representative Lance Pruitt, and Communications Director to Governor Dunleavy (and, you know, Lance's wife) Mary Ann Pruitt all flying in first class to Anchorage for the weekend. Senators Lora Reinbold and Shelley Hughes flew coach.
---
Spotted at Fast Eddy's in Tok: Former Representative Dan Saddler
---
Spotted at Congressman Don Young's house in Fort Yukon: Graffiti on the side of his shed that says, "He reimbursed himself with campaign funds."
Yeah, I don't think Don's gonna like that.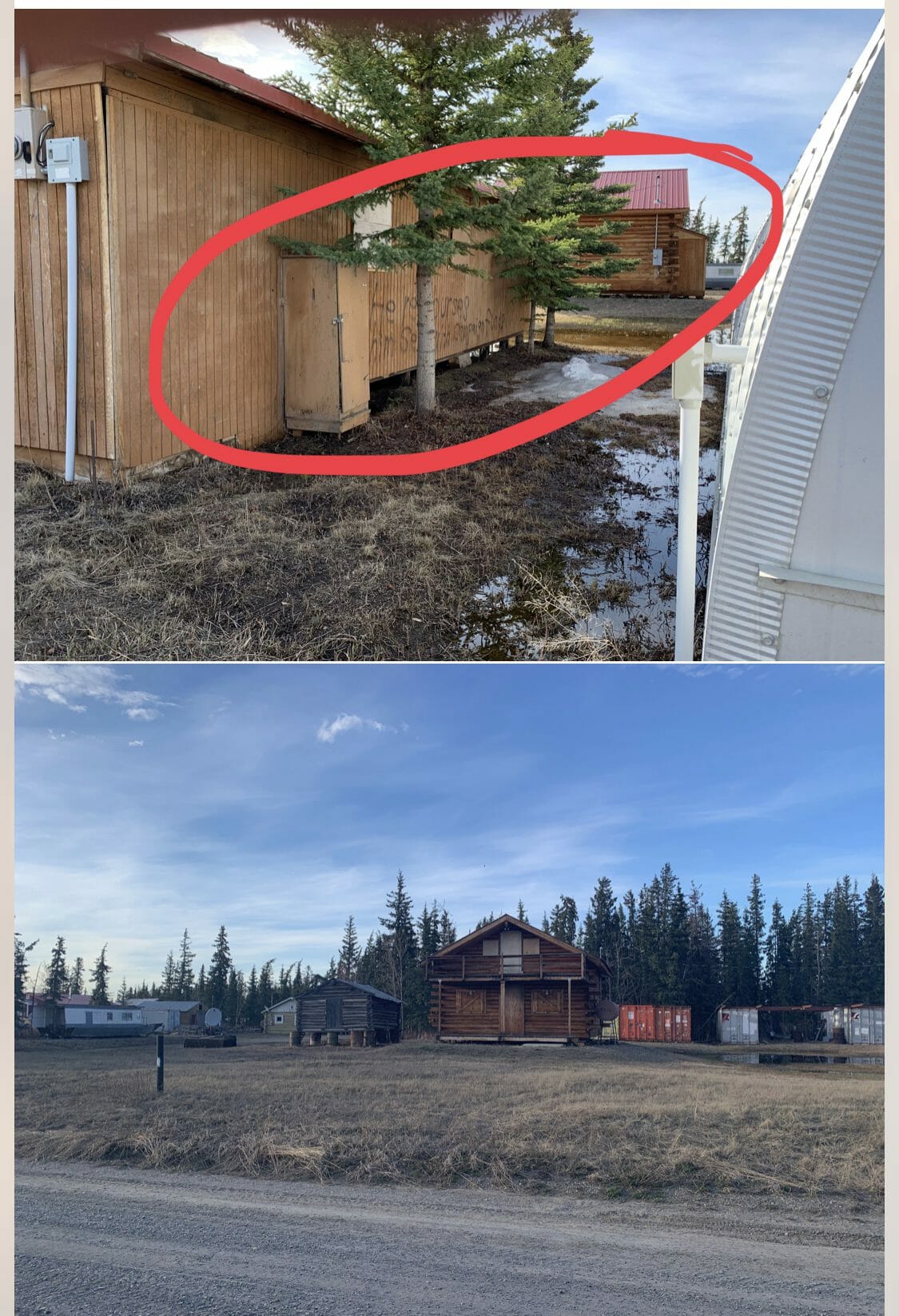 ---
Spotted at F Street (on his anniversary): Mayor Dan!
---
Overheard in the air: Senator Lora Reinbold telling some guy, "I'm the only one that has access to my Facebook. No one can touch it. No one can do my messaging like I do."
---
Overheard: I heard that Andy Jensen guy filling in for Dave yesterday. For the first hour I thought it was a national show because he did such a good job. Then I finally figured out it's the same guy Dave drinks whiskey with every Friday at 4:30. I like him.
The Alaska Stalker was born and raised in Alaska, and lives in South Anchorage with her husband, daughter, and son. She is not Jeff Landfield.