Congressman Don Young (R – Alaska) introduced a private bill yesterday for Rebecca Trimble. A private bill "provides benefits to specified individuals (including corporate bodies). Individuals sometimes request relief through private legislation when administrative or legal remedies are exhausted. Many private bills deal with immigration–granting citizenship or permanent residency."
The Landmine first wrote about Trimble's story in March. Trimble, who was adopted as a baby by an American couple and raised in the United States, was ordered to leave the United States or face deportation by the government earlier this year. You can read that story here. Trimble now lives in Bethel with her husband and two children. Her husband John is a dentist in Bethel and an Army Reserve officer.
The New York Times did a story on Trimble earlier this month. After the Landmine story came out in March, Senators Lisa Murkowski (R – Alaska) and Dan Sullivan (R – Alaska) introduced a private bill for Trimble in the Senate. A private bill, like a regular bill, must be passed by both the House and Senate, and then must be signed by the President to go into effect. According to Anchorage immigration attorney Margaret Stock, who is also representing Trimble, "Private bills are very rare and this is the first time in my memory that the entire Alaska Congressional delegation has sponsored such a bill in both House and Senate to benefit an Alaska resident. The Trimbles are hopeful that this joint effort by Alaska's Congressional delegation will prevent her deportation."
Advertisement. For information about purchasing ads, please click here.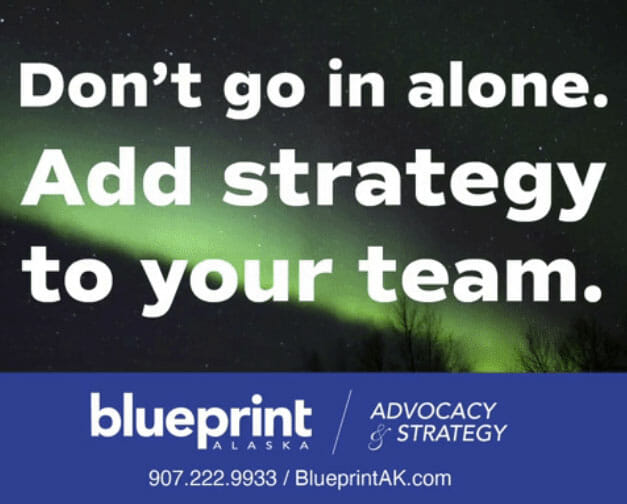 I spoke with Rebecca and asked her about the private bill. She said, "I am very grateful for the support from Congressman Young and Senators Murkowski and Sullivan. I'm hoping that this brings awareness to the issue and also hopeful the bill will get passed. There have been so many doors closed that I hope this one stays open."
For the bill to go into effect, which would make Trimble a permanent resident, it will need to pass the House and Senate, and be signed by the President, before the next Congress.