Zach Freeman, who worked as the House Republican Minority press secretary from December 31, 2018 to January 18, 2021, won a communications contract from the Department of Administration while he was still employed by the Alaska Legislature. His employment dates with the legislature were provided by the Legislative Affairs Agency.
According to documents obtained by the Landmine through a records request, Freeman's company, Imperial Independent Media, was awarded the contract on January 4, 2021, 14 days before his employment with the legislature ended. The RFP for the contract was issued on December 15, 2020. Bids were due six days later on December 21, 2020. Three firms bid on the RFP. The contract was approved by Commissioner Kelly Tshibaka.
The value of the contract is not-to-exceed $88,400. $44,200 from January 2, 2021 to June 30, 2021 with an optional six month extension for an additional $44,200. According to the contract, the scope of work includes developing a communications strategy, a social media strategy, and other press and communications work.
Freeman listed then-Minority Leader and now former Representative Lance Pruitt as a reference in his proposal. According to the Legislative Affairs Agency, Freeman was employed by Pruitt at a bi-weekly salary of $2,232.75. Freeman notes a "potentially hostile and quick changing media landscape" in his proposal. He lists his hourly rate at $68 and estimates 650 hours for the first term, just under 30 hours a week. You can see the full proposal here.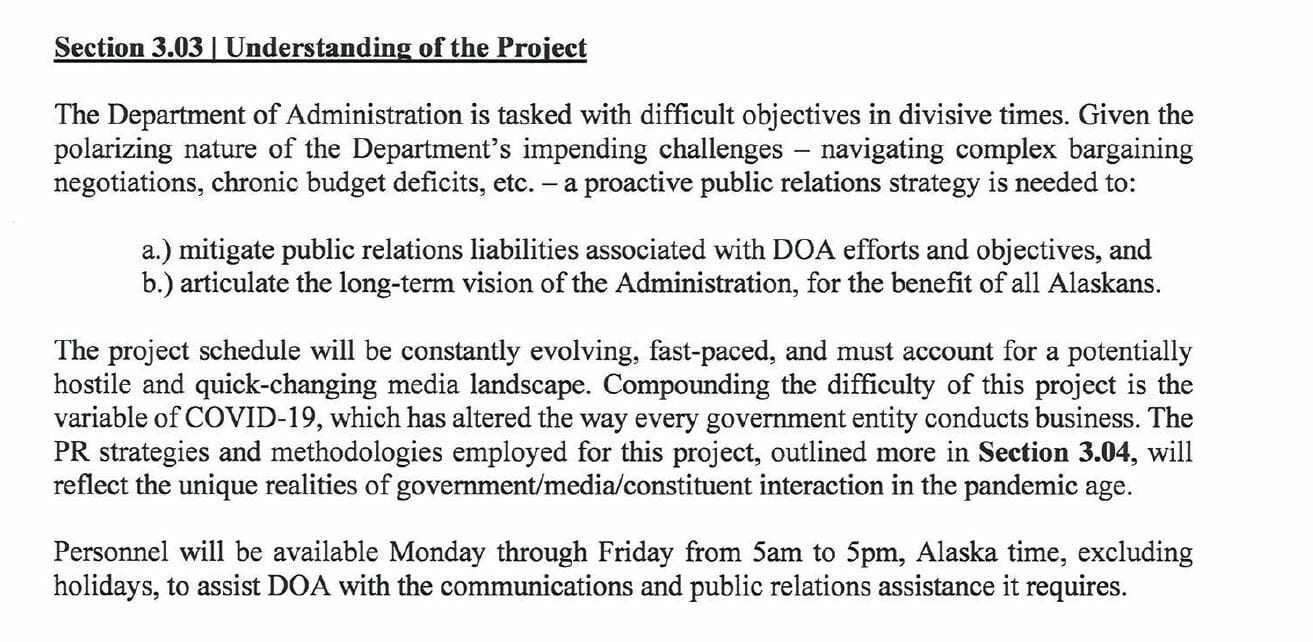 The other firms to bid the contract were Blueprint Alaska and Kathy Day Public Relations. Freeman's firm had the highest score.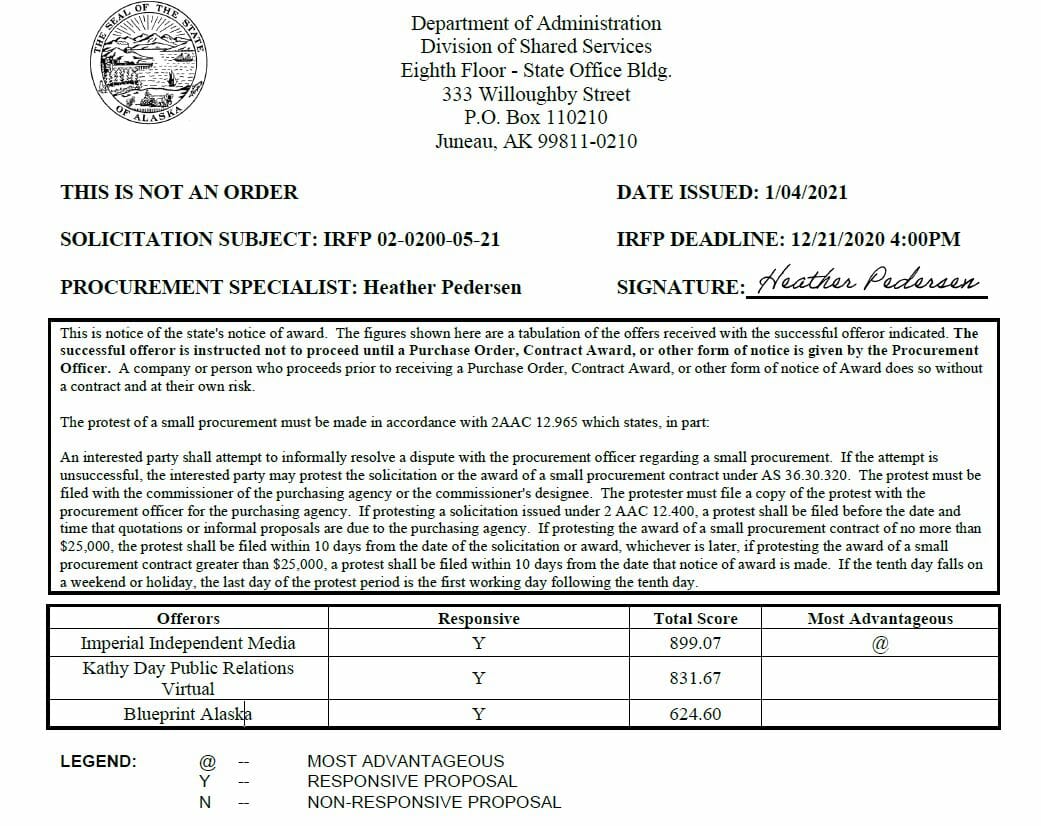 Freeman also did work for several legislative candidates last year through his company Imperial Independent Media while he was employed by the legislature. According to Alaska Public Offices Commission reports, Freeman's company was paid for campaign work by Senator Shelley Hughes (R – Palmer), Representative Sara Rasmussen (R – Anchorage) and Representative Kelly Merrick (R – Eagle River), all who were legislators at the time. Rasmussen and Merrick were part of the House Republican Minority at the time. Freeman also did work for several other candidates, the following of which won their elections: Senator Roger Holland (R – Anchorage), Representative Mike Cronk (R – Tok/Northway), and Representative Tom McKay (R – Anchorage).
On his website, Freeman says he "has dedicated his career to helping organizations and individuals grow their empires."