The 2020 general election has come and gone. Well, kind of. Alaska has yet to count its absentee votes, which number over 100,000 or nearly 40% of the total vote. More on that later. While there are many races that will likely flip once the absentee votes are counted, Republicans had a big win on Tuesday. They are poised to take control of the House and Senate. But the way both bodies end up organizing is still up in the air. A big thanks to all of our guests and everyone who tuned in to our virtual Election Central.
A friendly message and reminder to all our readers, the Landmine is made possible by myself and a team of awesome Alaskans. It takes a lot of work to provide the content we do. If you enjoy the content we provide, please consider making a one time or recurring monthly donation. You can click here to donate. We have a donation system that makes it super easy. We would really appreciate it. And thanks to everyone who has been supportive!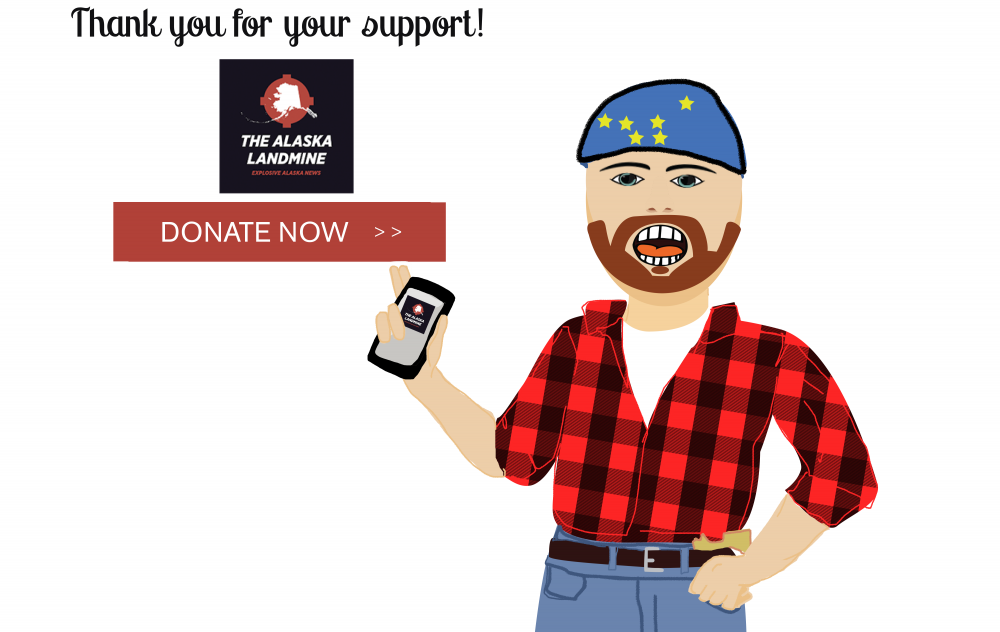 The Election
Team Landmine's election predictions were spot on, for the most part. We did miss some races. Most notably were wrong on Ballot Measure 1, Senate District B, House District 1, House District 31, and House District 40. For Ballot Measure 1 to pass, over 70% of outstanding votes would need to be yes votes. That is almost impossible to happen. The no campaign had a big win.
We called Senate B and House 1, 31, and 40 toss-ups because of the dynamics of the races and previous elections. Republican Robb Myers had a big win. Independent Marna Sanford needs over 85% of outstanding votes to win, which won't happen. Evan Eads proved to be not much of a factor. He is currently at just over 4%.
Representative Bart LeBon (R – Fairbanks) won by just one vote in 2018. We also called this one a toss-up. Democrat Christopher Quist needs over 68% of outstanding votes to win. LeBon should be safe.
Representative Sarah Vance (R – Homer) had a real challenger in Kelly Cooper. She was well funded and is well known in the district. We also called this one a toss-up. But Vance had a big showing on election night. Cooper needs over 72% of outstanding ballots to win, which is extremely unlikely.
District 40 surprised almost everyone. Democrat Elizabeth Ferguson was endorsed by Representative John Lincoln (I – Kotzebue). Independent Josiah Patkotak did not really start campaigning until late into the election. We did quite a bit of analysis on this race but called it a called it a toss-up. Patkotak had a big win. Ferguson would need to get over 80% of the outstanding ballots to win.
I think one of the biggest lessons here is the power of the down ballot in a presidential election year. President Donald Trump, Senator Dan Sullivan (R – Alaska) and Congressman Don Young (R – Alaska) all helped down ballot Republicans. With all the noise it's sometimes easy to forget that Alaska is a red state. Big money, good campaigning, and hard work did not do much for many Democrats challenging  Republicans.
The vote totals so far only include in-person early votes up until Thursday, October 29 and votes cast on Election Day. So all of the in-person early votes from October 30 – November 2 and all absentee votes have yet to be included. This is over 130,000 ballots. The counting on those starts on Tuesday. More absentee ballots can still come in as long as they were postmarked by Tuesday. Several races are likely to flip once all the votes are counted.. Here is a list of the races that could flip:
When I refer to how remaining ballots skew below, it's just Republican to Democrat. This does not factor in Undeclared and Nonpartisan ballots.
District 4. Representative Grier Hopkins (D – Fairbanks) is down by 457 votes to Republican Keith Kurber. There are 3,621 votes to be counted. Hopkins needs 56.31% to win. The remaining ballots skew Democrat. Hopkins should win this one.
District 5. Representative Adam Wool (D – Fairbanks) is down by 471 votes to Republican Kevin McKinley. There are 2,900 votes to be counted. Wool needs 58.12% to win. The remaining ballots skew Democrat, even more so than District 4. While it will probably be close, Wool will probably squeak by.
District 15. Democrat Lyn Franks is down by 389 votes to Republican David Nelson. There are 2,390 votes to be counted. Franks needs 58.14% to win. But the remaining votes skew Republican because of JBER. So Nelson should keep his lead.
District 16. Representative Ivy Spohnholz (D – Anchorage) is down by 341 votes to Republican Paul Bauer. There are 3,448 votes to be counted. Spohnholz needs 54.94% to win. The remaining ballots skew heavily Democrat. Spohnholz should end up winning.
District 21. Republican Lynette Largent is down is down by 52 votes to by Representative Matt Claman (D – Anchorage). There are 4,078 votes to be counted. Largent needs 50.64% to win. The remaining ballots skew heavily Democrat. Claman will win.
District 23. Representative Chris Tuck (D – Anchorage) is down by 549 votes to Republican Kathy Henslee. There are 2,992 votes to be counted. Tuck needs 59.17% to win. The remaining ballots skew Democrat, but not by as much as other districts. This one will be close.
District 25. "Independent" Calvin Scharge is down by 831 votes to Representative Mel Gillis (R – Anchorage). There are 3,808 votes to be counted. Schrage needs 60.91% to win. The remaining ballots skew Democrat, but not as much as other districts. Full disclosure, I ran Gillis' campaign. We have done a ton of analysis on the outstanding ballots. While Schrage will definitely catch up, I think Gillis will win this one.
District 27. Democrat Liz Snyder is down by 1,092 votes to Representative Lance Pruitt (R – Anchorage). There are 4,099 ballots to be counted. Snyder needs 63.32% to win. While the remaining ballots skew Democrat, Snyder has an uphill battle.
District 35. Representative Jonathan Kreiss-Tomkins (D – Sitka) is down by 151 votes to Republican Kenny Skaflestad. There are 4,914 ballots to be counted. Kreiss-Tomkins needs 51.54% to win. The remaining ballots skew Democrat. Kreiss-Tomkins will win.
District H. Senator Bill Wielechowski (D – Anchorage) is down by 121 votes to Republican Madeleine Gaiser. There are 5,838 ballots to be counted. Wielechowski needs 51.04% to win. The remaining ballots skew Democrat. Wielechowski will win.
Ballot Measure 2. No is currently up by 24,113 votes. There are 131,536 votes to be counted. Yes needs 59.17% to pass. While the ballots skew Republican, there are a lot of Undeclared and Nonpartisan voters in there. It's hard to say how they go. This one could be close.
A previous version of this article had Claman down by 52 votes. He is up by 52 votes. 
While some think "Independents" Al Gross and Alyse Galvin still have a chance, I'm here to tell you they don't. Gross would need 71.90% of outstanding ballots to defeat Sullivan. Galvin would need 69.13% to defeat Young. The remaining ballots skew Republican. Sullivan and Young will both win reelection.
Shout out to Jordan Shilling for putting together an awesome spreadsheet with all of this data. You can look at it here.
What does all this mean for organization? That really depends who you ask. In the Senate there will again be 13 Republicans and 7 Democrats. But the split is really 10-7-3. The 3 are Senators Mike Shower (R – Wasilla), Lora Reinbold (R – Eagle River), and Shelley Hughes (R – Palmer). Shower and Reinbold are a problem. They go off on their colleagues on social media and the radio. Hughes less so but she eggs them on. They all seem hell bent against a binding rule on the budget. Senator Bert Stedman (R – Sitka) told me there has to be a caucus agreement on the final passage of the budget. Senator Peter Micciche (R – Soldotna) is trying to put an organization together but you need 11. Senators Gary Stevens (R – Kodiak), Click Bishop (R – Fairbanks), Natasha von Imhof (R – Anchorage), and Josh Revak (R – Anchorage) don't want to be in a caucus where Shower and Reinbold have power. Roger Holland and Robb Myers will be busy learning how to get around the Capitol and understand the system. Senator Mia Costello (R – Anchorage) has political ambitions. While I put her in the 10 group, she could align herself with the 3 group. Senator David Wilson (R – Wasilla) will go with the flow. It's really hard to say how the Senate shakes out. I give it a 40% chance some kind of coalition results. But it's more likely the Republicans work something out. Most of them will be up for reelection in 2022 because of redistricting.
The House is another story. Even if all the Democrats who are down end up winning, the Republicans will still have a majority. But that majority will include Representatives David Eastman (R – Wasilla), Sarah Vance (R – Homer), Ben Carpenter (R – Nikiski), as well as Christopher Kurka and Kevin McCabe. Which could make things very difficult. None of them have ever been in a majority. It was easy for Eastman, Vance, and Carpenter to stand up and go off on Speaker Bryce Edgmon (I – Dillingham) when they were in the minority. The binding vote on the budget will also be an issue in the House. Lance Pruitt is trying to put an organization together but it sounds like he currently lacks the votes for speaker. Representative Cathy Tilton (R – Wasilla) is going for rules chair and she seems to have the votes. Will she try and become speaker? It's possible. Or will Pruitt reach out to Representative Neal Foster (D – Nome) and Josiah Patkotak? Foster was in the Republican majority years ago. It's clear the Republicans will be in control in the House. But how exactly the organization looks is hard to say at this point. Once all the election results are clear (probably by Wednesday or Thursday) things will start moving. It could get very loose.
Other Happenings 
Governor Mike Dunleavy (R – Alaska) announced this week he would issue a new 30-day emergency declaration. The current one expires on November 15. So it looks like a special session to extend the current one is not going to happen. The legislature seems to lack the votes or will to call themselves in. And Dunleavy does not seem to want to call them in either. This move raises legal questions that will likely end up being litigated. It also creates a situation where the legislature would need to go into a special session by December 15 to extend the emergency declaration. I don't think Dunleavy can just keep issuing a new one every 30 days. One of the things the emergency declaration does is allow the state federal receipt authority for COVID funds.
Mike Anderson left his role as communications director for Senator Sullivan's D.C. office. Somehow I just learned this. He left in September. He is interning at the Anchorage District Attorney's office while he finishes up law school online. Congrats, Big Mike!
Speaking of Senator Sullivan's staff. The one and only Amanda Coyne was spotted this week in Anchorage. She's honestly one of my favorite people.
The position for executive director of the Redistricting Board closed on Tuesday. I'm not sure who applied but I know several people who I thought would apply who did not. Whoever gets that job will have a big role in the redistricting process.
This Week's Loose Unit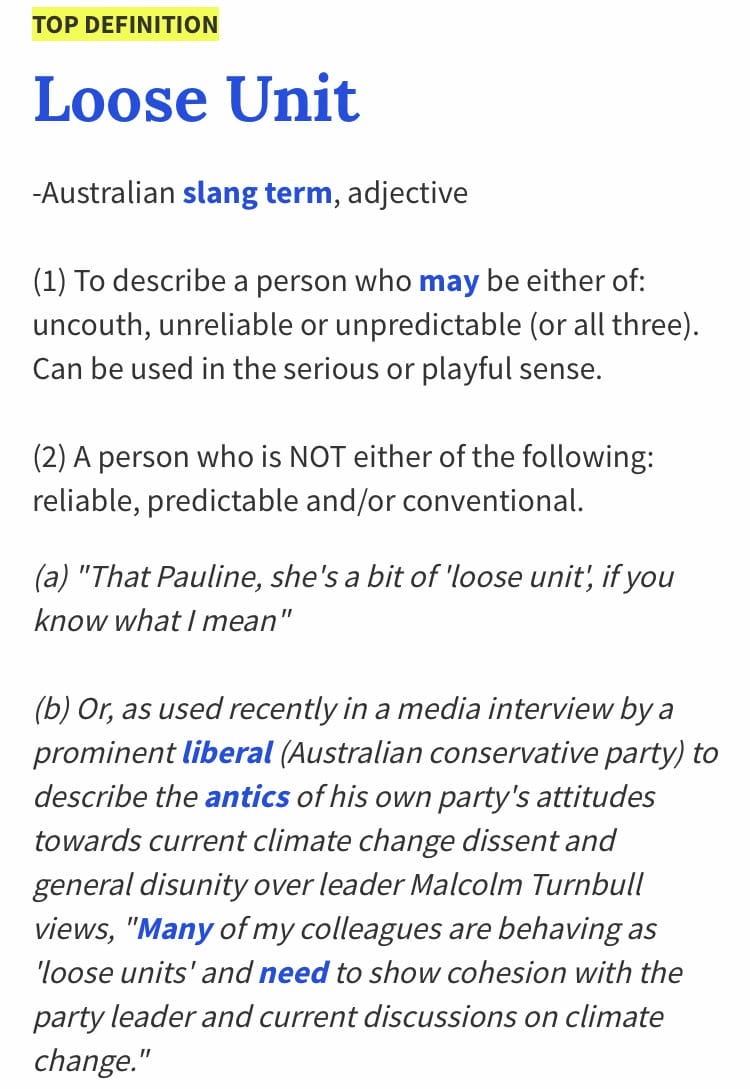 This week was easy. This week's Loose Unit is the Alaska Division of Elections. Thanks to their bonehead decision about waiting a week to count absentee ballots, Alaska is the laughing stock of the nation. Case in point this loose tweet loose from Jimmy Kimmel:
In years past the Division counted the absentee ballots up until the Thursday before the election, just like they did with early in-person votes. This way we all had a really good idea of who won and lost. But for some reason they decided to count none of them until a week after the election. Very loose. We saw the chaos this created after the primary where several races flipped after the absentee ballots were counted. As I wrote above, many races will flip after the absentee votes are counted. This is not only loose, it's unfair and confusing to the public.
Although Alaska only has three electoral votes, we have not been called yet due to this stupidity. I have had several friends from the lower 48 and abroad contact me asking what is wrong with our vote counting. Super loose. Hopefully they resolve this for the next election.
If you have a nomination for this week's Loose Unit, or if you have any political news, stories or gossip (or any old pics of politicians or public officials) please email me at [email protected]