Christmas is just five days away! And New Years is just around the corner. Pretty soon it will be January and 2020 will be behind all of us. The 32nd Alaska Legislature is set to gavel in on January 19, 2021, just under a month away. The House or Senate have yet to organize majorities. If they are not organized by the start of the next session, 2021 could prove to be looser than ever in Juneau.
A friendly message and reminder to all our readers, the Landmine is made possible by myself and a team of awesome Alaskans. It takes a lot of work to provide the content we do. If you enjoy the content we provide, please consider making a one time or recurring monthly donation. You can click here to donate. We have a donation system that makes it super easy. We would really appreciate  it. And thanks to everyone who has been supportive!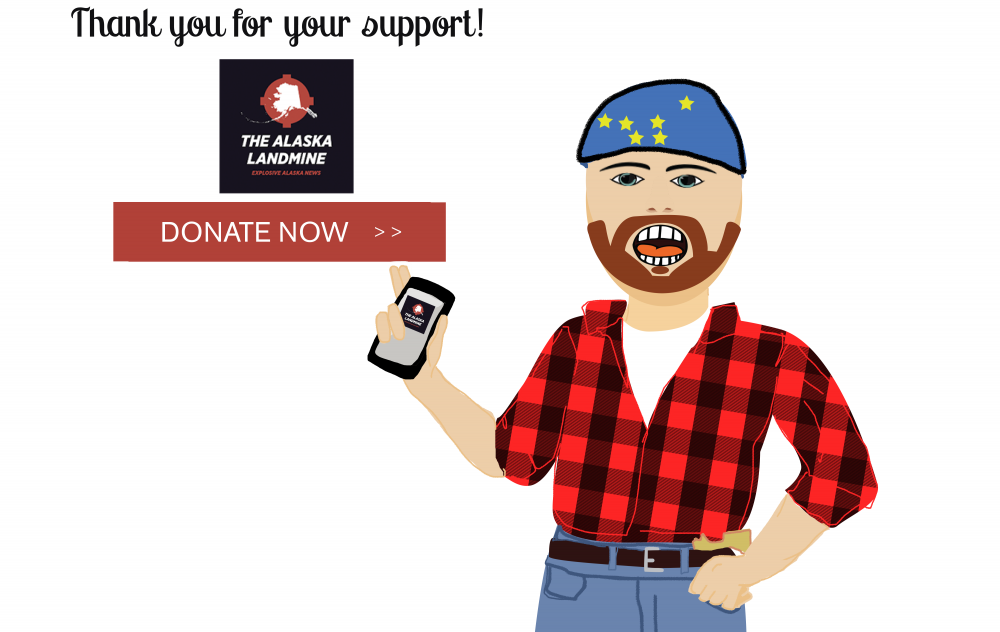 Landfield Got Covid
Yesterday I tested positive for Covid. I got tested because I was supposed to go to Hawaii on Tuesday. The positive result was a surprise as I have zero symptoms. I was actually supposed to go to New Mexico to see my parents on Tuesday. But I cancelled that a few weeks ago because the Covid situation in New Mexico is bad and my parents are in their 70s. So it's a good thing I cancelled because if I do have it I likely have had it for a at least five days. I know two people who tested positive and a day or two later tested negative. Both had no symptoms. I got my test at Capstone in Anchorage. I previously tested negative on October 28 and November 13 at the free site at ChangePoint location.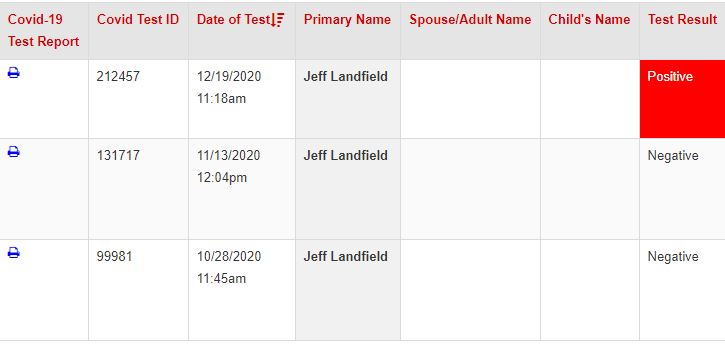 I waited almost three hours yesterday morning in line in my car to get the test. When it was finally my turn the tester had just come outside from the building with a bunch of blank vials. She asked my name and fumbled through them to find mine. I almost asked her to see it to make sure it was my name on the vial. I got my results later that night. I went back this morning to get another test and waited almost two hours. When the woman came to get my info the person on the other end of the radio told her I tested positive yesterday. She then informed me I could not get a test because I had to wait 24 hours. I told her it had been 24 hours. But she would not let me get tested. So they lost another $95!
On a positive note, several people have contacted me and said they had me on their Covid bingo cards. And to make matters worse, when I got home yesterday from the test the person who plows our HOA accidentally backed into me with a loader as I was parking. I have a white car and it was snowing. Luckily, I'm the president of the board. The hood is buckled and the bumper is cracked. So now I need to get that fixed. And tomorrow is – wait for it – my birthday. I was hoping for a slightly better birthday. I changed my tickets to leave on December 31. Thanks for being so helpful, Alaska Airlines! Hopefully I will have a negative test by then.
If you have not heard, I filed a lawsuit this week against Governor Mike Dunleavy (R – Alaska), his Chief of Staff Ben Stevens, and his Deputy Communications Director Jeff Turner. I am asking the judge to order that I be invited gubernatorial press briefings, as I previously had been for most of 2019. After Jeff Turner took over I stopped being invited, and not told why. I am not asking for special treatment, just that I be treated like any other member of the media. My lawyers, Matt Singer and Lee Baxter from Schwabe, Williamson & Wyatt, are representing me pro bono, which I greatly appreciate. They filed the complaint on Thursday and will be filing an injunction and my affidavit this week. I believe the First Amendment and freedom of the press are crucial to a democracy. I have spent over a year trying to work this out with them, to no avail. After I was prevented from asking a question ast Governor Dunleavy's recent budget conference (another reporter sent me the call in number and code) I decided the only way to get this resolved was by going to the court.
Other Happenings
Anchorage mayoral candidate Mike Robbins made a Facebook post on Friday announcing a "conservative candidate summit" on Tuesday at 10 am where the conservative candidates could get behind one candidate. There was just one problem. He had not talked to Dave Bronson or Bill Evans about the summit, which he scheduled three days before Christmas. Bronson said he heard about the summit from a supporter. How bizarre. Great idea but horrible execution. You can see Robbins' post and Bronson's response below. Bronson basically channeled Bill O'Reilly and said, "We'll do it Live!" How weird. Evans has remained appropriately quiet on the very loose situation.
Mayoral candidate Bill Evans posted an endorsement from former Anchorage Mayor Dan Sullivan this week. You can watch it here. In the video Sullivan says Evans is the "right person, in the right place, at the right time for Anchorage." Sullivan served as Anchorage mayor from 2009-2015.
Kellen Brent Pierce revealed that Suzanne Downing received almost $50,000 in Covid loans. I got a PPP loan for just under $10,000. I made just under $50,000 in 2019 from the Landmine. Mine was also from Northrim Bank. The application was based off a formula from the prior years tax return. So based off the $23,023 PPP loan, she made over $100,000 in 2019.  She seems to really be raking it in! It's amazing how someone like her, who decries so many people who rely on or get government help, goes to the government for help when she can. I don't have any problem with people who took Covid money who suffered real economic harm. In fact, I think the government has not done enough for small business owners and working people. Maybe Downing suffered an economic loss from Covid. I sure did. But her obtaining nearly $50,000 from the government seems suspect. And is definitely the epitome of hypocrisy.
It gets even better. Suzanne Downing, sole listed manager and member of Must Read Alaska, LLC, reportedly received a PPP loan of $23,023 dated 7/14/20 and an EID loan of $25,000 dated 8/10/20. pic.twitter.com/Y0rRpL1tzD

— Kellen Brent Pierce (@kellenbrent) December 20, 2020
Merry Christmas from the Department of Revenue! Those elves are amazing.
Amazing holiday email from Revenue Commissioner Lucinda Mahoney! We got elves Gov. Big Mike, Deputy Commissioner Mike Barnhill, and Commissioner Lucinda Mahoney. Let's hope for high oil prices in 2021! #akleg pic.twitter.com/fkgPqNn9d2

— The Alaska Landmine (@alaskalandmine) December 19, 2020
Commissioner Kelly Tshibaka (Chewie) issued a 26 page RFP this week for communications services. It was issued on December 15 and responses are due by 4 pm on December 21. Which happens to be my birthday. Maybe I should apply! A 26 page RFP that people have less than a week to respond to surely means one thing – this was specifically designed with someone in mind.
Commissioner Tshibaka has an RFP out for "communications services to assist the Commissioner's office with the development of a communication strategy for messaging DOA's goals and objectives." Maybe the Landmine should apply! #akleg https://t.co/3VyDKrI8Us

— The Alaska Landmine (@alaskalandmine) December 16, 2020
This Week's Loose Unit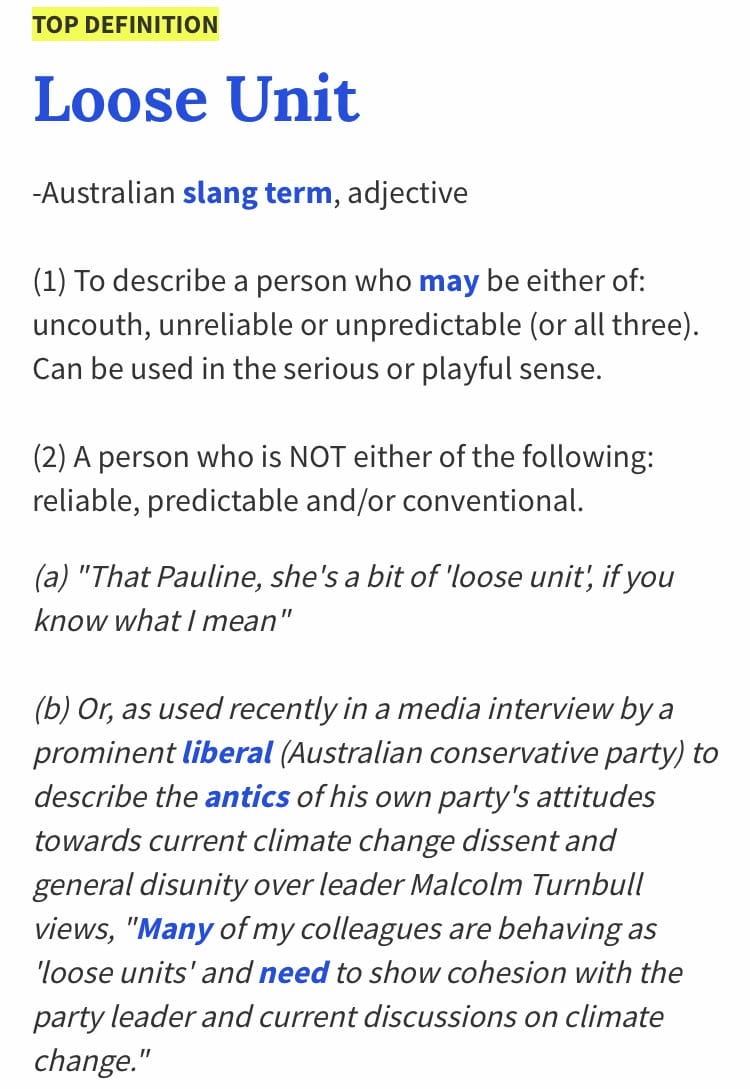 A Saturday surprise made this week's designee clear. This week's Loose Unit is a tie between Anchorage Assemblymember Jamie Allard and Anchorage mayoral candidate Dave Bronson. Allard posted a photo of her and Bronson yesterday at Jackie's Place in Anchorage. Jackie's chose to open up yesterday to dine-in service in violation of Acting Mayor Austin Quinn-Davidson's order halting dine-in service for December. There's loose, and then there's an elected official and mayoral candidate posting a photo of breaking the law loose. Classic Loose Units! I also have to give mayoral candidate Mike Robbins an honorable mention this week. He shared a video on his campaign Facebook page someone made outside of Jackie's. He also posted a pic on his personal Facebook page greeting people outside of Jackie's. So while Robbins appears to have been concerned enough to not go inside, he was not so concerned as to not show up. Very loose.
The funniest part about the "Day of Reckoning" protest yesterday was all the posts in Save Anchorage. Many people frustratingly posted that they were tired of driving around in the snow trying to find a place that was open. Here is just a small sample. I'm dying. The biggest beneficiaries seems to be drive-throughs. All around very loose.
If you have a nomination for this week's Loose Unit, or if you have any political news, stories or gossip (or any old pics of politicians or public officials) please email me at [email protected]