Absentee and early voting are both underway for the August 18 primary. Due to COVID there has been a much higher amount of absentee ballot requests that in previous years. Depending on how the returns go, and how close some races are, we may not know the winners of some races for days or weeks after the election. There has been a lot of talk about many of the primary races around Alaska, mostly Republican primaries. Stay tuned for a Landmine breakdown and predictions of all the contested primary races.
A quick update: the Alaska Stalker is on a break. She's about to have her third baby in four years! Send her some positive vibes.
A friendly message and reminder to all our readers, the Landmine is made possible by myself and a team of awesome Alaskans. It takes a lot of work to provide the content we do. If you enjoy the content we provide, please consider making a one time or recurring monthly donation. You can click here to donate. We have a donation system that makes it super easy. We would really appreciate it. And thanks to everyone who has been supportive!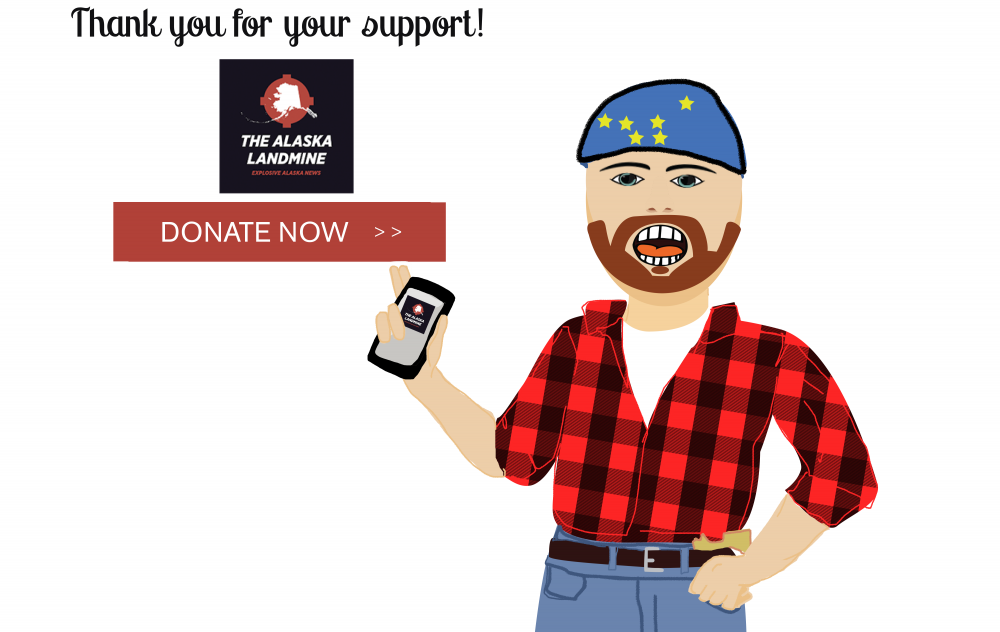 Political Mailers
Thanks to everyone who has sent me those political mailers. There has been some real doozies this year. Let's start with this one. When I posted this asking people to guess who sent it, no one guessed Senator Cathy Giessel (R – Anchorage). That mailer is, well, something else. Especially considering we have had nothing like that in Alaska. Check out the back side on the thread. It implies her primary opponent Roger Holland is not for law and order. Weird.
The contest between Lynn Gattis and Christopher Kurka is getting loose. They are both running for the seat Representative Colleen Sullivan-Leonard (R – Wasilla) is retiring from. As a pro-life Christian, Kurka seems like a real mean and angry guy. He is also not a fan of Landfield! Check out this mailer he sent out with a picture of me and Lynn Gattis. Liberal blogger! I guess he missed this piece I wrote in October against the recall against Governor Mike Dunleavy (R – Alaska). Also, that quote from Senator Mike Shower (R – Wasilla). Mike, did you think of calling Lynn and asking her what her position is?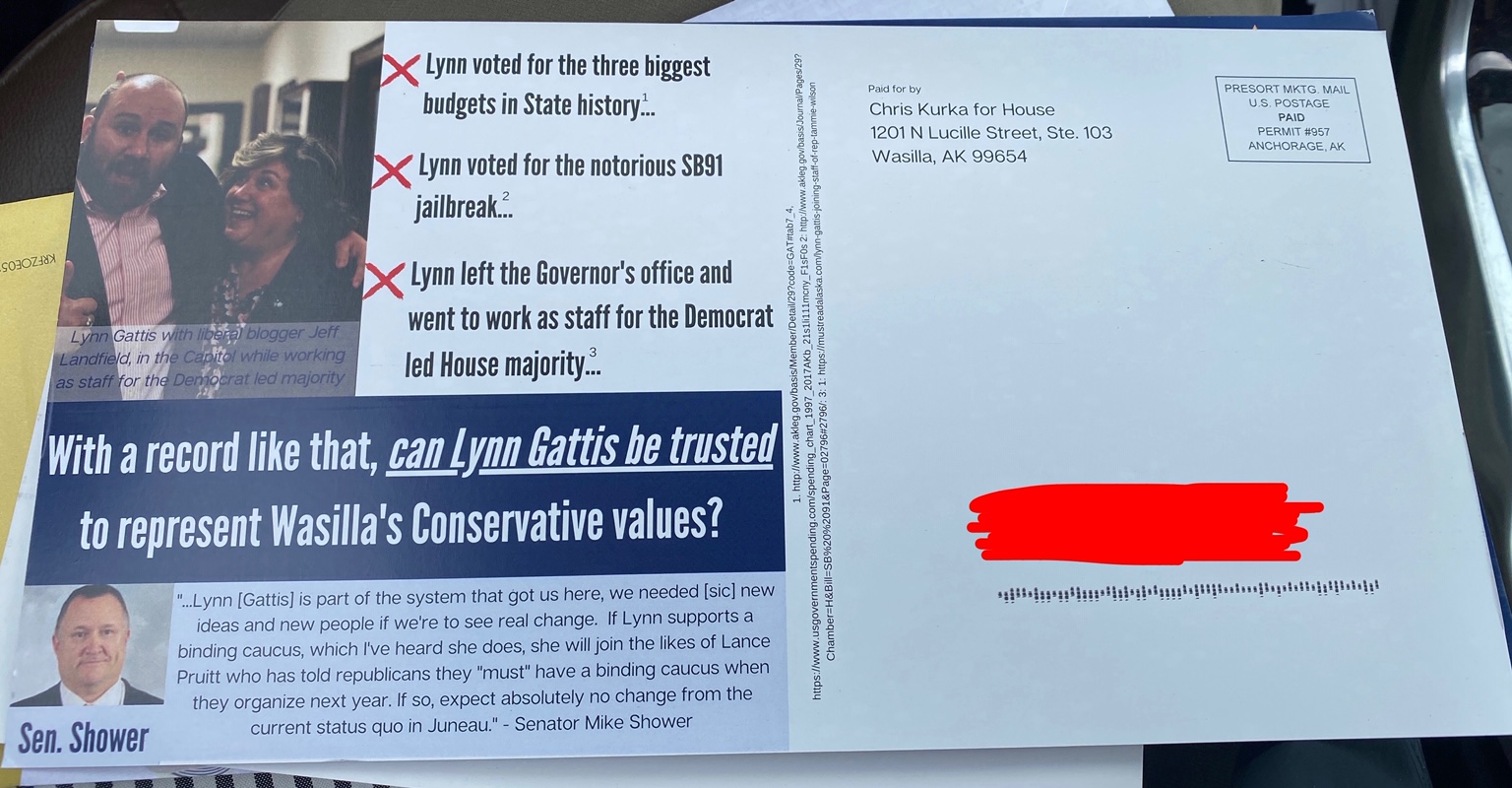 Here are some more mailers from that race. Kurka seems like a real stand up guy…
Dr. Al Gross really pumping up vote-by-mail.
The group, Council on Good Government, funded by the Republican State Leadership Council (RSLC) hit Representative David Eastman (R – Wasilla) with this mailer. Interestingly enough the group is using PS Strategies for all their campaign work. Click here to see their APOC filing. PS Strategies is owned by MaryAnn Pruitt, wife of Representative Lance Pruitt (R – Anchorage). Pruitt really wants to be speaker. I'm sure these two things have nothing to do with one another…
Kathy Henslee sen out this mailer. She is running against Connie! Dougherty in the Republican primary in District 23. Henelsee is new to politics but she has racked up some big endorsements. Tuckerman Babcock is the brother-in-law of Ralph Samuels (Samuels is married to Tuckerman's sister Portia). The Jamie Allard endorsement is loose. Allard and Henslee posted a pic this week dining at Kriner's Diner. The very loose Michael Chambers is also supporting Henslee. And of course former Governor Sean Parnell. Now that is a unique group of supporters.
Senator Josh Revak (R – Anchorage) sent out this weird mailer. As one Landmine reader commented, "I read it five times and still don't know what it means."
Please send me political mailers you have received so I can post them. You can email to [email protected] or message me on Facebook.
Other Happenings
The big news this week was that Governor Dunleavy has made two big hires. Akis Gialopsos has been hired as deputy chief of staff. Since Amy Demboski and Jeremy Price left their roles as deputies, the position has remained vacant. Demboski went to the Department of Commerce and Price went to the Alaska Oil and Gas Conservation Commission. Akis has a ton of experience in the Capitol and is widely respected. His most recent job was chief of staff to Senate President Giessel. He left that earlier this year to focus on his family's business. He will report to Ben Stevens, the current chief of staff.
The other hire was Miles Baker. Baker will be Dunleavy's new legislative director. He is replacing Suzanne Cunningham, who went to the Department of Health and Social Services. Baker is also widely respected in Juneau. He has worked for the University of Alaska for the last four years. Before that he was Senator Lisa Murkowski's (R – Alaska) state director. He also previously worked for Senator Bert Stedman (R – Sitka). Some trivia about Baker. He attended the United States Naval Academy and was a Marine. Check him out!
Senator Shelley Hughes (R – Palmer) announced last week that she was leaving the Senate Majority. This was clearly a campaign tactic but will likely cause her problems in the future. Leaving the team at the end for campaign reasons is no way to instill confidence in your colleagues. With her departure, Senator Lora Reinbold (R – Eagle River) also out of the caucus, and Senator Mike Shower effectively out as well, this leaves the Senate Majority at 11. If a special session is called, look for it to get very loose in the Senate.
Senator Mia Costello (R – Anchorage) has joined the PAC wagon. She formed "Mia Costello JOBS Political Action Committee" in July. She joins Representatives Gabrielle LeDoux (R – Anchorage) and Laddie Shaw (R – Anchorage), legislators who both also have PACs. Gabby PAC, Laddie PAC, and now Mia PAC! Mia PAC doesn't have the same ring to it as Gabby PAC and Laddie PAC though.
Check out this post from Leslie Becker. She's the Republican running against Representative Dan Ortiz (I – Ketchikan) in District 36. The website is no longer up but I got these screenshots. The weird one is where she prays to "open the hearts and minds of Alaska natives who have a wonderful opportunity to benefit from all of these resources." No idea what that means.
Senator Dan Sullivan (R – Alaska) is having a high dollar fundraiser today in Seward with some big wigs. Senators Ted Cruz (R – Texas) and Ben Sasse (R – Nebraska) are there supporting Sullivan. I'm told it's $2,500 to get in. I was not invited…
Check out this bizarre interaction between Representative Ben Carpenter (R – Nikiski) and Kenai Peninsula Borough Assemblymember Jesse Bjorkman about a BBC article written in pidgin English.
If you have not heard, we are putting on a virtual Election Central for the primary. It will be streamed on Facebook Live and KONR. You can click here for more info. A big thanks to all of our sponsors.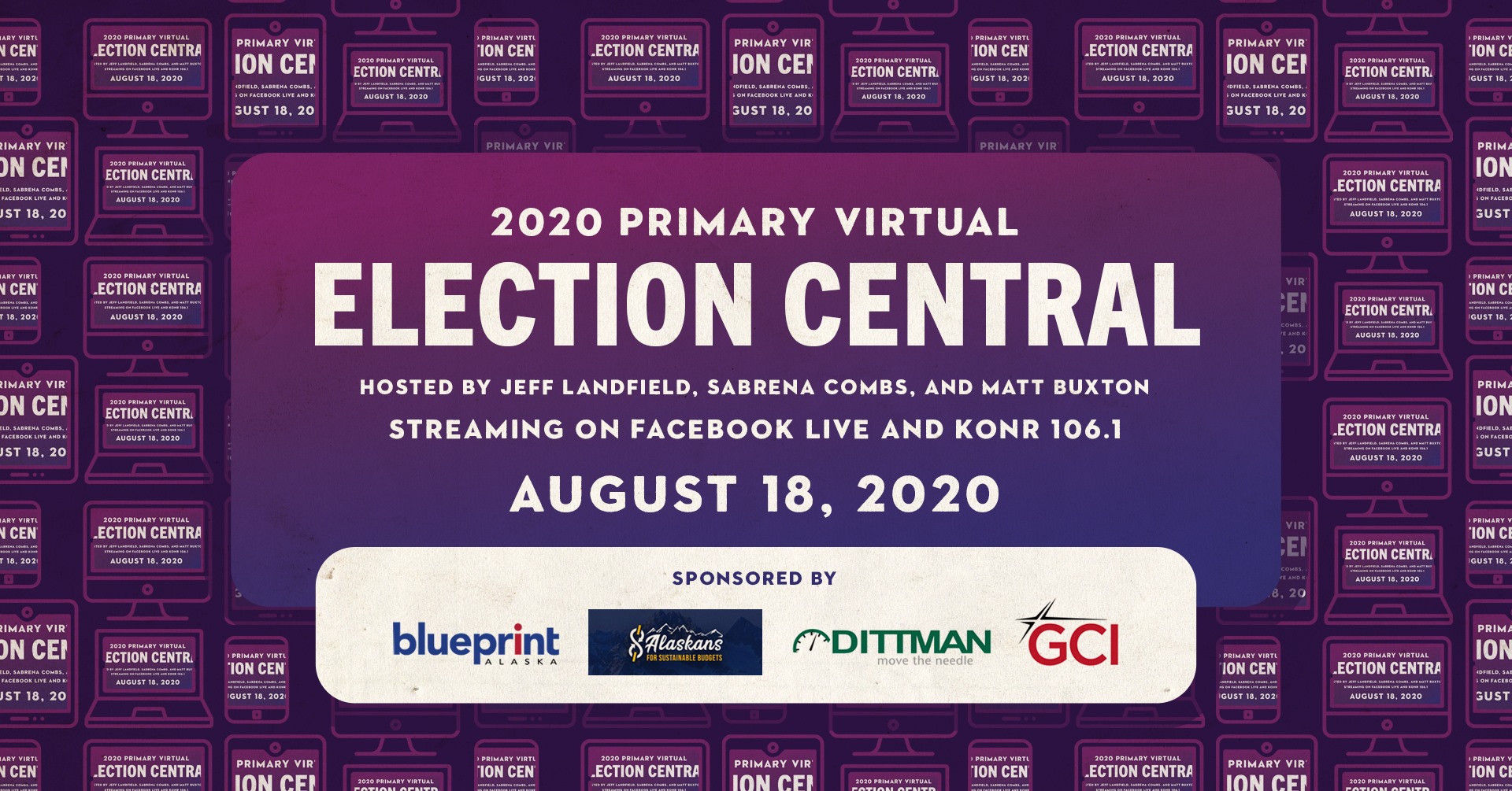 This Week's Loose Unit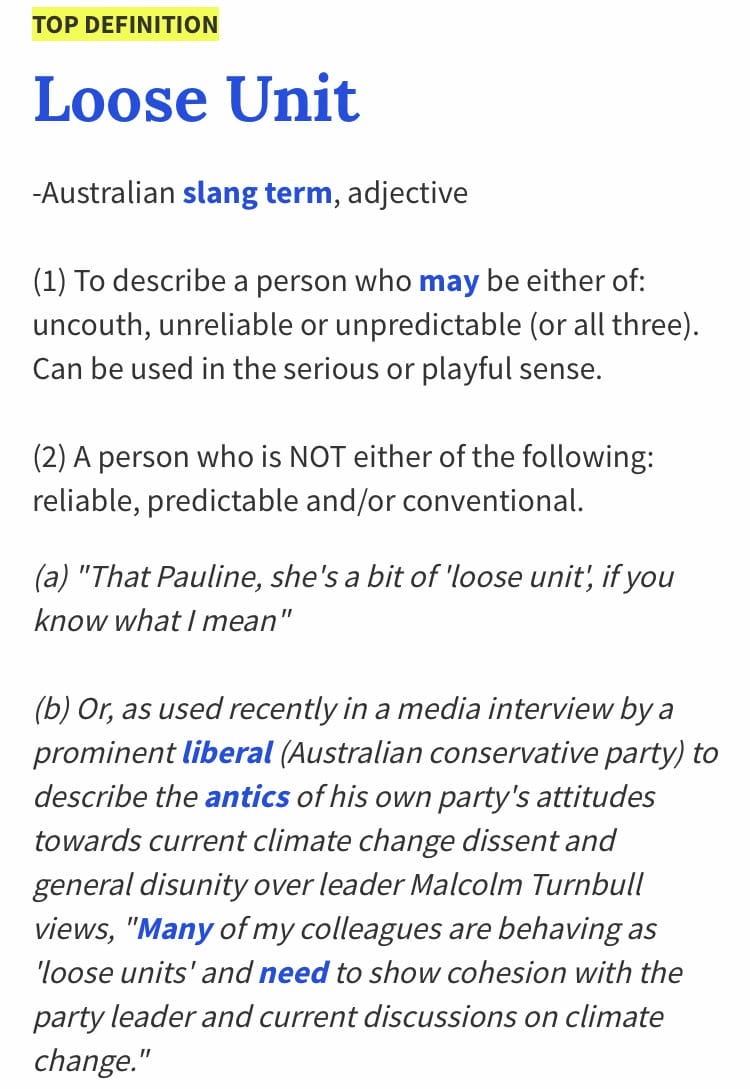 I was sure who this week's Loose Unit would be. That is until Saturday. Bill Falsey was the leader all week. He filed to run for Anchorage mayor but is staying on as municipal manager. Imagine those labor negotiations (wink, wink) or doling out all that COVID money as municipal manager and a candidate for mayor. Super loose. But a last minute development made this week's designee clear. This week's Loose Unit is Andy Kriner. We are all aware how Kriner has defied Mayor Ethan Berkowitz's order shutting down bars and restaurants to indoor dining. While that in itself was loose, I did not feel that earned him Loose Unit status. That is until a Superior Court judge sided with the Municipality and granted a temporary restraining order against Kriner on Friday. So what did Kriner do? He opened up Saturday to indoor dining service, violating the court's order. Classic Loose Unit. There is loose, and then there is being held in contempt of court for violating a court order loose. It's anyone's guess where this one ends up. Some notable folks who dined at Kriner's this week are Senator Josh Revak, Senator Lora Reinbold, Representatives George Rauscher (R – Sutton), DeLena Johnson (R – Palmer), Cathy Tilton (R – Wasilla), and Laddie Shaw (the reps all dined together), Assemblymember Jamie Allard with candidate Kathy Henslee. Very loose.
If you have a nomination for this week's Loose Unit, or if you have any political news, stories or gossip (or any old pics of politicians or public officials) please email me at [email protected]