I hope all the Landmine readers who observe Easter and Passover are enjoying those holidays. As the quarantine and lockdown for COVID-19 continues, people are celebrating in their homes with their family instead of at church or with friends. It's still uncertain how long all of this will last but at this point it seems likely it's going to go through at least May. I am still hunkering down in Juneau. The lack of cars on the road and people on the streets is still eerie.
A friendly message and reminder to all our readers, the Landmine is made possible by myself and a team of awesome Alaskans. It takes a lot of work to provide the content we do. I'm in Juneau for session which adds additional costs. If you enjoy the content we provide, please consider making a one time or recurring monthly donation. You can click here to donate. We have a donation system that makes it super easy. We would really appreciate it. And thanks to everyone who has been supportive!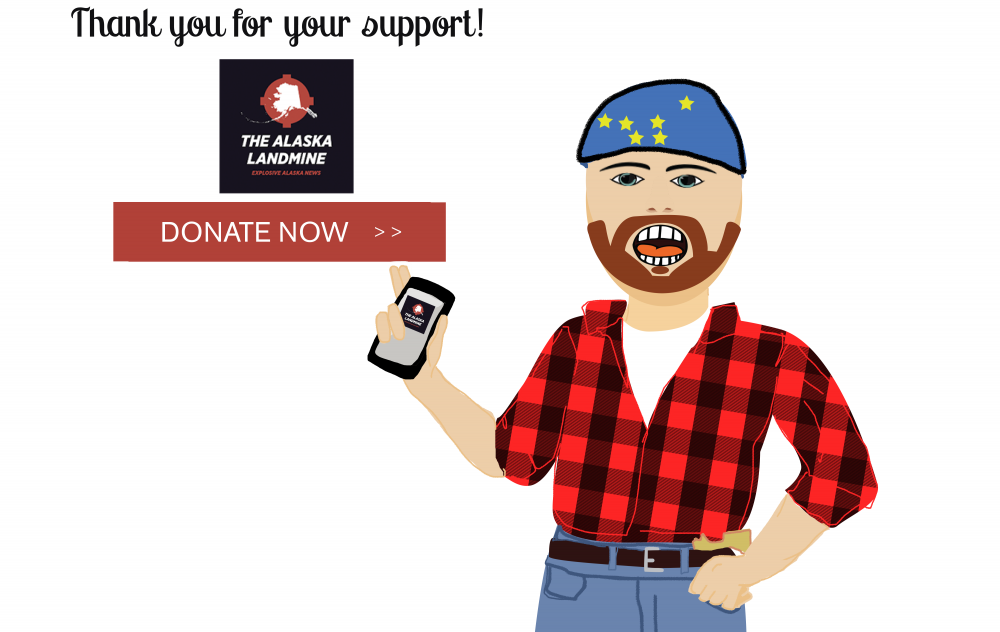 COVID-19
The Alaska Department of Health and Social Services announced 15 new cases of COVID-19 in seven Alaska communities today. They are: Anchorage (5), Fairbanks (3), Girdwood (1) Juneau (1), Ketchikan (1), Palmer (1), Wasilla (3). This brings the total case count in Alaska to 272.
This week Governor Mike Dunleavy (R – Alaska) announced that Alaska schools will remain closed for the remainder of the school year. Many students around Alaska are being homeschooled by parents and attending classes via Zoom.
Anchorage Mayor Ethan Berkowitz asked the Anchorage Assembly this week to extend his emergency powers until November 15. He also said the hunker down order in Anchorage will likely extend into early May. The current order expires on April 14.
As thousands of Alaskans apply for unemployment benefits due to COVID-19, problems with navigating the system persist. This Alaska Public Media article goes into more detail.
The Governor
Governor Dunleavy announced his vetoes to the FY 21 budget this week. He vetoed $261 million in spending. Here is a list of all the vetoes from the Office of Management and Budget. The largest veto was $100 million for school bond debt reimbursement. Dunleavy indicated he plans to cover some of the vetoes with federal COVID-19 relief money. He also vetoed a $1 billion transfer from the Earnings Reserve Account of the Permanent Fund to the principal. The legislature approved a $4 billion transfer last year from the ERA. At this point the legislature does not have the votes to override any of the vetoes, so they will likely all stand. Even if they did it would be unlikely they could even meet. According to the first sentence of Article 2, Section 16 of the Alaska Constitution:
Upon receipt of a veto message during a regular session of the legislature, the legislature shall meet immediately in joint session and reconsider passage of the vetoed bill or item.
The legislature is technically still in session under an extended recess.
Governor Dunleavy signed SB 241 into law on April 10. This was the bill the legislature passed extending his COVID-19 emergency declaration. The bill was transmitted to him on April 1. It's strange he waited so long. This bill was a big priority for him and the legislature worked hard to pass and transmit the bill to him quickly.
Governor Dunleavy held a day of prayer on Friday via Facebook Live. If you missed it, here is a link. It's worth checking out.
The Legislature
Senate President Cathy Giessel (R – Anchorage) and Senator Natasha von Imhof (R – Anchorage) sent a letter this week to Treasury Secretary Steven Mnuchin asking for clarification about how Governor Dunleavy can spend the $1.25 billion of COVID-19 relief money coming to Alaska. As written above, Dunleavy announced at a press conference this week that he plans to use some of the money to cover some of his vetoes, some of which are not COVID related. The relationship between the Senate Majority and Dunleavy is so bad that rather than sending him a letter, they went straight to Mnuchin. Considering Mnuchin is dealing with trillions of dollars my money is he does not respond to this letter.
A judge dismissed the lawsuit this week over the location of last year's Wasilla special session. It was filed by former Representative Al Vezey. According to this Alaska Public Media article:
He ruled that Edgmon and Giessel were immune from being served the lawsuit during the session under a provision of the Alaska Constitution. He also found that the complaint is moot, since the dispute over the session location was resolved and the session ended last summer.
Elizabeth Niiqsik Ferguson announced this week she will seek Representative John Lincoln's (I – Kotzebue) seat this year. Lincoln announced last year that he will not seek reelection. Ferguson worked as a staffer to Lincoln for the last two sessions. This Arctic Sounder article has more information.
In case anyone else bought the ridiculous, yet hilarious, rumor that I am Cathy Giessel's son, see below tweet from the Senate Majority. We are living in strange times.
It seems Representative David Eastman (R – Wasilla) was right all along.
You likely read about the controversial comments Representative Jennifer Johnston (R – Anchorage) made to Alaska Journal of Commerce Managing Editor Andrew Jensen about people in rural Alaska. If you did not see this, here is my take on the whole thing. Andrew Jensen is just loving the attention his article got. He did the conservative talk radio circuit, made a ton of Facebook posts, and even did a follow-up article. He must be so excited!
Other Happenings
If you missed how loose the Wings 'N Things Facebook page got this week, see below. Here is a quick recap. First there is a conspiracy theory post about COVID-19, then the post is deleted and blamed on the "marketing rep," then more apologies. If anyone ever needed a lesson in communications, specifically crisis communications, it's definitely Daryl.
The Alaska Democratic Party announced the results of their presidential primary last night. Joe Biden won, receiving 8 delegates. Bernie Sanders came in second with 7 delegates. This is the first year the party has ran a ranked choice primary. In past years they have held a caucus.
Sometimes people write a bad tweet or accidentally tweet the wrong thing. We have all done it. But Attorney General Kevin Clarkson may have set a record this week with an epic tweet fail. I'm sure you have seen or heard by now, but Clarkson accidentally linked to the Recall Dunleavy website instead of Governor Dunleavy's Day of Prayer video. Epic.
This Week's Loose Unit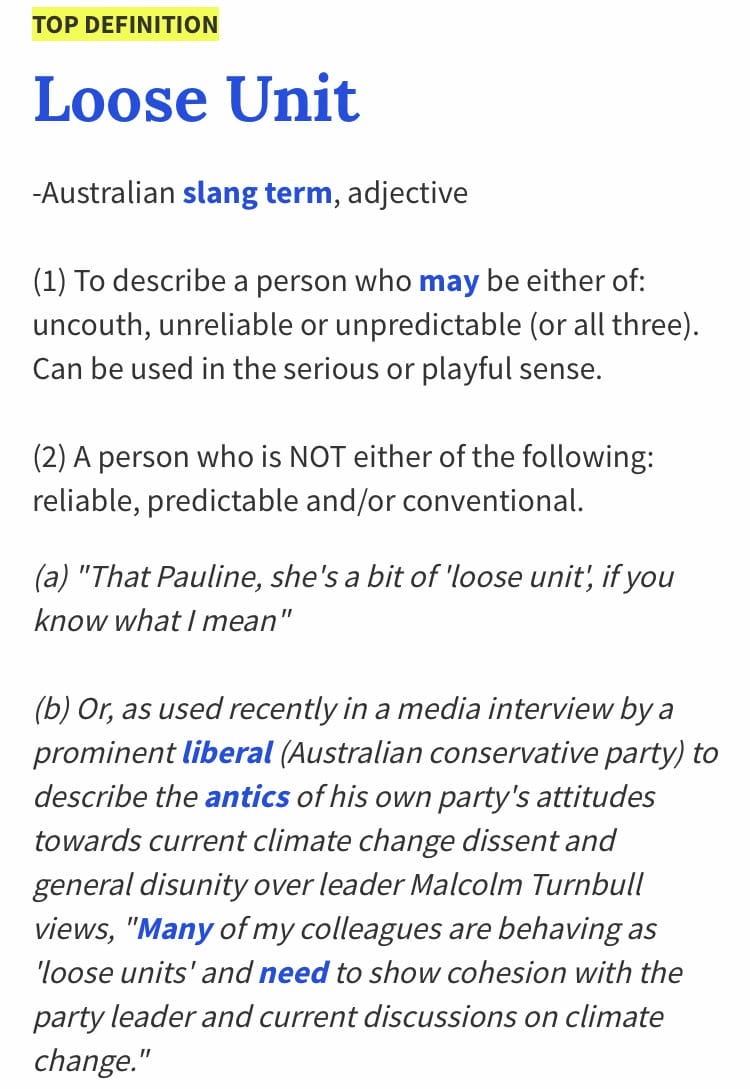 While there was definitely competition for this week's Loose Unit, the designee was clear. This week's Loose Unit is North Slope Borough Mayor Harry Brower. Last Sunday Brower signed an order directing the North Slope Borough to seize Ravn's North Slope assets. Super loose! Here is the order:
Ravn, who serves much of the North Slope, had recently filed for bankruptcy. So Brower decided to go full Loose Unit and just seize everything. Planes, manuals, hangars, all of it. So loose. Not long after Brower signed the order Attorney General Kevin Clarkson came out and said it doesn't work that way. Brower has since made a Facebook post explaining his actions. It was loose and awesome at the same time. Here is an excerpt:
My action was deliberative, decisive and bold to some. It needed to be and I will never apologize for protecting our people or region. The stakes are high. The well-being and preservation of life is at risk. Even the well-being of oil patch workers and North Slope based federal employees. My communities need their mail, food deliveries, medications and more. I will not let my people suffer while politicians have press conferences and bankruptcy lawyers talk in circles while padding their pockets with big fees. My guess is the fact RAVN filed for bankruptcy and their safety record is far more of a concern to lenders than my emergency order.
The loose behavior has seemed to have its intended effect. Word is the Borough has come to an agreement with the bankruptcy trustee for use of Ravn's hangers. Sometimes being a Loose Unit pays off!
If you have a nomination for this week's Loose Unit, or if you have any political news, stories or gossip (or any old pics of politicians or public officials) please email me at [email protected]