Welcome to this week's edition of The Alaska Stalker, a lighthearted round up of the best and worst of Alaska's social media landscape. Have you sent us a hot tip yet? Email us at [email protected] and, as always, thanks for reading.
---
---
Governor Michael J. Dunleavy's final inaugural event was held in Anchorage over the weekend. In true Alaska fashion, folks were spotted in attire ranging from ballgown and black tie, to bolo tie, to even jeans and a plaid shirt. Surprisingly, Governor Dunleavy opted for a tux over his famous "Log Cabin Republican" look, and posed for this great shot of him and part of the First Family.

---
While we heard it was a bit more… subdued… than the one four years ago, some folks had more fun than others.

---
Even Senator Lora Reinbold let loose. Guaranteed there's a real one in her purse.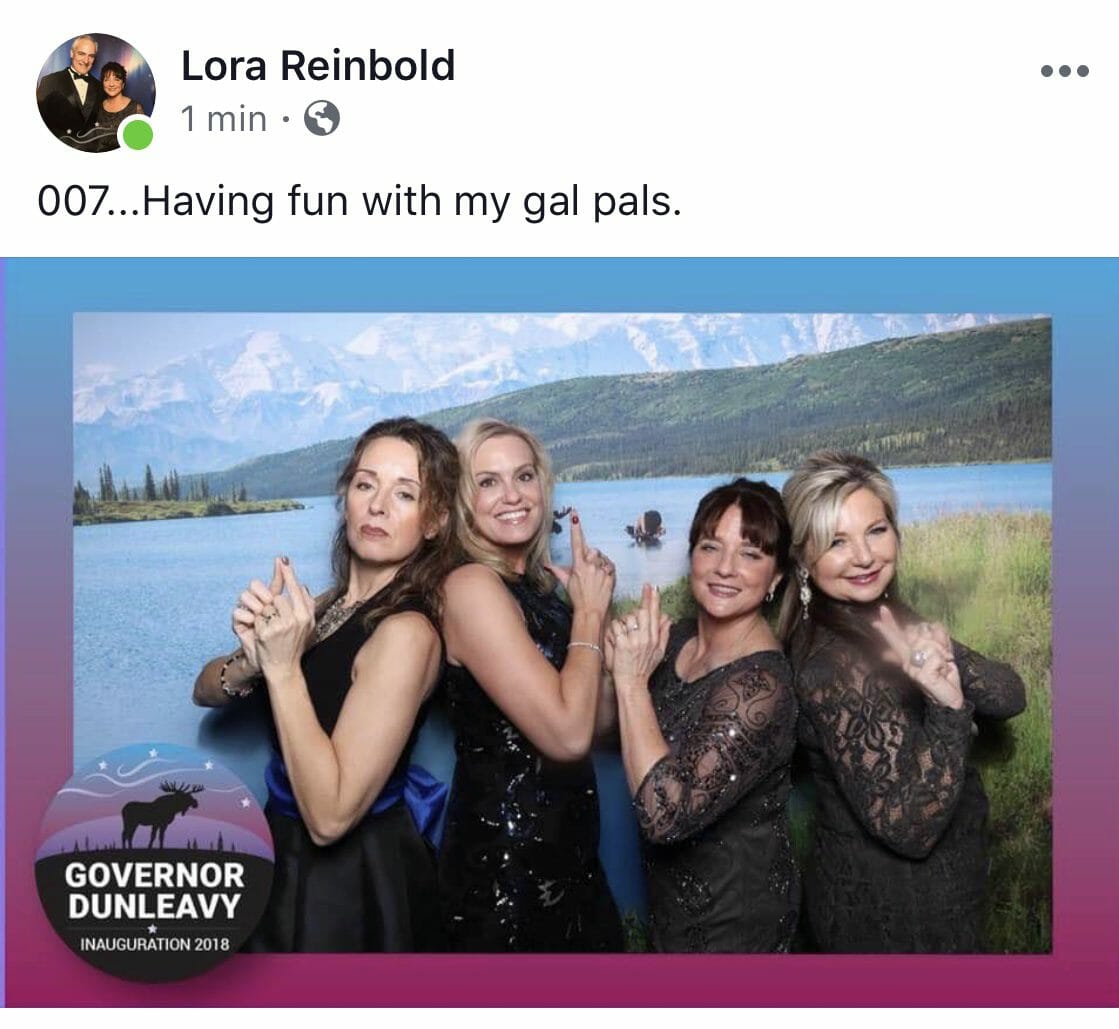 ---
There was a bit of drama; someone stole one of the giant mock state seals the event planners had specially made. Kevin… You had ONE job – to protect the seal!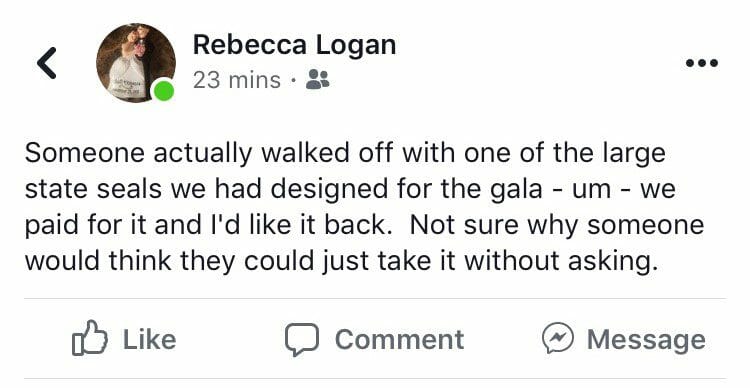 ---
We are happy to report the state seal was returned, no questions asked, to Rebecca later that day. Shout out to Rebecca for a great event! And a belated warm Stalker congratulations on your recent nuptials. ??

---
P.S.
We heard Dave Stieren killed it as usual, as emcee. ?We were hoping for a bit more hot fire. I guess when they finally spell Dunleavy right it gives you far less material to work with.
We also heard great things about co-emcee Sarah Earkmann Ward. But nothing we say will hold a candle to this shout out. #parentinggoals ❤️

---
While several Representatives were seen partying at the inaugural gala in Anchorage, hiking Flattop and hosting Super Bowl parties, it was nice to see Representative Tammie Wilson burning the midnight oil at her office. Good for her, even if it doesn't seem to be helping much.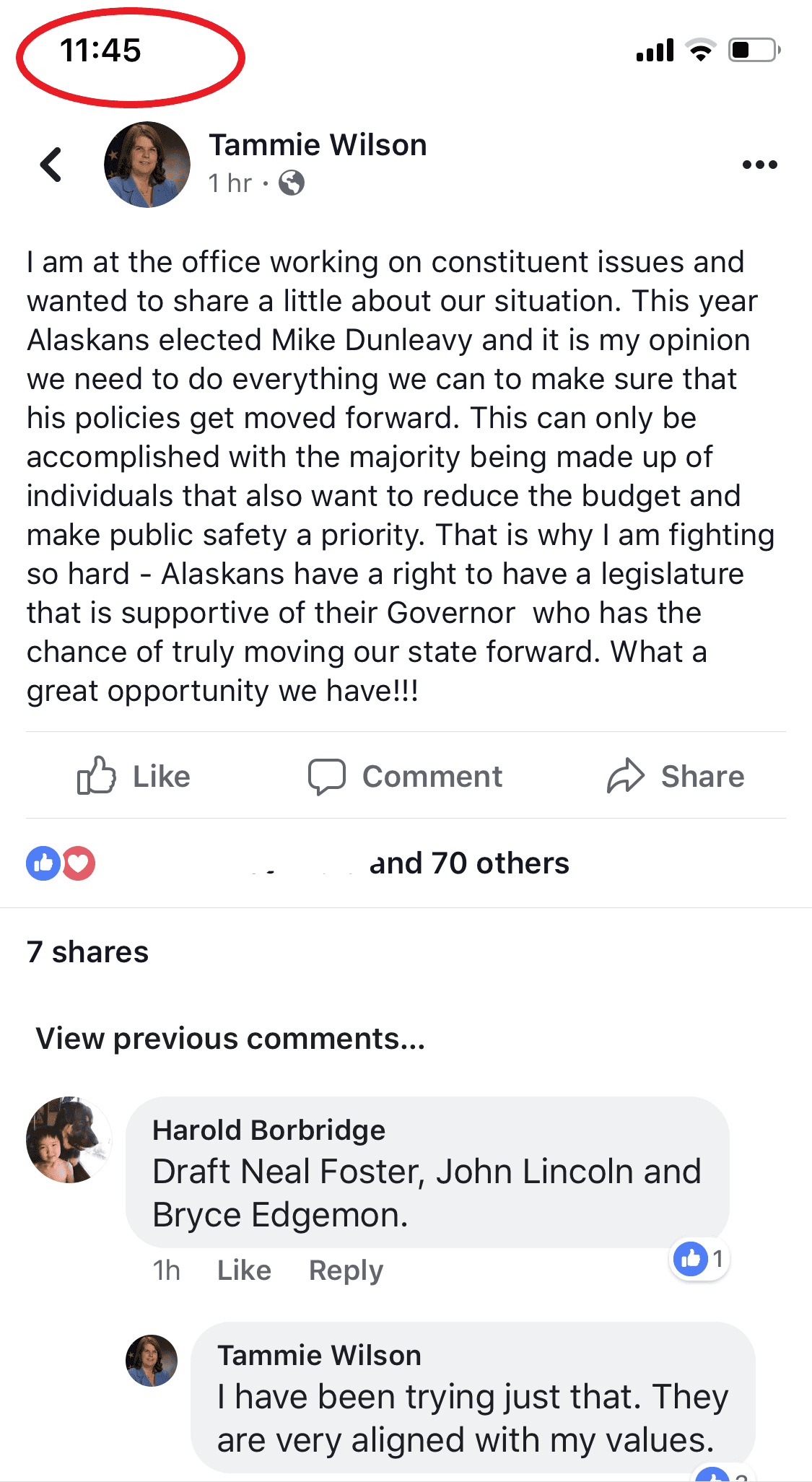 ---
Someone please remind Representative Geran Tarr you catch more flies and keep more staffers with honey than vinegar. However, I can't help but agree with Geran's tersely worded Facebook post. While many folks disagree with me, I also think a Representative's number one job is to, you know, represent their constituents and the issues they care about.

---
Now let's do Gary Knopp. Next Friday gonna be lit. ? ? ?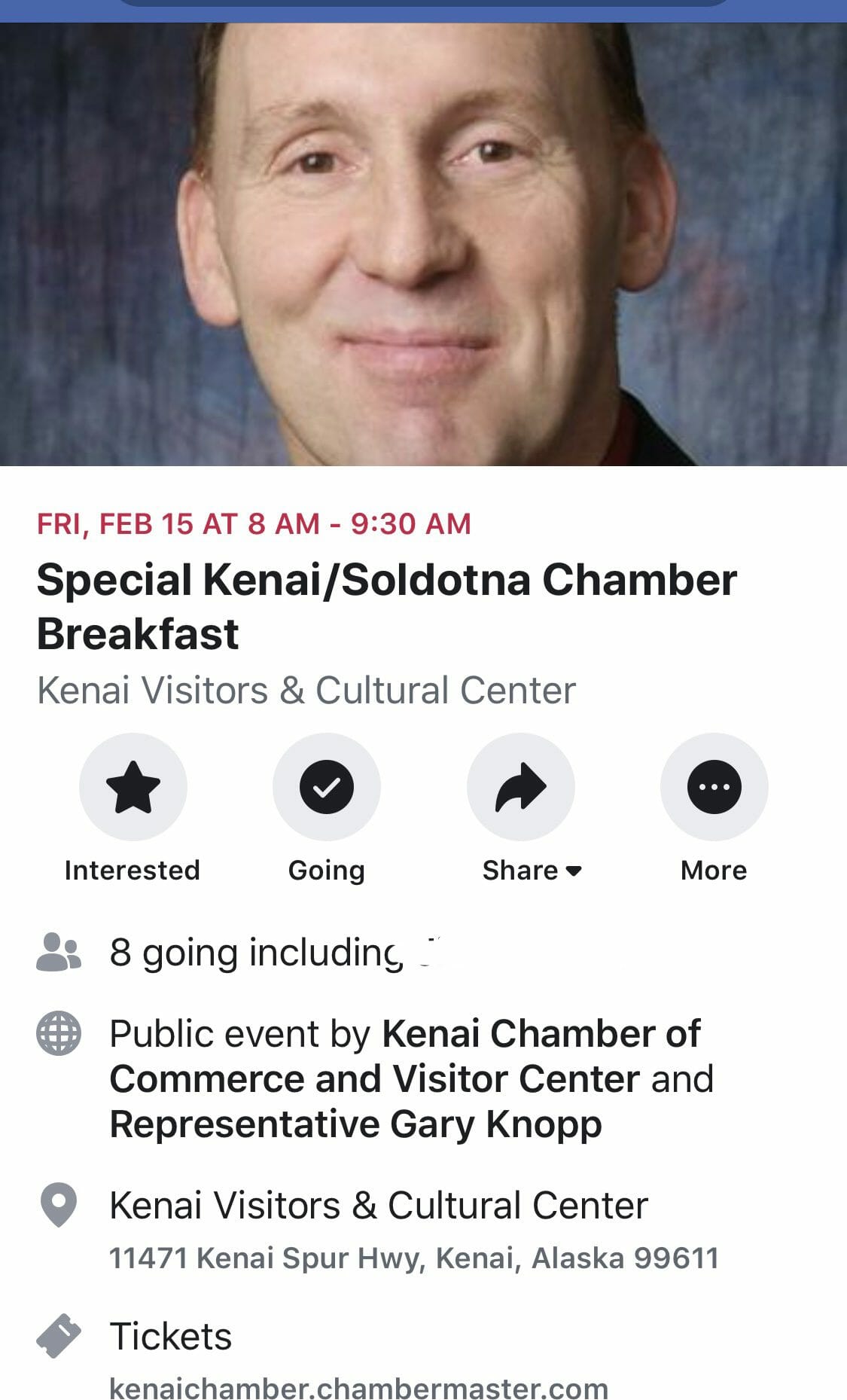 ---
Something strange is afoot. We've been seeing a lot of outspoken Dems being… rather nice to Republicans on social media. Wow, Chris! Never thought I'd see the day.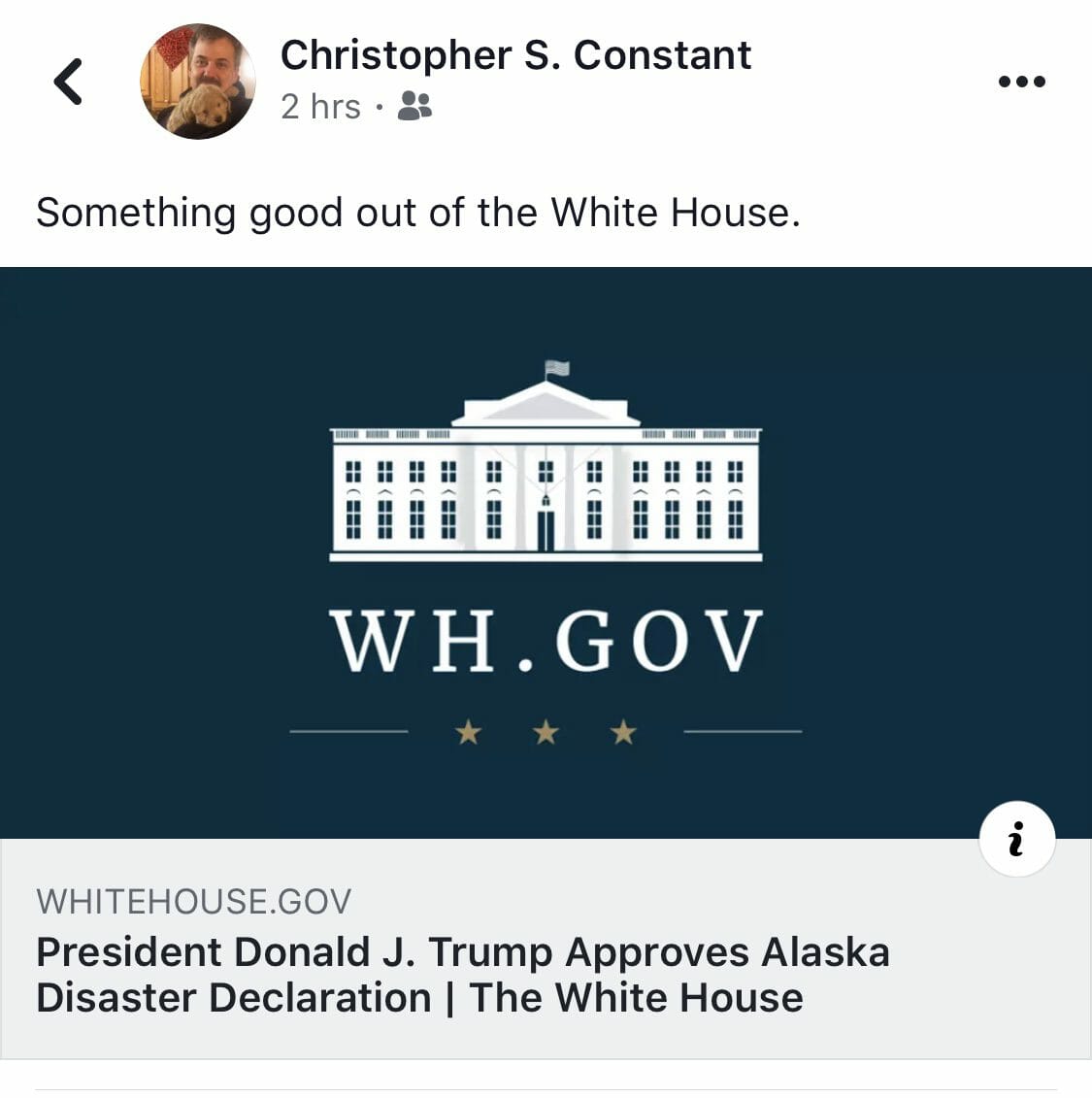 ---
To be fair, we edited out the second "hot take" part on this one. Still, some very kind words towards a member of the Dunleavy administration. Curious.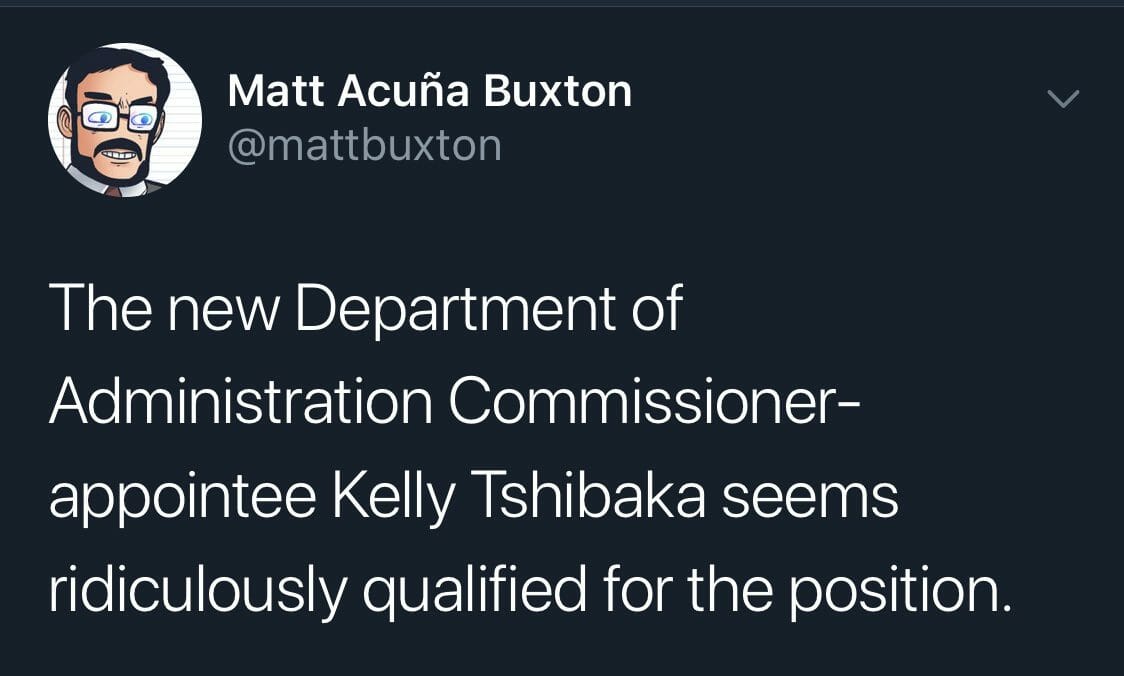 ---
And now Elstun loves… Representative Tammie Wilson?! I honestly thought he had to be talking about that weird satire Twitter account @WammieTilson.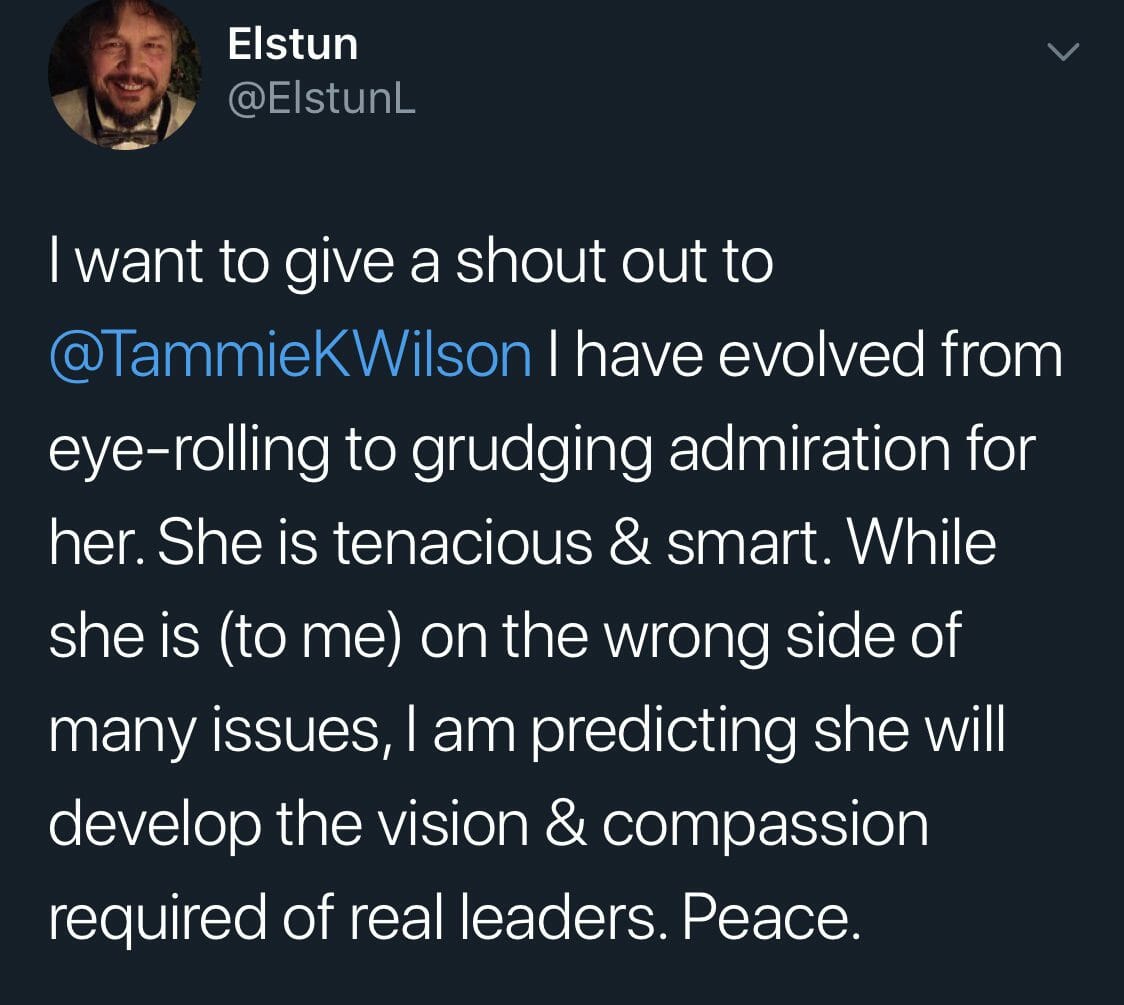 ---
Keep it up, Dems! This is what you usually look like. ?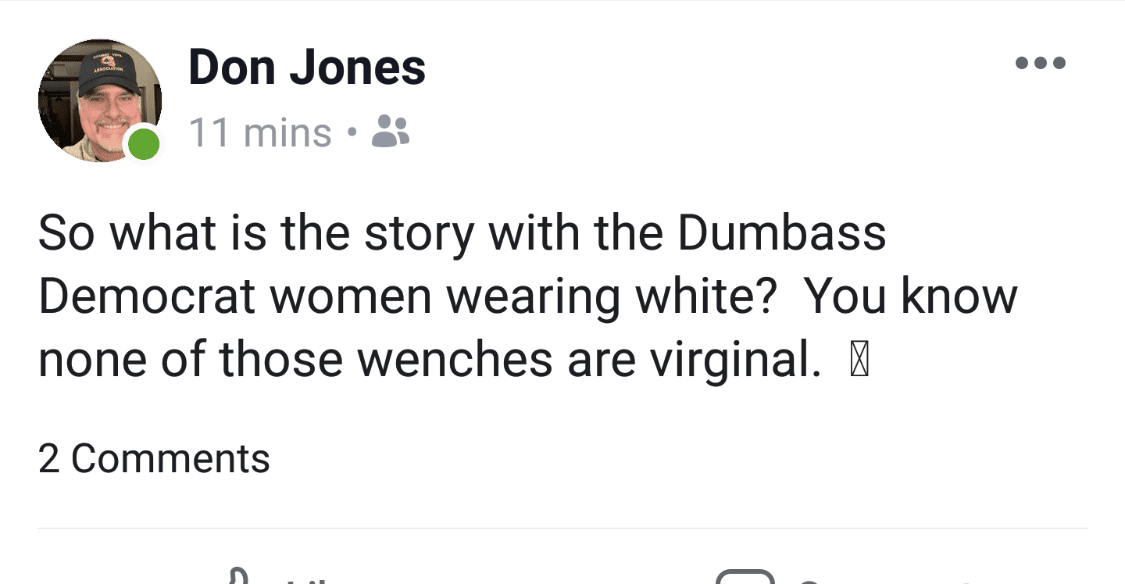 ---
While not on Don Jones' level (TBH, who is) this left-handed compliment from Representative Geran Tarr was straight savage. In case you don't get it, you might want to click here. We love a good naked baker reference, but right after the guy takes the time to give you a sincere compliment? Who hurt you, Geran?
---
Looking forward to monitoring #akleg fashion with the help of fashionista bargain hunter, Representative Sara Hannan.
---
Friendly PSA for those who might not have their Kuspuk yet.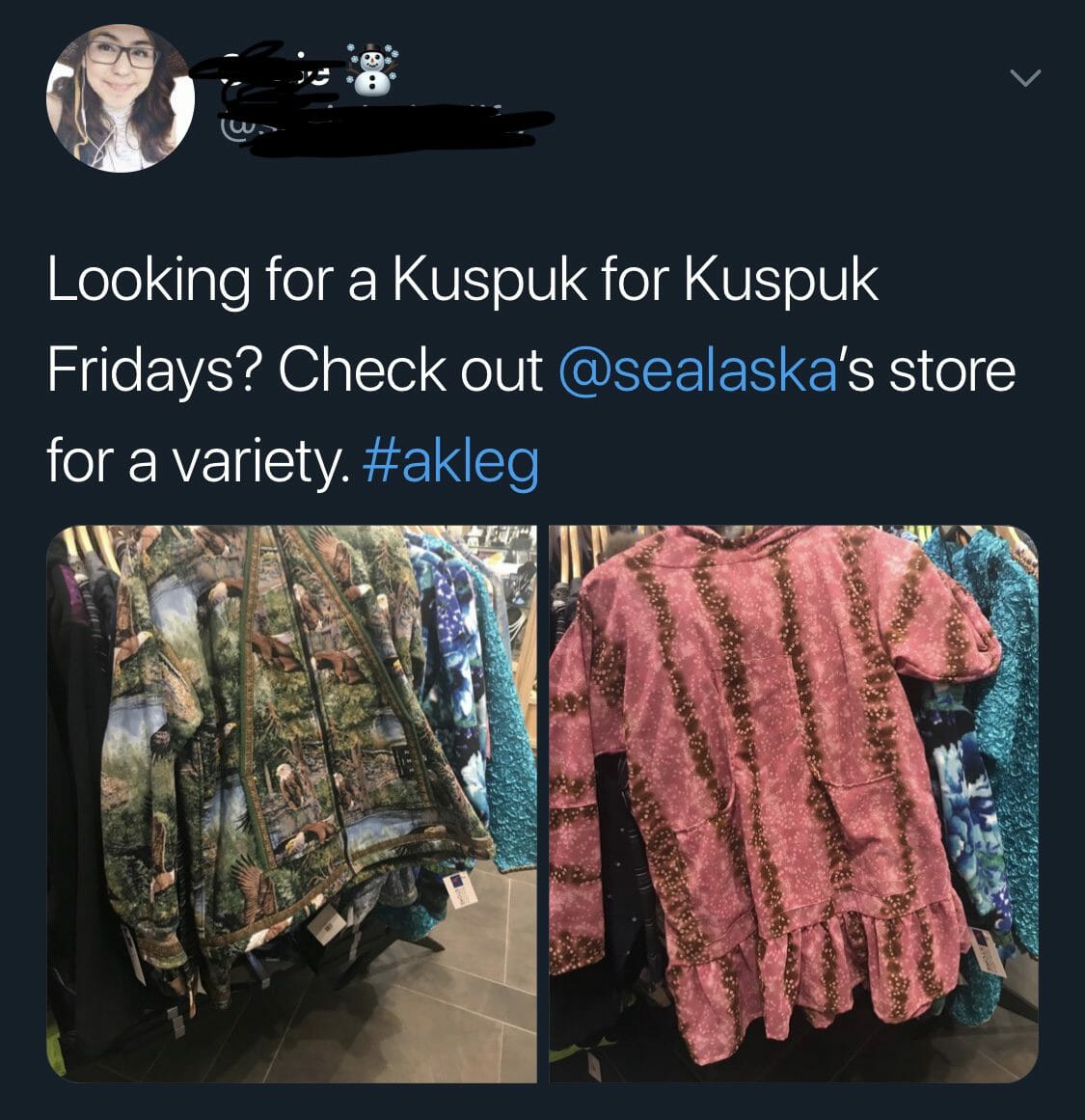 ---
We don't care who you are, this is funny.

---
It's no secret the Stalker is a huge Laddie Shaw fan. But OMG heart emojing someone's post recommending you "throat punch" fellow Representative Gary Knopp is way loose. Might need to hike up Mt. Roberts again to let off some steam, Laddie.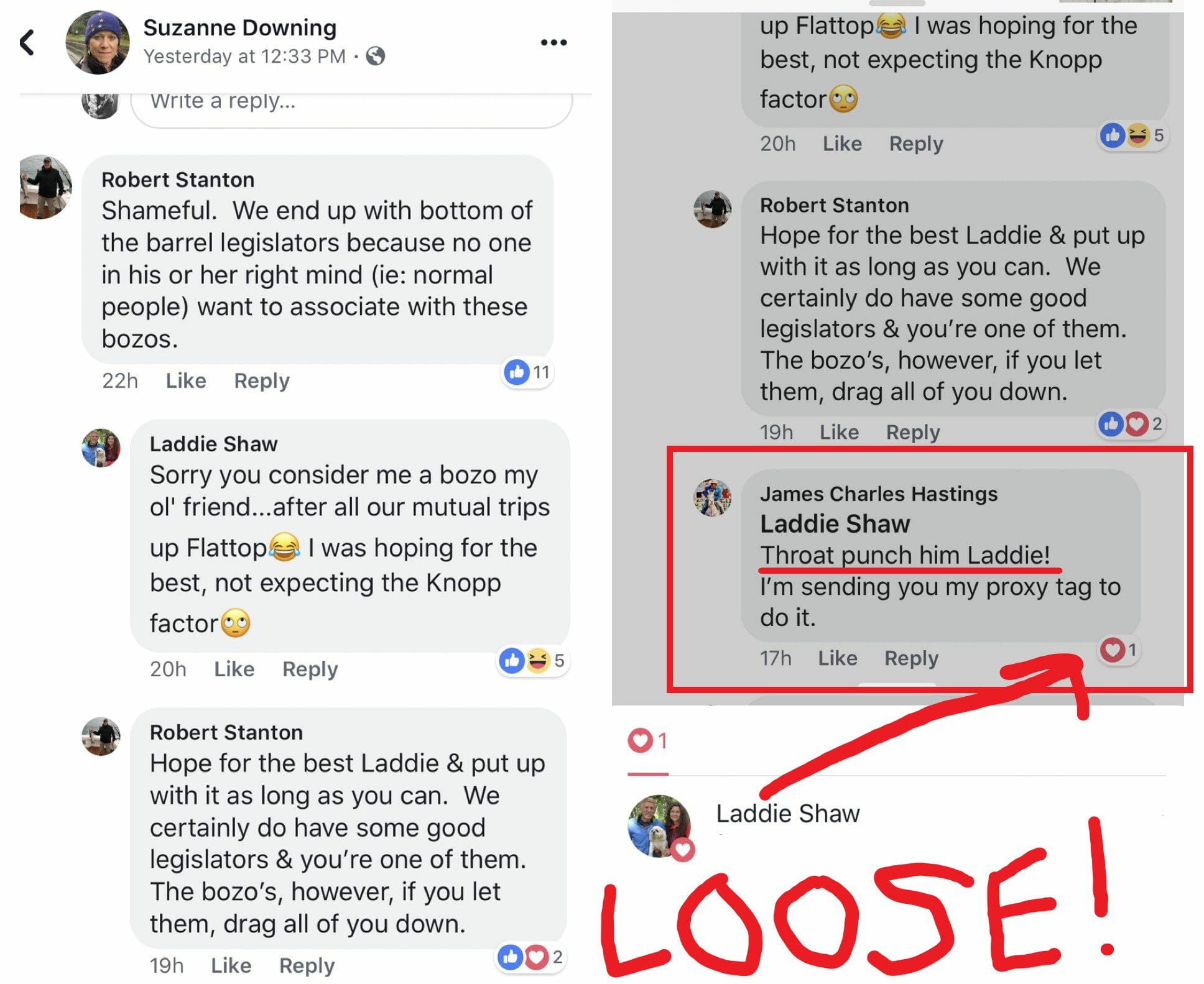 ---
---
It's like she never left the legislature! We kid, we kid. Thank you for your service Charisse. Glad you're having fun!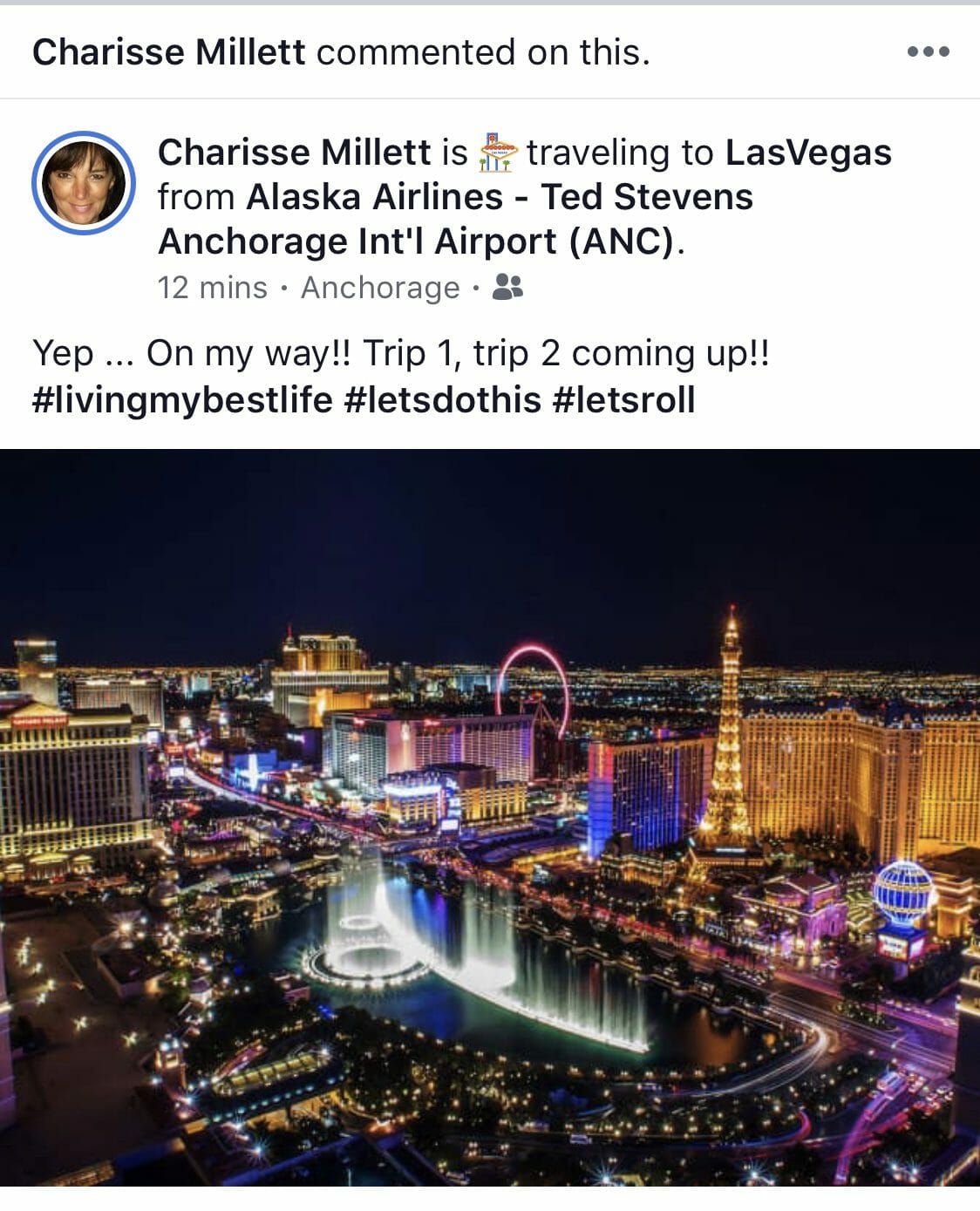 ---
I am shocked and saddened to report Anchorage School Board Member, Alisha Hilde, is watching Star Wars movies at a below Episode IV level. Well below the national average.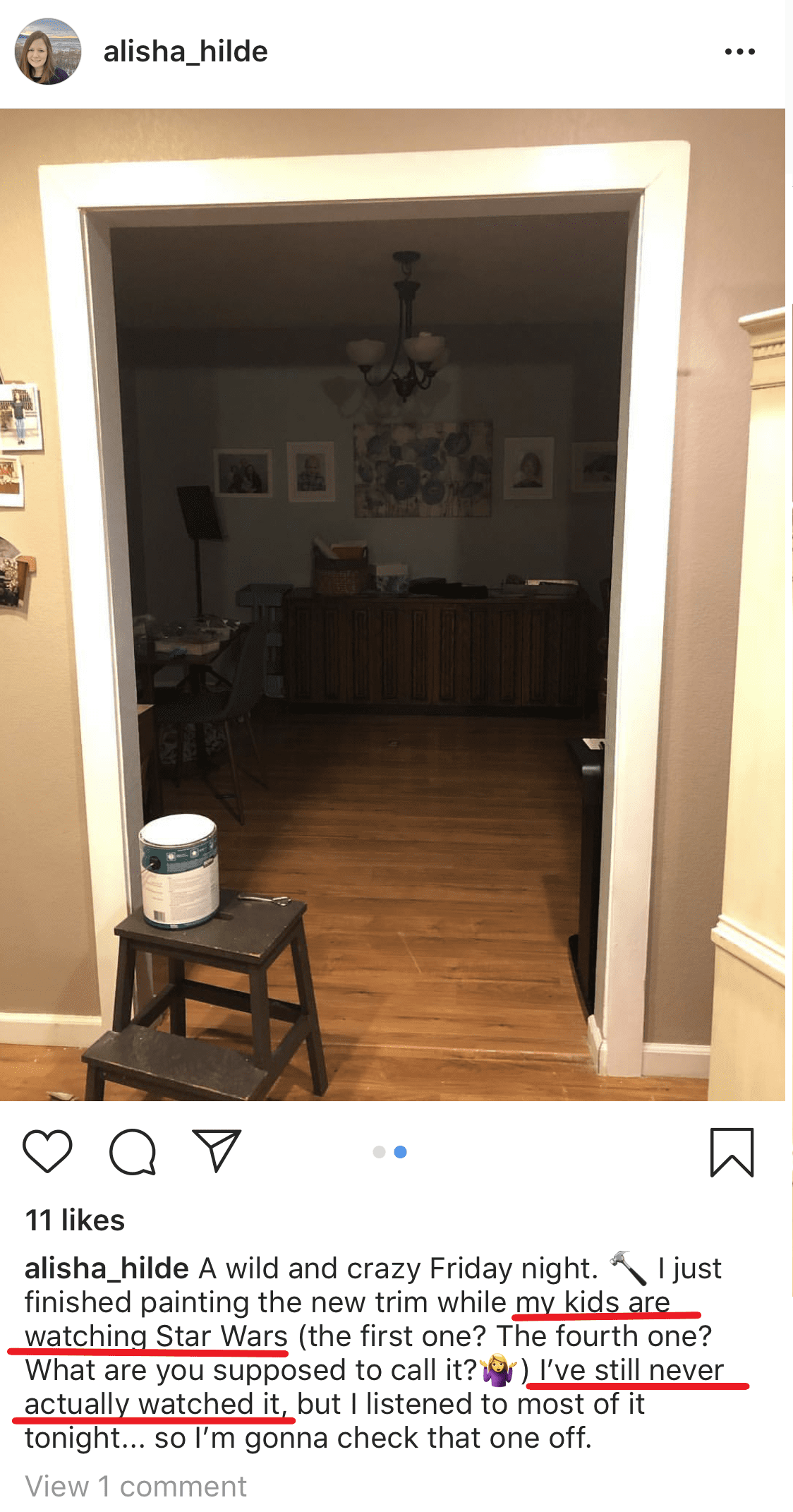 ---
Now on to some Anchorage Municipal election news…
A warm Stalker congratulations to Assemblymember Forrest Dunbar and our very own Assemblymember John Weddleton for winning re-election two months before the election!
---
---
Senator Elvi Gray-Jackson has some wise general advice for both John and Forrest.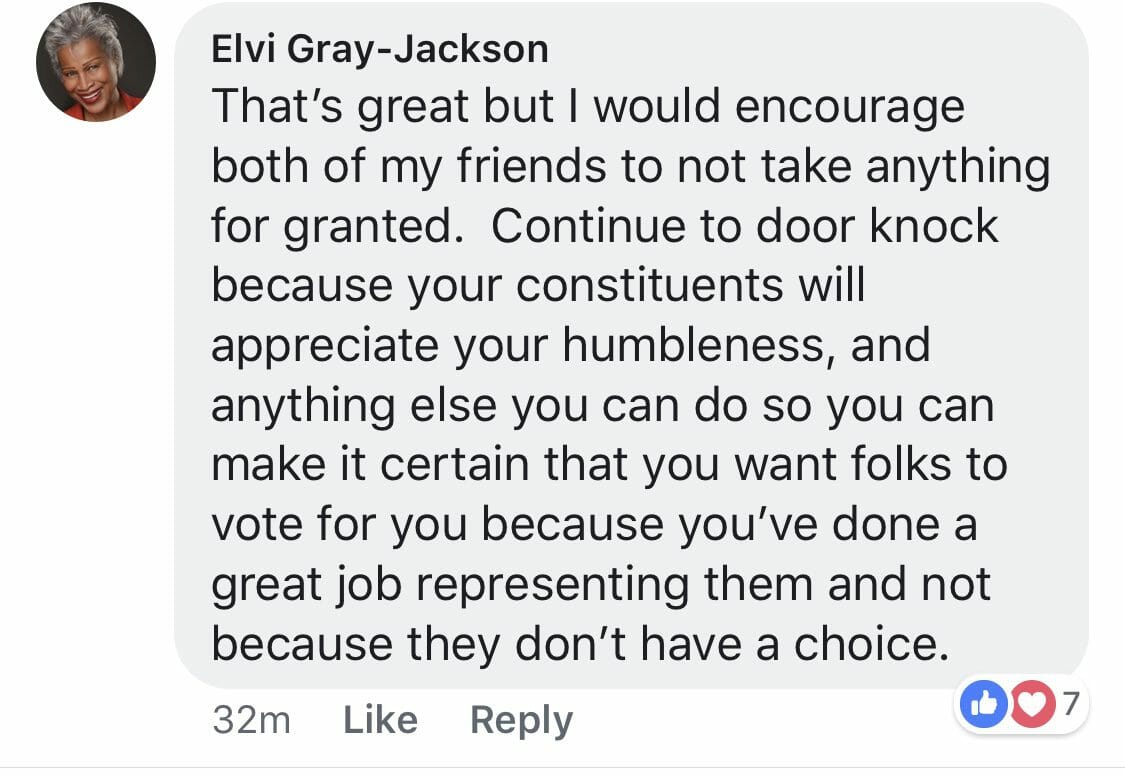 ---
It looks like Assemblymember Weddleton is taking Elvi's words to heart and hitting the streets of the formerly conservative South Anchorage. We've yet to see him at our door, but we recommend he pencil us in soon — before the bears wake up. ??? Also, what's a campsign? Aren't we trying to get rid of those?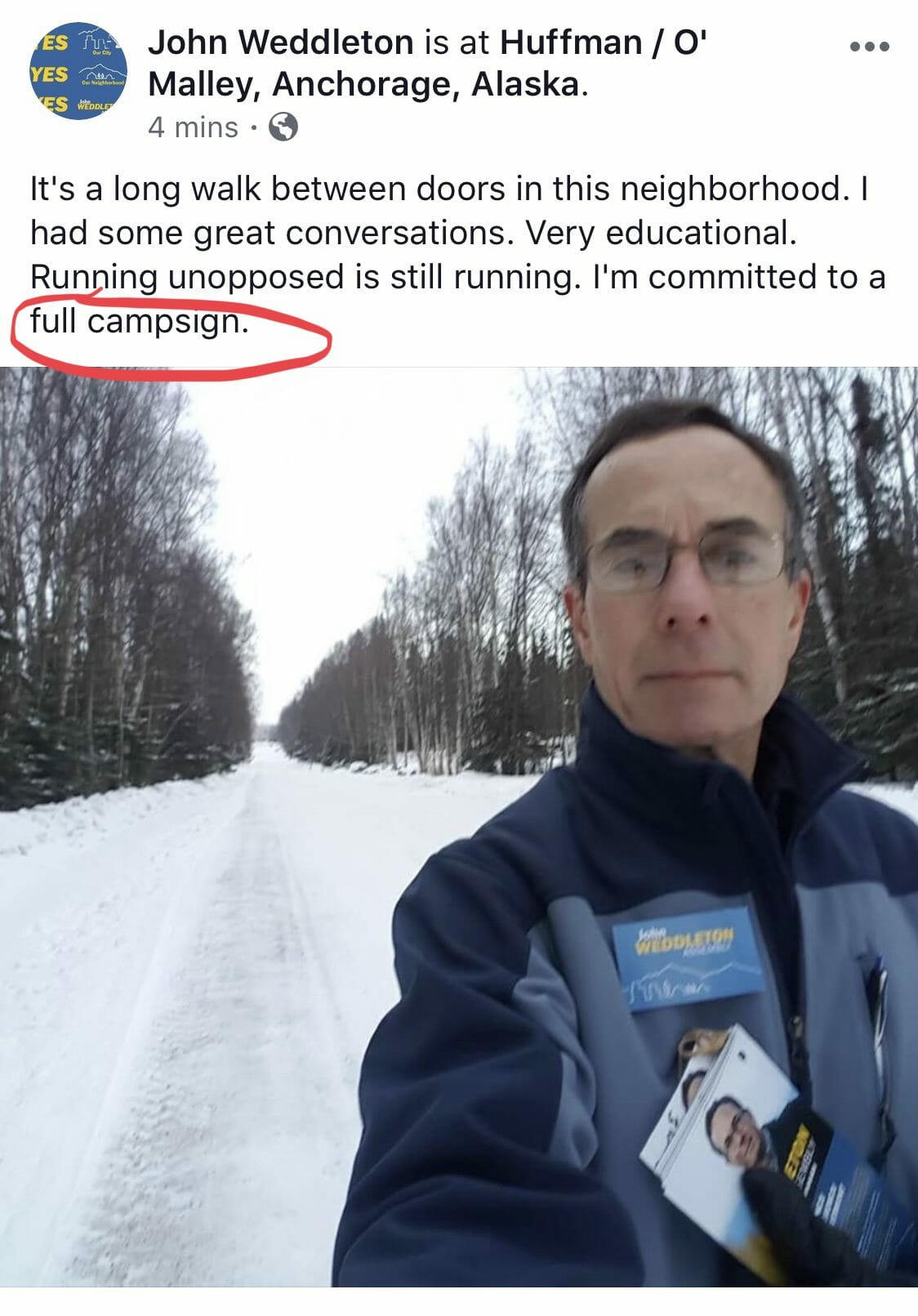 ---
Over in midtown a real race is shaping up. We'd like to remind candidate for Anchorage Assembly, Christine Hill, that Assemblymember Dick Traini is termed out. Whoever gets elected to that seat will be a change. Might be time for a new campaign slogan. Maybe, "I'm not another a millennial lawyer?" #diversity?
---
Hey, at least she's being honest about it. ¯\_(ツ)_/¯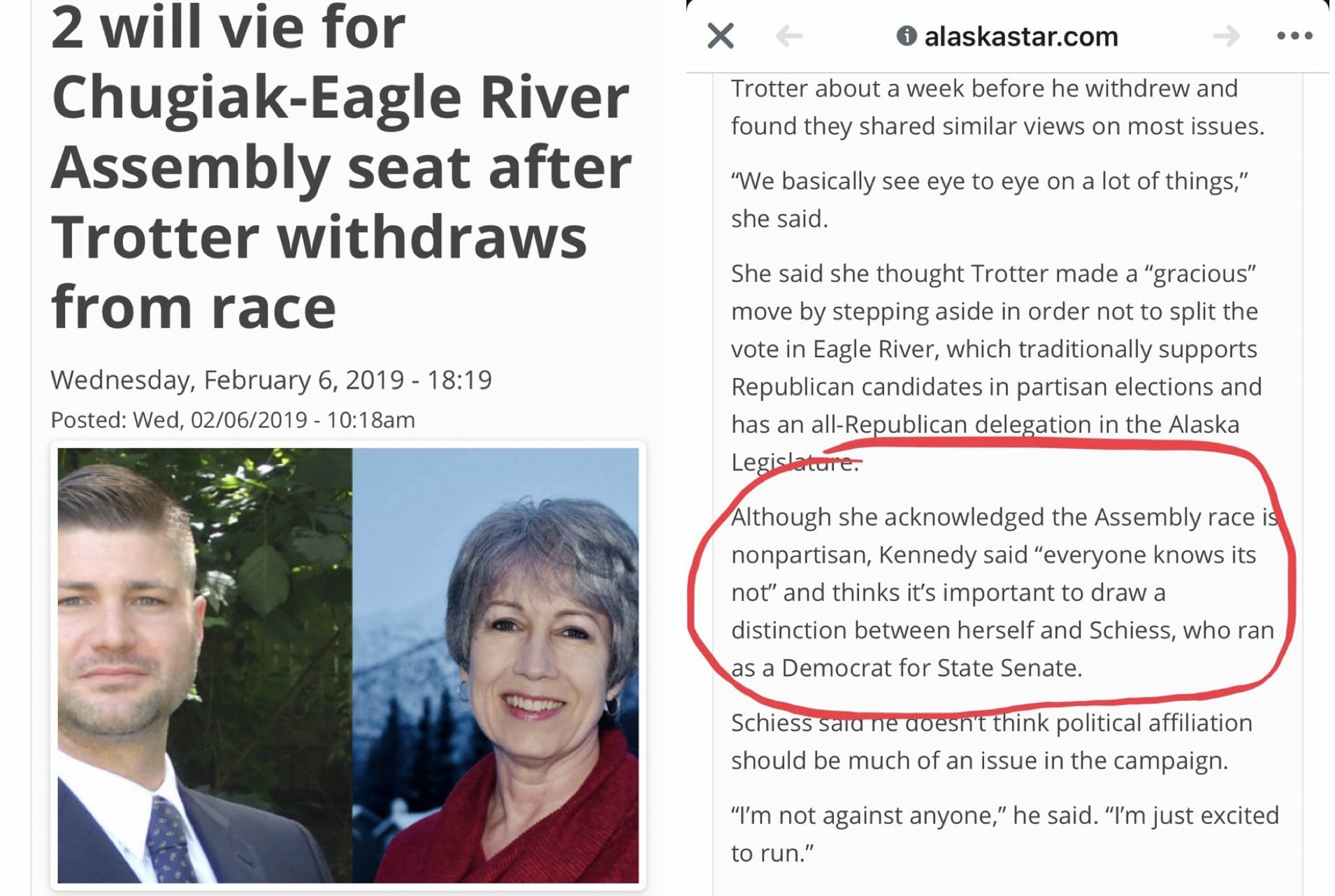 We were all Kameron Perez-Verdia this week.

---
Yeah, that's gonna be a hard no from me.

---
---
Meta.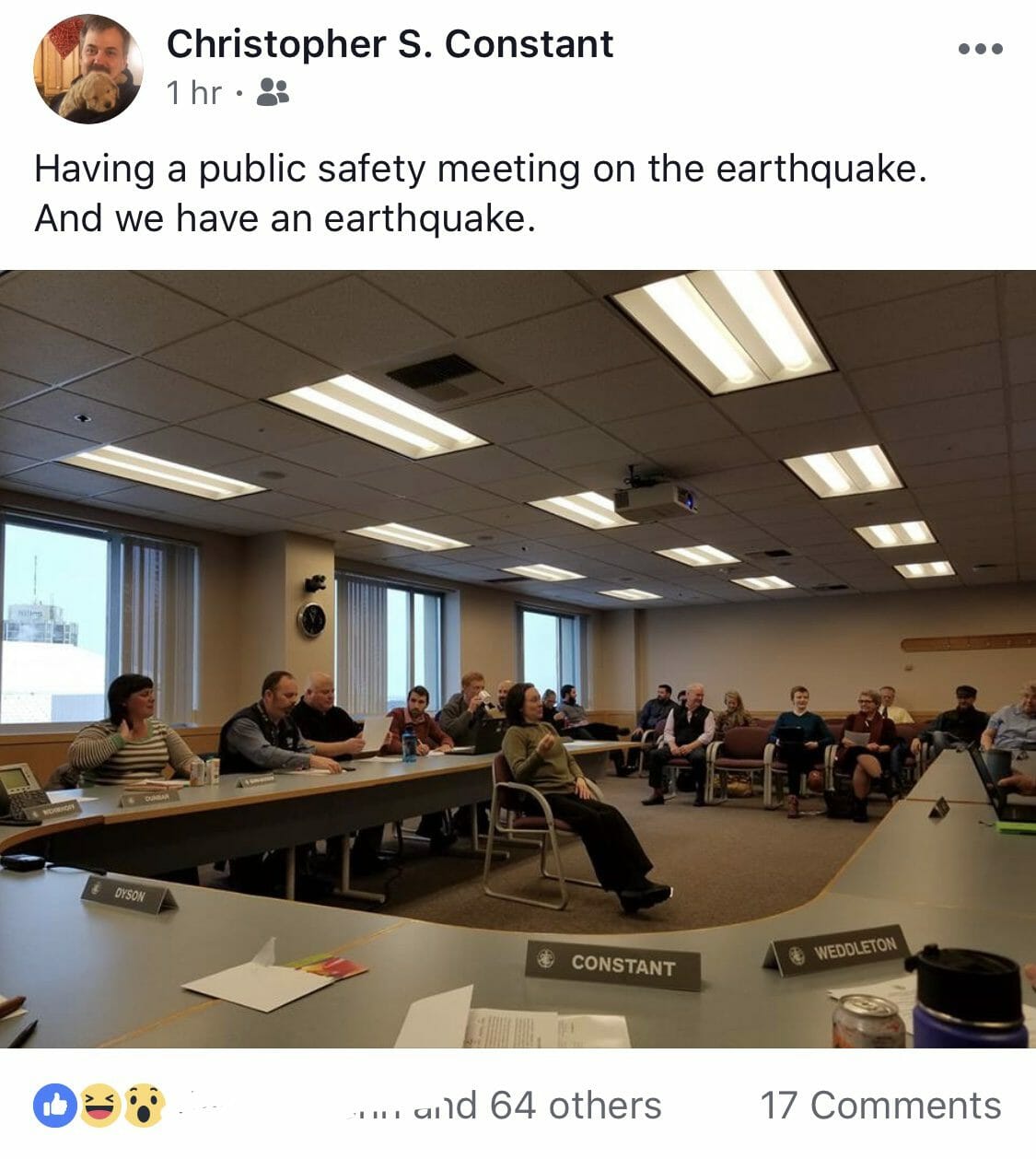 ---
Fan Mail:
After some exhaustive investigative reporting, I am almost giddy to report Lt. Governor Kevin Meyer's middle initial is "G." Kevin G. Meyer. Now that's a middle initial worth using! After this epic official Lt. Gov/Stalker shout out, Kevin will always be a "G" to me, and in the "Cool Club" forever.

---
We'd also like to congratulate Kevin G. Meyer on his climbing number of Twitter followers. He's got 99 followers, but is the Stalker one? I guess I could have left in the original lyric… ? #KevinG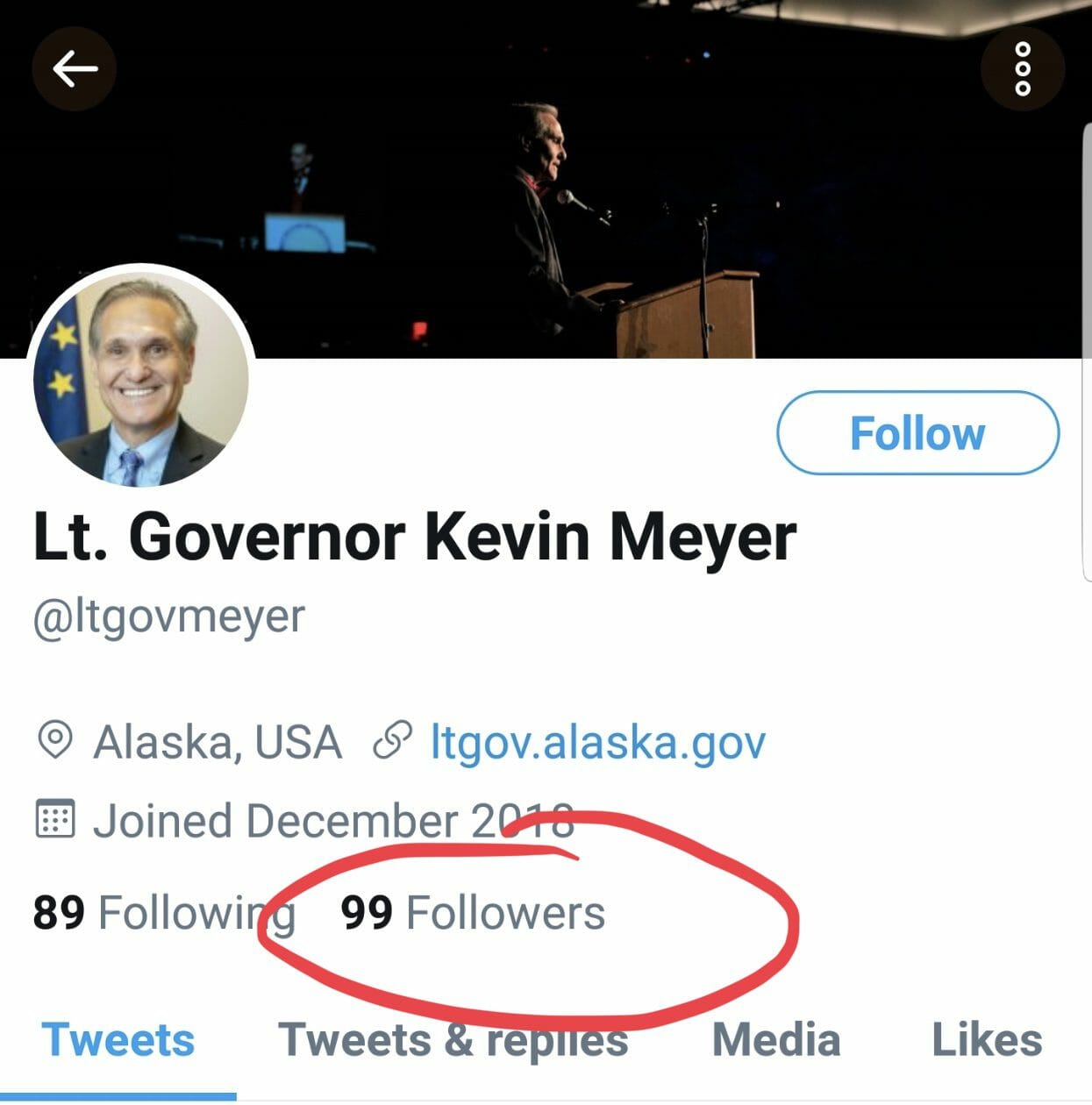 ---
Thanks for reading Brad!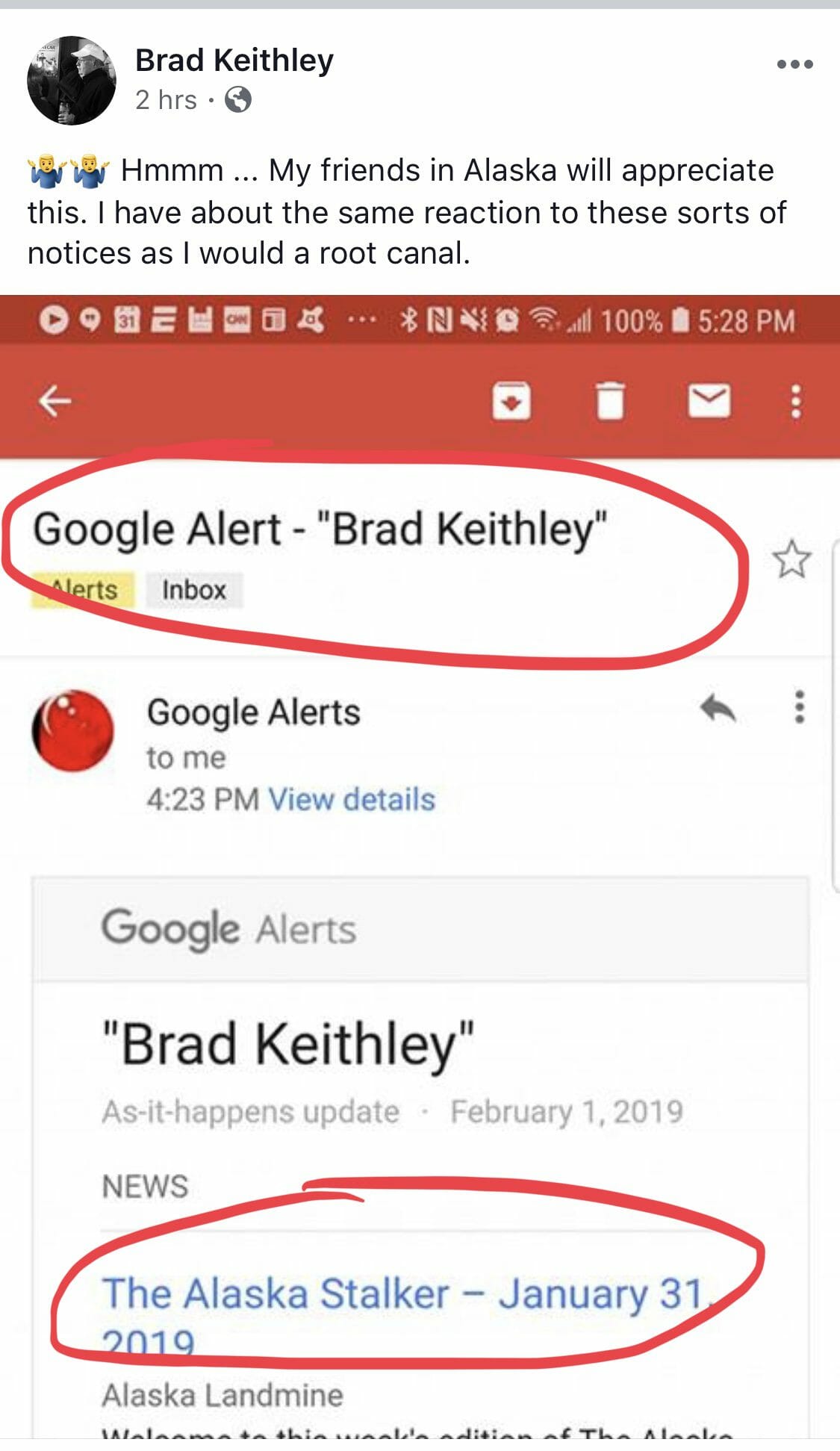 ---
And then this happened. OMG.
 
---

---
If Lisa is reading HuffPost, she most definitely should be reading the Landmine daily. Can we get an official confirmation from staff?

---
No longer spotted on the innerwebs:
Did Deputy Chief of Staff to Governor Dunleavy, Amy L. Demboski, delete her Facebook?
---
Spotted in the air:
Dunleavy advisor, Brett Huber, in first class on the Monday night late flight to Juneau.
---
That will do it for us this week folks. Don't forget to send your favorite social media and online goofs, gaffs, memes, dust-ups, "Overheard in Alaska," "Spotted in Alaska," or whatever else you got to [email protected] Our DMs are always open. Remember: pics or it didn't happen!
---
The Alaska Stalker was born and raised in Alaska, and lives in South Anchorage with her husband, daughter, and baby on the way. She is not Jeff Landfield.