Welcome to this week's edition of The Alaska Stalker, a lighthearted round up of the best and worst of Alaska's social media landscape.
Have you sent us a tip yet? Empower the Stalker! Email those hot tips to [email protected] and, as always, thanks for reading.
---
A warm Alaska Stalker congratulations to Austin Quinn-Davidson for winning the West Anchorage Assembly special election. Looks like she out raised, out worked, and out cute doggied the other candidates. Congratulations to her, and a special shout out to her favorite furry constituents, Cleo and Dexter.
The Alaska Landmine covered the race via Facebook Live, first at the MOA Election Center and then later at the Austin Quinn-Davidson victory party. We highly recommend checking out the end of the Austin interview for a high level cameo.
---
He may not be from here, but Slammin' Sammy Moore sure knows our Election Day traditions. Sadly, there wasn't enough luck at the Wishbone to turn things around for him.

---
In case you missed it, here are the current West Anchorage Assembly special election results.

We were glad to see at least one of the Darden brothers get beat by the write-in candidates. In an ADN article posted last night (titled, "In West Anchorage Assembly special election, Austin Quinn-Davidson holds big lead") losing candidate Nikki Rose said,  "she wasn't quite ready to concede the race until more of the outstanding ballots had been counted." Oh. Maybe she was a product of the Anchorage School District after all! ??? We are looking forward to seeing Nikki Rose's endorsements, both real and fake, when she runs for Anchorage School Board, which was what this was about all along.
---
Senator Tom Begich's twitter account is quickly becoming one of our faves. We agree, Senator. Sing it with us:
? It's the most wonderful time of the year

Early voting is open

and everyone's telling you vote for me now

It's the most wonderful time of the year ?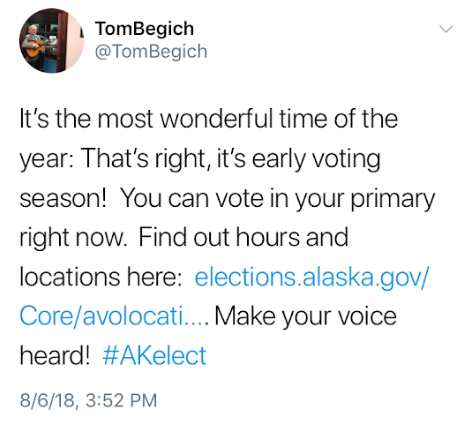 ---
If you're worried about that Stalker original being stuck in your head for the rest of the day, don't worry. It could be worse! I gotta give it to @WillMuldoon–wish we would have thought of this.
---
Speaking of the Eagle River senate race… Check out these dueling print ads in the local Eagle River/Chugiak publication, the ECHO. #awkward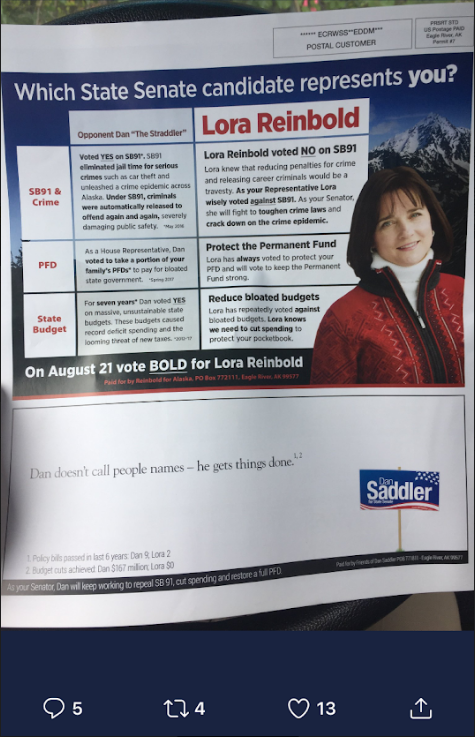 ---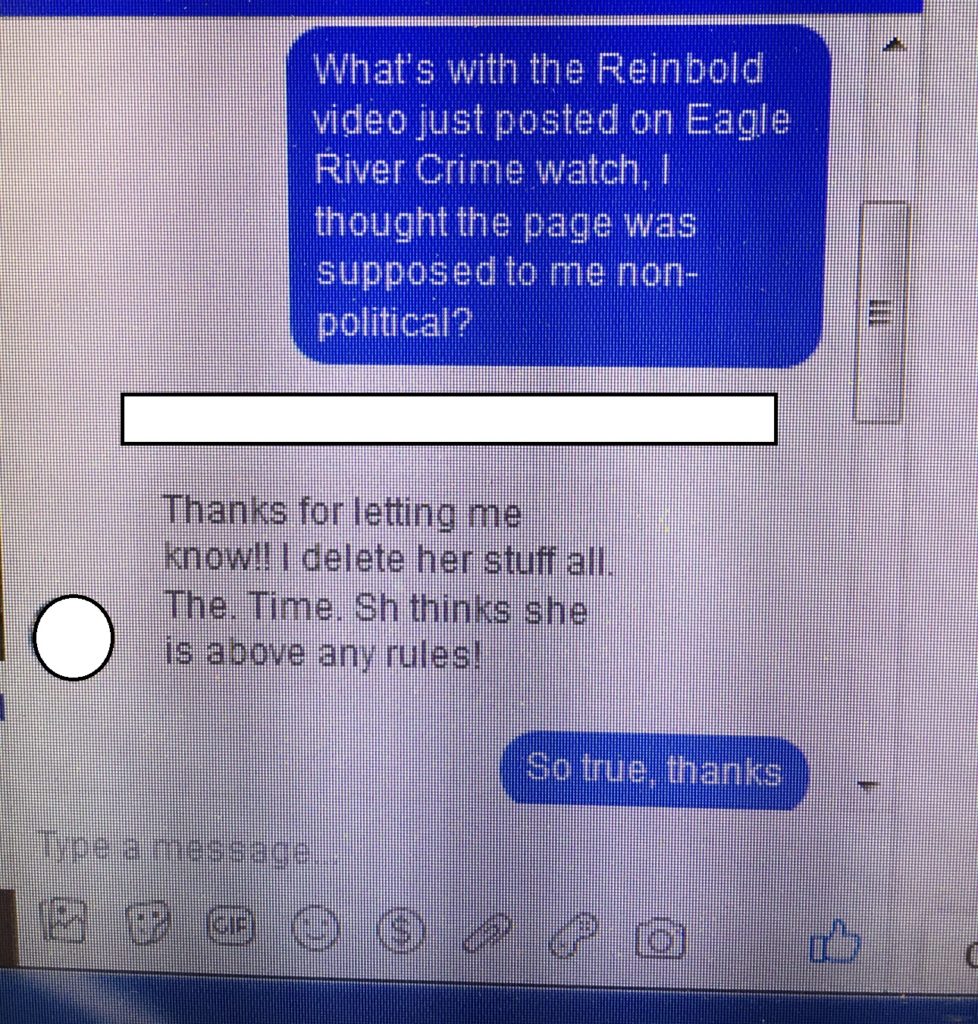 ---
Looks like Senator Shower is sparing no expense with his meet and greet invites.  Next time don't be afraid to add some clip art, Senator. Honestly, we kind of love this.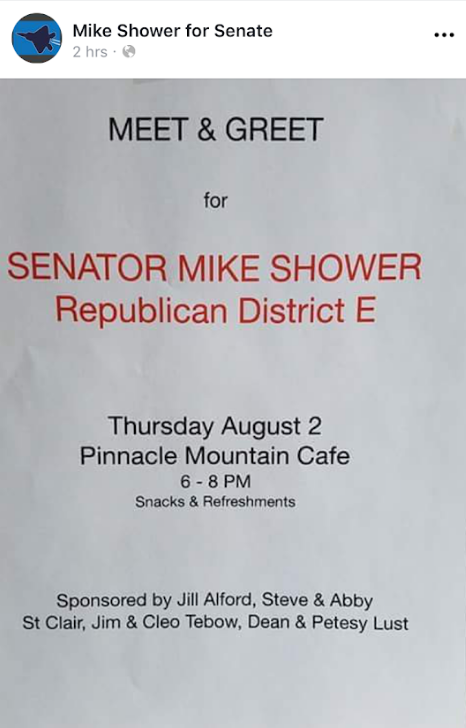 ---
Speaking of signs we love… While Representative Chris Birch still has the best signs of all time, candidate for house and nephew of Representative David Guttenberg, Grier Hopkins, has a real winner. Look at all those happy little trees. Great job Grier!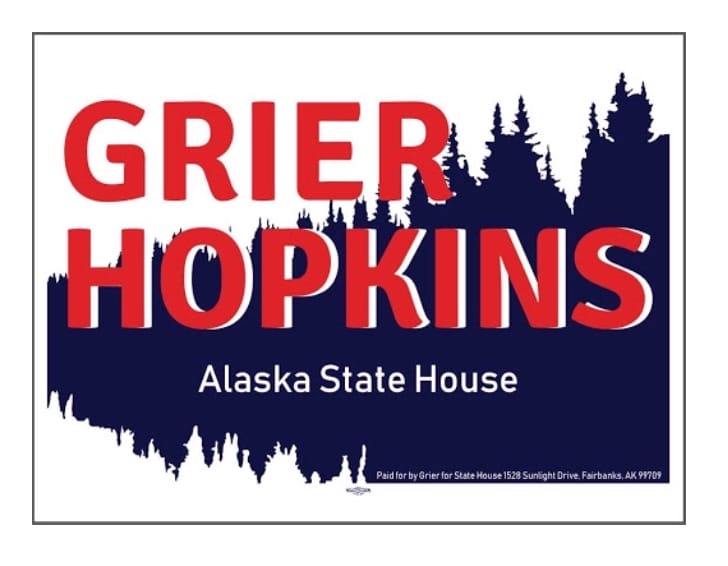 ---
As a southcentral gal, we admittedly don't know as much about Fairbanks politics as we could. Maybe fellow blogger over at The Midnight Sun, Matt Buxton, can give us a tutorial someday? But check out this epic "I filed" Facebook post from new candidate for Fairbanks North Star Borough Assembly Seat A, Marna Sanford. Now that is high energy!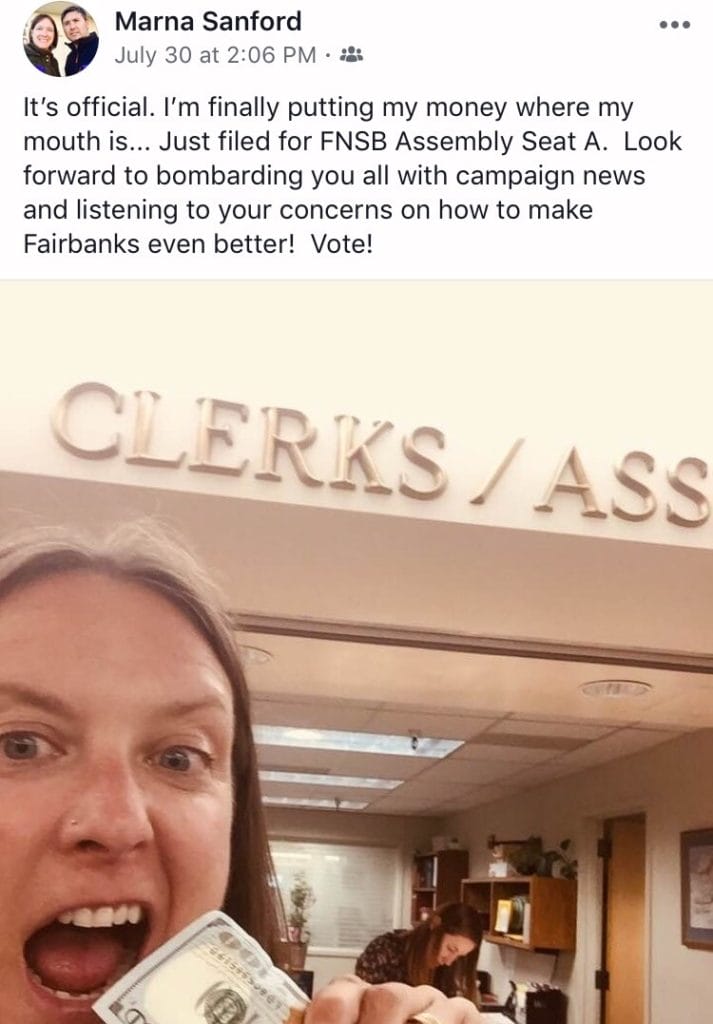 ---
We're confused. Is candidate for senate, Janice Park, not a US Citizen? Hey Janice, click here.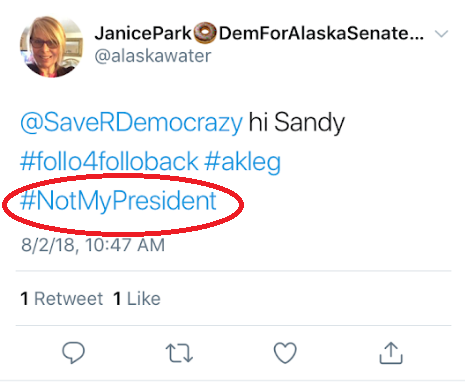 ---
Candidate for house, Connie! is having a District 23 block party. No word on if she'll be sharing her secret guacamole recipe. Also, is Connie! aware that she lives in Landmine editor-in-chief Jeff Landfield's district? Probably not a good idea to list the event time as 3pm to LATE EVENING and no dress code. Jeff and his speedo are never going to leave!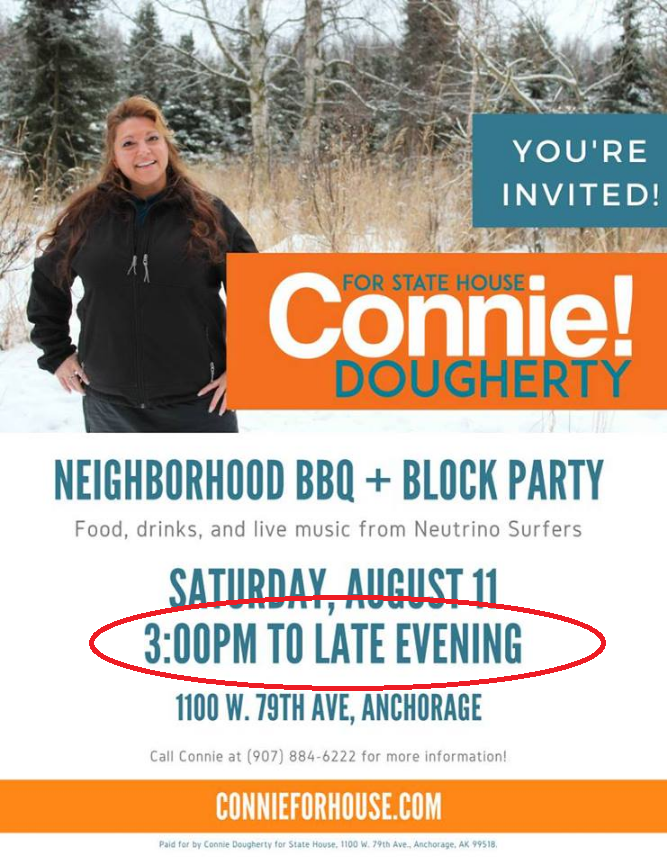 ---
Candidate for house DeLena Johnson can internet good.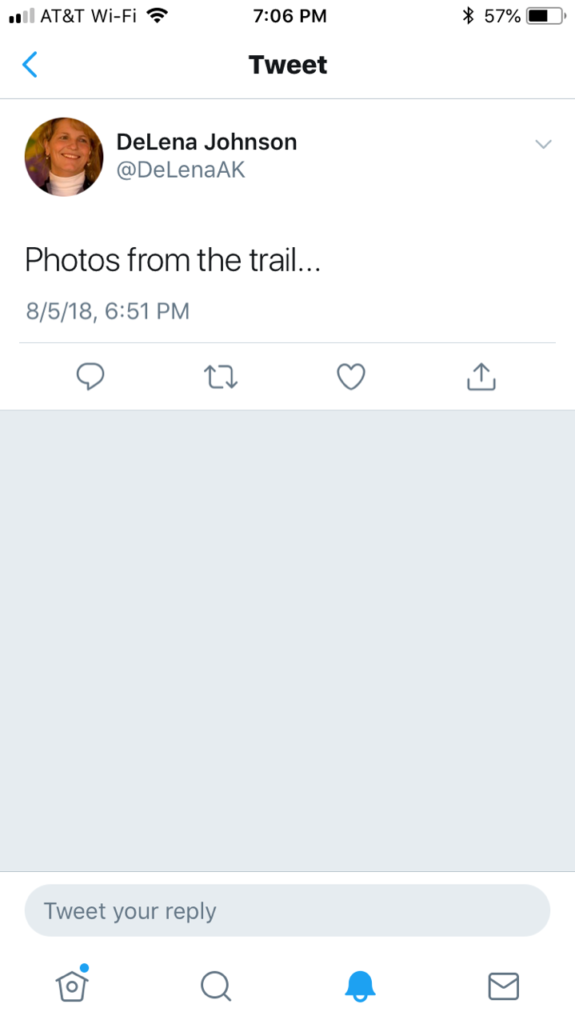 ---
Retiring Representative Les Gara isn't able to let this whole Planned Parenthood endorsement thing go. #ABitOnWhyThisWholeThingIsRedic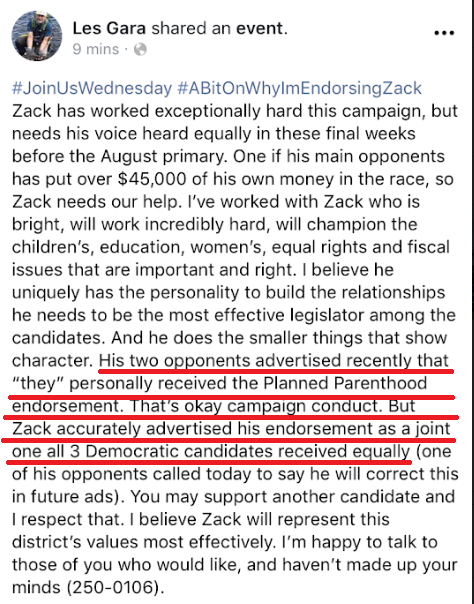 Correct us if we're wrong, but all three of the Democrat candidate's ads are basically identical. None of them, and this was the first round of ads, (before some folks got their coordinated attacks straight) identified the endorsements as "joint." But please, Representative Gara, keep going on and on about it.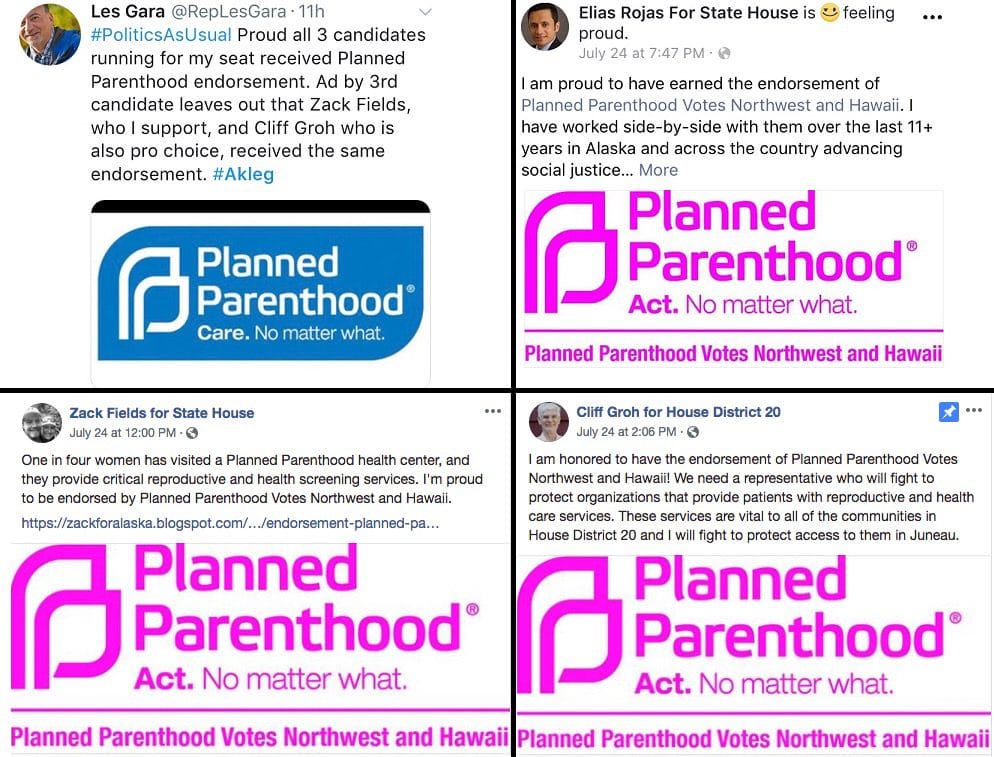 ---
???BREAKING???
The only known photo of Senator Kevin Meyer and Representative Gabrielle LeDeoux smiling together, arm in arm. Way to come together for a fundraiser for Congressman Don Young at Enstar. Rules Chairs for life!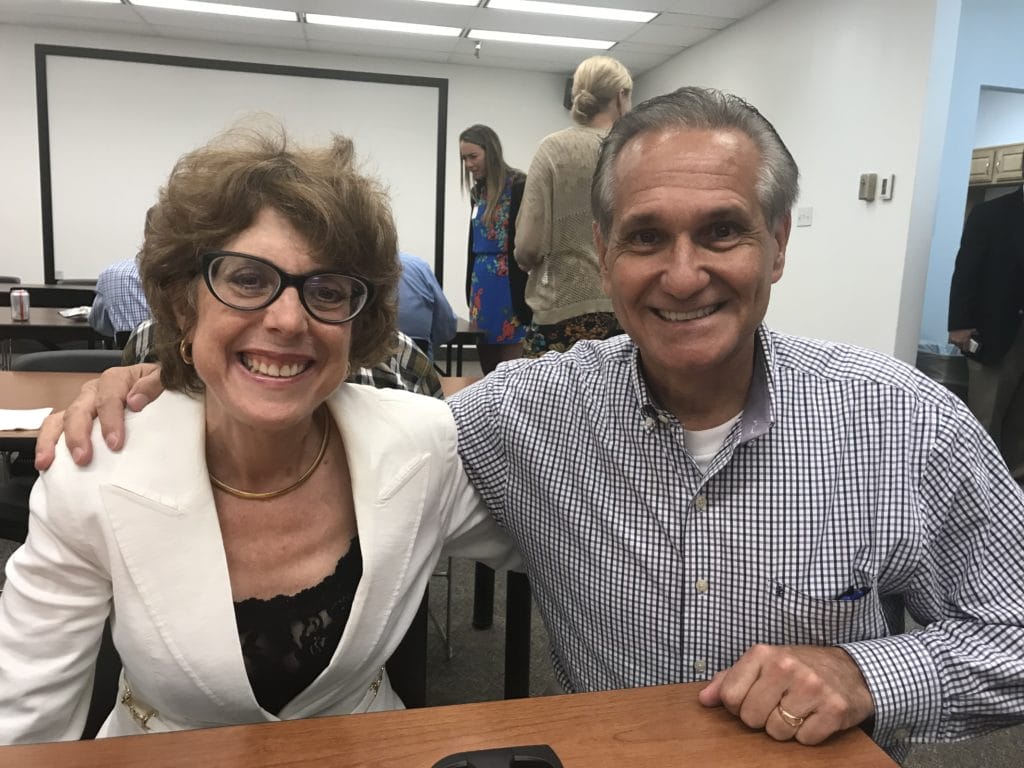 ---
Candidate for Governor, Mark Begich, wooing the hipster vote at Salmonfest over the weekend. Wait a sec… Is Mark standing for salmon?! I thought he was trying to dodge that question.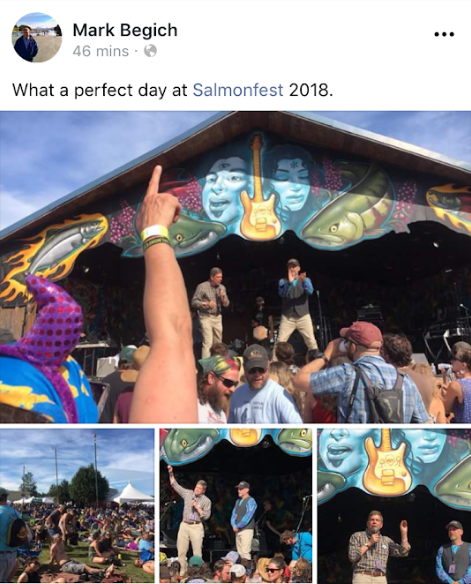 ---
This is sweet. We love Village Inn. My husband and I went on our first date there. #Anchorageinstitutions indeed. Hope you and your pops had a good time Assemblymember Dunbar. That beard tho!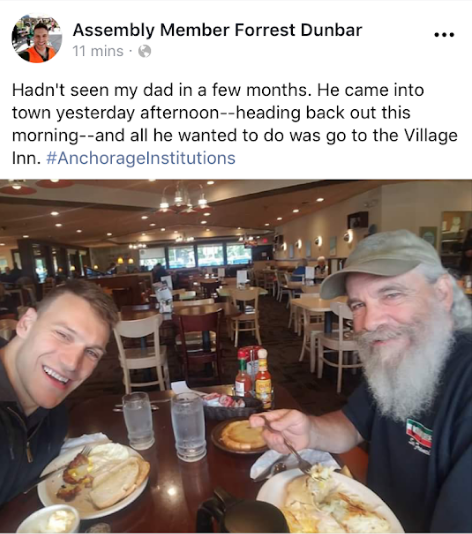 ---
Not sure why he's referring to himself in the third person, but check out this TBT of Governor Bill Walker serving as mayor of Valdez. We weren't even born yet!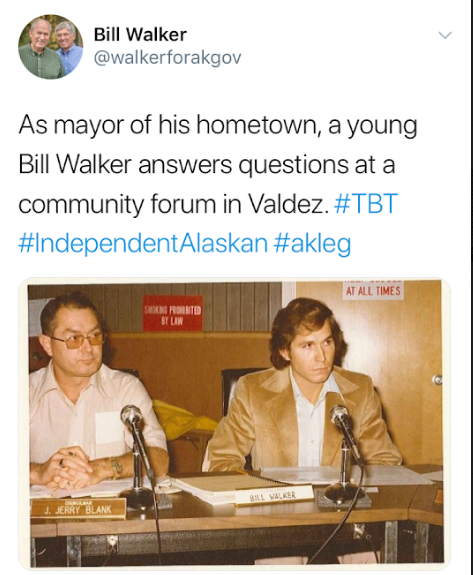 ---
It's time for the weekly shade report. Nothing can top the sign wars of last week, but we'll still try.
The Wasilla Chamber of Commerce spelled non-valley candidate for Governor, Mead Treadwell's name wrong on an email about their candidate forum. Totally unintentional we're sure.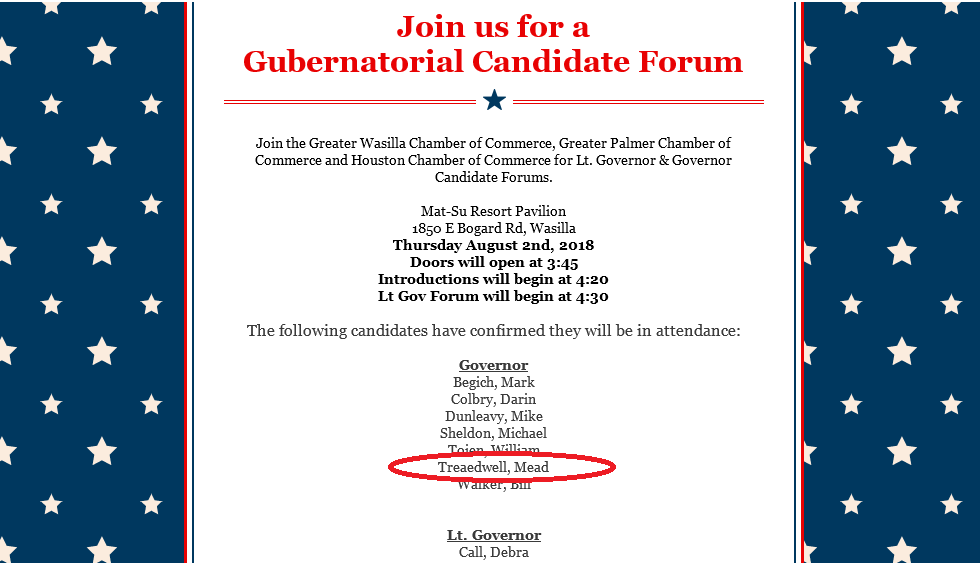 ---
This is old news, but seems like some on the left can't get over the fact that Senator Mark Begich didn't go to college. This seems to come up every time he runs for office. We think it's much to do about nothing. Street smart often trumps book smart. I mean, there are plenty of educated idiots roaming Alaska's political landscape!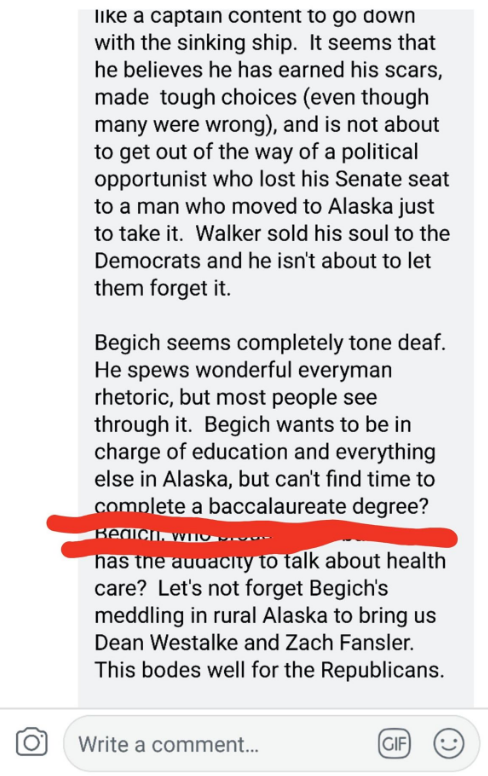 ---
In a now deleted post, (we LIVE for deleted posts folks!) candidate for Lt. Governor, Edie Grunwald, dropped some bombs on her former boss, Governor Sean Parnell, for endorsing her opponent, candidate for Lt. Governor, Kevin Meyer*.
*Thanks for the correction, John!
---
He's baaaack ???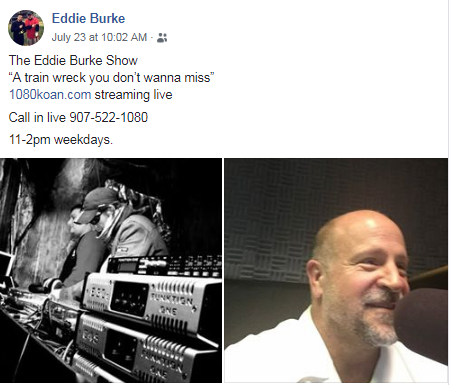 ---
Spotted in Anchorage:
Former Alaskan and Alaska Chamber President, Rachel Petro, at Steam Dot with President of AOGA, Kara Moriarty, likely gossiping about kids and wine.
---
Representative Andy Josephson being kicked out asked to leave a multi-unit complex while attempting to go door-to-door. Word is he didn't take this well. At all.
UPDATE: Representative Josephson posted this photo on Facebook just a couple hours ago. We're not sure if this is the same apartment complex or not. But, if it is, Andy is the king of shade! ???
 
---
Don Young grocery shopping at Fred Meyer. Congressmen. They're just like us!
---
Candidate for house, Joe Riggs, zooming past us on the New Seward Highway in the Joe Riggs Adventuremobile.
---
Representative Lance Pruitt and "The Eskimo Ninja" from American Ninja Warrior. We don't have TV at the Stalker household. But even we know who this guy is. Cool!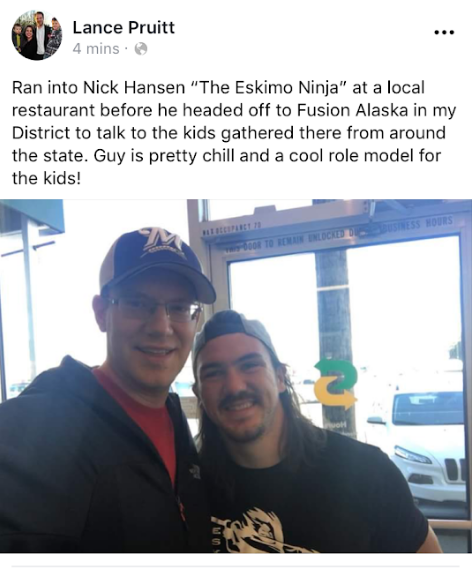 A couple of winners: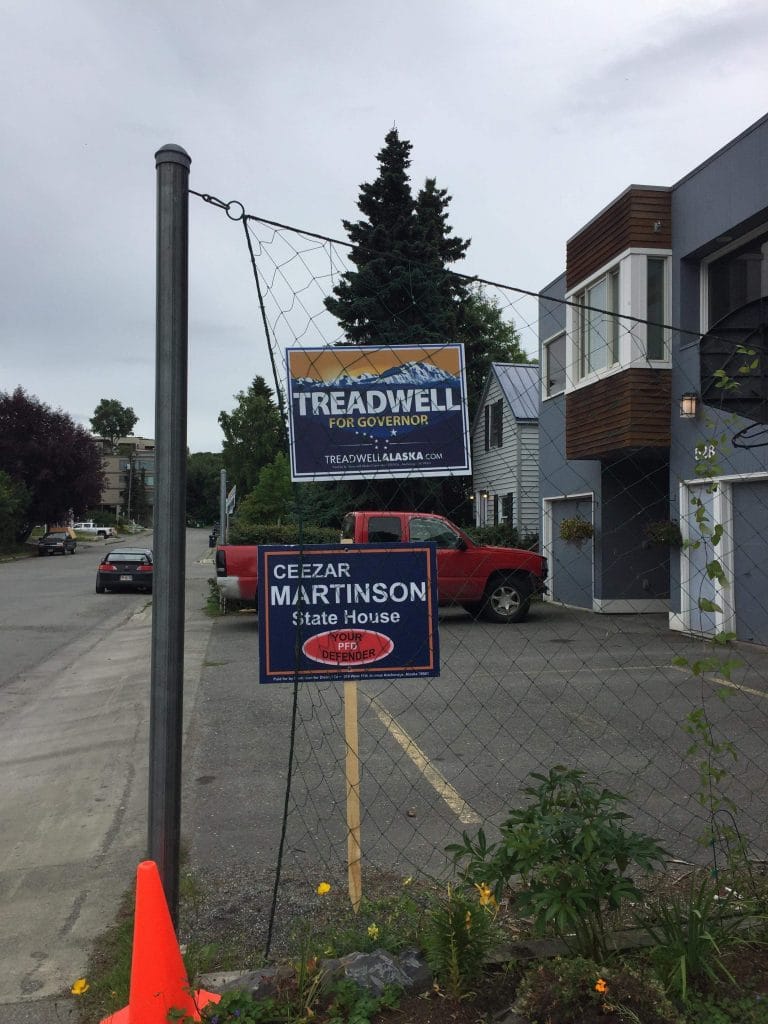 Spotted in Fairbanks:
Governor Bill Walker's booth strategically placed directly across from the Interior Democrats at the Tanana Valley State Fair.
---
Spotted in Ketchikan:
Candidate for Governor Mead Treadwell, Candidate for Lt. Governor, Kevin Meyer, and that's about it at the local Blueberry Festival. Guess it pays to show up. Edie who?

---
Overheard at the Ship Creek Accessible Vote Center, ironically located 1/2 mile from a bus stop:
"Tonight at 8pm when I arrived at the election center, there was a rainbow. It was a sign."
---
Overheard on the airwaves:
Candiate for Lt. Governor, Edie Grunwald, referring to herself in the third person on the Mike Porcaro Show. For several minutes.
---
That will do it for us this week folks. Don't forget to send your favorite social media and online goofs, gaffs, memes, dust-ups, "Overheard in Alaska," "Spotted in Alaska," or whatever else you got to [email protected] Our DMs are always open. Remember: pics or it didn't happen!