It is increasingly trite for every political campaign to declare that the nation, state, city, school board, little league commission… etc. is at a crossroads. Nonetheless, I actually do believe that Anchorage is at such a crossroads.
Anchorage can either continue to manage the slow deterioration of its civic life or it can make fundamental changes that will allow it to effectively address chronic problems and also seek community improvement. If the course of maintenance of inexorable deterioration is chosen, the path is easy. Just keep doing what you're doing. If the path of improvement is chosen, the Municipality must obtain the funds necessary to proactively fix and build.
I believe that realistically there are only two paths available to the Municipality if it wants to have the level of funds necessary to address and reverse its natural entropy and construct a better future. One approach I'll call the "subtractive" approach; the other the "additive" approach.
Advertisement. For information about purchasing ads, please click here.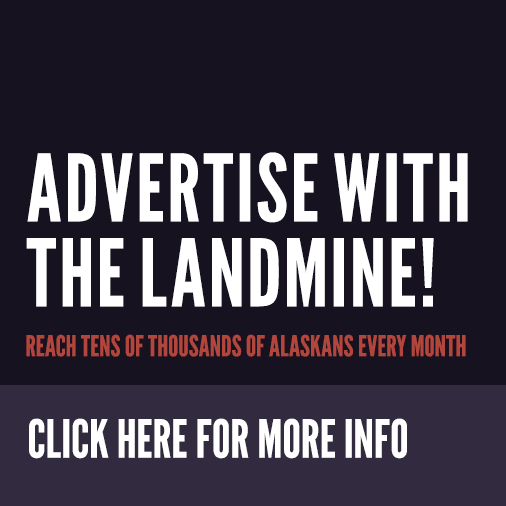 If you want to find the necessary funds in the current budget to effectively improve the Municipality the only source of such funds is in the Municipality's labor costs. Labor costs are far and away the most significant portion of the budget (approx. 80%). You simply cannot free up substantial funds from the Municipality budget without seriously whacking labor costs. I believe this subtractive approach is misguided for a number of reasons. One, you'll never be able to obtain the level of savings required through collective bargaining. Accordingly, if you wanted to make the sizable reduction that would be required you would need to take the steps to end collective bargaining in the city. Not only would that commence a war of considerable proportions which would distract and cripple all other efforts, it would also have the perverse effect of reducing the wages and benefits and well-being of a substantial number of Anchorage citizens – when the goal is to improve the situation in Anchorage. Accordingly, I believe the "subtractive" approach is counterproductive, nearsighted and ultimately destructive.
That, of course, leaves the "additive" approach. Put simply Anchorage needs to generate significant new revenues. I believe the best way to do this would be the adoption of a sales tax whose revenues fall outside of the tax cap. Basically it would be a large infusion of unencumbered funds that could be used to actually remedy problems instead of continuing to waste a constant stream of smaller amounts on problems that are simply managed instead of solved. The sales tax would also generate funds from tourists and persons who work in Anchorage but choose to live elsewhere. While it would not reduce property taxes it would diminish the pressure on property taxes to pay for everything and thus could curb their long-term growth. The details of such a tax can vary and its regressive impacts can be tempered.
I personally don't like taxes, but I like far less watching the inexorable decline of the community I live in and the pitiful annual spectacle of wringing the budget for found pennies when dollars are needed. Thinking you can simply cut government "waste" fails to apprehend the dimension of the problems we face and seems to misconstrue the real nature of the Municipality's budget (i.e. nearly all labor costs).
It's time we step up to the plate and start solving problems instead of taking philosophical positions. We are the pioneers of Anchorage's future. Let's start acting like it. Let's sacrifice now so that we pass along more to our children than a decaying and dreadful city with an admirably low tax base.
Bill Evans has been a practicing attorney for 21 years focusing on management side labor and employment law. He represented South Anchorage on the Anchorage Assembly from 2014-2017. He is a former two-time chair of the Anchorage Chamber of Commerce.