In the middle of negotiations in the House about the selection a Speaker pro tempore, and getting Sharon Jackson confirmed for House District 13, Jackson went rogue and had a deputy clerk swear her in at the Court House across from the Capitol. Well, kind of. According to Nancy Meade, General Counsel for the Alaska Court System, "A court clerk doesn't have the authority to make anyone a legislator."
Representative Josh Revak (R – Anchorage) posted a video of the bizarre event. Representative David Eastman (R – Wasilla) can be seen in the video citing an Alaska statue before Jackson was "sworn in." (The video has since been removed)
Advertisement. For information about purchasing ads, please click here.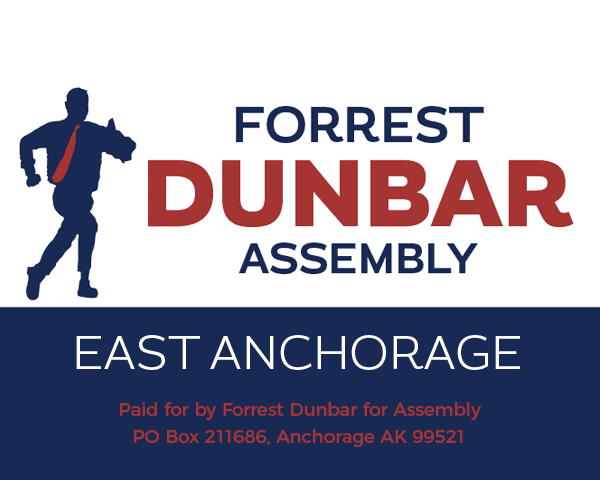 The swearing in of Representative Sharon Jackson, lets end the partisan gridlock and put Juneau to work.Talking to countless neighbors as I was campaigning last year, Alaskans made one thing overwhelmingly clear. We were elected to get the job done. Us legislators only have 90 days to work with, and we do not have the time to waste on partisanship and political manuevering.There are over 17,400 Alaskans in Representative Sharon Jackson's district, they are entitled to representation. When Representative Sharon Jackson reached out to me we read Alaskan statutes together and the letter of the law is clear, she has been legally sworn in at the Juneau Courthouse.I look forward to working with Representative Sharon Jackson, lets put Juneau to work we do not have a single day to waste.IAW Article 1 Section 09.63.010 Oath, Affirmation, and Acknowledgement

Posted by Representative Josh Revak on Wednesday, January 16, 2019
This all stems from some chaos on the House floor yesterday as Lieutenant Governor Kevin Meyer attempted to transmit a message from Governor Michael J. Dunleavy directly to House Republicans to confirm Sharon Jackson. Representative Chris Tuck (D – Anchorage) objected, saying Meyer did not have the authority to do this. This article explains that situation, Things get loose in the House as Republicans try controversial maneuver.
Representative Gabrielle LeDoux (R – Anchorage) told me, "It's the most bizarre thing I've ever seen." Word around the Capitol is the House was close to making a deal to get a Speaker pro tempore selected, which would allow Jackson to be confirmed and the seated. I tried to get in touch with multiple members of the Republican caucus for a comment on the situation but was not able to reach anyone. I will update the article if I get a comment.
Update: Here is the statement House Republicans issued after the bizarre event.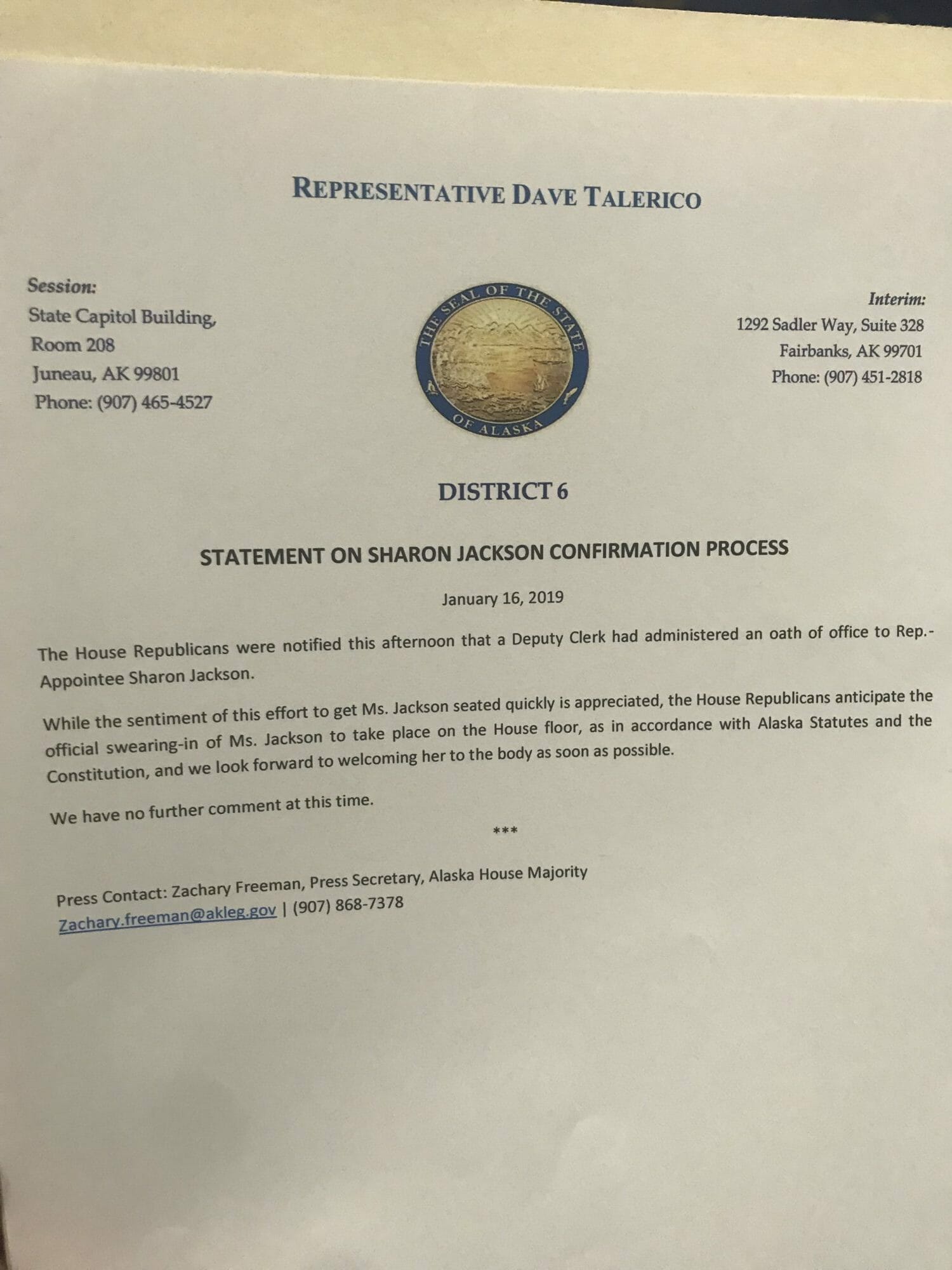 I went over to the Court House and was told anyone can have a representative from the Court notarize or witness a signature. You gotta feel bad for the poor guy whose turn it was to witness a signature. There is no telling what kind of effect this stunt will have on the negotiations in the House, but you can bet it's not going to help.
Advertisement. For information about purchasing ads, please click here.