May has finally arrived, which means summer is right around the corner! The weather has been incredible and Alaskans are enjoying the outdoors. Some businesses around Alaska are slowly starting to reopen, but with increased rules and regulations. And the legislature is embroiled in another standoff with the governor over the federal COVID money.
A friendly message and reminder to all our readers, the Landmine is made possible by myself and a team of awesome Alaskans. It takes a lot of work to provide the content we do. If you enjoy the content we provide, please consider making a one time or recurring monthly donation. You can click here to donate. We have a donation system that makes it super easy. We would really appreciate it. And thanks to everyone who has been supportive!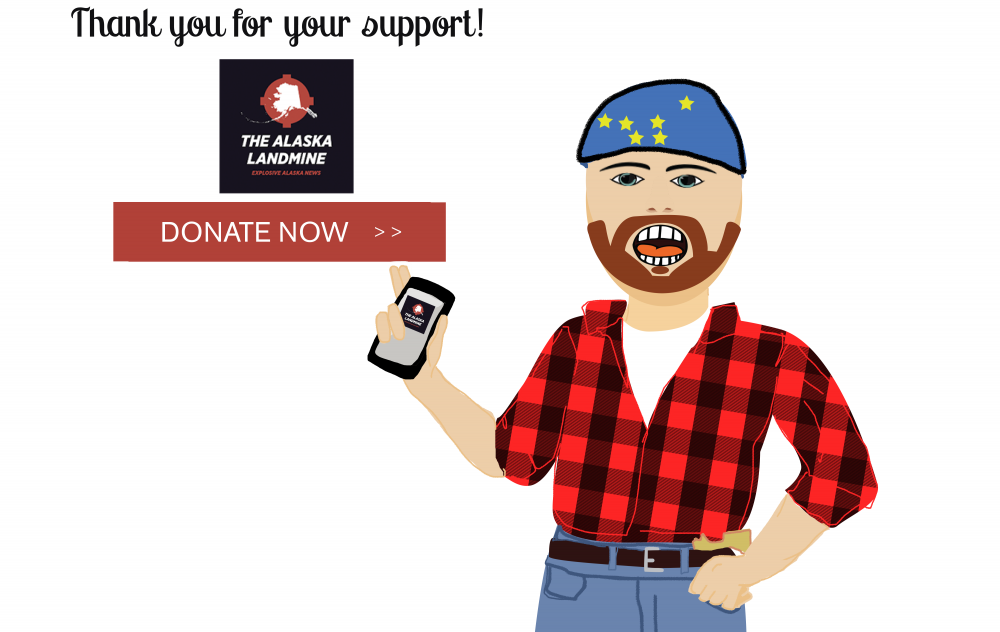 COVID-19
Businesses in Anchorage and around Alaska are starting to slowly reopen as mandates due to COVID-19 are relaxed. However, new mandates bring new rules for businesses. Restaurants can only operate at partial capacity and have to keep a log for 30 days of who dined in. Barber shops and other businesses must be by appointment only. As someone who pays attention to this it's hard to really understand all the rules. There are so many and they seem to change daily. Other businesses are filing for bankruptcy or closing permanently. It will likely take many months to know the full impact of COVID-19 and the shutting down of Alaska's economy.
Alaska received $1.25 billion federal COVID aid last month. In late April Governor Mike Dunleavy (R – Alaska) announced how he was allocating the money. This involved a process not well known to the public called Revised Program Legislative (RPL). Basically he sent a letter to the Legislative Budget and Audit (LB&A) Committee where he asked them to quickly review and approve his request. He has to do this because this is the process to follow when unanticipated money comes in to the state. Alaska Statute 37.07.080(h) states:
(1) the governor shall submit a revised program to the Legislative Budget and Audit Committee for review;
(2) 45 days shall elapse before commencement of expenditures under the revised program unless the Legislative Budget and Audit Committee earlier recommends that the state take part in the federally or otherwise funded activity;
(3) should the Legislative Budget and Audit Committee recommend within the 45-day period that the state not initiate the additional activity, the governor shall again review the revised program and if the governor determines to authorize the expenditure, the governor shall provide the Legislative Budget and Audit Committee with a statement of the governor's reasons before commencement of expenditures under the revised program.
On Friday the Committee authorized $125 million, or 10% of the money. Some members of the House and Senate want to go back in session so the legislature can appropriate the money. This is due to a combination of protecting legislative appropriation power and not allowing Dunleavy to get a win. Others just want to let it run through the (LB&A) process. Senate Minority Tom Begich (D – Anchorage) sent this email to all legislators on Thursday:
Dear Fellow Senators and Representatives,
I am writing you today as the Minority Leader of the Senate Democrats. Over the past few days, members of our caucus have been asked by other legislators and the press if we would – or would not – be willing to return to Juneau to continue to ensure that our response to the COVID-19 virus is clear, consistent with the law, and effective. Let me be clear with each of you: we are not only willing to return to Juneau, but we have also advocated with Senate and House leadership that we do so. We were elected to do the job of governing, and the Senate Democrats stand ready to do this.
Regretfully, our caucus' decision to return is not sufficient for the Legislature to reconvene. The decision to reconvene rests with the two leadership caucuses, though we would certainly support such a decision. We have, and continue to maintain, a strong and collaborative working relationship with both majorities and are hopeful that we will reconvene.
If we reconvene, how we do our work will also be determined by the Senate and House leadership. We control our own individual votes, and we would like the opportunity to cast those votes. That we were not able to address a great number of bills before we recessed is unfortunate, but driven by circumstances well beyond our control and, frankly, our understanding at the time. Further consideration of legislation, should we reconvene, would still remain in the hands of the majorities – not the minorities.
There are serious questions about some of the proposed RPLs. There are errors in some of their construction. There are real and present threats to the Constitutional legislative appropriation authority. All of these have concerned both majorities and the Senate Democrats. My caucus believes that these may only be addressed by reconvening.
Let me reiterate: The Democratic Senate Minority stands ready to return to Juneau to do the job we were elected to do.
This is a turning into a very loose situation. The session will automatically end on May 21, the 120 day constitutional limit. They could extend ten days but that requires a 2/3 vote of each body. The House likely does not have those votes. If LB&A does not authorize all of the money within 45 days from when the request was sent to them by Dunleavy then, according to the statute, he can appropriate the money. That would be early June. However, some legislators say because there is no money in the budget for some of the items he would be breaking the law if he did that.
It's hard to say what will happen. If they fail to do anything by May 21 Dunleavy could call them back into a special session. But that would kick off a fight within the legislature on how to spend the money and create more delays. The LB&A Committee can meet whether or not the legislature is in session. But it doesn't sound like they are ready to authorize all of the money. So basically there is a lot of money that the state has that can't be spent because the legislature cannot agree on either going into session or letting the RPL process work. Stay tuned to see how this gets resolved.
Other Happenings
Governor Dunleavy signed HB 96 into law on Thursday. This was a bill from Representative Zack Fields (D – Anchorage) that dealt with the rates for Pioneer Homes. Waiting to see how propagandist Suzanne Downing spins this one. In February she wrote a hit piece on Senate President Cathy Giessel (R – Anchorage) for cross sponsoring the bill.
Is Senator Dan Sullivan (R – Alaska) joining my war on woke? Anyone is welcome to join!
Speaking of Senator Sullivan. Larry Sabato from the University of Virginia Center for Politics moved Alaska from "Safe Republican" to "Likely Republican" this week. You can read the analysis here. I don't think this is a major development but it's interesting.

As the price of Alaska North Slope Crude remains abysmally low (closed at $13.27/barrel on Friday) the effects are starting to be seen in Alaska. ConocoPhillips announced they will be cutting production levels 100,000 barrels a day in June. They announced $200 million in cuts last month. Oil and gas service companies are also laying people off. It's going to be rough times ahead for the oil and gas industry. Despite all of this BP says the deal with Hilcorp to buy their Alaska assets is still a go.
If you missed former Illinois Governor Rod Blagojevich's message to residents of Campbell Lake, you can check see it below. Blagojevich was released from prison in February after President Trump commuted his sentence for soliciting bribes for political appointments. In his Cameo video he talks about his time working on the pipeline in the 70s. Thanks for doing the video, Blago!
Check out this awesome message from former Illinois Governor Rod Blagojevich to the residents of Campbell Lake! And for a bonus hear him talk about his time working on the Trans-Alaska Pipeline in the 1970s! #akleg pic.twitter.com/5sv1Dp2HWz

— The Alaska Landmine (@alaskalandmine) April 28, 2020
Last week I reported on the bizarre RINO Safari website. I was pretty sure it was the work of "political operative" Michael Chambers. After the column came out he actually admitted it was him on Facebook! Now he has some APOC problems. I should start paying him some rent money for all the space I am occupying in his head.
If you did not see our parody of the weird Anchorage Downtown Partnership video from last week, you can check it out here. And here's a free tip to people who think it's a good idea to threaten me by calling my friends and/or advertisers to get me to not do something – I don't fucking play that game.
Alaska Public Media reporter Zach Hughes announced this week that he has accepted a reporting job in Philadelphia. Congrats, Zach! You will be missed by many. I know I will miss talking (bothering) to you at Anchorage Assembly meetings. All the best on your new adventure.
This Week's Loose Unit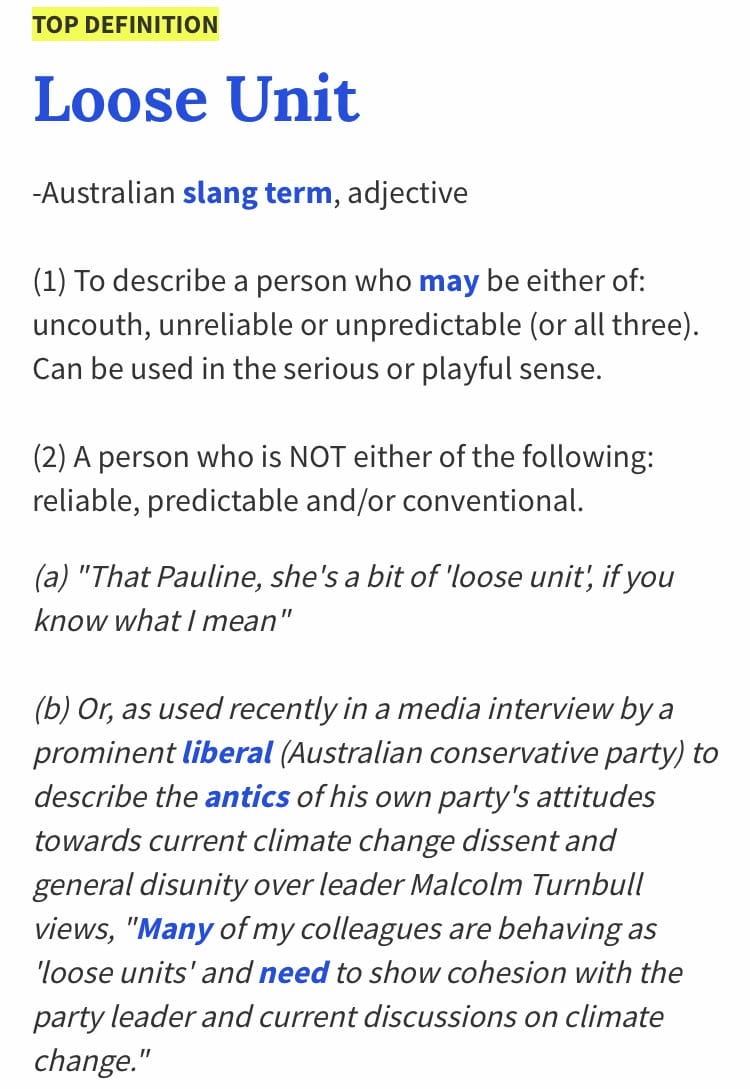 There were some good candidates this week but a development late in the week made this week's designee clear. This week's Loose Unit is Tom Boutin. Boutin "resigned" this week as the CEO of the Alaska Industrial Development Export Authority (AIDEA). Boutin, who lives in Juneau, had not really ever spent much time in Anchorage – where AIDEA is headquartered. Sources report that even though Boutin spent most of his time in Juneau he maintained an apartment in Anchorage at the state's expense. Loose! After COVID-19 hit, Boutin decided to hunker down in Juneau. Not the best way to run AIDEA. Very loose. The board did not like that and gave Boutin the chance to resign.
AIDEA refused to release his resignation letter. Boutin told the ADN he had no comment and directed them to AIDEA. Super loose. Sources report that in his letter he said he was fired. Very loose. You may recall that Boutin had refused several request to appear before the House State Affairs Committee earlier this year to discuss the sole source contract to Clark Penney. In an email one of the reasons he cited was that he had no yet received his Ronald Reagan calendar. Super loose.
The House State Affairs Committee was trying to get AIDEA CEO Tom Boutin and Clark Penney to appear before the committee since early December. Boutin routinely had reasons he could not attend. This one was because his Ronald Reagan calendar had not yet arrived. #akleg pic.twitter.com/r3l3KFkmiR

— The Alaska Landmine (@alaskalandmine) February 5, 2020
If you have a nomination for this week's Loose Unit, or if you have any political news, stories or gossip (or any old pics of politicians or public officials) please email me at [email protected]