Last Saturday (3/3/1018), the Anchorage Caucus met at Rasmuson Hall at the University of Alaska Anchorage. Anchorage Caucus is made up of all the legislators who represent Anchorage. They meet in Anchorage during the legislative session to hear from Anchorage residents about issues facing the state.
In prior years, the caucus met at the Loussac Library in an open, group format. This meeting, as well as last year's, was different. Instead of a group format, where residents could testify to all legislators, the caucus was broken up into legislative districts. I much prefer the old version as it allows residents to speak to all of the Anchorage legislators (the ones who show up) rather than just their state representative and senator.
Representative Chris Birch is one of the co-chairs of Anchorage Caucus (the other is Representative Ivy Sphonolz). Birch said this setting allows Anchorage residents to speak directly to their legislators and discuss issues with them. While this is true, most of the legislators already hold constituent meetings throughout the session and year. Plus, many Anchorage legislators were not even in attendance.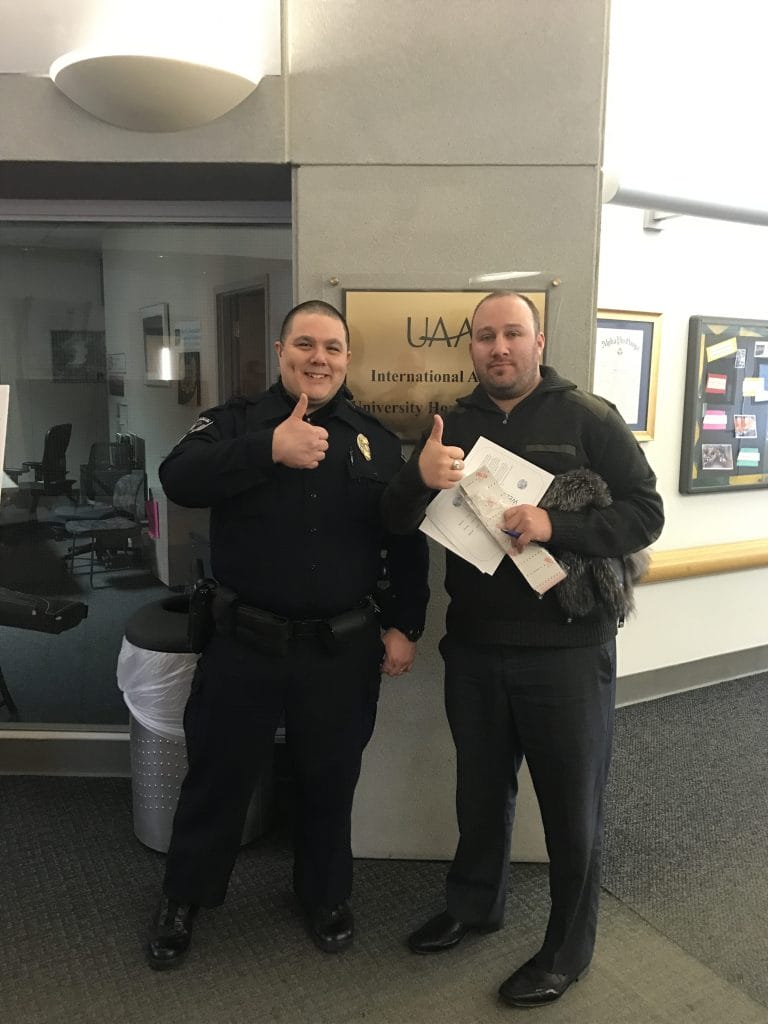 I managed to spend some time in all of the meetings. There were two issues that seemed to dominate all of the groups, education and guns. Teachers were upset about cuts to education. There were some high school students that were protesting and advocating for education. Some people wanted stricter gun control laws, others did not want any new restrictions on guns.
Other issues that were brought up included the state budget, taxes, and the PFD.
Here is a handout with a breakdown of the legislators and groups: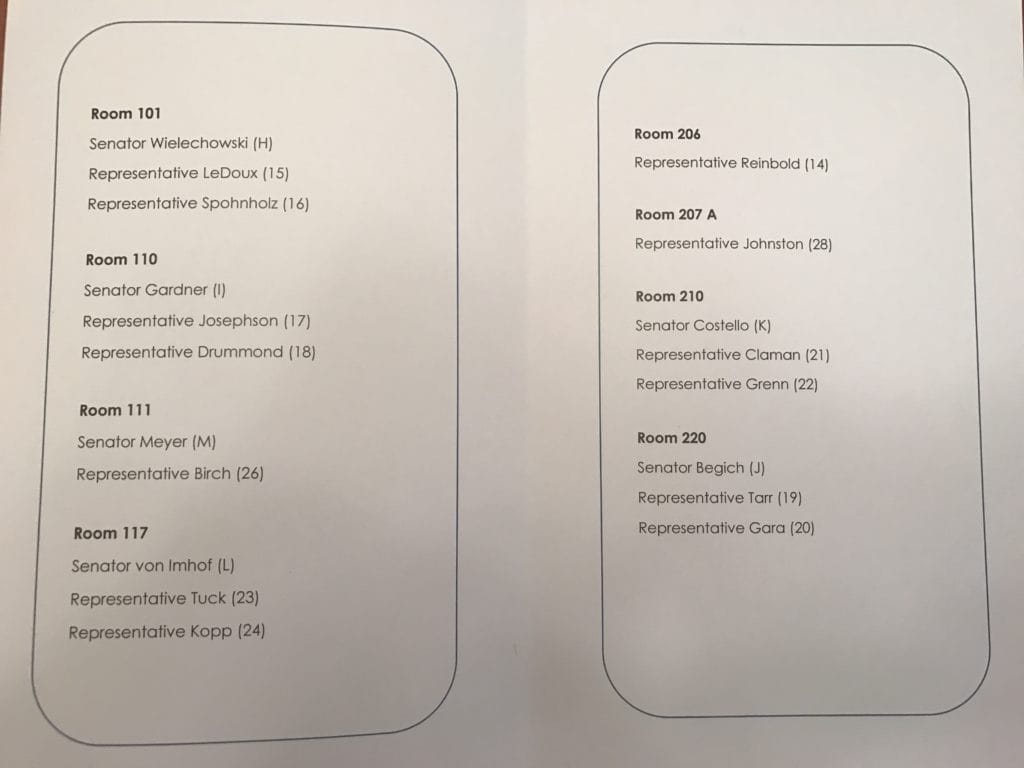 Strangely, some Anchorage legislators were not even listed. Others did not show up. Below is a summary of the different groups.
Senate District H, House Districts 15 and 16
Senator Bill Wielechowski
Representative Gabrielle LeDoux
Representative Ivy Sphonholz (not present due to a health issue)
This group had around 15 people in attendance. One guy was talking about guns and referenced the Russian dissident and novelist Aleksandr Solzhenitsyn, who spent many years in a Russian gulag. He said the Soviets labeled him as paranoid. I'd say he had a right to be.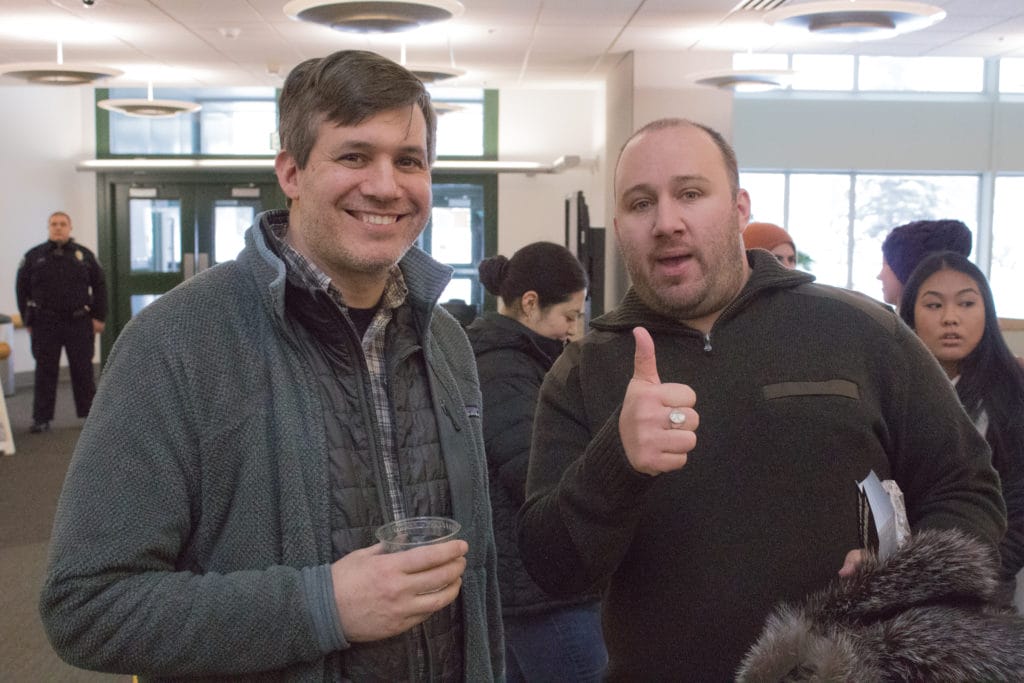 Senate District I, House Districts 17 and 18
Senator Berta Gardner
Representative Andy Josephson
Representative Harriet Drummond
By far the most packed room. There were around 50 people in attendance. Education and the fiscal plan (or lack their of) seemed to dominate this one.
Senate District M, House Districts 25 and 26
Senator Kevin Meyer
Representative Charisse Millett (not listed on handout and not present)
Representative Chris Birch
This group had around 18 people. When I was in there, the fiscal plan and permanent fund were topics of discussion.
Senate District L, House Districts 23 and 24
Senator Natasha von Imhof
Representative Chris Tuck (not present)
Representative Chuck Kopp
My district! This group had around 25 people. Healthcare, education, guns, and the permanent fund were all discussed. At one point, Senator von Imhof said the big hurdle with passing a percent of market value (basically using a percentage of earnings of the permanent fund for state government) is the amount of the dividend. She seemed bothered that this is an issue. Call me crazy, but maybe she is not the best vessel for this one. After all, we were in a building, Rasmuson Hall, named after her parents.
Senate District G, House Districts 13 and 14
Senator Anna MacKinnon (not listed on handout and not present)
Representative Dan Saddler (not listed on handout and not present)
Representative Lora Reinbold (not present, was told her father passed away)
I stopped by and there was one guy doing some work waiting for anyone to show up. Sorry Eagle River!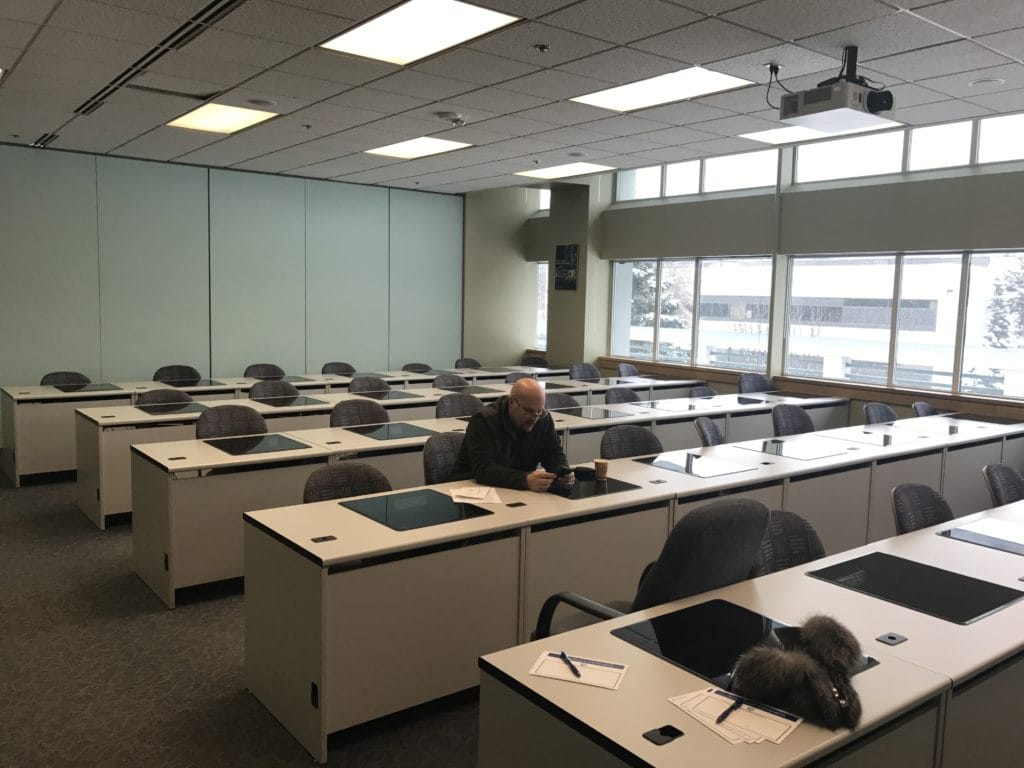 Senate District N, House Districts 27 and 28
Senator Cathy Giessel (not listed on handout and not present)
Representative Lance Pruitt (present but not listed on handout)
Representative Jennifer Johnston
This group had around 12 people. I did not spend much time in this one as it was pretty low energy.
Senate District K, House Districts 21 and 22
Senator Mia Costello
Representative Matt Claman
Representative Jason Grenn
This group had around 15 people. Education seemed to dominate this group. Two teachers spoke about budget cuts.
Senate District J, House Districts 19 and 20
Senator Tom Begich
Representative Geran Tarr
Representative Les Gara
This group had around 14 people. Guns and education seemed to dominate this one.
Overall, I am not sure the Anchorage Caucus is even needed in this format. It is basically just a bunch of district constituent meetings. Many legislators and staff had to fly from Juneau to attend. It was also the same day as the start of the Iditarod. The fact that many Anchorage legislators were not even listed, let alone the seven that did not show up, shows this is not a major priority. Let's see how it goes next year. Assuming they pass a budget by then…